Specific Targeting of Plant and Apicomplexa Parasite Tubulin through Differential Screening Using In Silico and Assay-Based Approaches
1
Institut de Biosciences et Biotechnologies de Grenoble (BIG), Université Grenoble Alpes, CEA, INSERM, BGE U1038, CEA-Grenoble, 17 rue des Martyrs, 38000 Grenoble, France
2
Sorbonne Université, CNRS, Integrative Biology of Marine Models (LBI2M), Station Biologique de Roscoff (SBR), 29680 Roscoff, France
3
Laboratoire de Physiologie Cellulaire Végétale, Unité Mixte de Recherches 5168 CNRS, CEA, INRA, Institut de Biosciences et Biotechnologies de Grenoble (BIG), Université Grenoble Alpes, CEA-Grenoble, 17 rue des Martyrs, 38000 Grenoble, France
4
Institute for Advanced Biosciences (IAB), Team Regulation and Pharmacology of the Cytoskeleton, INSERM U1209, CNRS UMR5309, Université Grenoble Alpes, 38000 Grenoble, France
5
Institute for Advanced Biosciences (IAB), Team Membrane and Cell Dynamics of Host Parasite Interactions, INSERM U1209, CNRS UMR5309, Université Grenoble Alpes, 38000 Grenoble, France
6
Institute for Advanced Biosciences (IAB), Team ApicoLipid, CNRS UMR5309, Université Grenoble Alpes, INSERM U1209, 38000 Grenoble, France
7
Institut de Chimie Organique et Analytique (ICOA), UMR7311 CNRS-Université d'Orléans, Université d'Orléans, 45067 Orléans CEDEX 2, France
8
Laboratoire de Physique de Clermont, Université Clermont Auvergne, CNRS/IN2P3, UMR6533, 4 Avenue Blaise Pascal TSA 60026, CS 60026 63178 Aubière CEDEX, France
9
Centre de Recherche sur les Macromolécules Végétales, Université Grenoble Alpes, CNRS, 38000 Grenoble, France
10
Grenoble Institut des Neurosciences; Inserm U1216; Université Grenoble Alpes, 38000 Grenoble, France
11
Laboratoire de Chemoinformatique, UMR7140 CNRS—Université de Strasbourg, 4 rue Blaise Pascal, 67000 Strasbourg, France
*
Authors to whom correspondence should be addressed.
Received: 6 September 2018 / Revised: 2 October 2018 / Accepted: 4 October 2018 / Published: 9 October 2018
Abstract
Dinitroanilines are chemical compounds with high selectivity for plant cell α-tubulin in which they promote microtubule depolymerization. They target α-tubulin regions that have diverged over evolution and show no effect on non-photosynthetic eukaryotes. Hence, they have been used as herbicides over decades. Interestingly, dinitroanilines proved active on microtubules of eukaryotes deriving from photosynthetic ancestors such as
Toxoplasma gondii
and
Plasmodium falciparum
, which are responsible for toxoplasmosis and malaria, respectively. By combining differential in silico screening of virtual chemical libraries on
Arabidopsis thaliana
and mammal tubulin structural models together with cell-based screening of chemical libraries, we have identified dinitroaniline related and non-related compounds. They inhibit plant, but not mammalian tubulin assembly in vitro, and accordingly arrest
A. thaliana
development. In addition, these compounds exhibit a moderate cytotoxic activity towards
T. gondii
and
P. falciparum
. These results highlight the potential of novel herbicidal scaffolds in the design of urgently needed anti-parasitic drugs.
View Full-Text
►

▼

Figures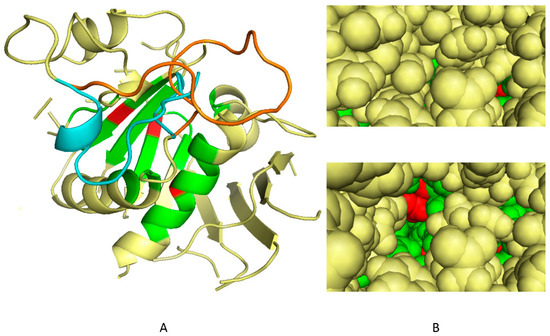 Figure 1
This is an open access article distributed under the
Creative Commons Attribution License
which permits unrestricted use, distribution, and reproduction in any medium, provided the original work is properly cited (CC BY 4.0).

Share & Cite This Article
MDPI and ACS Style
Soleilhac, E.; Brillet-Guéguen, L.; Roussel, V.; Prudent, R.; Touquet, B.; Dass, S.; Aci-Sèche, S.; Kasam, V.; Barette, C.; Imberty, A.; Breton, V.; Vantard, M.; Horvath, D.; Botté, C.; Tardieux, I.; Roy, S.; Maréchal, E.; Lafanechère, L. Specific Targeting of Plant and Apicomplexa Parasite Tubulin through Differential Screening Using In Silico and Assay-Based Approaches. Int. J. Mol. Sci. 2018, 19, 3085.
Note that from the first issue of 2016, MDPI journals use article numbers instead of page numbers. See further details here.
Related Articles
Comments
[Return to top]