Open Access This article is
freely available
re-usable
Review
The Importance of Pericytes in Healing: Wounds and other Pathologies
1
Centre for Regenerative Medicine, Future Industries Institute, University of South Australia, Mawson Lakes 5095, Australia
2
School of Pharmacy and Medical Sciences, University of South Australia, Adelaide 5000, Australia
3
Cooperative Research Centre for Cell Therapy Manufacturing, North Terrace, Adelaide 5000, Australia
*
Author to whom correspondence should be addressed.
Academic Editor: Terrence Piva
Received: 13 April 2017 / Accepted: 15 May 2017 / Published: 24 May 2017
Abstract
:
Much of current research investigates the beneficial properties of mesenchymal stem cells (MSCs) as a treatment for wounds and other forms of injury. In this review, we bring attention to and discuss the role of the pericyte, a cell type which shares much of the differentiation potential and regenerative properties of the MSC as well as specific roles in the regulation of angiogenesis, inflammation and fibrosis. Pericytes have been identified as dysfunctional or depleted in many disease states, and observing the outcomes of pericyte perturbation in models of disease and wound healing informs our understanding of overall pericyte function and identifies these cells as an important target in the development of therapies to encourage healing.
Keywords:
pericyte; MSC; wound healing; cell therapy
1. An Introduction to Pericytes
1.1. Morphology, Location and Function
Pericytes are cells found on the outside of blood vessels [
1
]. Their long processes encircle the abluminal surface of those vessels and attribute structural integrity to the vessel wall. Pericyte morphology is characterised by minimal cytoplasm, a prominent nucleus and projecting processes which wrap around associated capillaries (
Figure 1
) [
2
].
From their position on the outer surface of the blood vessel, pericytes interact with endothelial cells (ECs), which reside on the other side of the basement membrane, through adhesion plaques which provide adherence between the ECs and the pericytes. Peg-and-socket contacts facilitate the diffusion of molecules between the two cell types [
3
]. Pericytes and ECs together create and maintain the shared basement membrane, the acellular component of the vessel wall [
4
]. This relationship allows pericytes to regulate the blood flow within vessels by virtue of high levels of α-smooth muscle actin (αSMA) and myosin expression, which can bring about vessel constriction [
5
]. Pericyte density and the EC to pericyte ratio is found to differ between organs, with ratios estimated to range from 1:1 in the central nervous system (CNS) to 10:1 in tissues such as skeletal muscle [
6
]. Consequently, in any given organ the proportion of the abluminal vessel surface which is covered by pericytes can be anywhere from 10–70% [
7
]. At the interface between the endothelial tube and the surrounding tissue, pericytes are ideally located to regulate processes associated with the vasculature, including the control of angiogenesis, which is well documented for these cells both in the context of general homeostasis and in response to trauma. Pericytes mechanically regulate vessel wall integrity, and serve as signalling mediators of EC behaviour. Paracrine pericyte signalling directs EC proliferation and migration to form new vessel sprouts when appropriate and inhibits aberrant pro-angiogenic behaviour in ECs when vessel sprouting is not required [
8
]. Pericytes have also recently been found to regulate the diffusion of cells and proteins from the vessel to the surrounding tissue, influencing the infiltration of neutrophils [
9
,
10
] and macrophages [
11
], which suggests an additional role for pericytes as mediators of the inflammatory process.
1.2. Pericyte Origin and MSC Properties
2. Pericytes in Wound Healing
Wound healing is a complex process made up of a series of overlapping events that include inflammation, matrix formation and remodelling. Further to our initial understanding of their involvement in the stabilisation of blood vessels and the control of blood pressure, the number of recognised functions of pericytes has broadened drastically, with many of these functions involved in wound healing (
Table 1
).
3. Pericytes in Other Pathologies
Pericytes mediate both angiogenesis and vessel permeability, consequently they are important in the development of solid tumours, which rely on sufficient vascularization and therefore blood supply to grow.
Given that one of the most common diabetic pathologies is angiogenic dysregulation, pericyte dysfunction is not a surprising observation in diabetic patients and models, and indicates the normalisation of pericyte number and function as a promising therapeutic approach for the treatment of diabetic complications.
4. Pericytes as a Therapeutic Agent
With an ever-growing understanding of pericyte potential and function comes new possibilities in the form of pericyte-based therapies. In comparison to the significant momentum that MSC application has gained in recent years, the therapeutic potential of pericytes is under-investigated, however early preclinical studies in mice indicate that pericytes can contribute positively to healing in several different tissues.
Overall, early studies of pericyte application to mouse models of muscle, heart, bone and skin injury show promising signs that these regenerative and plastic cells can positively contribute to healing, but also raise questions as to how the origin of cell isolation and method of delivery can affect the ability of these cells to carry out beneficial functions. Little is known about the effect of pericyte delivery to chronic tissues, including chronic wounds, but the demonstration in other tissues that applying pericytes can encourage enhanced angiogenesis and decreased inflammatory infiltration as well as regenerating lost tissue is promising when considering the treatment of non-healing wounds. The fibrotic activity of the pericyte and how this is influenced by tissue-specific environments remains incompletely understood, and this is an area which would require significant investigation before the use of pericytes as a clinical cell therapy for wound healing could be considered.
5. Conclusions
The functions and capabilities of pericytes are impressive and, as yet, incompletely understood. These cells regulate the vasculature and the inflammatory response, and in addition possess MSC-like regenerative qualities. As such, the pericyte is well placed to significantly influence healing outcomes. A decrease in pericytes associated with the vasculature is well documented in the retinas of diabetic patients, and this results in the onset of diabetic retinopathy. Loss of pericytes is also documented in other disease states, and aberrant pericyte function is identified as an important target in the development of cancer therapies. With each observation of pericyte function or dysfunction in the context of new disease environments, the body of knowledge illustrating the importance of pericytes in the regulation of homeostatic and healing processes grows. There has been a lot of interest in the idea of MSC application as a wound therapy, and it is possible that pericytes, which possess both MSC-like behaviours and distinct regulatory roles in angiogenesis and inflammation, may represent another promising cell population for the development of treatments. In fact, recent in vivo studies show that the transplantation of isolated pericytes can positively influence the healing of bone, muscle and skin and can support revascularisation in a mouse model of diabetic retinopathy. It seems that pericytes have an important part to play in chronic and acute healing processes, and must be considered a crucial cell type as we continue to work towards a comprehensive understanding of healing processes to better advise the development of effective therapies.
Acknowledgments
The authors would like to acknowledge the support of the Cooperative Research Centre for Cell Therapy Manufacturing and the Australian Government's Cooperative Research Centres Program.
Conflicts of Interest
The authors declare no conflict of interest.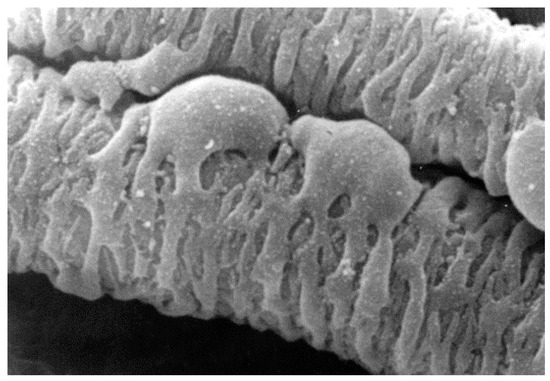 Figure 1. SEM showing pericyte processes spanning a venous capillary of the rete mirabile from an eel swimbladder. Image was kindly supplied by Professor Roger C. Wagner, University of Delaware.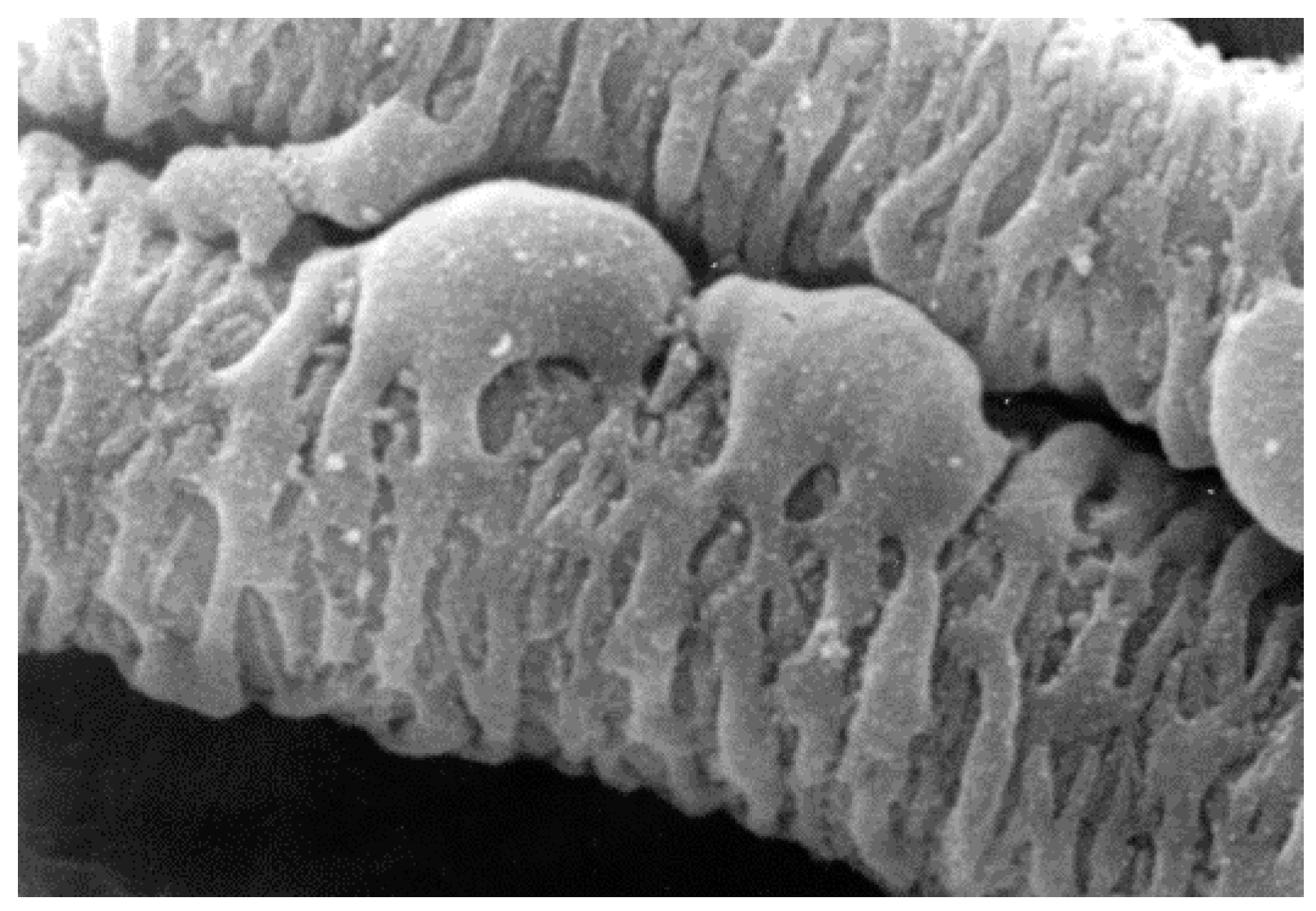 Table 1. Pericyte functions and their contributions to wound healing.
Wound Healing Process
Pericyte Functions
Angiogenesis
Structural support of existing blood vessels [19]
Regulation of EC proliferation and migration to form new vessels [8]
Prevention of capillary tube regression by TIMP-3 expression [31]
Stabilisation of newly formed capillaries [32,33]
Inflammation
Regulation of vessel permeability [34,35,36]
Regulation of neutrophil extravasion [9,10]
Regulation of macrophage extravasion [11,37]
Control of leukocyte trafficking [38]
Control of T cell activation [39,40]
Response to inflammatory signals [41,42]
Re-epithelialisation
Regulation of keratinocyte migration [43]
Fibrosis
Production of collagen [44,45]
Differentiation into myofibroblasts [46]
Tissue regeneration
MSC-like properties: differentiation potential includes adipocytes, osteoblasts, chondrocytes, phagocytes and granulocytes [2,25,26]

Table 2. Pathologies exhibiting pericyte perturbation and likely outcomes of altered pericyte number or function.
Table 2. Pathologies exhibiting pericyte perturbation and likely outcomes of altered pericyte number or function.
Disorder
Pericyte Aberrance Observed
Pericyte Functions Likely to Impact Disease
Diabetic chronic healing
Decreased pericyte numbers in dermis, pericytes exhibit altered morphology [72,73,74,75]
Angiogenesis-decreased vascularisation
Vessel permeability-leaky vessels lead to prolonged and uncontrolled inflammation
Fibrosis-pericytes promote fibrotic vessels
Stem cell properties-replacement of lost cell/tissue types
Diabetic retinopathy
Decreased pericyte numbers, increased pericyte apoptosis [76]
Angiogenesis-decreased control of endothelial proliferation
Vessel permeability-leakiness of vessels
Solid tumour
Unknown, however control of angiogenesis has long been recognised as an important target in treatment of solid tumours
Angiogenesis-tumour relies on new vasculature for blood supply
Endothelial control-metastasis of cancer
Vessel permeability-ability of chemotherapeutic agents to pass from bloodstream to tumour tissue
Pulmonary arterial hypertension (PAH)
Increased pericyte coverage on pulmonary arteries [78]
Angiogenesis-excessive remodelling of pulmonary vasculature and endothelial dysfunction
Alzheimers (AD)
Degeneration at blood brain barrier (BBB) [79]
Angiogenesis-break down of vessels causes decreased cereberal bloodflow leading to neurodegeneration
Vessel permeability-accumulation of damaging molecules in the brain
Chronic kidney disease (CKD)
Differentiation of pericytes into myofibroblasts [80]
Fibrosis-pericytes thought to be source of myofibroblasts contributing to excessive fibrotic activity
Angiogenesis-differentiation of pericytes into myofibroblasts leaves less pericytes to stabilise vasculature
© 2017 by the authors. Licensee MDPI, Basel, Switzerland. This article is an open access article distributed under the terms and conditions of the Creative Commons Attribution (CC BY) license ( http://creativecommons.org/licenses/by/4.0/).