Rapid Non-Enzymatic Glycation of the Insulin Receptor under Hyperglycemic Conditions Inhibits Insulin Binding In Vitro: Implications for Insulin Resistance
Department of Physiology, Michigan State University, 567 Wilson Road, Room 2201, East Lansing, MI 48824, USA
*
Author to whom correspondence should be addressed.
Received: 28 October 2017 / Revised: 20 November 2017 / Accepted: 28 November 2017 / Published: 2 December 2017
Abstract
The causes of insulin resistance are not well-understood in either type 1 or type 2 diabetes. Insulin (INS) is known to undergo rapid non-enzymatic covalent conjugation to glucose or other sugars (glycation). Because the insulin receptor (IR) has INS-like regions associated with both glucose and INS binding, we hypothesize that hyperglycemic conditions may rapidly glycate the IR, chronically interfering with INS binding. IR peptides were synthesized spanning IR- associated INS-binding regions. Glycation rates of peptides under hyperglycemic conditions were followed over six days using matrix assisted laser desorption/ionization-time of flight (MALDI-TOF) mass spectrometry. INS conjugated to horse-radish peroxidase was used to determine INS binding to IR peptides in glycated and non-glycated forms. Several IR peptides were glycated up to 14% within days of exposure to 20–60 mM glucose. Rates of IR-peptide glycation were comparable to those of insulin. Glycation of four IR peptides significantly inhibits INS binding to them. Glycation of intact IR also decreases INS binding by about a third, although it was not possible to confirm the glycation sites on the intact IR. Glycation of the IR may therefore provide a mechanism by which INS resistance develops in diabetes. Demonstration of glycation of intact IR in vivo is needed.
View Full-Text
►

▼

Figures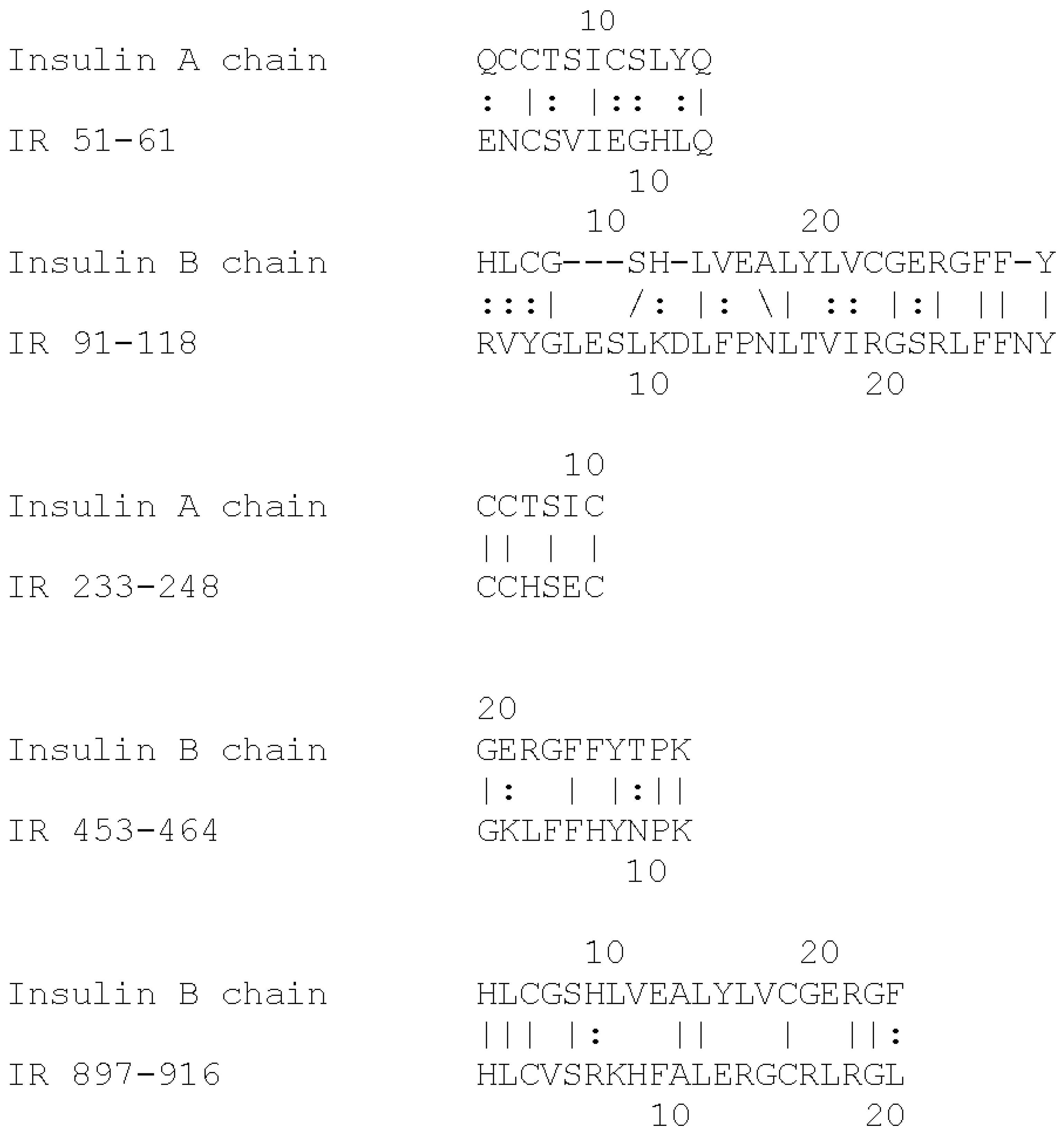 Figure 1
This is an open access article distributed under the
Creative Commons Attribution License
which permits unrestricted use, distribution, and reproduction in any medium, provided the original work is properly cited (CC BY 4.0).

Share & Cite This Article
MDPI and ACS Style
Rhinesmith, T.; Turkette, T.; Root-Bernstein, R. Rapid Non-Enzymatic Glycation of the Insulin Receptor under Hyperglycemic Conditions Inhibits Insulin Binding In Vitro: Implications for Insulin Resistance. Int. J. Mol. Sci. 2017, 18, 2602.
Note that from the first issue of 2016, MDPI journals use article numbers instead of page numbers. See further details here.
Related Articles
Comments
[Return to top]