Cancer Therapy Due to Apoptosis: Galectin-9
1
Department of Gastroenterology and Neurology, Faculty of Medicine, Kagawa University, Ikenobe 1750-1, Miki, Kita, Kagawa 761-0793, Japan
2
Life Science Research Center, Kagawa University, Ikenobe 1750-1, Miki, Kita, Kagawa 761-0793, Japan
3
Department of Medical Technology, Kagawa Prefectural University of Health Sciences, Hara 281-1, Mure, Takamatsu, Kagawa 761-0123, Japan
4
Department of Immunology and Immunopathology, Faculty of Medicine, Kagawa University, Ikenobe 1750-1, Miki, Kita, Kagawa 761-0793, Japan
*
Author to whom correspondence should be addressed.
Academic Editor: Anthony Lemarié
Received: 22 September 2016 / Revised: 25 November 2016 / Accepted: 27 December 2016 / Published: 1 January 2017
Abstract
Dysregulation of apoptosis is a major hallmark in cancer biology that might equip tumors with a higher malignant potential and chemoresistance. The anti-cancer activities of lectin, defined as a carbohydrate-binding protein that is not an enzyme or antibody, have been investigated for over a century. Recently, galectin-9, which has two distinct carbohydrate recognition domains connected by a linker peptide, was noted to induce apoptosis in thymocytes and immune cells. The apoptosis of these cells contributes to the development and regulation of acquired immunity. Furthermore, human recombinant galectin-9, hG9NC (null), which lacks an entire region of the linker peptide, was designed to resist proteolysis. The hG9NC (null) has demonstrated anti-cancer activities, including inducing apoptosis in hematological, dermatological and gastrointestinal malignancies. In this review, the molecular characteristics, history and apoptosis-inducing potential of galectin-9 are described.
View Full-Text
►

▼

Figures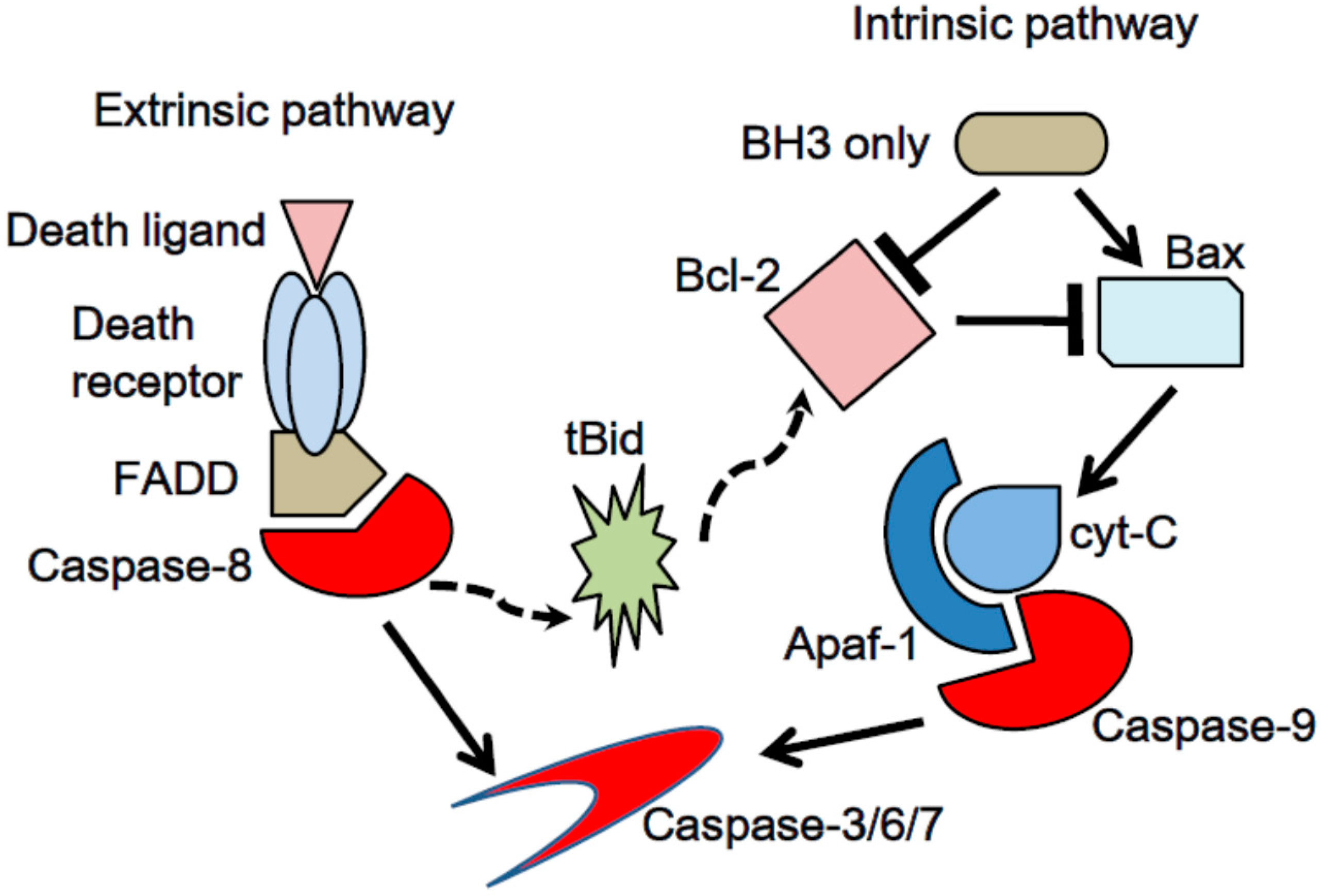 Figure 1
This is an open access article distributed under the
Creative Commons Attribution License
which permits unrestricted use, distribution, and reproduction in any medium, provided the original work is properly cited (CC BY 4.0).

Share & Cite This Article
MDPI and ACS Style
Fujita, K.; Iwama, H.; Oura, K.; Tadokoro, T.; Samukawa, E.; Sakamoto, T.; Nomura, T.; Tani, J.; Yoneyama, H.; Morishita, A.; Himoto, T.; Hirashima, M.; Masaki, T. Cancer Therapy Due to Apoptosis: Galectin-9. Int. J. Mol. Sci. 2017, 18, 74.
Note that from the first issue of 2016, MDPI journals use article numbers instead of page numbers. See further details here.
Related Articles
Comments
[Return to top]