Open Access This article is
freely available
re-usable
Review
The Role of Docosahexaenoic Acid (DHA) in the Control of Obesity and Metabolic Derangements in Breast Cancer
1
Department of Clinical Medicine, Sapienza University of Rome, viale dell'Università 37, 00185 Rome, Italy
2
Department of Surgical Sciences, Sapienza University of Rome, viale Regina Margherita 324, 00161 Rome, Italy
*
Author to whom correspondence should be addressed.
Academic Editor: Gopinadhan Paliyath
Received: 29 February 2016 / Accepted: 31 March 2016 / Published: 5 April 2016
Abstract
:
Obesity represents a major under-recognized preventable risk factor for cancer development and recurrence, including breast cancer (BC). Healthy diet and correct lifestyle play crucial role for the treatment of obesity and for the prevention of BC. Obesity is significantly prevalent in western countries and it contributes to almost 50% of BC in older women. Mechanisms underlying obesity, such as inflammation and insulin resistance, are also involved in BC development. Fatty acids are among the most extensively studied dietary factors, whose changes appear to be closely related with BC risk. Alterations of specific ω-3 polyunsaturated fatty acids (PUFAs), particularly low basal docosahexaenoic acid (DHA) levels, appear to be important in increasing cancer risk and its relapse, influencing its progression and prognosis and affecting the response to treatments. On the other hand, DHA supplementation increases the response to anticancer therapies and reduces the undesired side effects of anticancer therapies. Experimental and clinical evidence shows that higher fish consumption or intake of DHA reduces BC cell growth and its relapse risk. Controversy exists on the potential anticancer effects of marine ω-3 PUFAs and especially DHA, and larger clinical trials appear mandatory to clarify these aspects. The present review article is aimed at exploring the capacity of DHA in controlling obesity-related inflammation and in reducing insulin resistance in BC development, progression, and response to therapies.
Keywords:
docosahexaenoic acid (DHA); diet; food component; breast cancer; obesity; inflammation
1. Introduction
Relation between Obesity, Insulin-Resistance, Inflammation, and Breast Cancer Development
The aim of the present article is to explore the role of DHA in BC development, progression and response to therapies. In particular, we focus on DHA capacity in controlling obesity-related inflammation, as well as insulin resistance in BC.
2. Relation between Overweight and Obesity during and after Treatment for BC and the Relative Risk of Recurrence
3. Effect of ω-3 PUFAs and DHA on Inflammation in BC
Further investigations will need to address the role of additional markers of inflammation, including cellular adhesion molecules, and of lipid peroxidation to better clarify the clinical effects of DHA supplementation on inflammatory status and cancer cell growth.
4. Effect of ω-3 PUFAs and DHA on Insulin-Resistance and Obesity in BC
Interpretation of the reported data is limited by differences regarding the characteristics of the populations studied and by differences in the methods used to assess exposure to ω-3 fatty acids and the risk of BC.
5. Conclusions
The prevention and treatment of BC represent highly relevant public health issues. These aspects are important in the research field especially regarding the relations between diet, lifestyle, and BC.
A possible preventative and therapeutic role of DHA in BC development and progression has been highlighted. Robust data indicate several anti-inflammatory effects of DHA suggesting that this ω-3 PUFA may represent a valid candidate for primary and secondary BC prevention in subjects at increased risk as well as BC survivors [
64
]. It remains uncertain whether such biological effects of DHA, consisting in altering inflammatory pathways, are clinically relevant at typical dietary doses.
Controversy exists regarding the potential anticancer effects of marine ω-3 PUFAs and especially DHA, and larger clinical trials appear necessary to clarify these aspects.
Acknowledgments
Alessio Molfino's work was supported in part by Umberto Veronesi Foundation, Milan, Italy (Young Investigator Programme 2014–2015).
Author Contributions
All authors contributed to the writing and editing of this review. The final manuscript was approved by all authors.
Conflicts of interest
The authors declare no conflict of interest.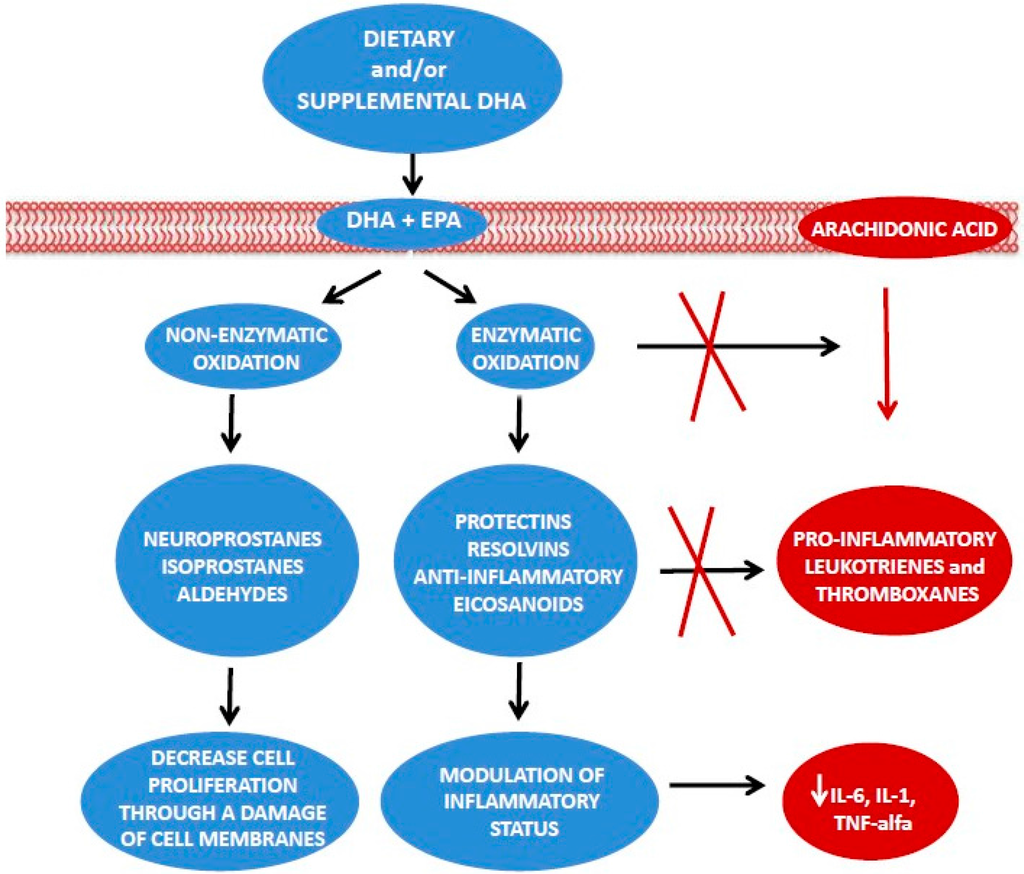 Figure 1. Enzymatic way and non-enzymatic way for ω-3 PUFAs. DHA, docosahexaenoic acid; EPA, eicosapentaenoic acid; IL-6, interleukin-6; IL-1, interleukin-1; TNF-alfa, tumour necrosis factor-α.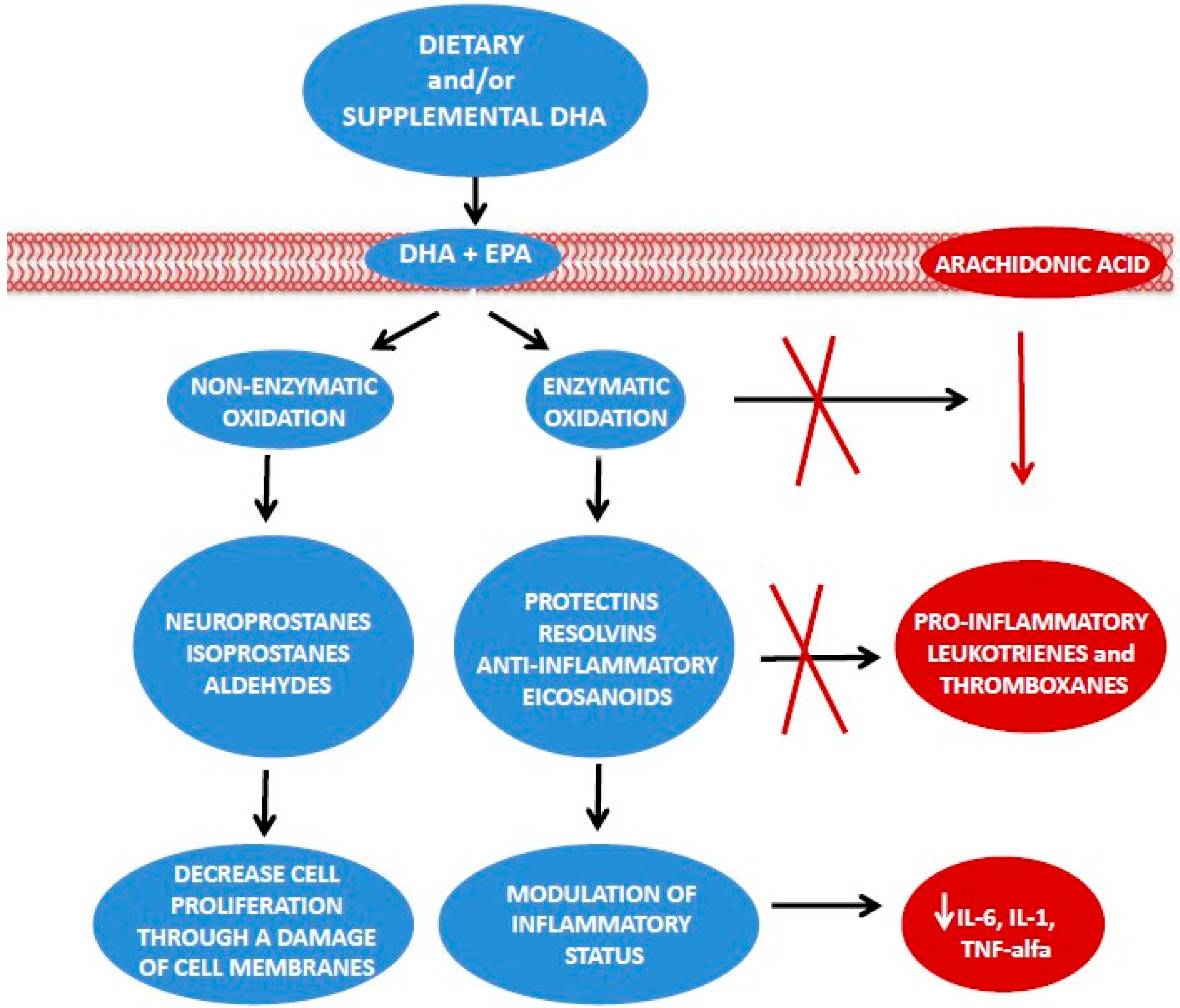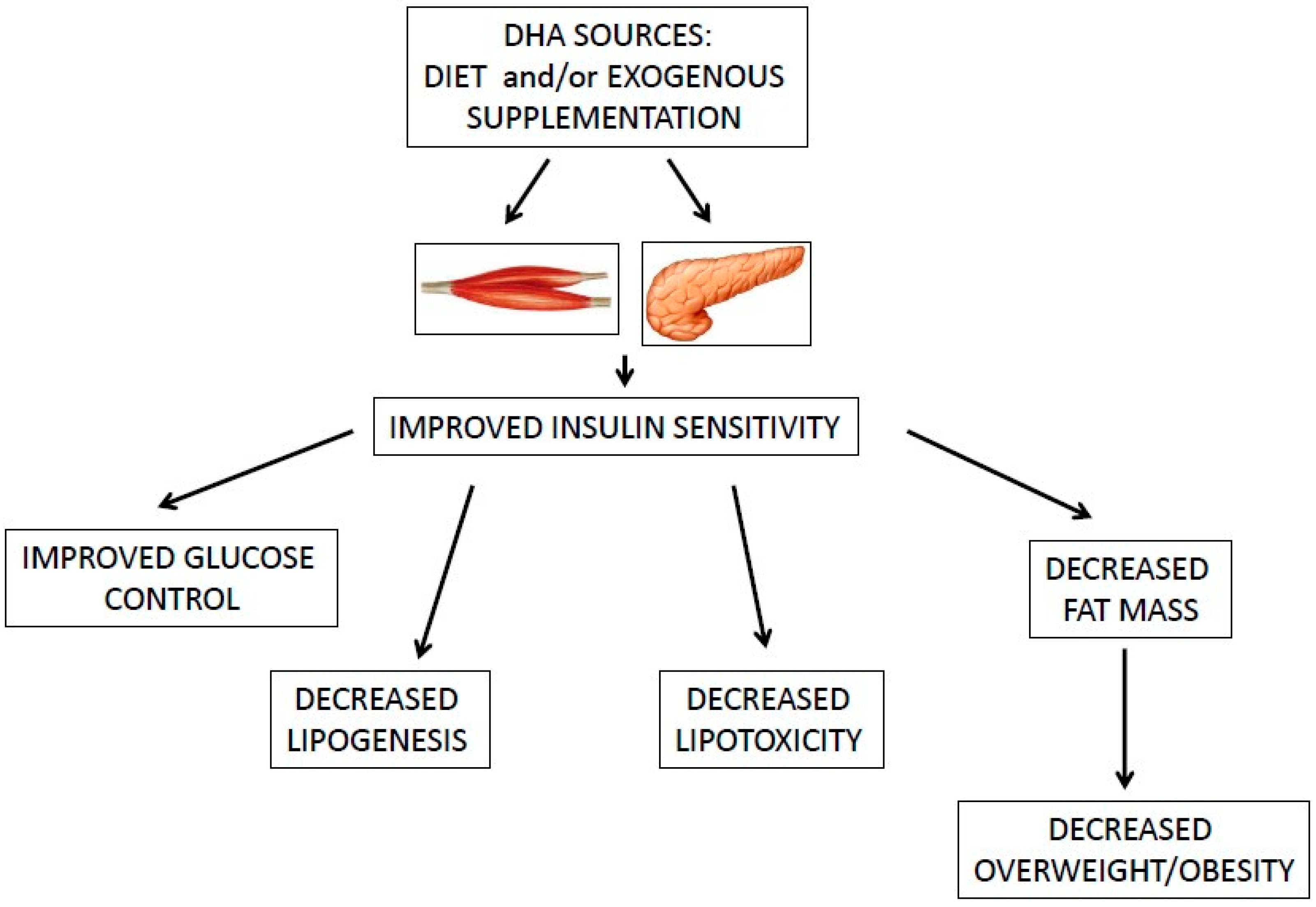 Table 1. Docosahexaenoic acid (DHA) in breast cancer—Key points.
Research on modifiable risk factors in breast cancer is receiving clinical relevance because they affect the prognosis of the disease [1,2].
Data indicate that obesity increases breast cancer risk in part due to hormonal interactions and in part to inflammatory and insulin-resistance mechanisms [3,4,5,6].
Omega-3 fatty acids are metabolically active lipids with anti-inflammatory properties [13,14,15,16].
Omega-3 fatty acids and, in particular, DHA ameliorate obesity-induced inflammation and insulin-resistance [4,36,37].
Considering the role of inflammation in breast cancer, there is an increasing rationale for the use of DHA in combination with anticancer therapies [14,15,16,64].
Additional evidence is needed to assess the protective role of DHA breast cancer.
© 2016 by the authors; licensee MDPI, Basel, Switzerland. This article is an open access article distributed under the terms and conditions of the Creative Commons by Attribution (CC-BY) license (http://creativecommons.org/licenses/by/4.0/).