Association of
Nicotinamide Phosphoribosyltransferase

(

NAMPT

) Gene Polymorphisms and of Serum NAMPT Levels with Dilated Cardiomyopathy in a Chinese Population

1

Department of Cardiology, West China Hospital of Sichuan University, Chengdu 610041, China

2

Key Laboratory of Obstetric & Gynecologic and Pediatric Diseases and Birth Defects of Ministry of Education, West China Second University Hospital, Sichuan University, Chengdu 610041, China

3

Laboratory of Molecular Translational Medicine, West China Institute of Women and Children's Health, West China Second University Hospital, Sichuan University, Chengdu 610041, China

4

Department of Forensic Pathology, Sichuan University, Chengdu 610041, China

*

Author to whom correspondence should be addressed.

†

These authors contributed equally to this work.

Academic Editor: Emil Alexov

Received: 21 June 2015 / Revised: 2 September 2015 / Accepted: 6 September 2015 / Published: 15 September 2015
Abstract
Nicotinamide phosphoribosyltransferase (NAMPT) has crucial roles for myocardial development, cardiomyocyte energy metabolism and cell death/survival by regulating NAD
+
-dependent sirtuin-1 (SIRT1) deacetylase. This study aimed to determine if the single nucleotide polymorphisms (SNPs) of the
NAMPT
gene may affect the susceptibility and prognosis for patients with dilated cardiomyopathy (DCM) and to describe the association of serum NAMPT levels with clinical features of DCM. Three SNPs (rs61330082, rs2505568, and rs9034) were analyzed by the polymerase chain reaction-restriction fragment length polymorphism method in a case-control study of 394 DCM patients and 395 controls from China. Serum NAMPT levels were measured by enzyme-linked immunosorbent assay kits. The homozygote for the minor allele at rs2505568 and rs9034 could not be detected in this study. Rs9034
T
allele and
CT
genotype were associated with increased DCM risk (OR: 1.63, 95% CI = 1.16–2.27,
p
= 0.005 and OR: 1.72, 95% CI = 1.20–2.50,
p
= 0.0027, respectively). Nominally significant decreased DCM risk was found to be associated with the
A
allele and
AT
genotype of rs2505568 (OR: 0.48, 95% CI = 0.35–0.67,
p
< 0.0001 and OR: 0.44, 95% CI = 0.31–0.62,
p
< 0.0001, respectively), but it should be interpreted with caution because of Hardy-Weinberg disequilibrium in the control group. Of five haplotypes constructed,
TAC
(rs61330082-rs2505568-rs9034) was a protective haplotype to DCM (OR: 0.22, 95% CI = 0.13–0.39,
p
= 1.84 × 10
−8
). The Cox multivariate survival analysis indicated that the rs9034
CT
genotype (hazard ratio (HR): 0.59, 95% CI = 0.37–0.96,
p
= 0.03) was an independently multivariate predictor for longer overall survival in DCM patients. Serum NAMPT levels were significantly higher in the DCM group than controls (
p
< 0.0001) and gradually increased with the increase of New York Heart Association grade in DCM patients. However, there was a lack of association of the three SNPs with serum NAMPT levels. Spearman correlation test revealed that the NAMPT level was positively associated with brain natriuretic peptide (
r
= 0.56,
p
= 0.001), left ventricular end-diastolic diameter (
r
= 0.293,
p
= 0.011) and left ventricular end-diastolic volume (
r
= 0.294,
p
= 0.011). Our study suggested that NAMPT may play an important role in the development of DCM.
View Full-Text
►

▼

Figures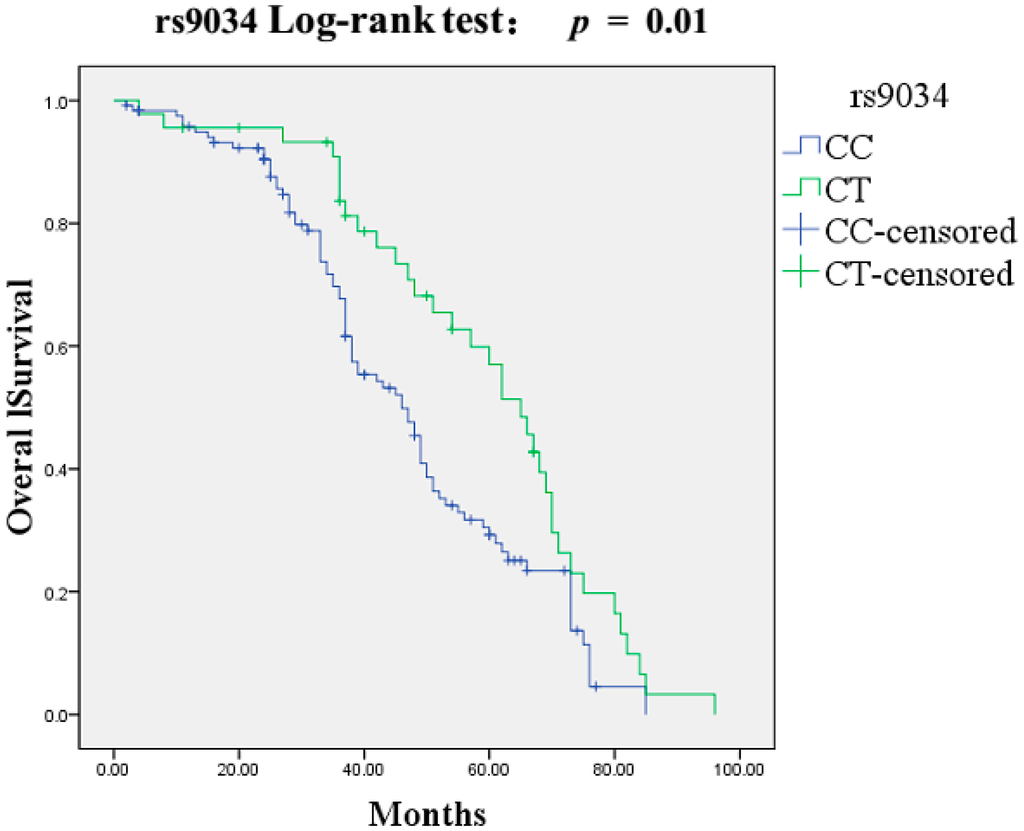 Figure 1
This is an open access article distributed under the
Creative Commons Attribution License
which permits unrestricted use, distribution, and reproduction in any medium, provided the original work is properly cited (CC BY 4.0).

Share & Cite This Article
MDPI and ACS Style
Dou, Q.; Peng, Y.; Zhou, B.; Zhang, K.; Lin, J.; Dai, X.; Zhang, L.; Rao, L. Association of Nicotinamide Phosphoribosyltransferase (NAMPT) Gene Polymorphisms and of Serum NAMPT Levels with Dilated Cardiomyopathy in a Chinese Population. Int. J. Mol. Sci. 2015, 16, 22299-22318.
Related Articles
Comments
[Return to top]