Biosurfactant-and-Bioemulsifier Produced by a Promising
Cunninghamella

echinulata

Isolated from Caatinga Soil in the Northeast of Brazil

1

Master's Course in Development of Environmental Processes, Catholic University of Pernambuco, 50050-900 Recife, PE, Brazil

2

Academic Unit of Serra Talhada-UAST, Federal Rural University of Pernambuco, 56900-000 Serra Talhada, PE, Brazil

3

Department of Biology, Federal Rural University of Pernambuco, 52171-900 Recife, PE, Brazil

4

Nucleus of Research in Environmental Sciences and Biotechnology, Catholic University of Pernambuco, 50050-590 Recife, PE, Brazil

*

Author to whom correspondence should be addressed.

Received: 25 February 2014 / Revised: 22 May 2014 / Accepted: 21 July 2014 / Published: 1 September 2014
Abstract
A Mucoralean fungus was isolated from Caatinga soil of Pernambuco, Northeast of Brazil, and was identified as
Cunninghamella echinulata
by morphological, physiological, and biochemical tests. This strain was evaluated for biosurfactant/bioemulsifier production using soybean oil waste (SOW) and corn steep liquor (CSL) as substrates, added to basic saline solution, by measuring surface tension and emulsifier index and activity. The best results showed the surface water tension was reduced from 72 to 36 mN/m, and an emulsification index (E
24
) of 80% was obtained using engine oil and burnt engine oil, respectively. A new molecule of biosurfactant showed an anionic charge and a polymeric chemical composition consisting of lipids (40.0%
w
/
w
), carbohydrates (35.2%
w
/
w
) and protein (20.3%
w
/
w
). In addition, the biosurfactant solution (1%) demonstrated its ability for an oil displacement area (ODA) of 37.36 cm
2
, which is quite similar to that for Triton X-100 (38.46 cm
2
). The stability of the reduction in the surface water tension as well as of the emulsifier index proved to be stable over a wide range of temperatures, in pH, and in salt concentration (4%–6%
w
/
v
). The biosurfactant showed an ability to reduce and increase the viscosity of hydrophobic substrates and their molecules, suggesting that it is a suitable candidate for mediated enhanced oil recovery. At the same time, these studies indicate that renewable, relatively inexpensive and easily available resources can be used for important biotechnological processes.
View Full-Text
►

▼

Figures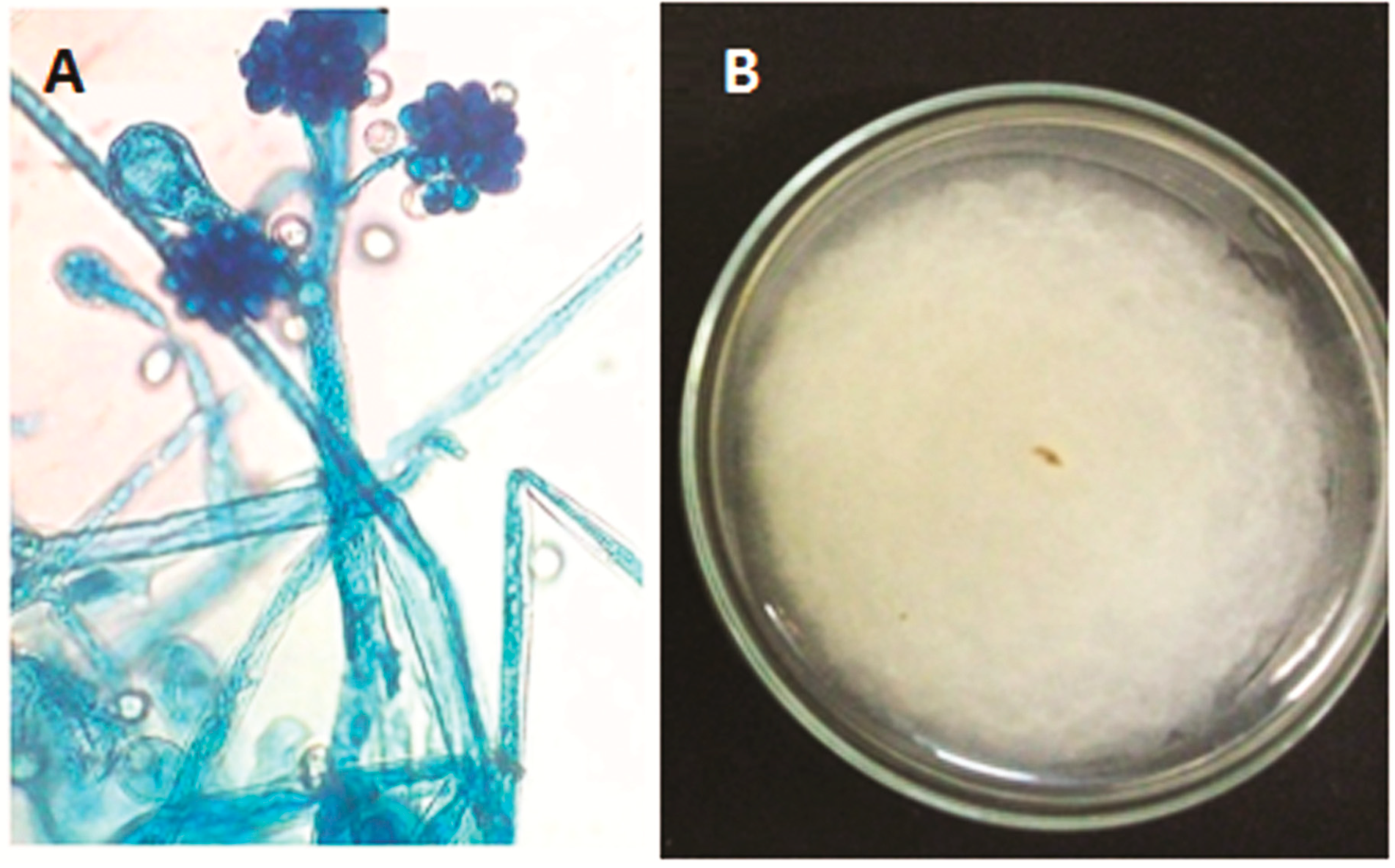 Figure 1

Share & Cite This Article
MDPI and ACS Style
Andrade Silva, N.R.; Luna, M.A.C.; Santiago, A.L.C.M.A.; Franco, L.O.; Silva, G.K.B.; De Souza, P.M.; Okada, K.; Albuquerque, C.D.C.; Silva, C.A.A.; Campos-Takaki, G.M. Biosurfactant-and-Bioemulsifier Produced by a Promising Cunninghamella echinulata Isolated from Caatinga Soil in the Northeast of Brazil. Int. J. Mol. Sci. 2014, 15, 15377-15395.
Related Articles
Comments
[Return to top]