Lipid-Lowering Effects of Ethyl 2-Phenacyl-3-aryl-1H-pyrrole- 4-carboxylates in Rodents
1
Department of Chemistry and Biochemistry, Rider University, 2083 Lawrenceville Rd., Lawrenceville, NJ 08648, USA
2
Department of Chemistry, University of Richmond, Richmond, VA 23173, USA
3
Department of Chemistry, UNC-Asheville, One University Heights, Asheville, NC 28801, USA
*
Author to whom correspondence should be addressed.
Published: 28 February 2004
Abstract
A series of substituted 2-phenacyl-3-phenyl-1H-pyrrole-4-carboxylates were prepared from substituted acetophenones in 6 steps. The final condensations between a chloroenal and an aminoketone were carried out under neutral conditions in parallel to yield the series listed below. Selected pyrrole derivatives proved to be potent hypolipidemic agents lowering serum triglyceride concentrations in CF-1 male mice after 14 days of I.P. administration. One agent orally lowered serum cholesterol in Sprague-Dawley male rats at 2mg/kg/day after 14 days. The agents demonstrated a lowering of mouse serum LDL- cholesterol levels and selected compounds showed an elevation of serum HDL-cholesterol levels. The cholesterol concentrations in the liver were raised while the cholesterol and triglyceride contents of the aorta were significantly lowered by the selected trisubstituted pyrrole.
View Full-Text
►

▼

Figures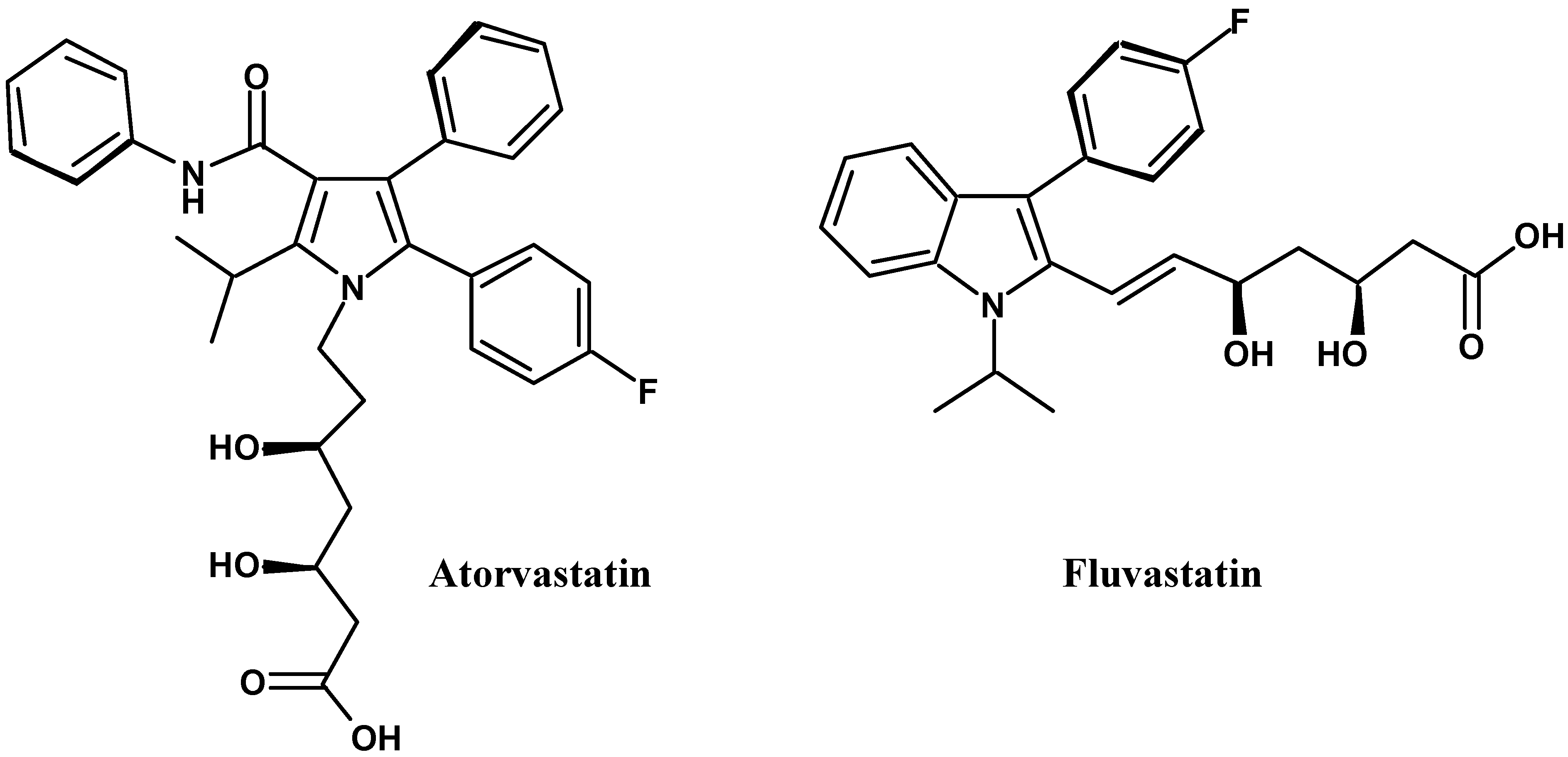 Figure 1

Share & Cite This Article
MDPI and ACS Style
Holub, J.M.; O'Toole-Colin, K.; Getzel, A.; Argenti, A.; Evans, M.A.; Smith, D.C.; Dalglish, G.A.; Rifat, S.; Wilson, D.L.; Taylor, B.M.; Miott, U.; Glersaye, J.; Lam, K.S.; McCranor, B.J.; Berkowitz, J.D.; Miller, R.B.; Lukens, J.R.; Krumpe, K.; Gupton, J.T.; Burnham, B.S. Lipid-Lowering Effects of Ethyl 2-Phenacyl-3-aryl-1H-pyrrole- 4-carboxylates in Rodents. Molecules 2004, 9, 134-157.
Related Articles
Comments
[Return to top]