Open Access This article is
freely available
re-usable
Review
A Concise Review of the Conflicting Roles of Dopamine-1 versus Dopamine-2 Receptors in Wound Healing
1
Department of Dermatology, University of California–Davis, Sacramento, CA 95816, USA
2
Drexel University College of Medicine, Philadelphia, PA 19129, USA
3
Emory University School of Medicine, Atlanta, GA 30307, USA
4
Department of Biological Sciences, California State University–Sacramento, Sacramento, CA 95819, USA
5
Veterans Administration, Northern California Health Care System, Department of Dermatology, Mather, CA 95655, USA
*
Author to whom correspondence should be addressed.
Received: 11 December 2017 / Accepted: 24 December 2017 / Published: 26 December 2017
Abstract
:
Catecholamines play an important regulatory role in cutaneous wound healing. The exact role of dopamine in human epidermis has yet to be fully elucidated. Current published evidence describes its differential effects on two separate families of G protein coupled receptors: D1-like and D2-like dopamine receptors. Dopamine may enhance angiogenesis and wound healing through its action on dopamine D1 receptors, while impairing wound healing when activating D2 receptors. This review summarizes the evidence for the role of dopamine in wound healing and describes potential mechanisms behind its action on D1 versus D2-like receptors in the skin.
Keywords:
wounds; dopamine; wound healing
Acknowledgments
A.R.V., M.J.D., R.K.S. and R.R.I. have nothing to disclose. No funding was received for this article.
Author Contributions
R.R.I. conceived and outlined this review article; A.R.V. and M.J.D. wrote the article; R.R.I. and R.K.S. reviewed and edited the article.
Conflicts of Interest
The authors declare no conflict of interest.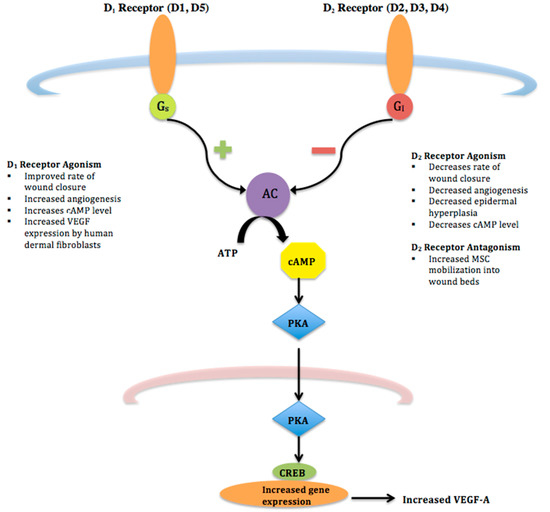 Figure 1. D1 and D2 Receptor Pathways–D1 and D2 receptors are G-protein coupled receptors that signal through different cascades. D1 receptor agonists lead to increased production of adenylyl cyclase (AC) via a Gs pathway. Conversely, agonism of D2 receptors stimulates Gi proteins leading to decreased cAMP and inhibiting neuronal activity.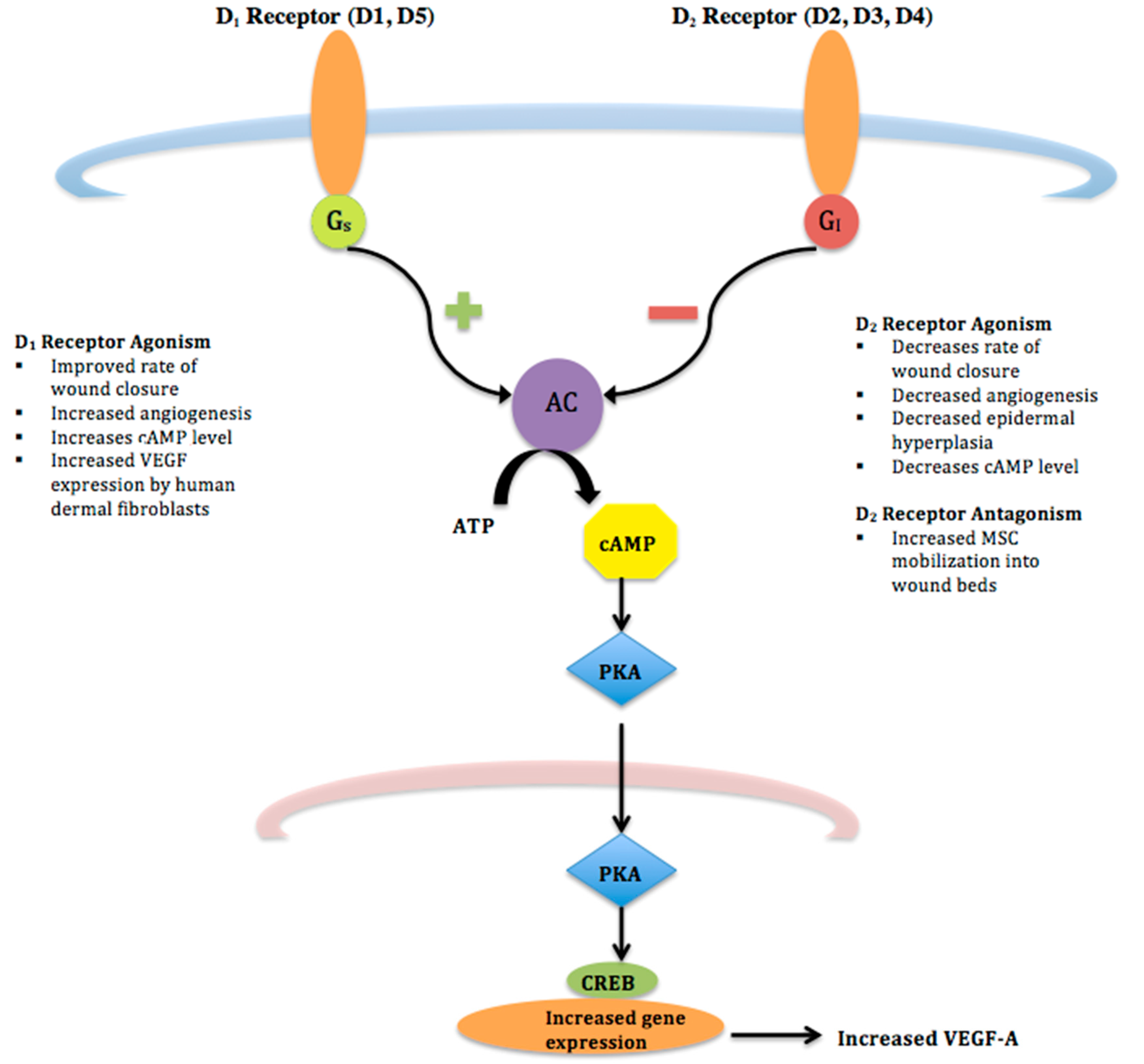 Table 1. Differential Effects on Wound Healing Mediated by DA D1 versus D2 Receptors.
Agonism of D1 Receptors
Agonism of D2 Receptors
Antagonism of D2 Receptors
Wound Closure
Increases [9]
Decreases
Increases [20]
Angiogenesis
Increases [9]
Decreases [11]
Increases [20]
Epidermal hyperplasia
-
Decreases [11]
MSC Mobilization into wound beds
Increases [11]
VEGF-A Expression
Increases [9]
Decreases [25,26]
Cyclic AMP level
Increases [7]
Decreases [11]
Keratinocyte mitosis
Exogenous DA inhibits keratinocyte mitosis in vitro [27]

© 2017 by the authors. Licensee MDPI, Basel, Switzerland. This article is an open access article distributed under the terms and conditions of the Creative Commons Attribution (CC BY) license (http://creativecommons.org/licenses/by/4.0/).