Enantiomeric-Enriched Ferrocenes: Synthesis, Chiral Resolution, and Mathematic Evaluation of CD-chiral Selector Energies with Ferrocene-Conjugates
1
A.N. Nesmeyanov Institute of Organoelement Compounds, Russian Academy of Sciences, 28 Vavilov St., 119991 Moscow, Russian
2
N.I. Pirogov Russian National Research Medical University, 1 Ostrovityanov St., 117997 Moscow, Russian
3
Moscow Institute of Steel and Alloys National University of Science and Technology, 4 Leninskii Av., 119049 Moscow, Russian
*
Author to whom correspondence should be addressed.
Received: 14 July 2017 / Revised: 23 August 2017 / Accepted: 24 August 2017 / Published: 25 August 2017
Abstract
Enantiomeric-enriched ferrocene-modified pyrazoles were synthesized via the reaction of the ferrocene alcohol, (
S
)-FcCH(OH)CH
3
(Fc = ferrocenyl), with various pyrazoles in acidic conditions at room temperature within several minutes. X-ray structural data for racemic (
R
,
S
)-1
N
-(3,5-dimethyl pyrazolyl)ethyl ferrocene (
1
) and its (
S
)-enantiomer (
S
)-
1
were determined. A series of racemic pyrazolylalkyl ferrocenes was separated into enantiomers by analytical HPLC on β- and γ-cyclodextrins (CD) chiral stationary phases. The quantum chemical calculations of interaction energies of β-CD were carried out for both (
R
)- and (
S
)-enantiomers. A high correlation between experimental HPLC data and calculated interaction energies values was obtained.
View Full-Text
►

▼

Figures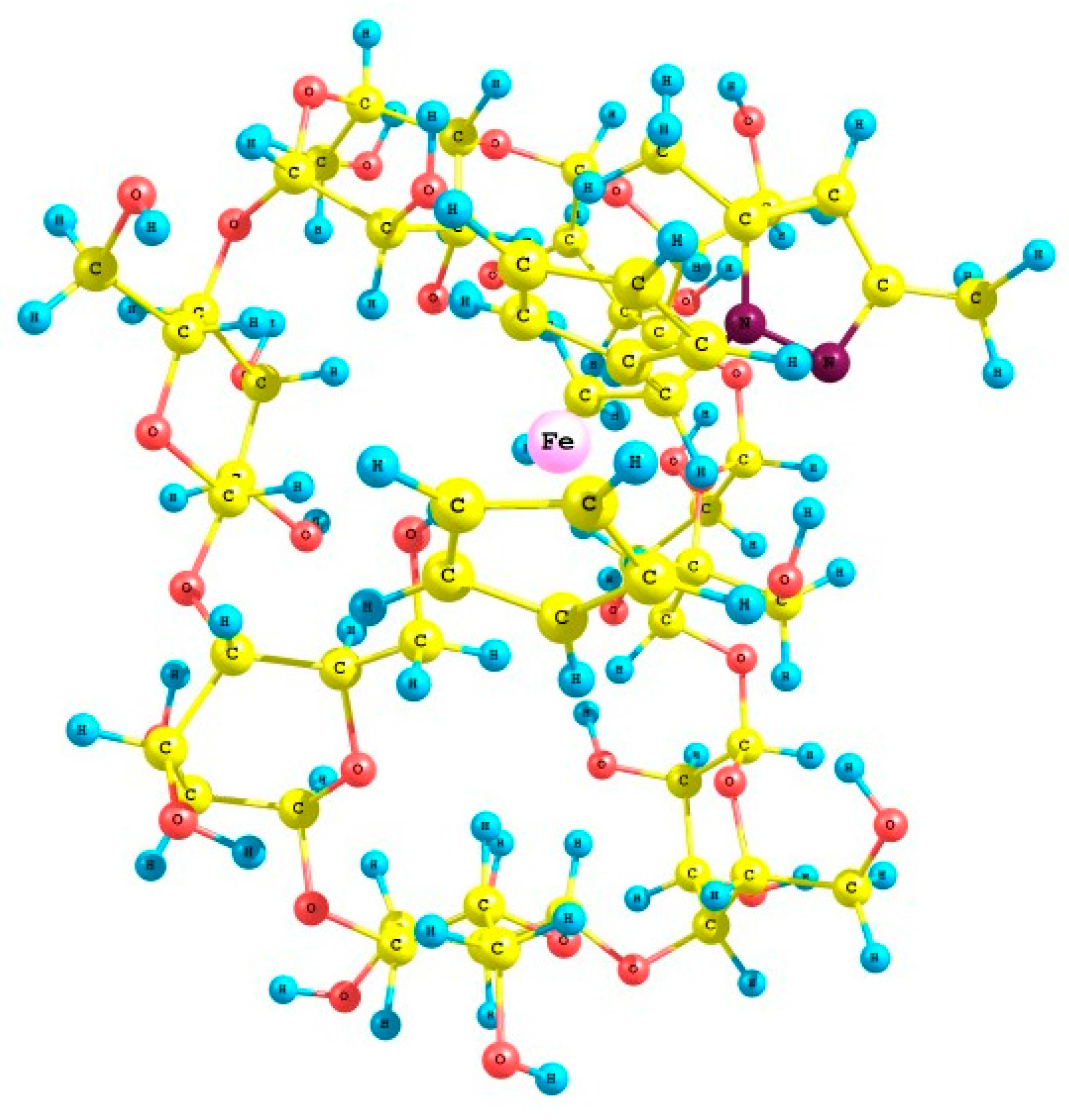 Figure 1
This is an open access article distributed under the
Creative Commons Attribution License
which permits unrestricted use, distribution, and reproduction in any medium, provided the original work is properly cited (CC BY 4.0).

Share & Cite This Article
MDPI and ACS Style
Snegur, L.V.; Borisov, Y.A.; Kuzmenko, Y.V.; Davankov, V.A.; Ilyin, M.M.; Ilyin, M.M., Jr.; Arhipov, D.E.; Korlyukov, A.A.; Kiselev, S.S.; Simenel, A.A. Enantiomeric-Enriched Ferrocenes: Synthesis, Chiral Resolution, and Mathematic Evaluation of CD-chiral Selector Energies with Ferrocene-Conjugates. Molecules 2017, 22, 1410.
Note that from the first issue of 2016, MDPI journals use article numbers instead of page numbers. See further details here.
Related Articles
Comments
[Return to top]