Open Access This article is
freely available
re-usable
Article
Production of Single-Chain Fv Antibodies Specific for GA-Pyridine, an Advanced Glycation End-Product (AGE), with Reduced Inter-Domain Motion
1
Department of Analytical and Biophysical Chemistry, Graduate School of Pharmaceutical Sciences, Kumamoto University, 5-1 Oe-honmachi, Chuo-ku, Kumamoto 862-0973, Japan
2
Department of Molecular Cell Biology, Institute of Molecular Embryology and Genetics, Kumamoto University, 2-2-1 Honjo, Chuo-ku, Kumamoto 860-0811, Japan
3
CREST, JST, 4-1-8, Honcho, Kawaguchi, Saitama 332-0012, Japan
4
Graduate School of Environmental Earth Science, Hokkaido University, Kita-10 Nishi-5, Kita-ku, Sapporo 060-0810, Japan
5
Department of Cell Pathology, Graduate School of Medical Sciences, Kumamoto University, 1-1-1 Honjo, Chuo-ku, Kumamoto 860-8556, Japan
6
Graduate School of Pharmaceutical Sciences, Hokkaido University, Kita-12 Nishi-6, Kita-ku, Sapporo 060-0812, Japan
7
Global Station of Soft Matter, Global Institution for Collaborative Research and Education, Hokkaido University, Kita-15 Nishi-8, Kita-ku, Sapporo 060-0815, Japan
8
Laboratory of Molecular Biophysics, Institute for Protein Research, Osaka University, 3-2 Yamadaoka, Suita, Osaka 565-0871, Japan
9
Division of Materials Science and Chemical Engineering, Graduate School of Engineering, Yokohama National University, 79-5 Tokiwadai, Hodogaya-ku, Yokohama 240-8501, Japan
†
Present address: Kentaro Noi, Department of Mechanical Science and Bioengineering, Graduate School of Engineering Science, Osaka University, 1-3 Machikaneyama, Toyonaka 560-8531, Japan
‡
Present address: Naoki Ichikawa-Tomikawa, Department of Basic Pathology, Fukushima Medical University School of Medicine, 1 Hikariga-oka, Fukushima 960-1295, Japan
§
Present address: Motoyoshi Nomizu, Department of Clinical Biochemistry, Tokyo University of Pharmacy and Life Sciences, 1432-1 Horinouchi, Hachioji, Tokyo 192-0392, Japan
‖
Present address: Takashi Saito, Division of Pharmaceutics, Hokkaido Pharmaceutical University School of Pharmacy, 7-15-4-1 Maeda, Teine, Sapporo 006-8590, Japan
*
Author to whom correspondence should be addressed.
Received: 15 September 2017 / Accepted: 9 October 2017 / Published: 10 October 2017
Abstract
:
Due to their lower production cost compared with monoclonal antibodies, single-chain variable fragments (scFvs) have potential for use in several applications, such as for diagnosis and treatment of a range of diseases, and as sensor elements. However, the usefulness of scFvs is limited by inhomogeneity through the formation of dimers, trimers, and larger oligomers. The scFv protein is assumed to be in equilibrium between the closed and open states formed by assembly or disassembly of VH and VL domains. Therefore, the production of an scFv with equilibrium biased to the closed state would be critical to overcome the problem in inhomogeneity of scFv for industrial or therapeutic applications. In this study, we obtained scFv clones stable against GA-pyridine, an advanced glycation end-product (AGE), by using a combination of a phage display system and random mutagenesis. Executing the bio-panning at 37 °C markedly improved the stability of scFvs. We further evaluated the radius of gyration by small-angle X-ray scattering (SAXS), obtained compact clones, and also visualized open–close dynamics of these scFvs by high-speed atomic force microscopy (HS-AFM), revealing that one of the compact clones was biased to the closed state. Finally, nuclear magnetic resonance (NMR) analysis revealed that peak intensity and line width became homogeneous, supporting that dynamic features and/or formation of oligomers was improved in the thus-obtained clone. These findings should contribute to the future industrial and therapeutic use of scFvs.
Keywords:
GA-pyridine; single-chain variable fragment; phage display; isothermal titration calorimetry; differential scanning calorimetry; small-angle X-ray scattering; high-speed atomic force microscopy; NMR analysis; inter-domain motion
Supplementary Materials
Supplementary Materials are available online.
Acknowledgments
We are grateful to Kiyoshi Horita and Yukari Noguchi (Health Sciences University of Hokkaido) for the structure analysis of GA-pyridine. We thank Jane Doe of the Liaison Laboratory Research Promotion Center (IMEG, Kumamoto University) for technical support. ITC and DSC measurements were performed at Kyushu University and Hokkaido University and funded by a "Platform for Drug Discovery, Informatics, and Structural Life Sciences" Grant from the Ministry of Education, Culture, Sports, Science and Technology, Japan. We also thank Mitsunori Shiroishi (Kyushu University) for support with the ITC experiments. This work was partly supported by Grants-in-Aid for Scientific Research from the Japan Society for the Promotion of Science (JSPS) (KAKENHI 2365905, 16K15321, 17H04105) to H.M. and a CREST program grant from the Japan Science and Technology Agency (JSP) (JPMJCR13M1) to T.O. N.F. is a Research Fellow of JSPS (14J03031). Some of the NMR experiments were performed at the NMR platform of the NMR facility of Hokkaido University and Osaka University, and the Cooperative Research Program of the Institute for Protein Research, Osaka University.
Author Contributions
Y.K., C.K., T.O. and H.M. designed the experiments; N.F., K.N., L.W., H.M., Y.W., M.Y., Y.N., Y.T., M.U.-K., Y.S., T.S., N.I.-T., M.N., Y.F., F.O., T.S., K.M., H.K. and S.S. performed the experiments and analyzed the data; and N.F., Y.K. and H.M. wrote the paper. All authors discussed the results.
Conflicts of Interest
The authors declare no conflict of interest in publishing the results of this study.
Sample Availability: Samples of the compounds are available from the authors.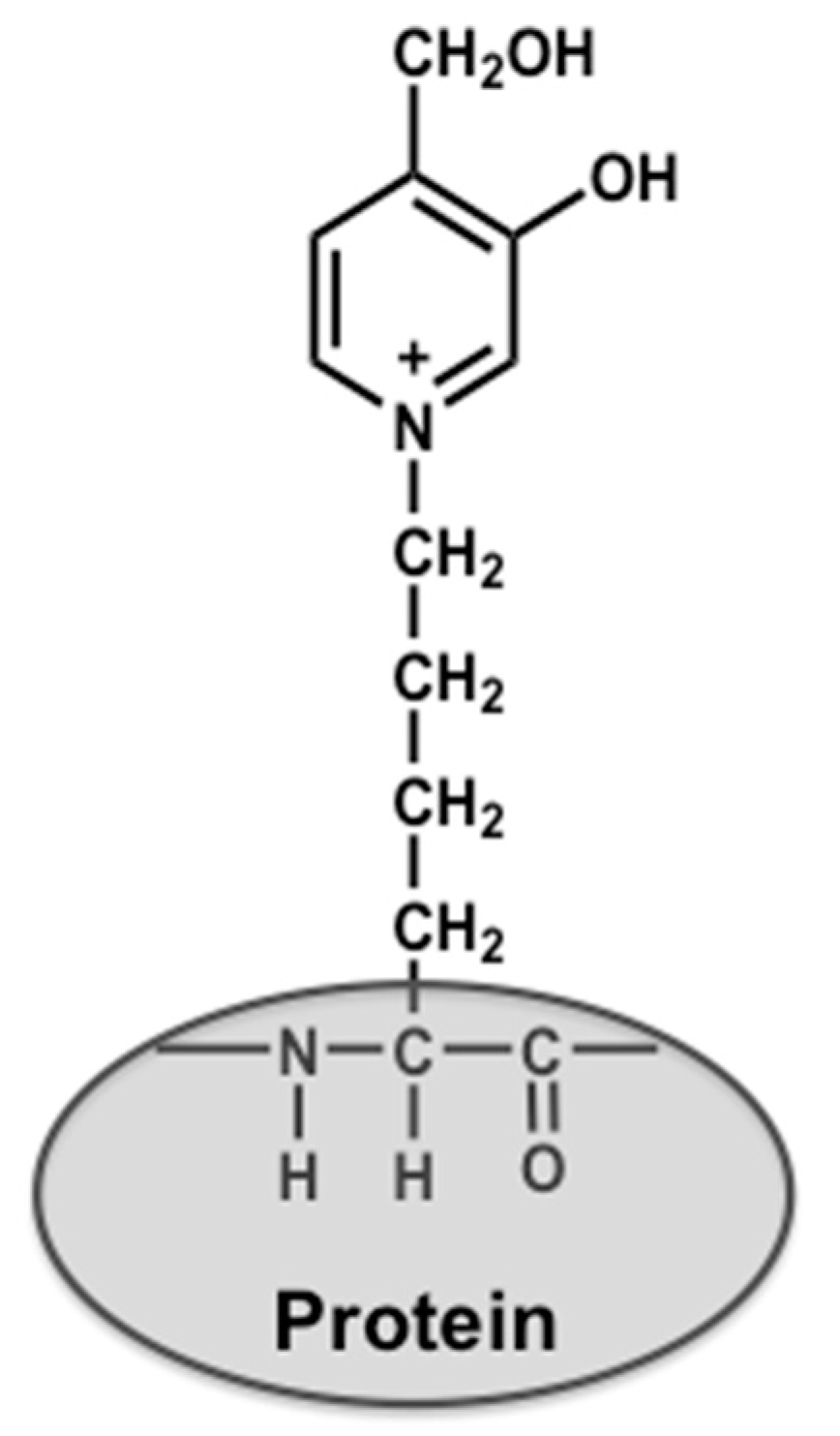 Figure 3. Amino acid sequences of the VH and VL of scFv clones selected by phage display. AGE73scFv, AGE78scFv, and AGE112scFv were obtained from the GA-KLH immunized mouse antibody library, which exhibited a positive response for GA-BSA in phage ELISA. 73MuL-V94A from the second library, and 73MuH19 from the third library were selected. Amino acid sequence differences are indicated; those that are conserved between the proteins are denoted by dashes.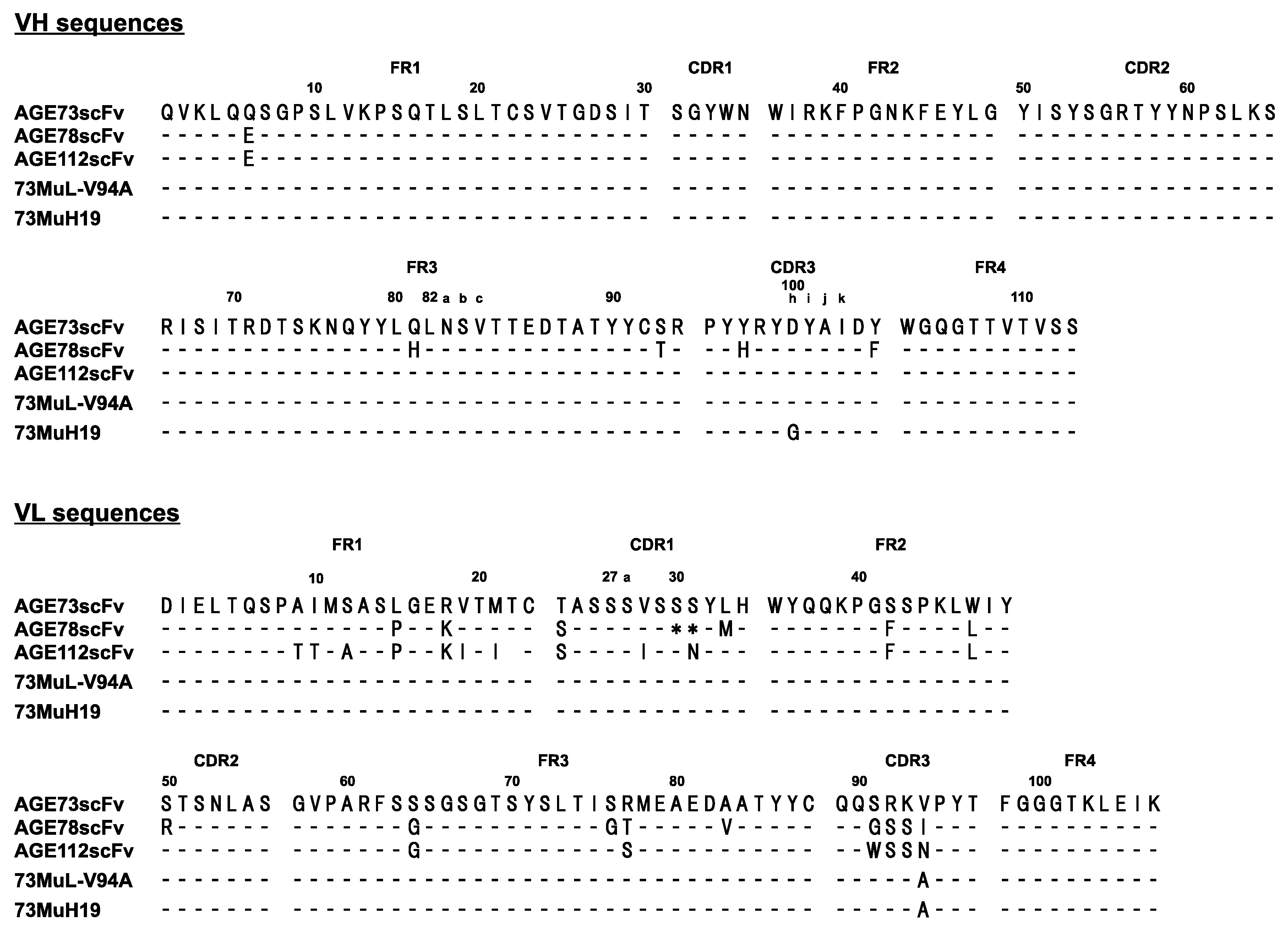 Figure 4. Immunohistochemical staining of human atherosclerotic lesion. Positive reactions were seen for the accumulation of GA-pyridine (brown). The sections were treated with anti-GA-pyridine monoclonal antibody, 2A2 (A) and AGE73scFv (B), respectively.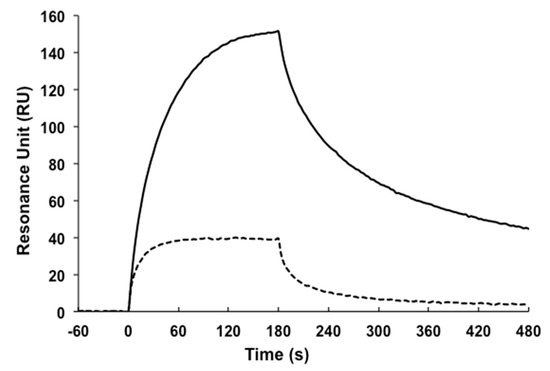 Figure 5. SPR analysis of the binding affinity of AGE73scFv. The binding affinity of AGE73scFv for the peptide containing GA-pyridine was measured at 25 °C (solid line) and 37 °C (dashed line).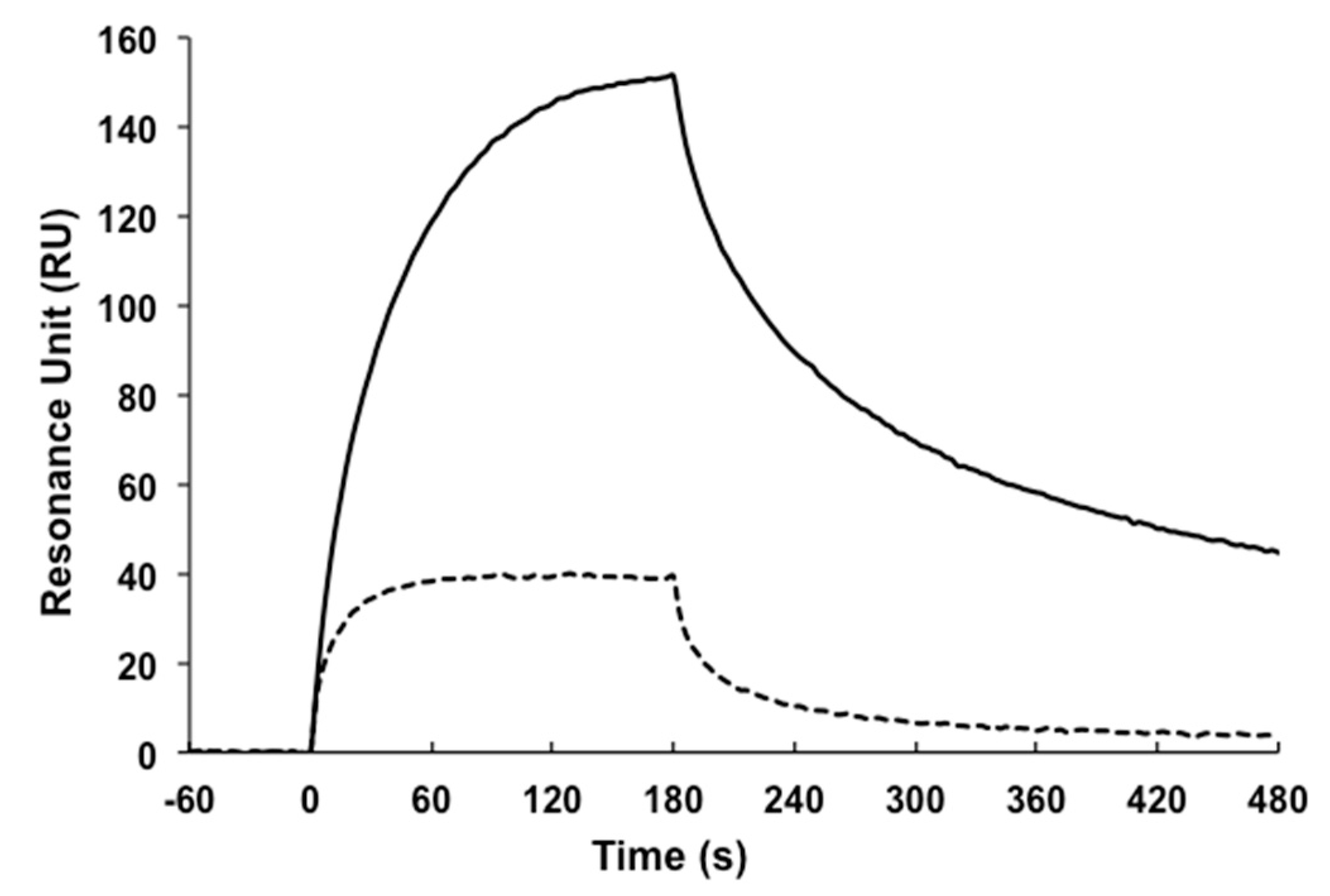 Figure 6.
SAXS analysis of mutant scFvs. (
A
) Experimental SAXS curves of AGE73scFv, 73MuL-V94A, and 73MuH19 are shown from top to bottom; (
B
) The Guinier region and linear regression (dotted line) for
R
g
evaluation. The plots represent AGE73scFv (white squares), 73MuL-V94A (black circles), and 73MuH19 (white circles), respectively.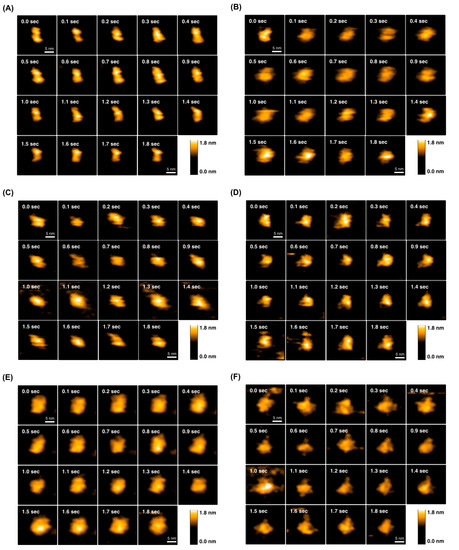 Figure 7. HS-AFM images of AGE73scFv, 73MuL-V94A, and 73MuH19. HS-AFM images of AGE73scFv, 73MuL-V94A, and 73MuH19 are shown in the absence (A,C,E) and presence (B,D,F) of CBZ-GA-pyridine, respectively.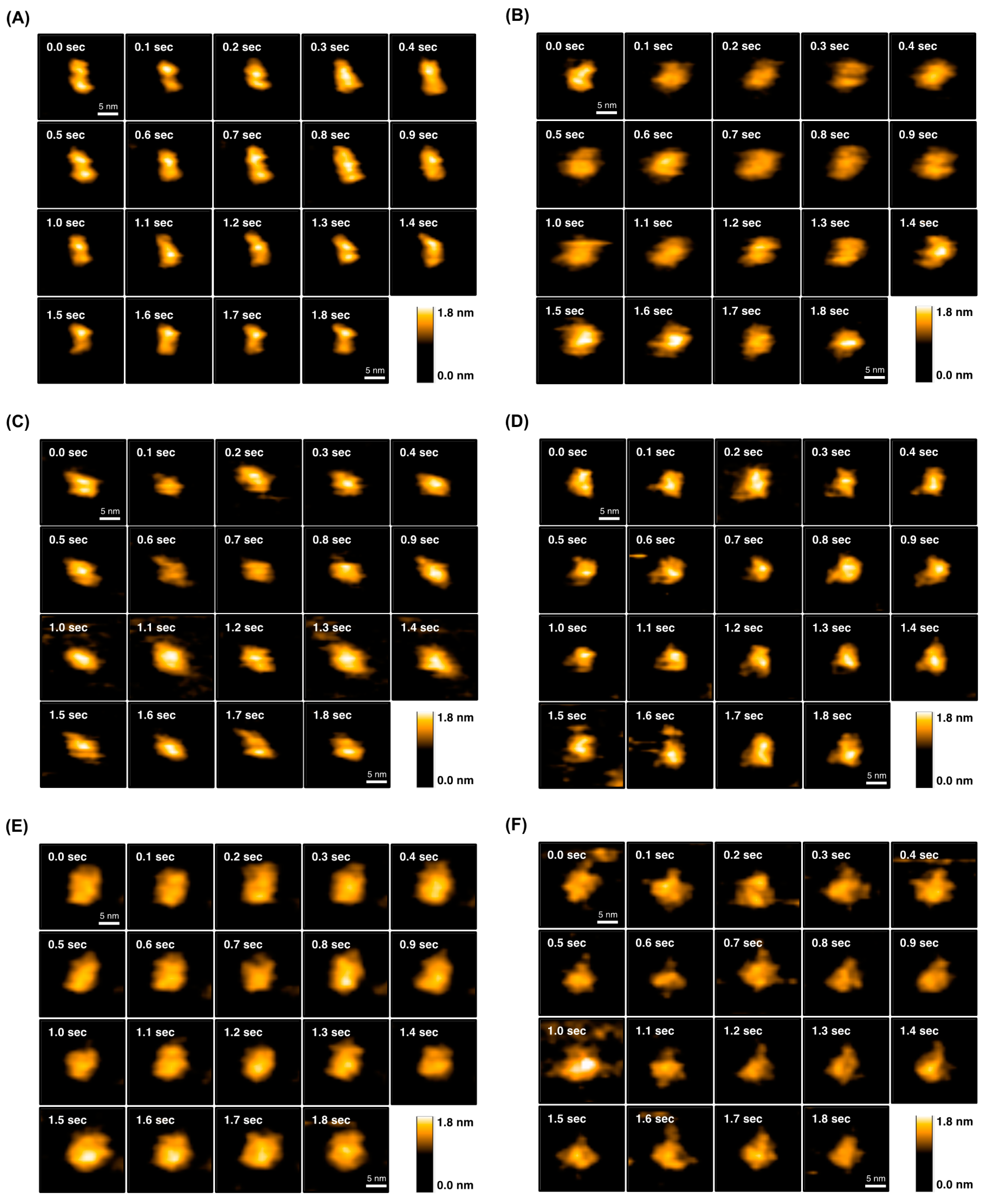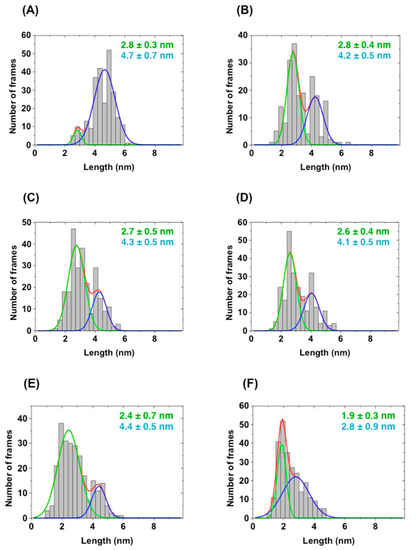 Figure 8. Histograms of the distances between the VH and VL domain. Histograms of the distances between the VH and VL domain were constructed from AFM images of AGE73scFv in the absence (A) and presence (B) of CBZ-GA-pyridine; 73MuL-V94A in the absence (C) and presence (D) of CBZ-GA-pyridine; and 73MuH19 in the absence (E) and presence (F) of CBZ-GA-pyridine. The distances between VH and VL domain were calculated by Origin software. The fitted distribution line for all scFv molecules (red), molecules with shorter distances (green), and molecules with longer distances (blue) are shown.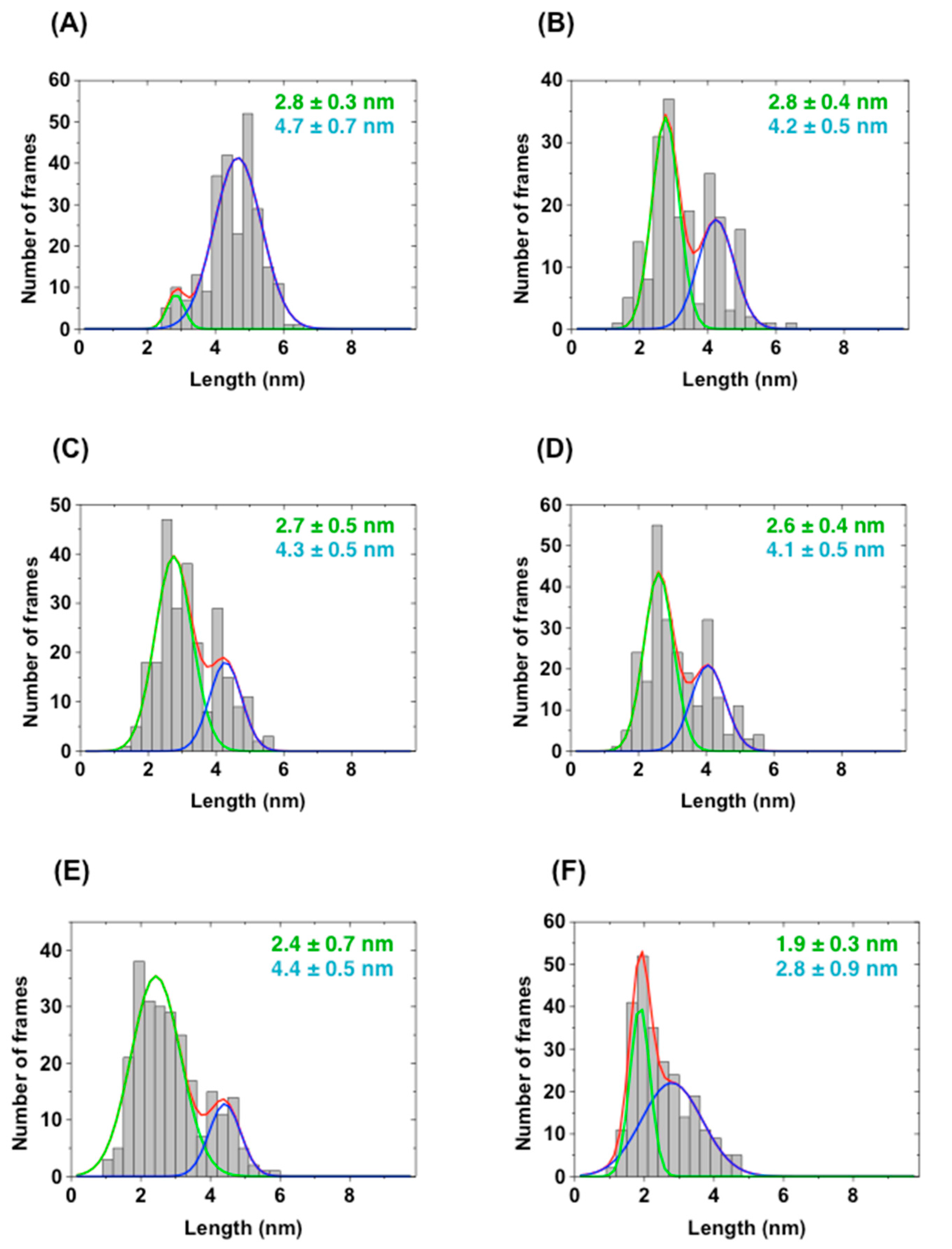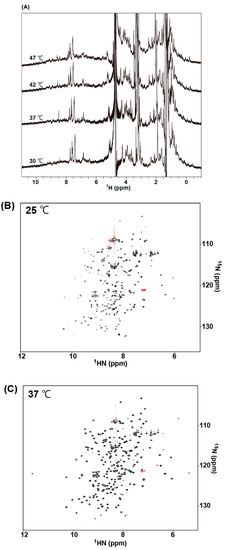 Figure 9. NMR spectra of 73MuH19. Proton 1D NMR spectra of 73MuH19 in the presence of CBZ-GA-pyridine at various temperatures ranging from 30 °C to 47 °C are shown in panel (A). 1H-15N HSQC spectra of 73MuH19 in the presence of CBZ-GA-pyridine at 25 °C and 37 °C are shown in panels (B) and (C), respectively.
Table 1. Characterization of scFv clones.
scFv Clones
1

K

D × 10−8 (M)
2

T

m (°C)
3

R

g (Å)
25 °C
37 °C
AGE73scFv
13.4 ± 0.5
68.4 ± 13.2
62.8 ± 0.02
25.1 ± 0.5
73MuL-V94A
5.3 ± 1.3
14.9 ± 2.7
62.7 ± 0.02
22.5 ± 0.6
73MuH19
4.7 ± 1.1
23.0 ± 5.3
65.0 ± 0.02
20.5 ± 0.8
1 Obtained by ITC measurements; 2 Obtained by DSC measurements; 3 Obtained by SAXS measurements.
© 2017 by the authors. Licensee MDPI, Basel, Switzerland. This article is an open access article distributed under the terms and conditions of the Creative Commons Attribution (CC BY) license (http://creativecommons.org/licenses/by/4.0/).