Open Access This article is
freely available
re-usable
Article
On the Uniqueness Theorem for Pseudo-Additive Entropies
1
Faculty of Nuclear Sciences and Physical Engineering, Czech Technical University in Prague, Břehová 7, Prague 115 19, Czech Republic
2
Section for Science of Complex Systems, CeMSIIS, Medical University of Vienna, Spitalgasse 23, Vienna 1090, Austria
3
Complexity Science Hub Vienna, Josefstädterstrasse 39, Vienna 1090, Austria
†
These authors contributed equally to this work.

Received: 19 September 2017 / Accepted: 10 November 2017 / Published: 12 November 2017
Abstract
:
The aim of this paper is to show that the Tsallis-type (
q
-additive) entropic chain rule allows for a wider class of entropic functionals than previously thought. In particular, we point out that the ensuing entropy solutions (e.g., Tsallis entropy) can be determined uniquely only when one fixes the prescription for handling conditional entropies. By using the concept of Kolmogorov–Nagumo quasi-linear means, we prove this with the help of Darótzy's mapping theorem. Our point is further illustrated with a number of explicit examples. Other salient issues, such as connections of conditional entropies with the de Finetti–Kolmogorov theorem for escort distributions and with Landsberg's classification of non-extensive thermodynamic systems are also briefly discussed.
Keywords:
pseudo-additive entropy; entropic chain rule; conditional entropy; Darótzy's mapping
Acknowledgments
Both P.J.and J.K. were supported by the Czech Science Foundation Grant No. 17-33812L. J.K. was also supported by the Austrian Science Fund, Grant No. I 3073-N32.
Author Contributions
Both P.J. and J.K. participated equally on theoretical calculations and on the writing of the manuscript.
Conflicts of Interest
The authors declare no conflict of interest.
Abbreviations
The following abbreviation is used in this manuscript: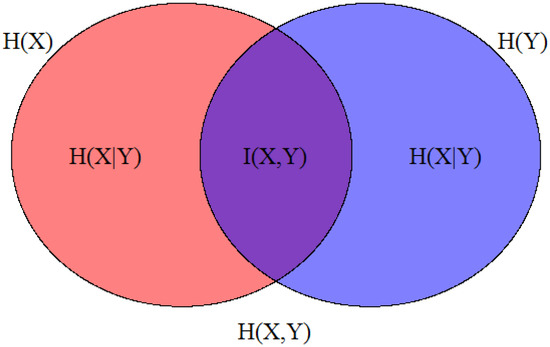 Figure 1. Entropy Venn diagram for two random events. The symbol denotes the mutual information, i.e., .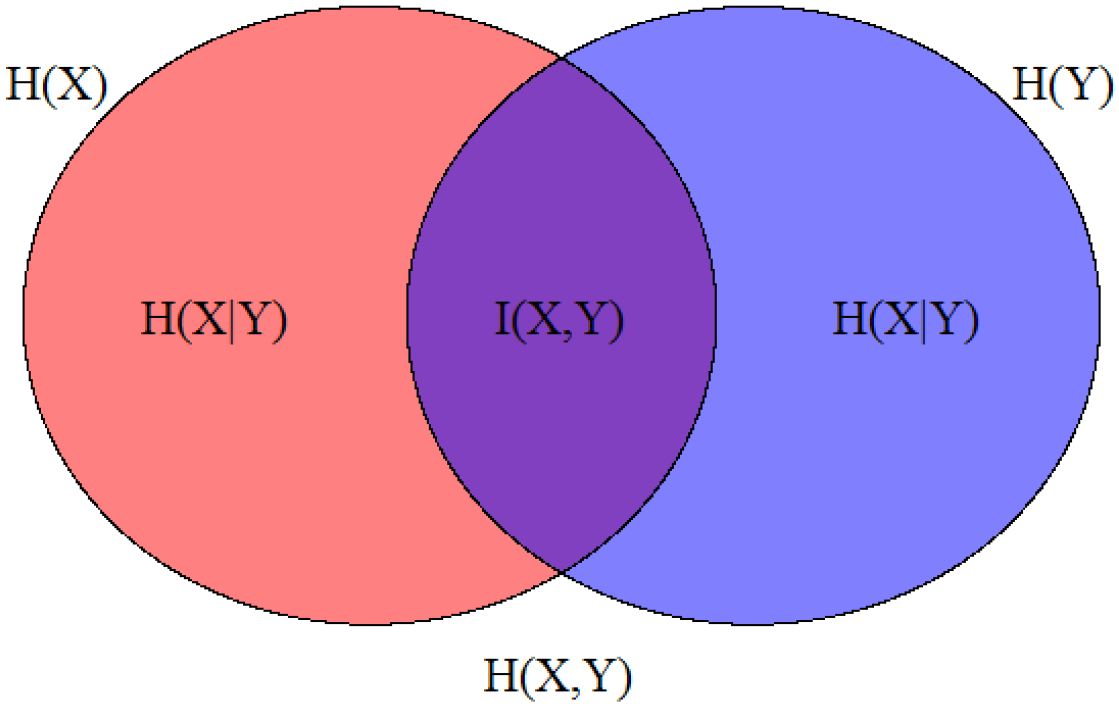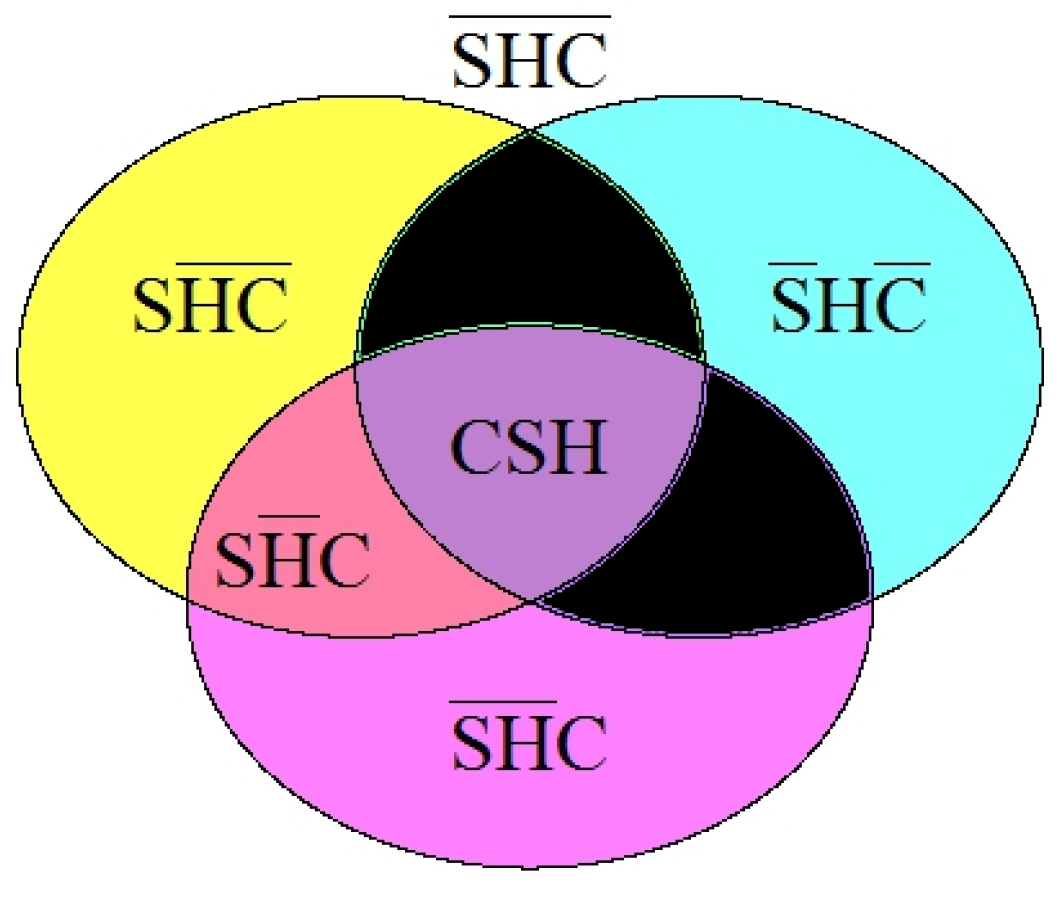 © 2017 by the authors. Licensee MDPI, Basel, Switzerland. This article is an open access article distributed under the terms and conditions of the Creative Commons Attribution (CC BY) license (http://creativecommons.org/licenses/by/4.0/).