Open Access This article is
freely available
re-usable
Article
An Exact Efficiency Formula for Holographic Heat Engines
Department of Physics and Astronomy, University of Southern California, Los Angeles, CA 90089-0484, USA
Academic Editor: David Kubiznak
Received: 10 February 2016 / Accepted: 28 March 2016 / Published: 31 March 2016
Abstract
: Further consideration is given to the efficiency of a class of black hole heat engines that perform mechanical work via the terms present in the First Law of extended gravitational thermodynamics. It is noted that, when the engine cycle is a rectangle with sides parallel to the axes, the efficiency can be written simply in terms of the mass of the black hole evaluated at the corners. Since an arbitrary cycle can be approximated to any desired accuracy by a tiling of rectangles, a general geometrical algorithm for computing the efficiency of such a cycle follows. A simple generalization of the algorithm renders it applicable to broader classes of heat engine, even beyond the black hole context.
Keywords:
black holes; thermodynamics; heat engines
Acknowledgments
Clifford V. Johnson would like to thank the US Department of Energy for support under grant DE-FG03-84ER-40168, and Amelia for her support and patience.
Conflicts of Interest
The author declares no conflict of interest.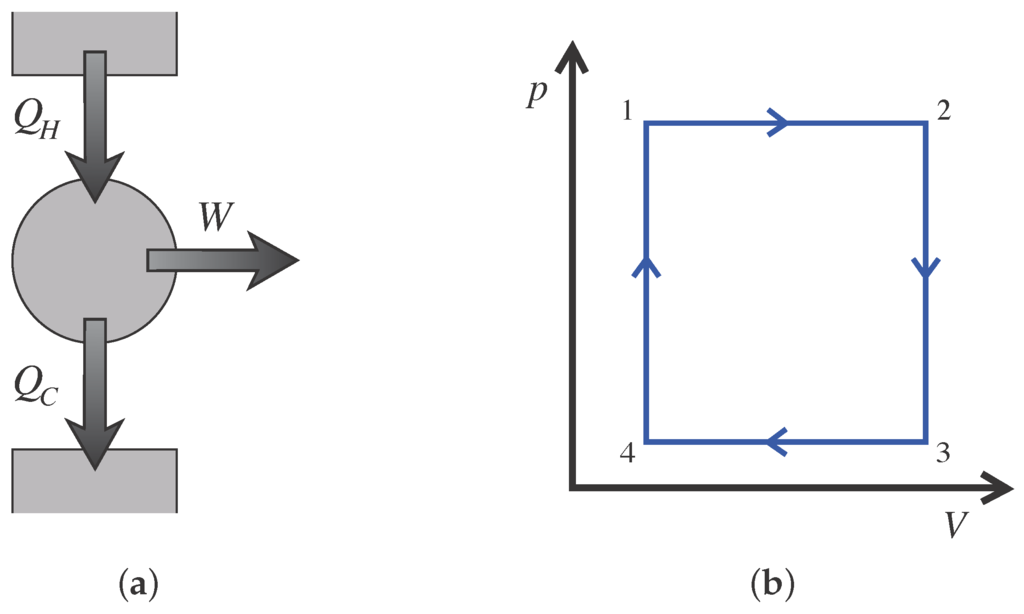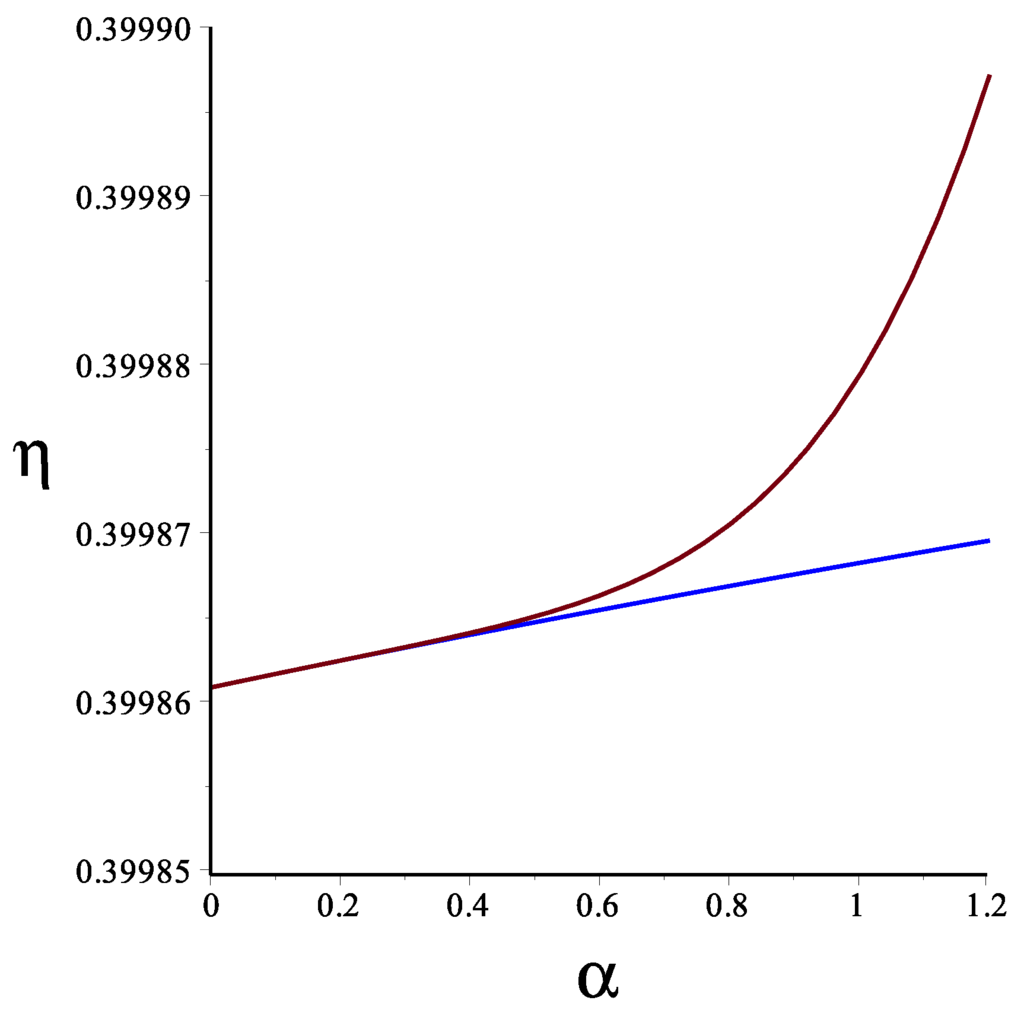 Figure 2.
Comparison of the high temperature result for the efficiency (upper curve), at fixed working temperatures, to the exact result (lower curve), as the Gauss–Bonnet parameter
α
is increased. Here we chose parameters and .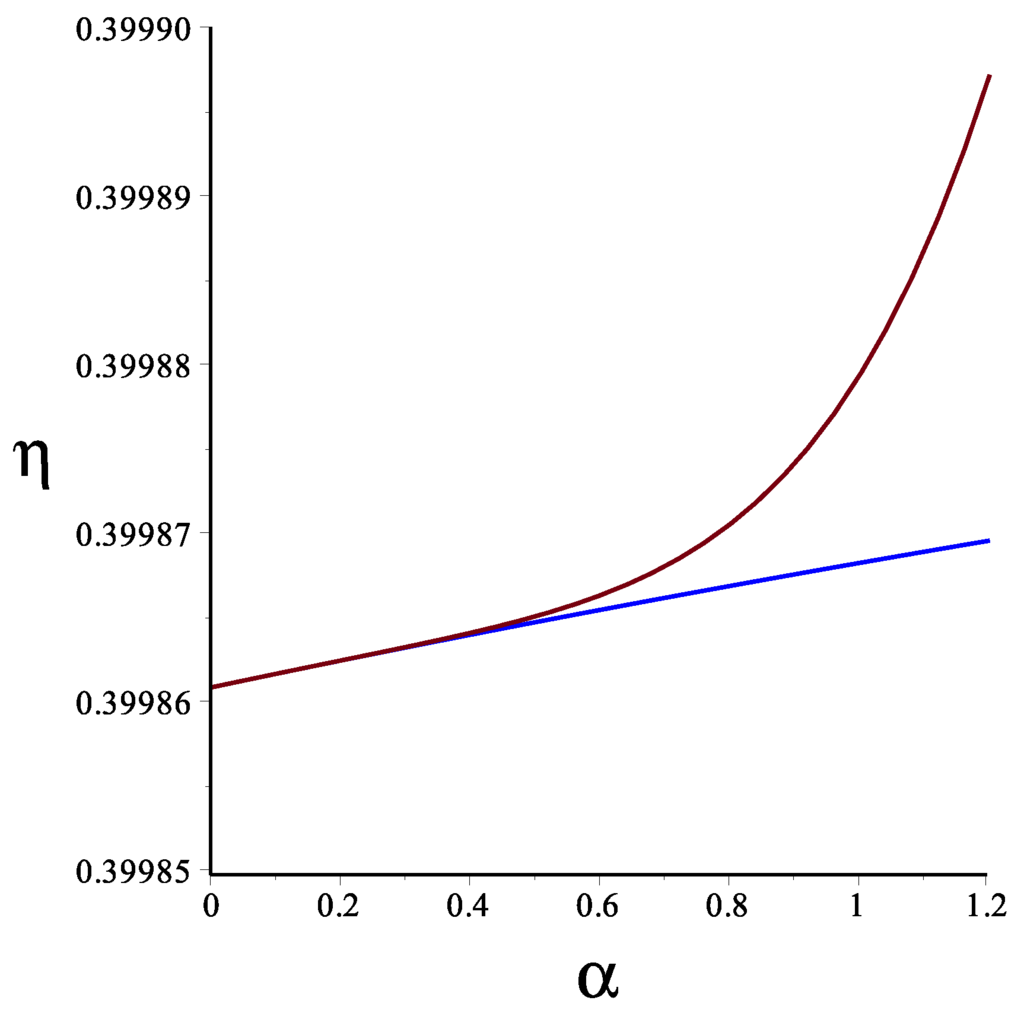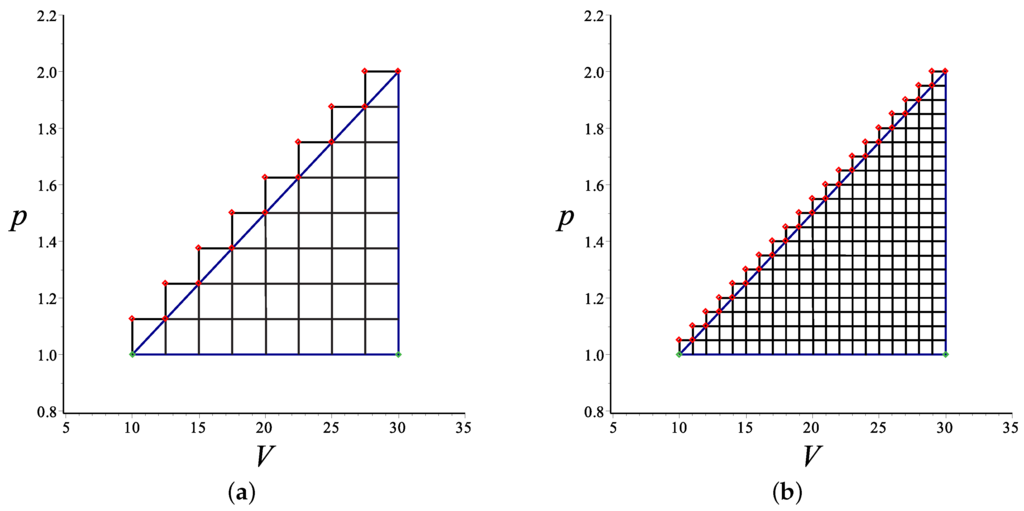 Figure 4. (a) The discretized triangle with ; (b) The discretized triangle with . The red dots mark the (upper) horizontal segments along which is computed, and the green dots mark the (lower) horizontal segment along which is computed. See text for discussion.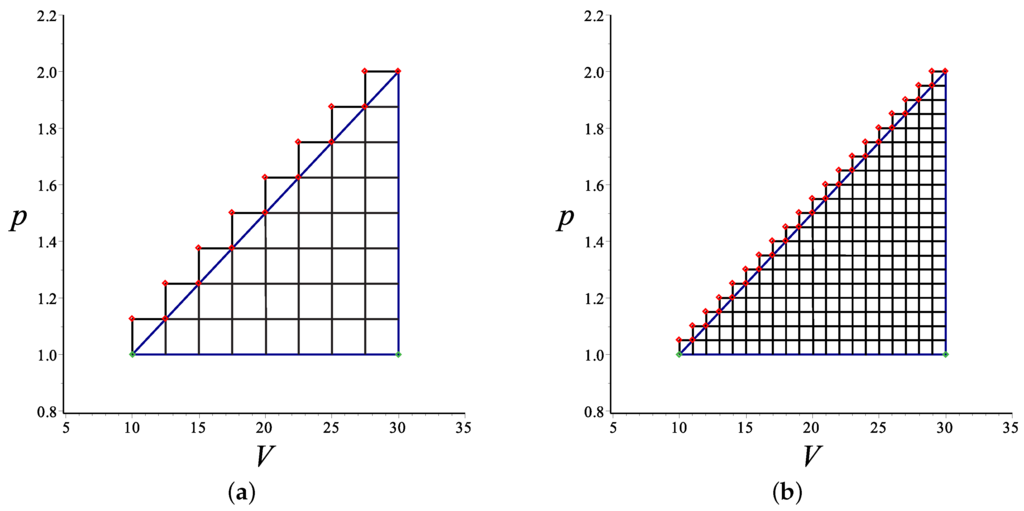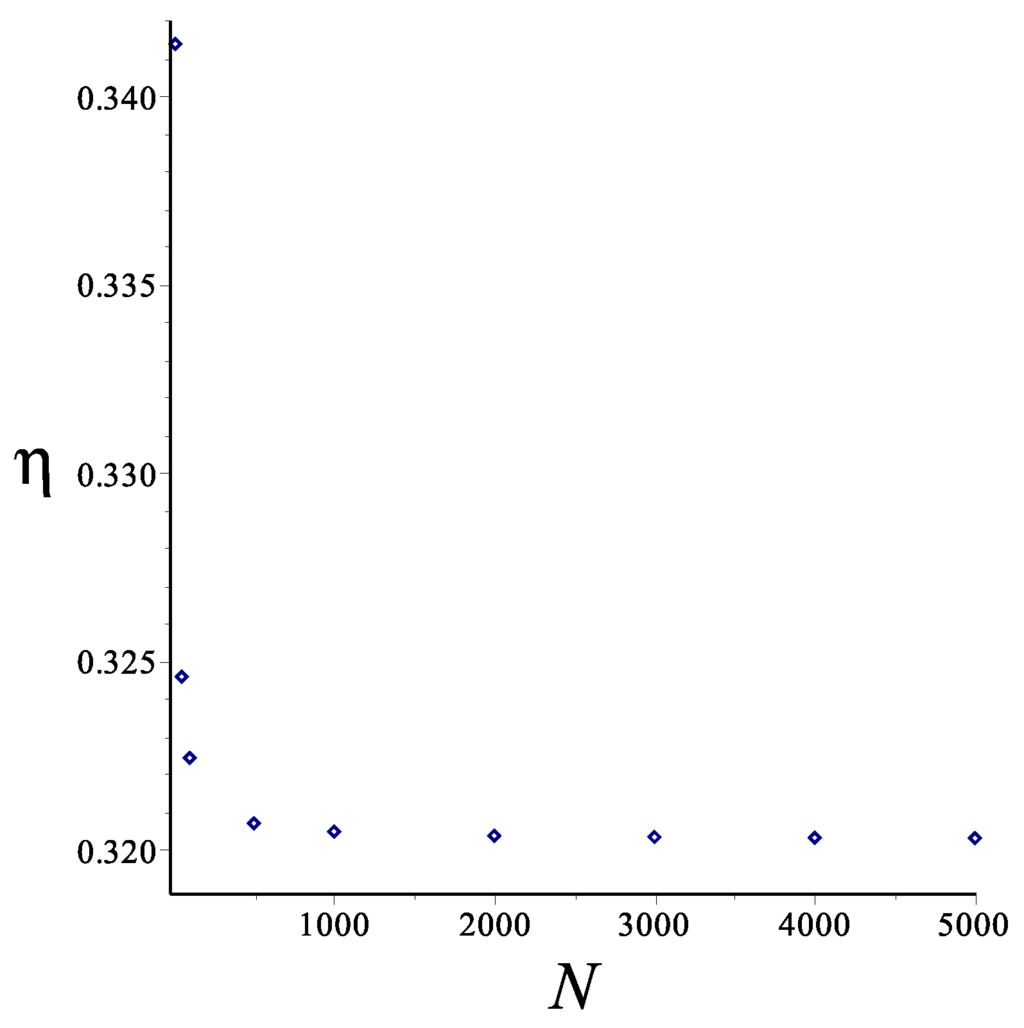 Figure 5.
The convergence to the efficiency as the discretizations of the triangle become more accurate as
N
increases. See text for discussion, and
Figure 4
. Successive values include 0.34136, 0.32243, 0.32070, and 0.32030 for and 5000 respectively.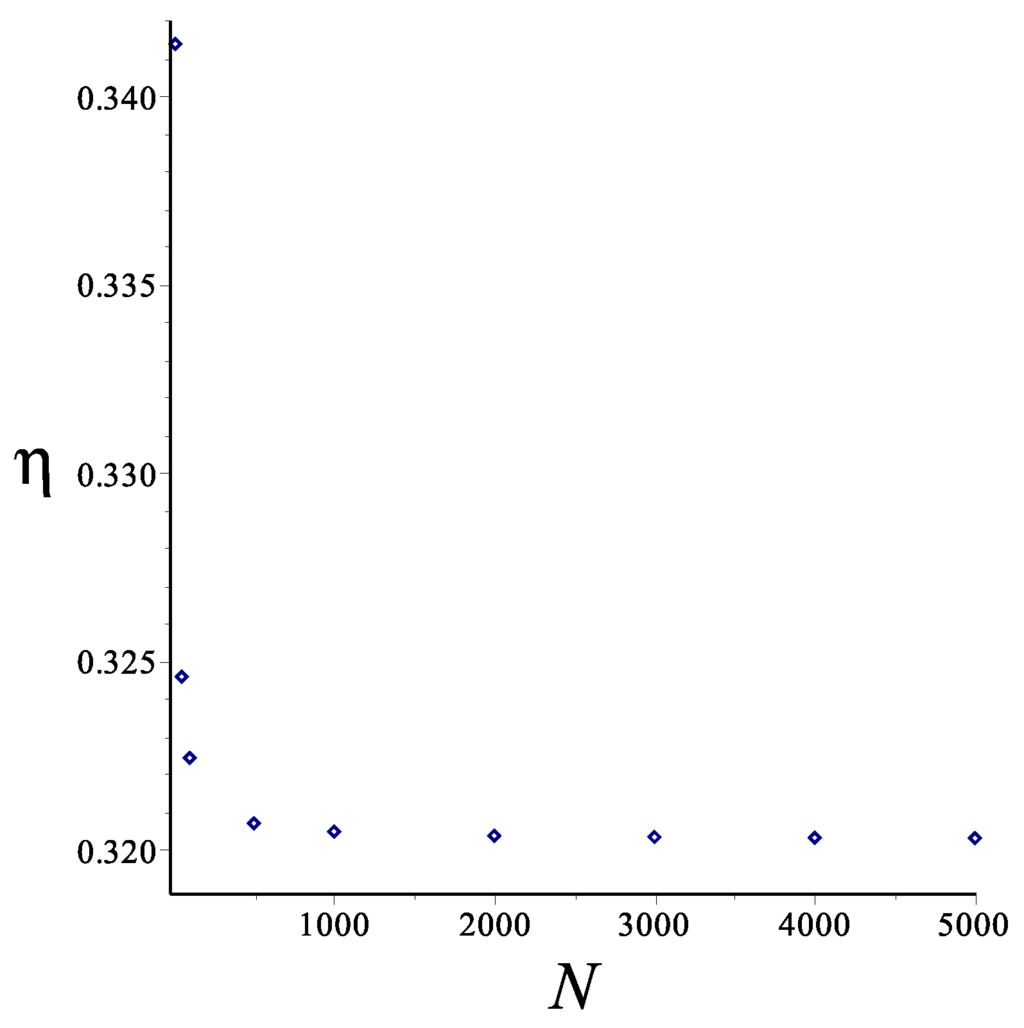 © 2016 by the author; licensee MDPI, Basel, Switzerland. This article is an open access article distributed under the terms and conditions of the Creative Commons Attribution (CC-BY) license (http://creativecommons.org/licenses/by/4.0/).