Journal Browser
►

▼

Journal Browser
Conferences
Upcoming MDPI Conferences (0)
No conferences found for the selection.
Fire announces selected third-party conferences. In case you would like to announce your own event on the Fire website, please fill out the following form to apply for the announcement of a conference or other academic event (seminar, workshop).
Upcoming Partner Conferences (2)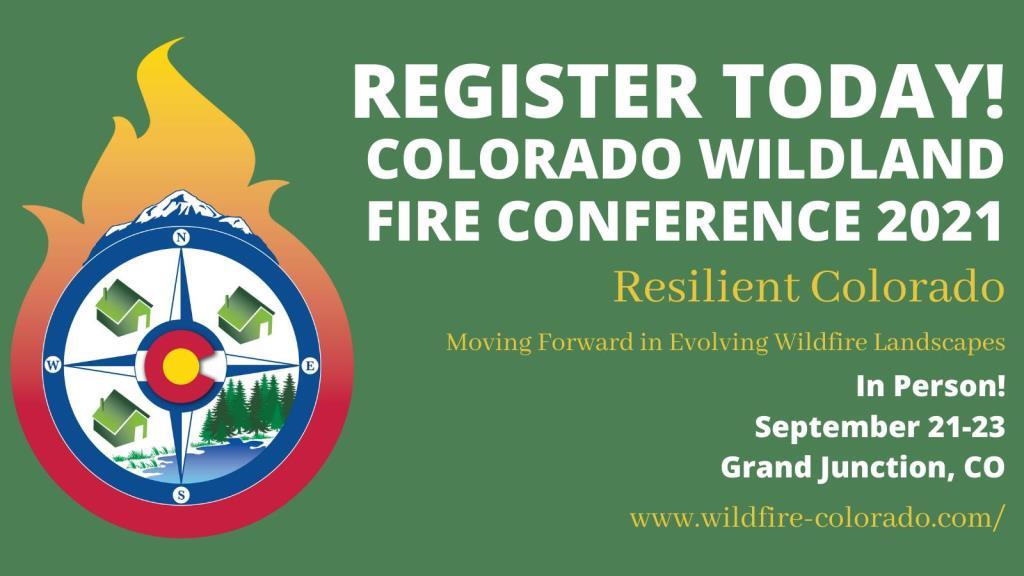 22–23 September 2021
The 2021 Colorado Wildland Fire Conference
Grand Junction, CO, USA
We invite you to sponsor, exhibit, and participate in the 2021 Colorado Wildland Fire Conference, a Colorado tradition since 1996. The theme of this September's conference is Resilient Colorado: Moving Forward in Evolving Wildfire Landscapes.
The main two-day event will focus on carrying forward the lessons and innovations from Colorado's most extensive wildfire season in our collective efforts to live more safely with wildland fires. Presentations will include skills- building in practice, science, and policy topics including lessons learned from 2020 wildfires, leading local Fire Adapted Community programs, post-fire recovery, watershed wildfire protection planning, implementing prescribed fire, and building safer from the start.
The 2021 conference will be located at The DoubleTree by Hilton in Grand Junction, Colorado, on 22–23 September 2021.

31 October–3 November 2021
The 2nd International Symposium on Lithium Battery Fire Safety
Hefei, China
Dear colleague,
Thanks for your attention and support to the 2nd International Symposium on Lithium Battery Fire Safety (2nd ISLBFS). In view of the successful control of COVID-19 in China, Our Symposium will be held in 31 Oct.---3 Nov., 2021 in Hefei, China. And the virtual meeting is recommended for you, the way of participation will be published later. Please focus on us timely.
Organizing Committee of the 2nd International Symposium on Lithium Battery Fire Safety 11, Sep., 2021