Spark Plasma Sintered Zirconia Ceramic Composites with Graphene-Based Nanostructures
1
Departamento de Física de la Materia Condensada, ICMS, CSIC-Universidad de Sevilla, Avda Reina Mercedes s/n, 41012 Sevilla, Spain
2
Instituto de Ciencia de Materiales de Sevilla, ICMS, CSIC-Universidad de Sevilla, Avda. Américo Vespucio 49. 41092 Sevilla, Spain
*
Author to whom correspondence should be addressed.
Received: 27 June 2018 / Revised: 12 August 2018 / Accepted: 15 August 2018 / Published: 22 August 2018
The addition of graphene-based nanostructures (GBNs) can improve the inherent fragility of ceramics and provide them with improved electrical and thermal conductivities. However, both the starting material (ceramic matrix and GBNs) and the processing/sintering approach are crucial for the final composite microstructure and properties. This work focuses on the influence of the content and dimensions of the GBN filler (10 and 20 vol%; 3 and ~150 layers), the powder-processing conditions (dry versus wet), and the homogenization method (ultrasound sonication versus high-energy planetary ball milling) on GBN/tetragonal zirconia (3YTZP) composites. The microstructure and electrical properties of the spark plasma sintered (SPS) composites were quantified and analyzed. The highest microstructural homogeneity with an isotropic microstructure was achieved by composites prepared with thicker GBNs milled in dry conditions. A high content (20 vol%) of few-layered graphene as a filler maximizes the electrical conductivity of the composites, although it hinders their densification.
View Full-Text
►

▼

Show Figures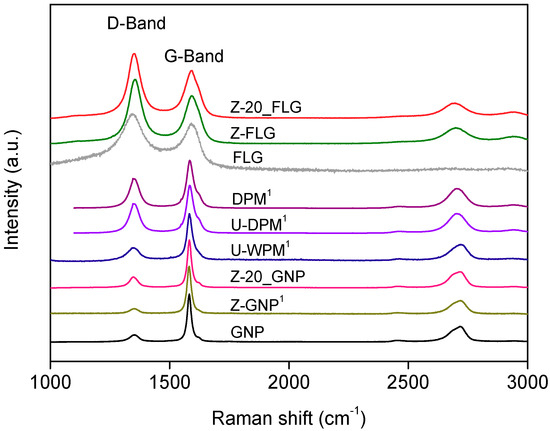 Figure 1
This is an open access article distributed under the
Creative Commons Attribution License
which permits unrestricted use, distribution, and reproduction in any medium, provided the original work is properly cited

MDPI and ACS Style
Gallardo-López, Á.; López-Pernía, C.; Muñoz-Ferreiro, C.; González-Orellana, C.; Morales-Rodríguez, A.; Poyato, R. Spark Plasma Sintered Zirconia Ceramic Composites with Graphene-Based Nanostructures. Ceramics 2018, 1, 153-164.
Show more citation formats
Show less citations formats