Open Access This article is
freely available
re-usable
Review
Coupling TOR to the Cell Cycle by the Greatwall–Endosulfine–PP2A-B55 Pathway
1
Institute of Functional Biology and Genomics (IBFG), CSIC/University of Salamanca, 37007 Salamanca, Spain
2
Institute of Biomedical Research of Salamanca (IBSAL), University Hospital of Salamanca, 37007 Salamanca, Spain
*
Authors to whom correspondence should be addressed.
Academic Editors: Kazuhiro Shiozaki and Ted Powers
Received: 26 June 2017 / Accepted: 2 August 2017 / Published: 4 August 2017
Abstract
:
Cell growth and division are two processes tightly coupled in proliferating cells. While Target of Rapamycin (TOR) is the master regulator of growth, the cell cycle is dictated by the activity of the cyclin-dependent kinases (CDKs). A long-standing question in cell biology is how these processes may be connected. Recent work has highlighted that regulating the phosphatases that revert CDK phosphorylations is as important as regulating the CDKs for cell cycle progression. At mitosis, maintaining a low level of protein phosphatase 2A (PP2A)-B55 activity is essential for CDK substrates to achieve the correct level of phosphorylation. The conserved Greatwall–Endosulfine pathway has been shown to be required for PP2A-B55 inhibition at mitosis in yeasts and multicellular organisms. Interestingly, in yeasts, the Greatwall–Endosulfine pathway is negatively regulated by TOR Complex 1 (TORC1). Moreover, Greatwall–Endosulfine activation upon TORC1 inhibition has been shown to regulate the progression of the cell cycle at different points: the G1 phase in budding yeast, the G2/M transition and the differentiation response in fission yeast, and the entry into quiescence in both budding and fission yeasts. In this review, we discuss the recent findings on how the Greatwall–Endosulfine pathway may provide a connection between cell growth and the cell cycle machinery.
Keywords:
cell growth; cell cycle; TOR; Greatwall; Endosulfine; PP2A-B55
Acknowledgments
This work was supported by grants from the Spanish Ministry of Economy and Competitiveness MINECO (BFU2014-55439) and Junta de Castilla y León (CSI084U16).
Conflicts of Interest
The authors declare no conflict of interest.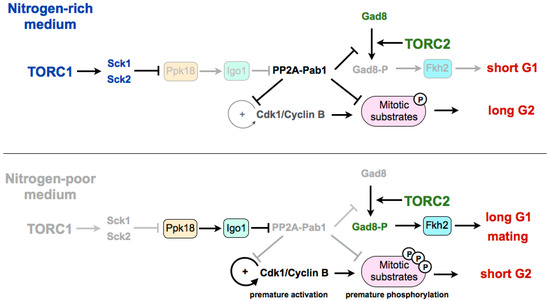 Figure 1. Current model of the nutritional regulation of the cell cycle by the TORC1–Greatwall–Endosulfine–PP2A-B55 pathway. In nitrogen-poor media, PP2A-Pab1 is inactivated by the Ppk18–Igo1 pathway. Inactivation of PP2A-Pab1: (1) prevents the dephosphorylation of Cdk1–cyclin B target proteins, including Cdc25 and Wee1 (autocatalytic loop) leading to premature entry into mitosis; (2) prevents the dephosphorylation and inactivation of Gad8, leading to the extension of the G1 phase and sexual differentiation. TORC1: Tor complex 1. Sck1 and Sck2: S6 kinases. Ppk18: Greatwall. Igo1: Endosulfine. PP2A-Pab1: PP2A-B55. Gad8: Akt. Fkh2: Transcription factor forkhead 2.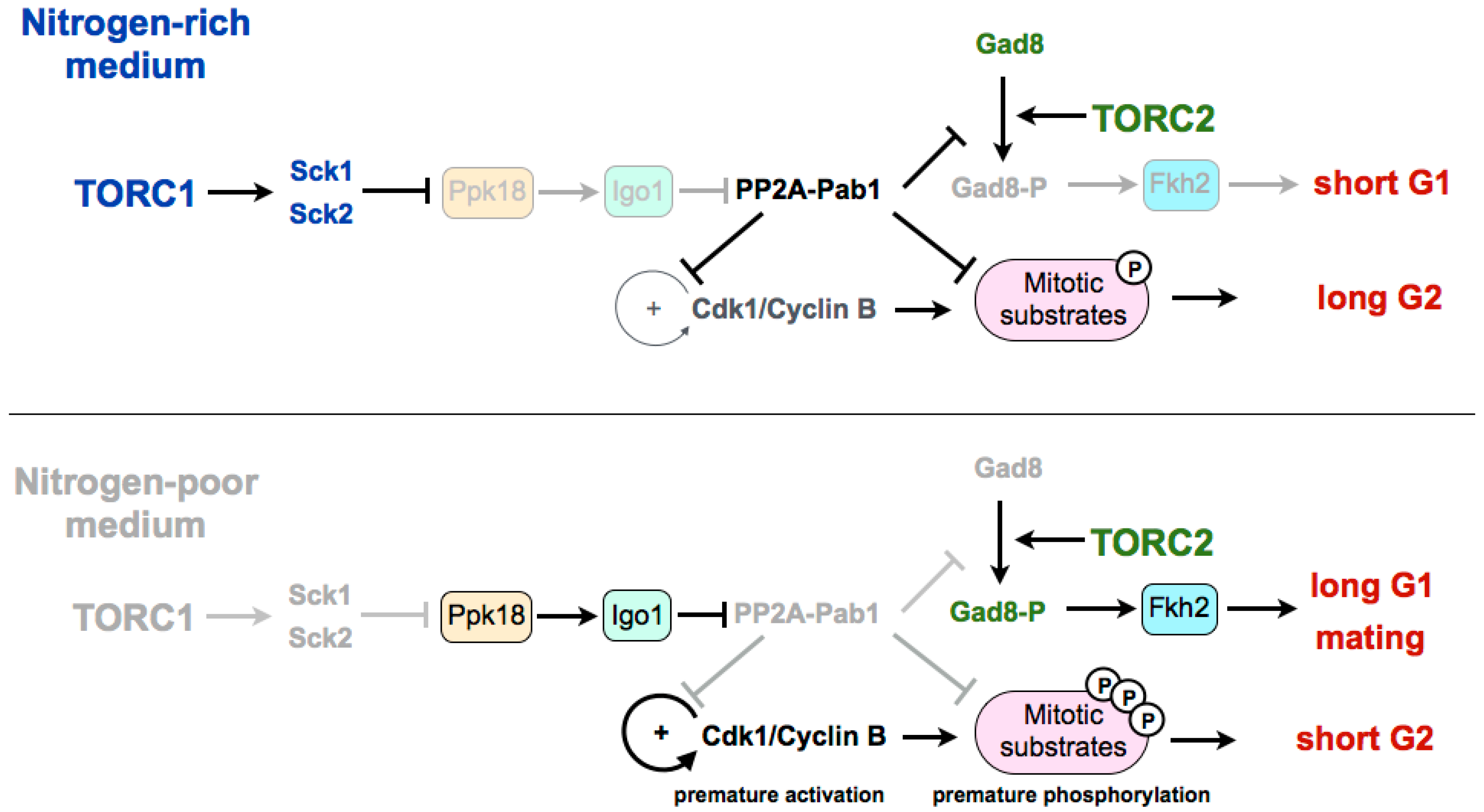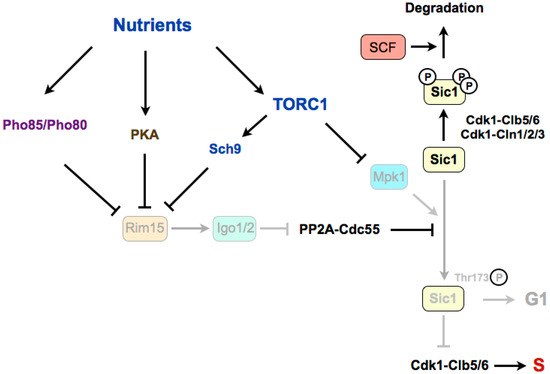 Figure 2. The Greatwall–Endosulfine–PP2A-B55 pathway connects TORC1 with the stability of the Cdk1 inhibitor Sic1 in budding yeast. Sic1 stabilization in poor nutrients requires the phosphorylation of Sic1 promoted by the Mpk1 kinase and by the Rim15–Igo1/2-dependent inactivation of PP2A-Cdc55. S: S-phase. SCF: Skp1–Cul1–F-box protein.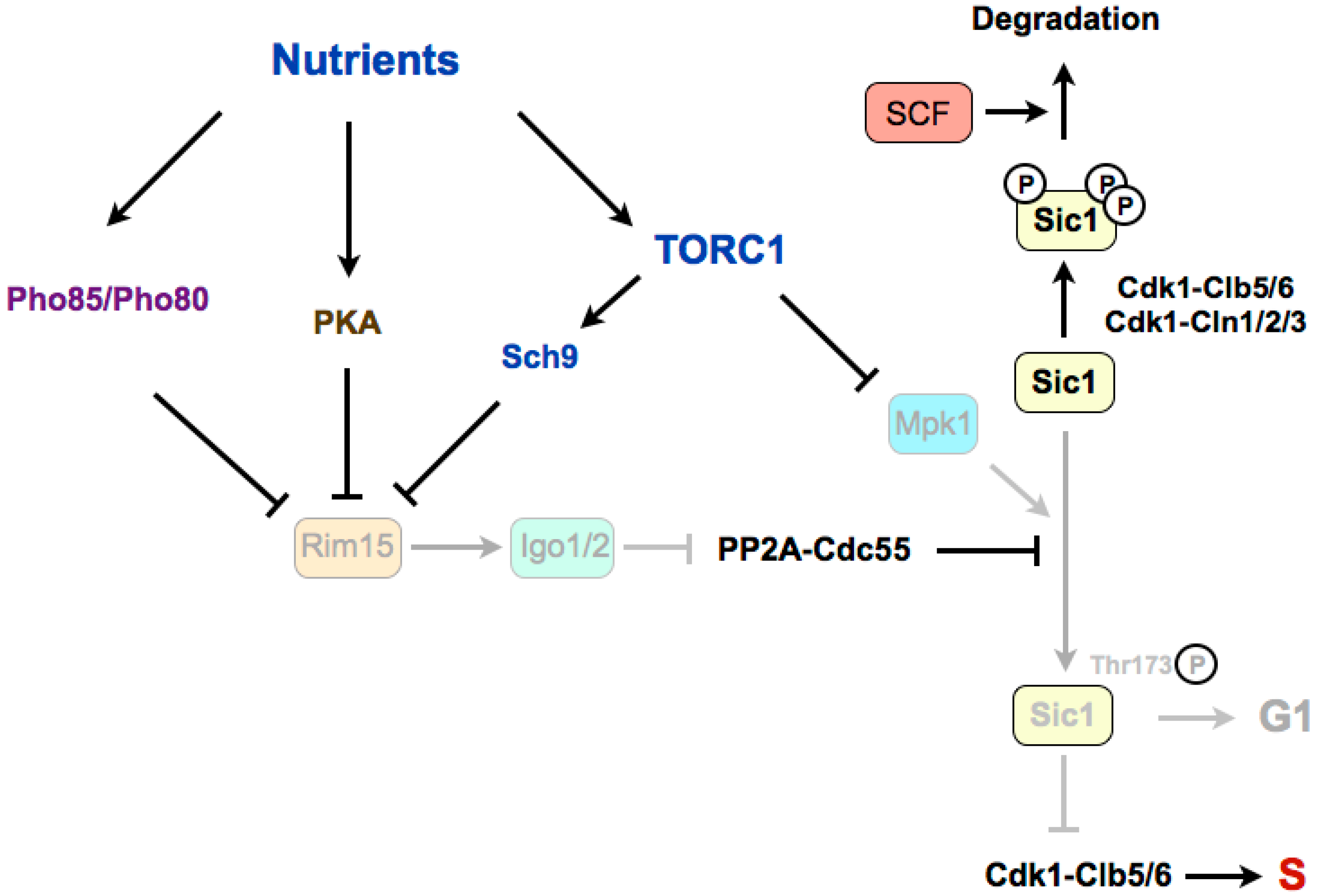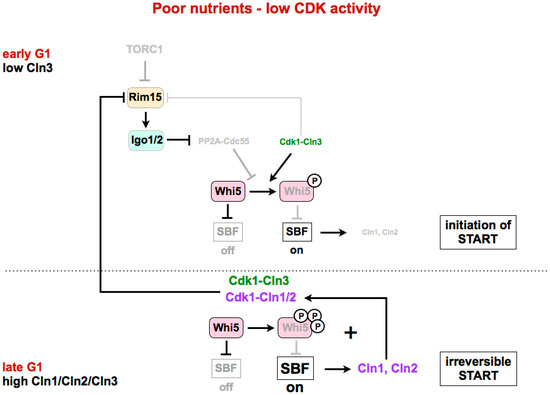 Figure 3. The Greatwall–Endosulfine–PP2A-B55 pathway connects TORC1 with the activity of the SBF repressor Whi5. In poor nutrients or in a medium with low CDK ctivity, activation of the Rim15–Igo1/2 pathway and subsequent inhibition of PP2A-B55 is required for the phosphorylation of Whi5 by Cdk1–Cln3 to initiate activation of SBF. Later in G1, expression of Cln1 and Cln2 by SBF, together with Cln3, leads to complete phosphorylation and inhibition of Whi5, and permits full activation of SBF. START: cell cycle transition in G1 where cells commit themselves to one round of cell division. SBF: SCB (Swi4/6 cell cycle box)-binding factor.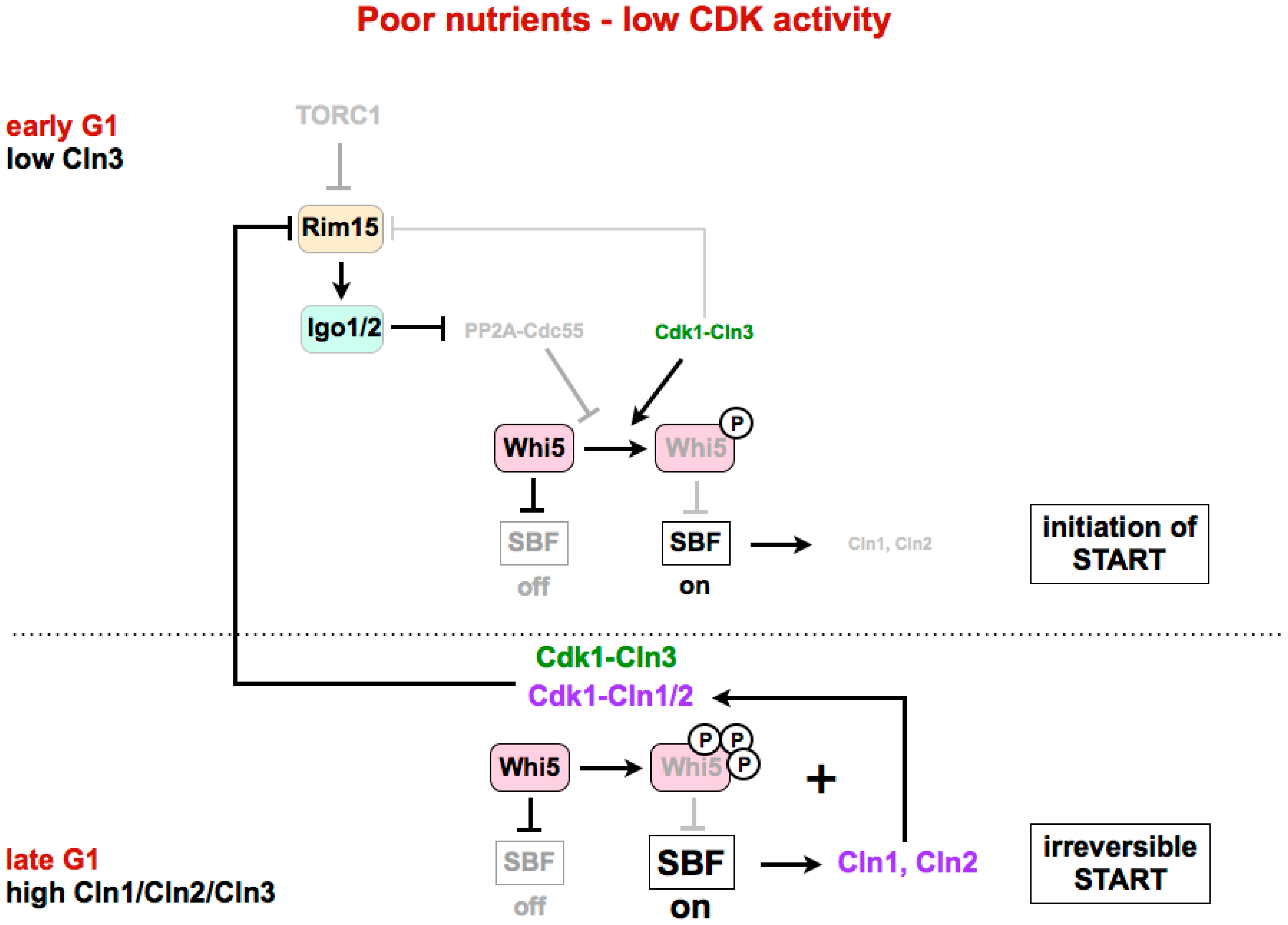 Table 1. Composition of the TOR Complex 1 (TORC1) and TOR Complex 2 (TORC2) in budding yeast, fission yeast and mammalian cells.
S. cerevisiae

S. pombe

Mammals
TORC1
Tor1 or Tor2
Tor2
mTOR
Kog1 (Raptor)
Mip1 (Raptor)
Raptor
—
—
Deptor
Lst8
Wat1
mLst8
TORC2
Tor2
Tor1
mTOR
Avo3 (Rictor)
Ste20 (Rictor)
Rictor
Avo1
Sin1
mSin1
Bit61
Bit61
Protor
—
—
Deptor
Lst8
Wat1
mLst8

© 2017 by the authors. Licensee MDPI, Basel, Switzerland. This article is an open access article distributed under the terms and conditions of the Creative Commons Attribution (CC BY) license (http://creativecommons.org/licenses/by/4.0/).