Electrochemical Synthesis of Nitro-Chitosan and Its Performance in Chromium Removal
1
Department of Materials Science and Engineering, Stony Brook University, 314, Old Engineering Building, Stony Brook, NY 11794, USA
2
Department of Geosciences, Stony Brook University, 255 Earth and Space Sciences Building, Stony Brook University, Stony Brook, NY 11794, USA
*
Author to whom correspondence should be addressed.
Received: 20 January 2013 / Revised: 10 July 2013 / Accepted: 12 July 2013 / Published: 19 July 2013
Abstract
A synthesized polymeric form of chitosan, electrochemically precipitated and photochemically modified, has been found to have significant value in removal of toxic chromate oxyanions from solution. Fourier Transform Infra-Red (FTIR), Raman and X-ray photoelectron spectroscopy (XPS) indicated that a significant percentage of the amine functional groups were oxidized to nitro groups as a result of reactions with hydroxyl ions formed in the electrochemical process with additional oxidation occurring as a result of exposure to ultra-violet light. The adsorption capacity of the modified chitosan for chromate was investigated in a batch system by taking into account effects of initial concentration, pH of the solution and contact time. Nitro-chitosan showed greater adsorption capacity towards Cr (VI) than other forms of chitosan, with a maximum adsorption of 173 mg/g. It was found that pH 3 is the optimum for adsorption, a Langmuir model is the best fit for the adsorption isotherm, and the kinetics of reaction followed a pseudo second order function. Overall, our results indicate that electrochemical modification of chitosan is an effective method to enhance the reactivity of chitosan towards metals.
View Full-Text
►

▼

Figures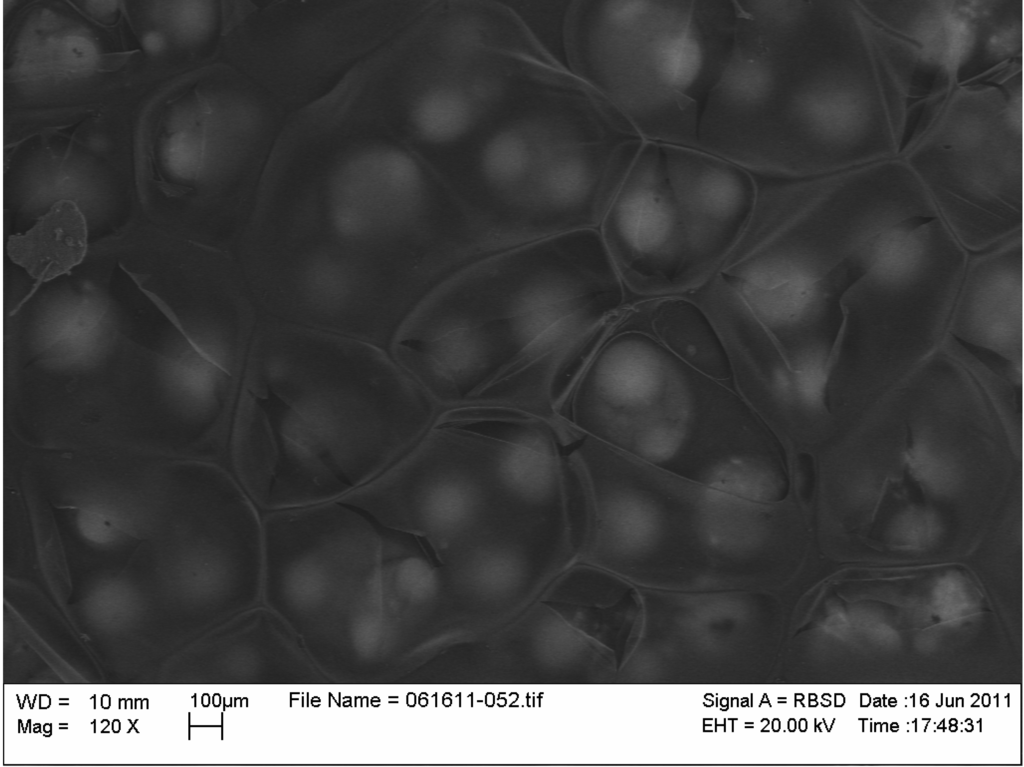 Figure 1

Share & Cite This Article
MDPI and ACS Style
Jha, P.K.; Halada, G.P.; McLennan, S.M. Electrochemical Synthesis of Nitro-Chitosan and Its Performance in Chromium Removal. Coatings 2013, 3, 140-152.
Related Articles
Comments
[Return to top]