Open Access This article is
freely available
re-usable
Article
Enhancing Computational Precision for Lattice Boltzmann Schemes in Porous Media Flows
1
Qatar Carbonates and Carbon Storage Research Centre (QCCSRC), Department of Chemical Engineering, South Kensington Campus, Imperial College London, London SW7 2AZ, UK
2
Department of Chemistry, University of Cambridge, Lensfield Road, Cambridge CB2 1EW, UK
*
Author to whom correspondence should be addressed.
Academic Editors: Qinjun Kang and Li Chen
Received: 1 December 2015 / Accepted: 9 February 2016 / Published: 17 February 2016
Abstract
:
We reassess a method for increasing the computational accuracy of lattice Boltzmann schemes by a simple transformation of the distribution function originally proposed by Skordos which was found to give a marginal increase in accuracy in the original paper. We restate the method and give further important implementation considerations which were missed in the original work and show that this method can in fact enhance the precision of velocity field calculations by orders of magnitude and does not lose accuracy when velocities are small, unlike the usual LB approach. The analysis is framed within the multiple-relaxation-time method for porous media flows, however the approach extends directly to other lattice Boltzmann schemes. First, we compute the flow between parallel plates and compare the error from the analytical profile for the traditional approach and the transformed scheme using single (4-byte) and double (8-byte) precision. Then we compute the flow inside a complex-structured porous medium and show that the traditional approach using single precision leads to large, systematic errors compared to double precision, whereas the transformed approach avoids this issue whilst maintaining all the computational efficiency benefits of using single precision.
Keywords:
lattice Boltzmann; porous media; precision
Acknowledgments
We gratefully acknowledge funding from the Qatar Carbonates and Carbon Storage Research Centre (QCCSRC), provided jointly by Qatar Petroleum, Shell, and Qatar Science and Technology Park. We would also like to thank three anonymous reviewers for their helpful comments and suggestions.
Author Contributions
Farrel Gray conceived and carried out the study, and prepared the text and images for the paper. Edo Boek gave critical review and made minor revisions to the text.
Conflicts of Interest
The authors declare no conflict of interest.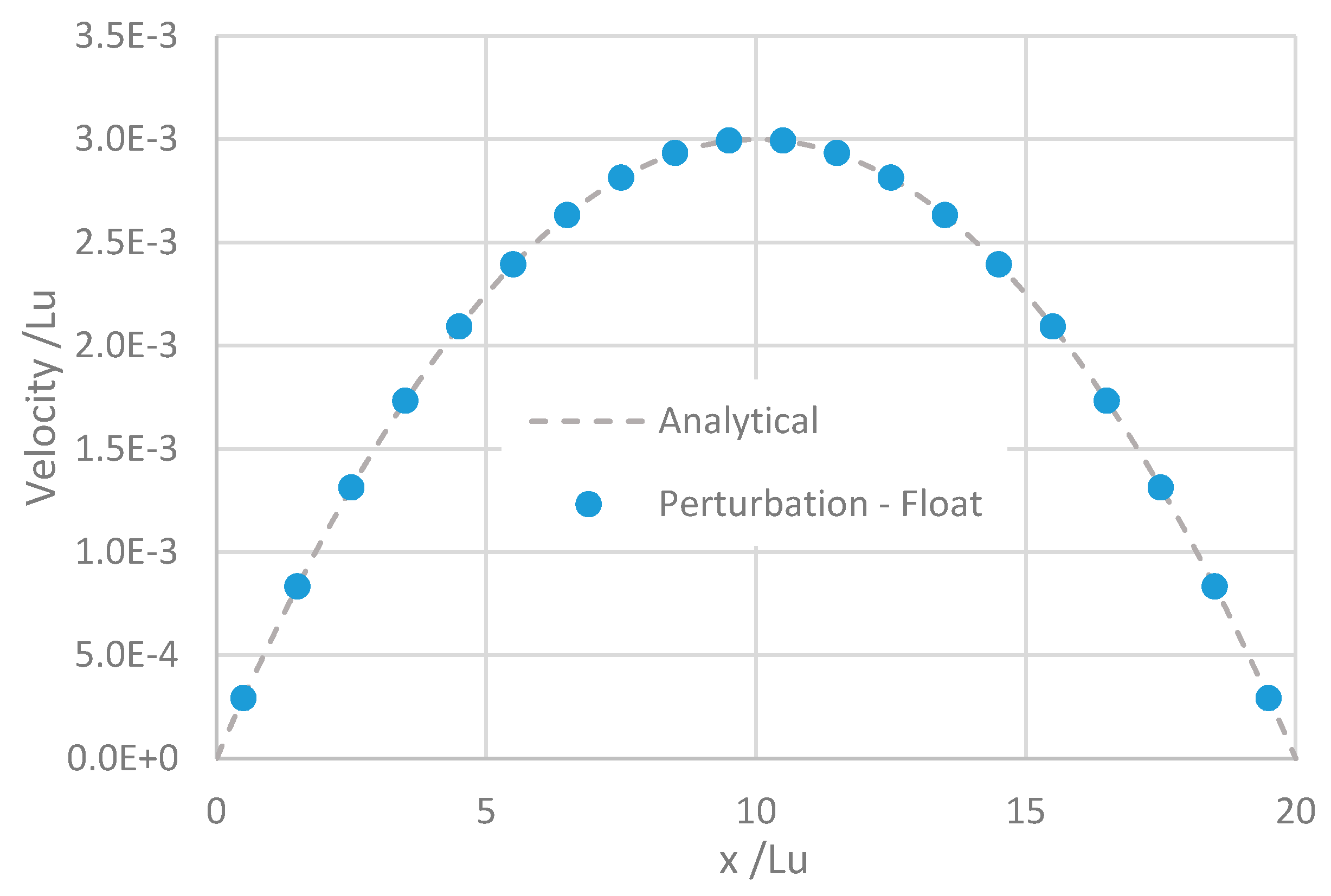 Figure 3. The relative error of the flow between plates for different calculation schemes and precisions for a body-force of 10–6.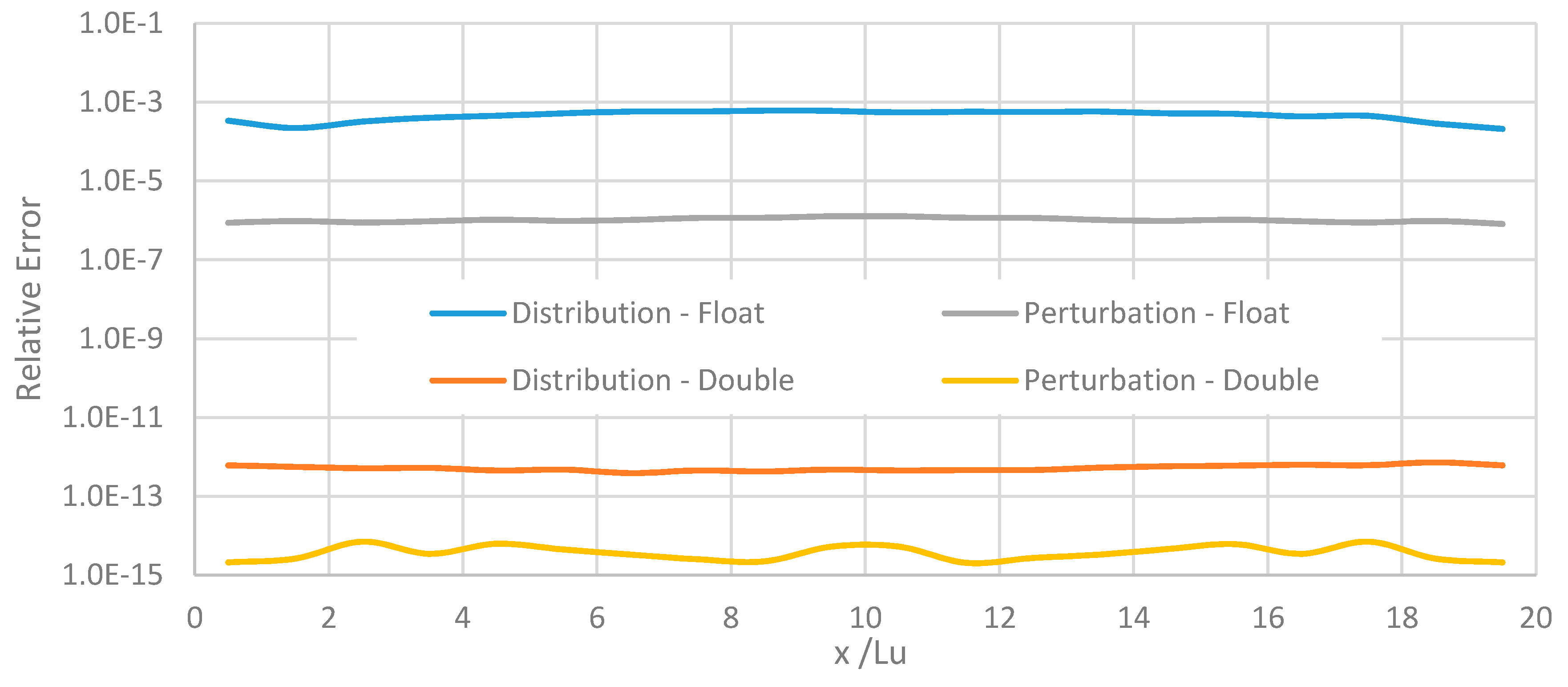 Figure 4. The average relative error of the flow profile between plates for different calculation schemes against mean flow velocity.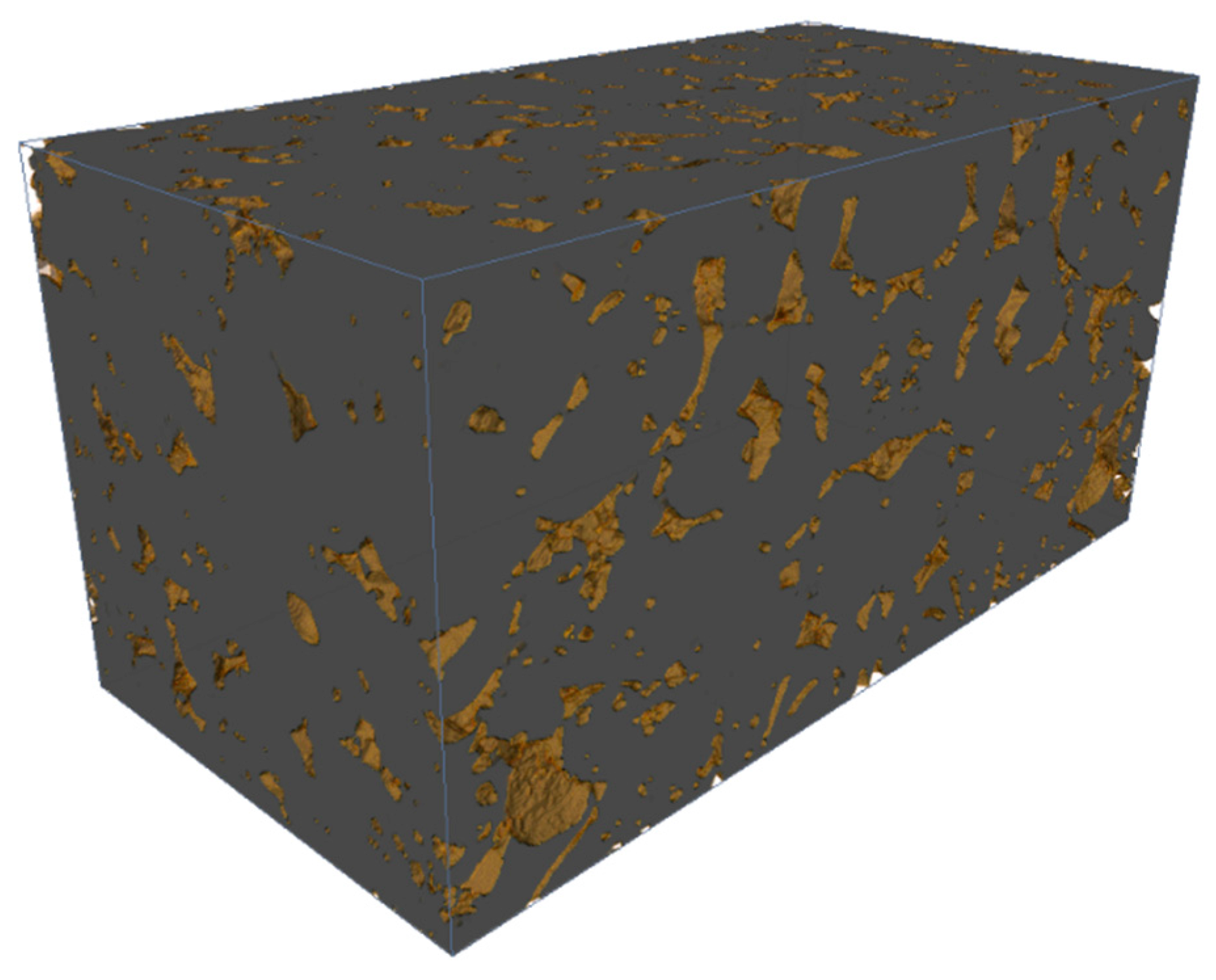 Figure 6. The velocity distribution computed in the pore space image of the Portland carbonate sample.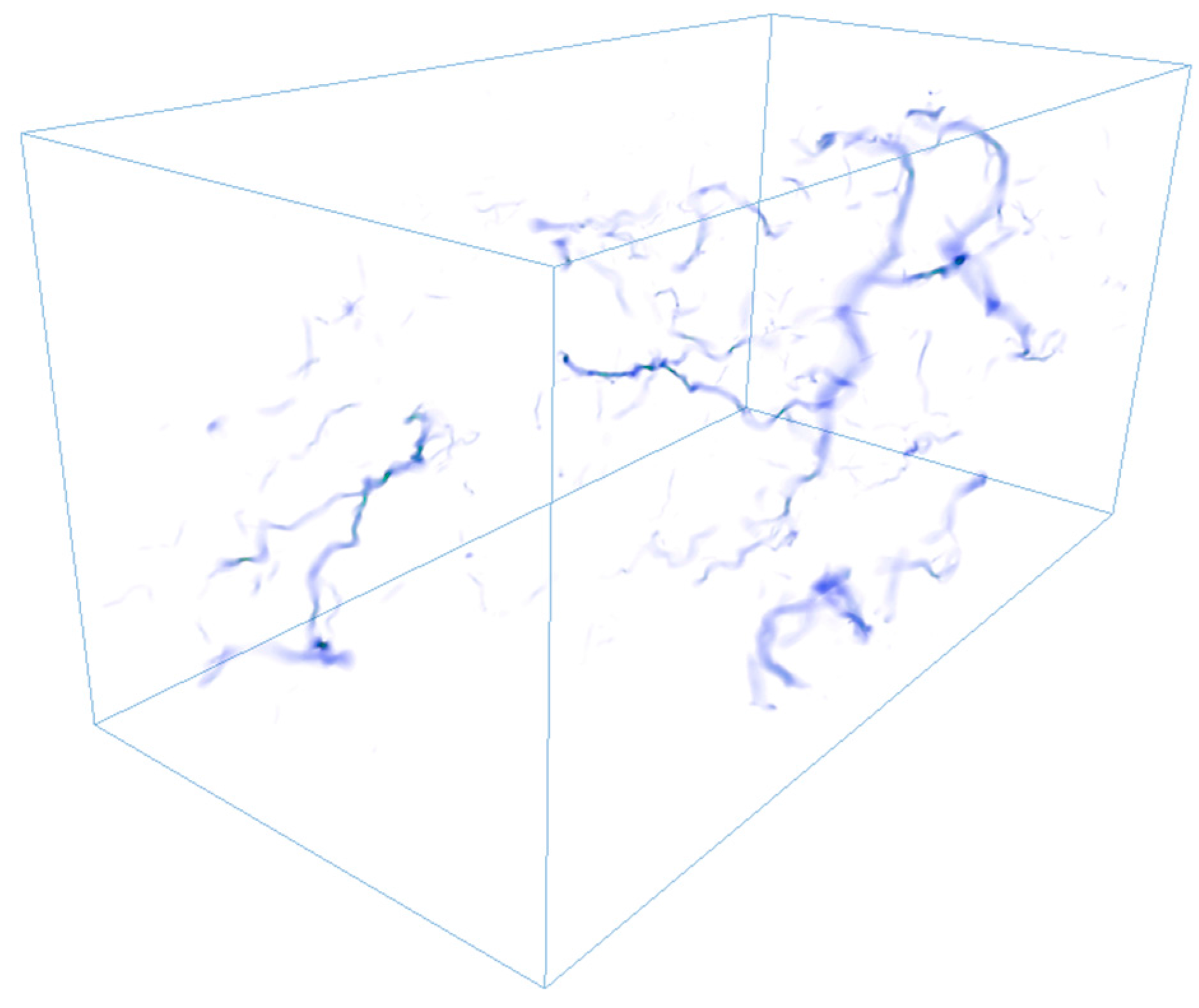 Figure 7. The average velocity throughout the Portland carbonate sample over the simulation. Points are sampled every 1000 time-steps.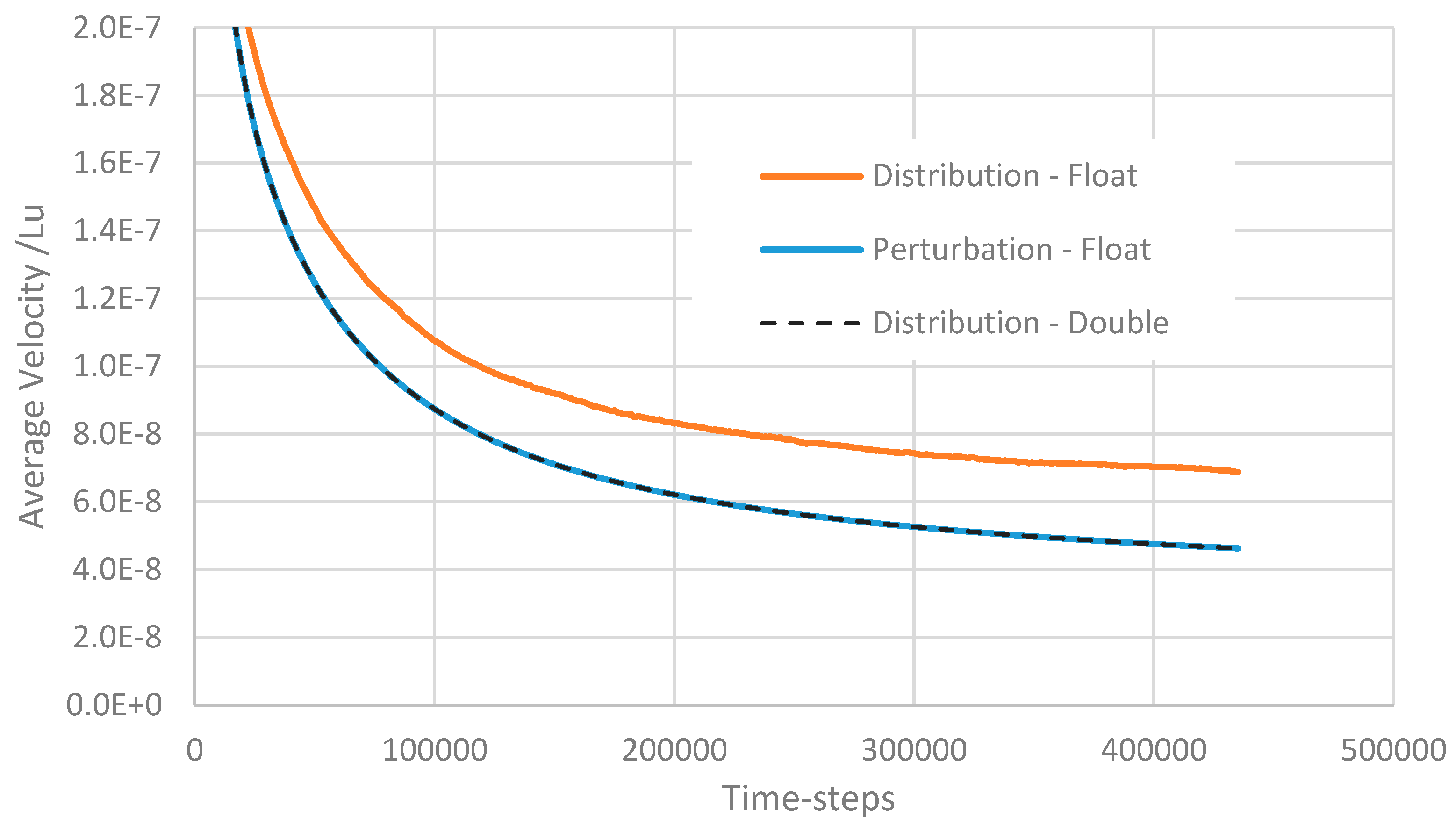 © 2016 by the authors; licensee MDPI, Basel, Switzerland. This article is an open access article distributed under the terms and conditions of the Creative Commons by Attribution (CC-BY) license (http://creativecommons.org/licenses/by/4.0/).