Open Access This article is
freely available
re-usable
Article
Visual Object Tracking Robust to Illumination Variation Based on Hyperline Clustering
1
School of Automation, Guangdong University of Technology, Guangzhou 510006, China
2
School of Physics and Electromechanical Engineering, Shaoguan University, Shaoguan 512026, China
*
Author to whom correspondence should be addressed.
Received: 7 December 2018 / Accepted: 10 January 2019 / Published: 14 January 2019
Abstract
:
Color histogram-based trackers have obtained excellent performance against many challenging situations. However, since the appearance of color is sensitive to illumination, they tend to achieve lower accuracy when illumination is severely variant throughout a sequence. To overcome this limitation, we propose a novel hyperline clustering based discriminant model, an illumination invariant model that is able to distinguish the object from its surrounding background. Furthermore, we exploit this model and propose an anchor based scale estimation to cope with shape deformation and scale variation. Numerous experiments on recent online tracking benchmark datasets demonstrate that our approach achieve favorable performance compared with several state-of-the-art tracking algorithms. In particular, our approach achieves higher accuracy than comparative methods in the illumination variant and shape deformation challenging situations.
Keywords:
visual tracking; hyperline clustering; illumination variation; discriminant model; scale estimation
Author Contributions
Conceptualization, S.Y. and P.L.; Data curation, Y.X., H.W. and H.L.; Formal analysis, S.Y. and Y.X.; Funding acquisition, Z.H.; Investigation, Y.X. and H.L.; Methodology, P.L.; Software, S.Y. and P.L.; Supervision, Z.H.; Validation, H.W.; Writing—original draft, S.Y.; Writing—review & editing, P.L.
Funding
This research was funded in part by the National Natural Science Foundation of China under Grants 61773127, 61773128 and 61727810, the Science and Technology Program of Shaoguan City of China under Grant No. SK201644, Natural science foundation of HeBei province under Grant E2016106018 and the Natural Science Foundation of Guangdong Province of China under Grant 2016KQNCX156 and 2018A030307063.
Conflicts of Interest
The authors declare no conflict of interest.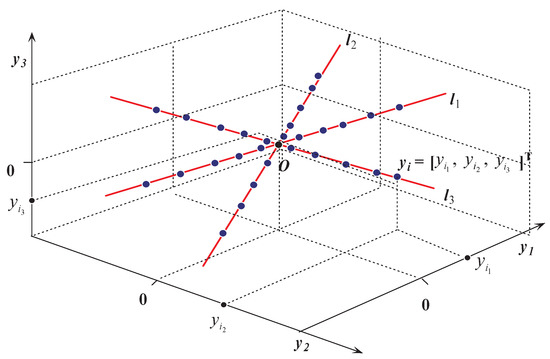 Figure 2. Hyperline clustering, observed data points (blue points), the hidden hyperlines (red lines).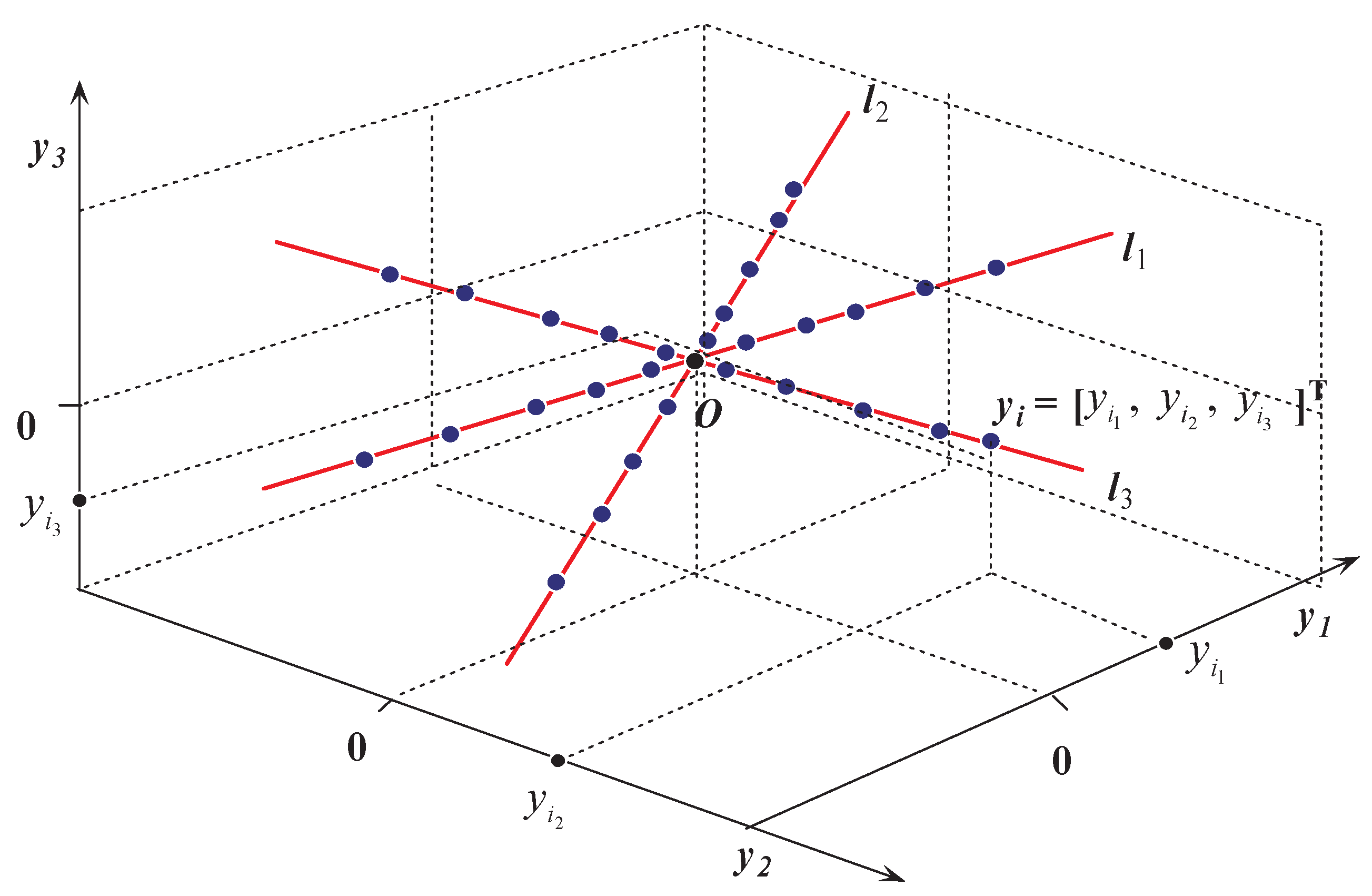 Figure 3. Scatter plot of three different regions, which are represented by blue yellow and black arrow respectively. The red arrow represents the foreground region in different illumination. The directional vectors of hyperlines that represent the foreground in different illuminations are approximately the same, as shown by the red lines.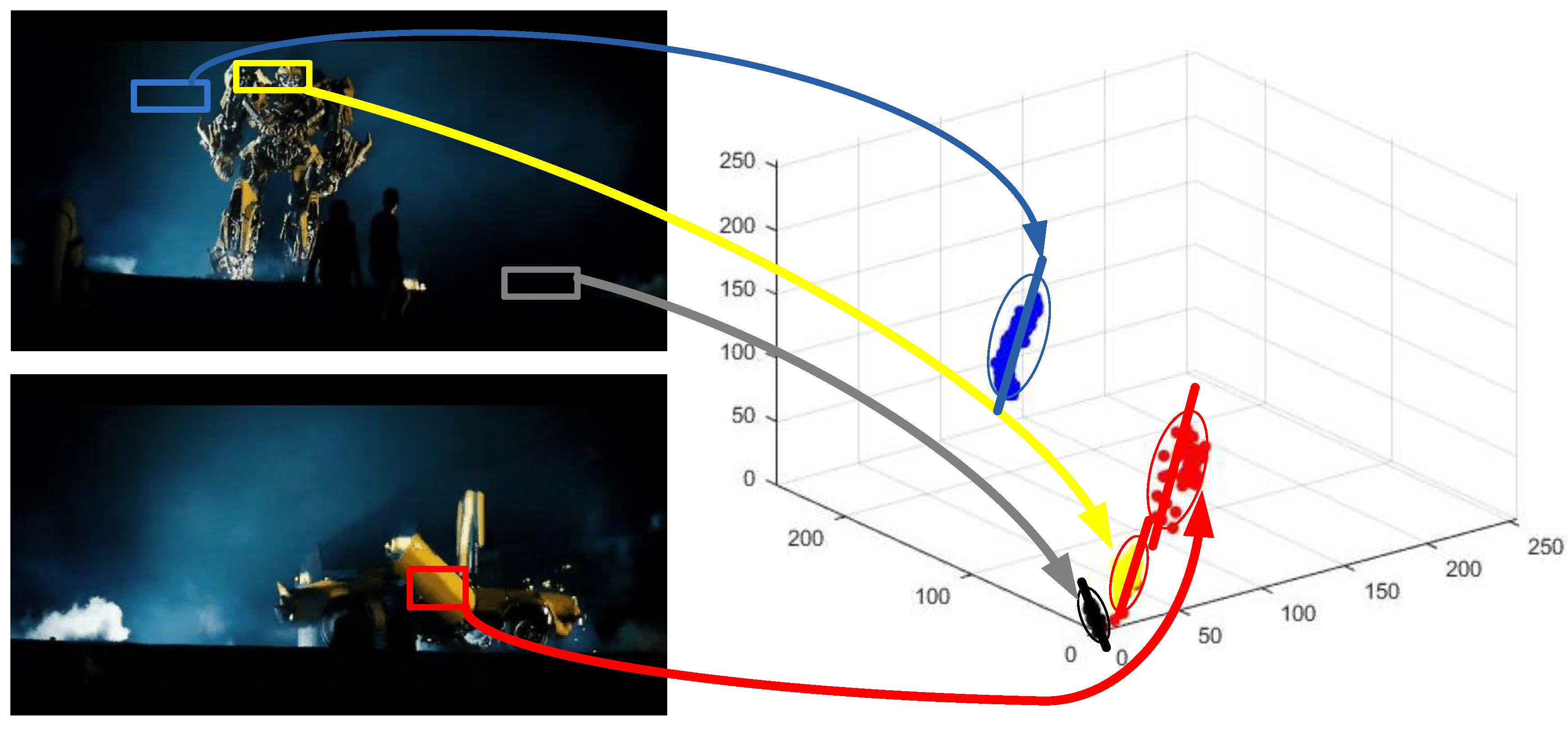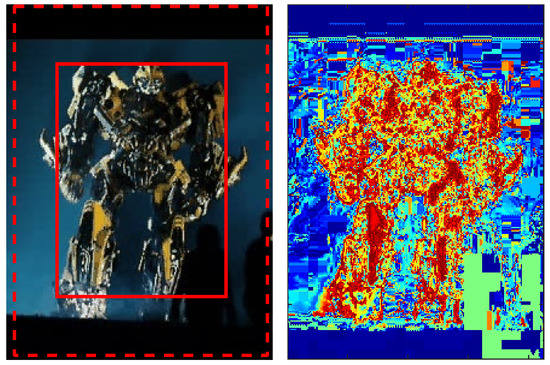 Figure 4.
Exemplary object likelihood map for the discriminant model illustrating the object region
O
and surrounding region
S
.
Figure 5. Visualization of anchors region based on feature pyramid. Red rectangles represent anchors at different aspect ratios.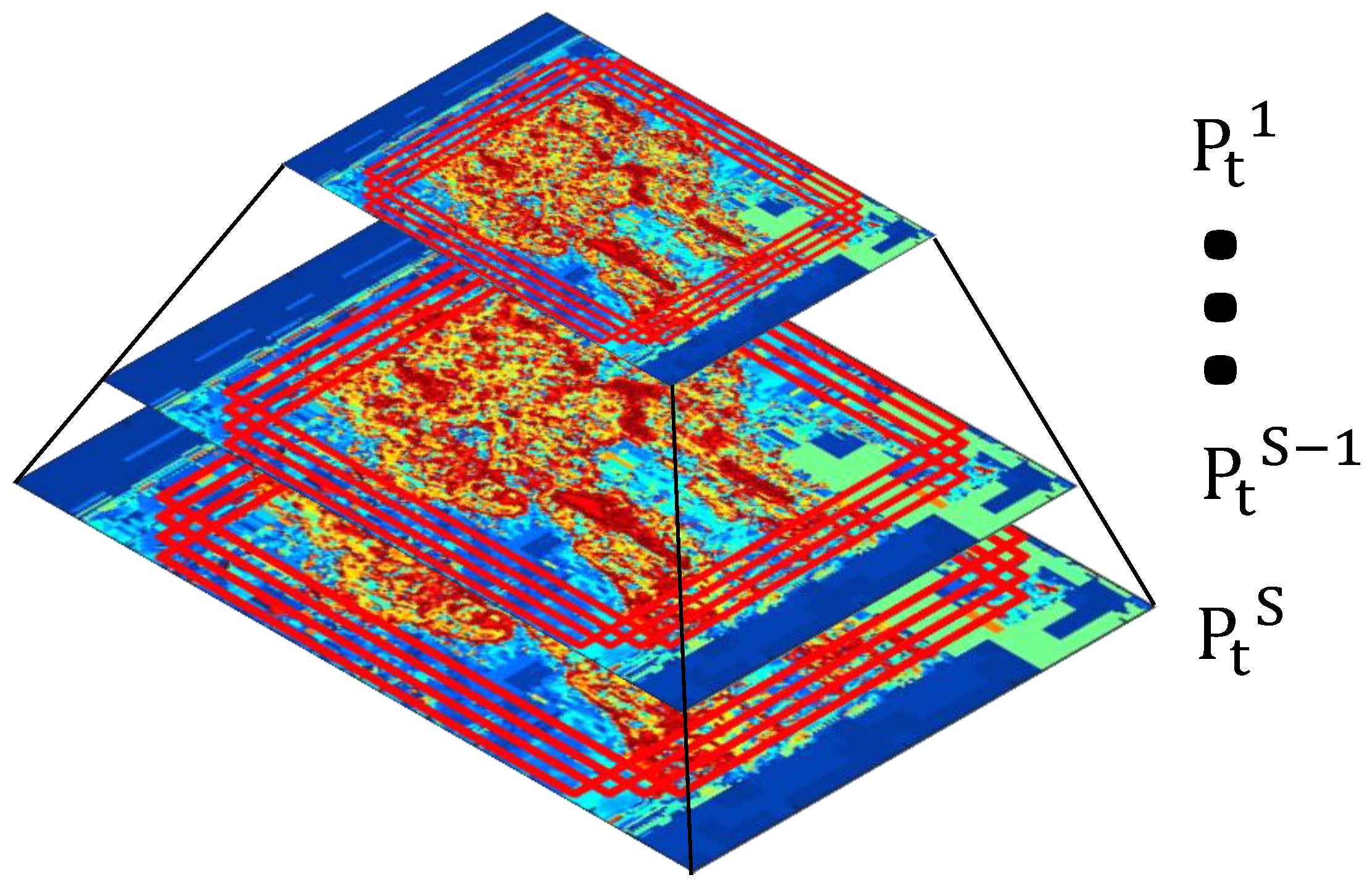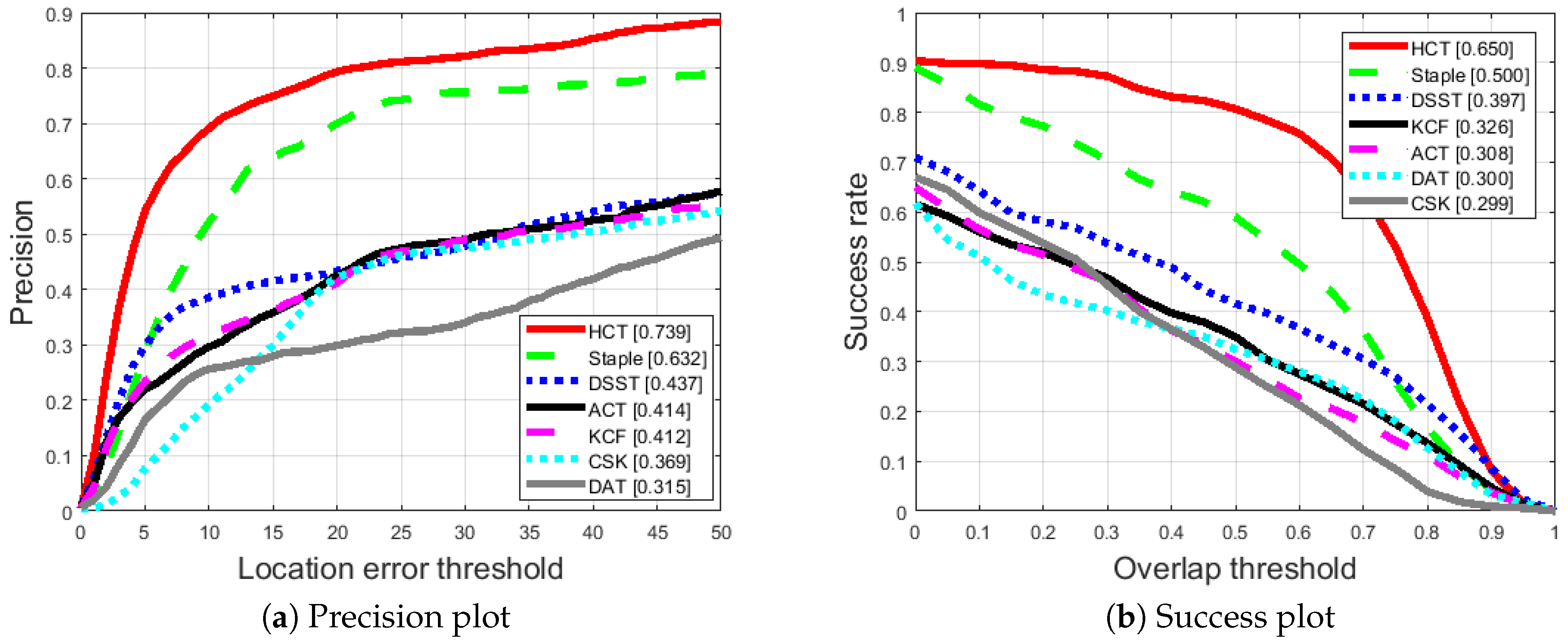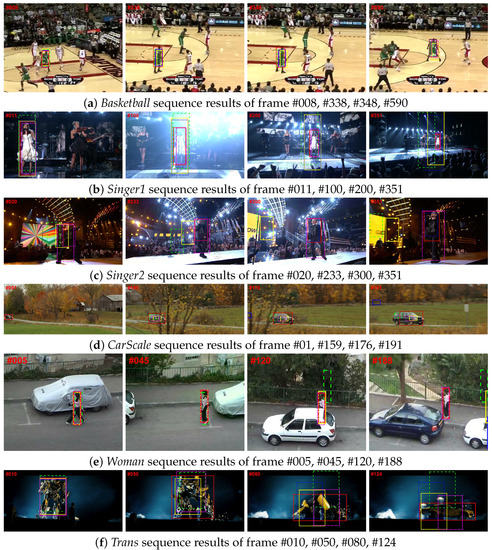 Figure 7.
Comparison of the proposed approach with state-of-the-art trackers in illumination changes sequence. The results of distractor-aware tracker (DAT) [
7
], adaptive color attributes tracker (ACT) [
6
], kernelized correlation filter (KCF) [
12
], Staple [
14
], and the proposed approach are represent by green, yellow, blue, magenta, and red respectively.

© 2019 by the authors. Licensee MDPI, Basel, Switzerland. This article is an open access article distributed under the terms and conditions of the Creative Commons Attribution (CC BY) license (http://creativecommons.org/licenses/by/4.0/).