Open Access This article is
freely available
re-usable
Commentary
Helping Agribusinesses—Small Millets Value Chain—To Grow in India
Bioresource Engineering Department, McGill University, 21111 Lakeshore Rd., Ste-Anne-de-Bellevue, QC H9X 3V9, Canada
*
Author to whom correspondence should be addressed.
Received: 30 January 2018 / Accepted: 15 March 2018 / Published: 17 March 2018
Abstract
:
Small millets, a group of highly nutritious food, have taken a back seat in the Indian agriculture landscape in recent years, due to government policies and failings in the value chain. In this commentary, the unusual decline of small millets in comparison to its substitutes, and the repercussions thereof, were first presented as context. Thereafter, based on analysis of data from literature, survey, and stakeholder contributions, a cluster map for the Indian small millets value chain was designed, and its competitive state presented. This information was used to conceptualize an open innovation driven business model, and an ecosystem for the proposed model was discussed. This commentary provides the first cluster map analysis of small millets value chain in India, and a business model-based approach to stimulating its agribusinesses growth through a synthesis of stakeholders' contributions and market data.
Keywords:
small millets; value chain; open innovation model
1. Introduction
Millets are one of the oldest agronomic group of grasses that serve as a nutritious staple food in Asia [
1
]. The small millet variants are particularly suited to the Indian climate, due to their resilience and ability to grow under marginal soil fertility and moisture conditions. Therefore, different varieties can be found in several geographic regions of the country [
2
] as shown in
Figure 1
A. Before the Green Revolution in India in the mid-1960s, small millets made up more than 40% of all cultivated grains in an agriculture industry that contributed more than 50% to the Indian GDP [
3
]. Nutrition-wise, small millets are rich in polyphenols, antioxidants, and fibers that are important for healthy body functioning [
4
]. They also have the lowest glycemic index when compared to other cereals, such as rice and wheat, and has no gluten [
5
,
6
,
7
]. In addition, cultivation of this crop has been recently shown to have the lowest global warming potential when compared to wheat, rice, and maize [
8
].
However, despite these substantial benefits, the small millets industry has declined, due to several factors that can be attributed to a lack of demand stimulation, and a decreasing or stagnant cultivation of small millets (
Figure 1
B). Although government policy change has been the main catalyst for a downward spiral of the industry, the stagnation is reinforced by an underdevelopment of the agribusinesses in its value chain, especially in their market penetration on an extensive but location-sensitive scale. This situation has led to a perpetual replacement of small millets by other cereals, such as rice and wheat, in the traditional daily Indian diet. Subsequently, India has seen increases in the incidence of obesity, type-II diabetes mellitus, impaired glucose tolerance, as well as increased incidences of chronic and non-communicable diseases [
9
,
10
]. The contribution to greenhouse gases emission from agriculture has also increased to 18% because of the intense focus on rice cultivation [
11
]. Therefore, from health, environment, and economic perspectives, a strengthening of this industry by facilitating the growth of its agribusinesses has major implications for improving livelihood in India. Specifically, this will lead to an increased GDP contribution, including the potential for export to culturally similar countries, improved nutrition, reduction of diseases incidences, and less environmental impact. Furthermore, in a country experiencing chronic water stress due to reduced rainfall, improving the small millet industry will translate to increased millet cultivation, which will be a welcome alternative to the water-intensive cultivation of rice that currently dominates the country. This commentary conceptualizes a roadmap that can be applied for improving the small millets value chain in India, helping agribusinesses to grow, and improving the livelihood of the population.
2. Theoretical Framework and Methodology
Business models are an abstraction of a specific business with an aim of understanding, communicating, explaining, designing, and achieving specific goals [
12
]. According to Osterwalder [
13
], business models consist of nine building blocks: customers, value proposition, distribution channels, revenue flows, client's relationship, resources, cost structure, key activities, and partner network; which can be developed. Osterwalder's model mapping approach in conceptualizing new business models is important for this study, because in connecting the building blocks, a consummate and objective analysis of the Indian small millets value chain is necessary. Also, usage of this mapping approach allows for a tailored strategy, improving the success chances of the conceptualized business model. Finally, the value proposition for an appropriate business model would be to improve the consumption of small millets in the Indian daily diet, as this directly affects the growth of agribusinesses in the small millets value chain, and on a larger scale, an improvement of health and economic stability, and a reduction in environmental degradation.
Data and inferences for the value chain analysis were collated from a combination of discussions with stakeholders at the Tamil Nadu Agricultural University, surveys, and published articles. Specifically, from the production angle, surveys and discussions at stakeholders' meetings facilitated by the Development of Humane Action (DHAN) foundation in India were used to assess several components of the market: small millets processing units' efficiencies, technology-related experience testimonials, hard and soft skills, utilization, machine and infrastructure, and utilization rates. Finally, a market survey on customer awareness of the nutritional value of small millets, consumption patterns of different varieties, attitudes, and preferences of consumers, and the decision-making process for purchasing cereals was also undertaken in 20 Indian cities (10 urban, 10 rural) to understand the performance of small millets in the market. Food choice decision makers of 500 families, especially mothers of children aged between 8 and 12 years, constituted most of the consumer preference survey base. Analysis of the data collected provided an insight into the state of the cluster, and provided a base upon which a business model approach that combines the right mix of culture and management was developed.
3. Results and Discussion
4. Conclusions
This commentary established a roadmap to improving agribusinesses within the Indian small millets value chain, because of the impact that they can have in improving livelihood, and the environment and health of the Indian population. The approach presented in this work was based on available data, discussion inferences, and surveys in the customer, production, and policymaking realms of the Indian small millets industry. The analyses carried out in this work indicated that a potentially larger market exists for small millets in India, but this is weakened by the poor state of several facets of the value chain. The weakest links in this cluster map were identified to be technology, innovation, supply chain, policy making, distribution, packaging, and new product development. In particular, the results indicated the need for a customer intimate and product excellence approach to enable small millets-focused agribusinesses to reclaim the market share it lost to alternatives such as rice and wheat. Therefore, to improve this value chain, an open innovation business model approach capable of strengthening these identified weak links of the cluster map was developed. The developed business model specifically promotes information sharing, innovation, collaboration, and feedback loops within the value chain, and successful supporting cases of similar approaches were presented. Finally, an implementation guide for the adoption of this model has been presented for use in a related small and medium-sized enterprise (SME) project, to help in the development of a small millet business incubator, and to guide policymakers. Indeed, a more empirical data is needed to improve the model, especially since the business model type approach offers the opportunity for continuous improvement. Overall, it is expected that the conceptualized model will help agribusinesses in the small millets value chain to grow, and that the Indian nation will be the better for it.
Acknowledgments
The authors would like to acknowledge the financial support of the International Development Research Centre (IDRC) and Global Affairs Canada (GAC).
Author Contributions
A.A analyzed market research data, conceptualized the business models and wrote the manuscript. D.L. reviewed and summarized technical reports of an IDRC funded project on small millets. V.O. and V.R. are principal investigators in the project, leading stakeholders' meetings and providing summaries for this commentary. All the authors reviewed the manuscript.
Conflicts of Interest
The authors declare no conflict of interest.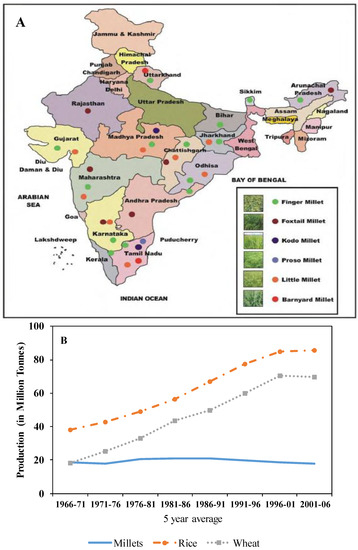 Figure 1.
India's small millets cultivation facts. The distribution of small millets production in India [
2
] (
A
); Millet production when compared to substitutes (
B
).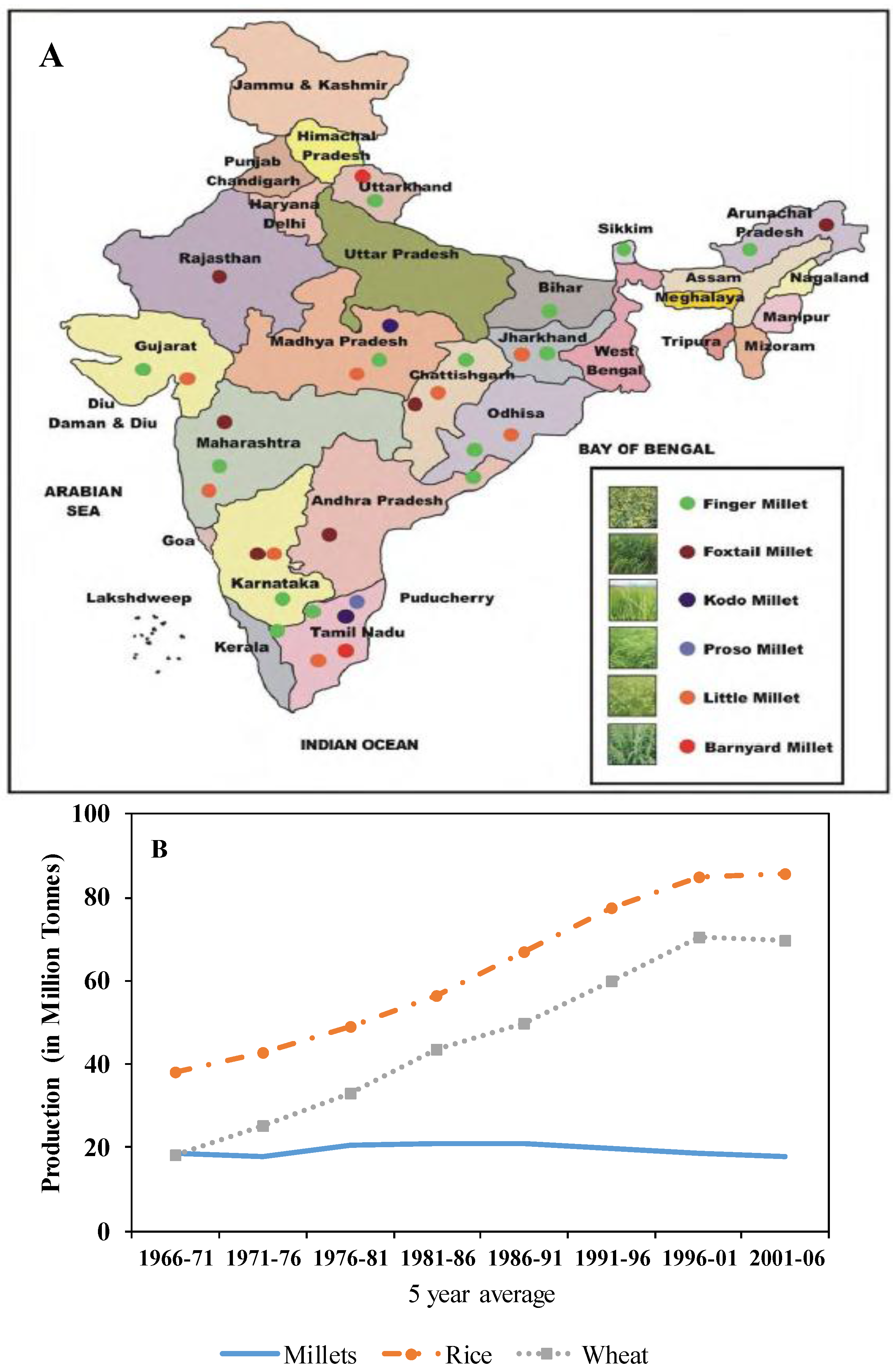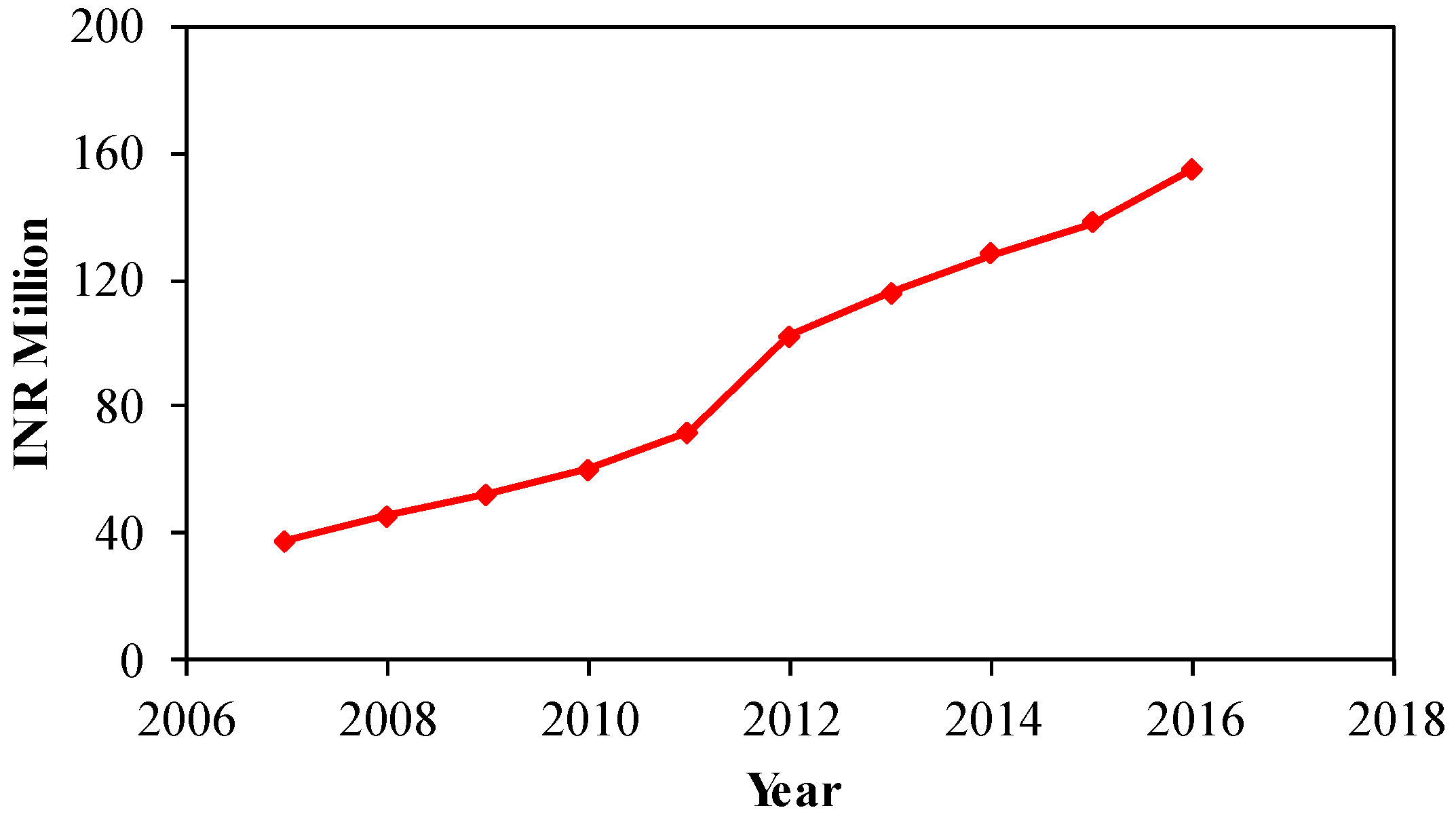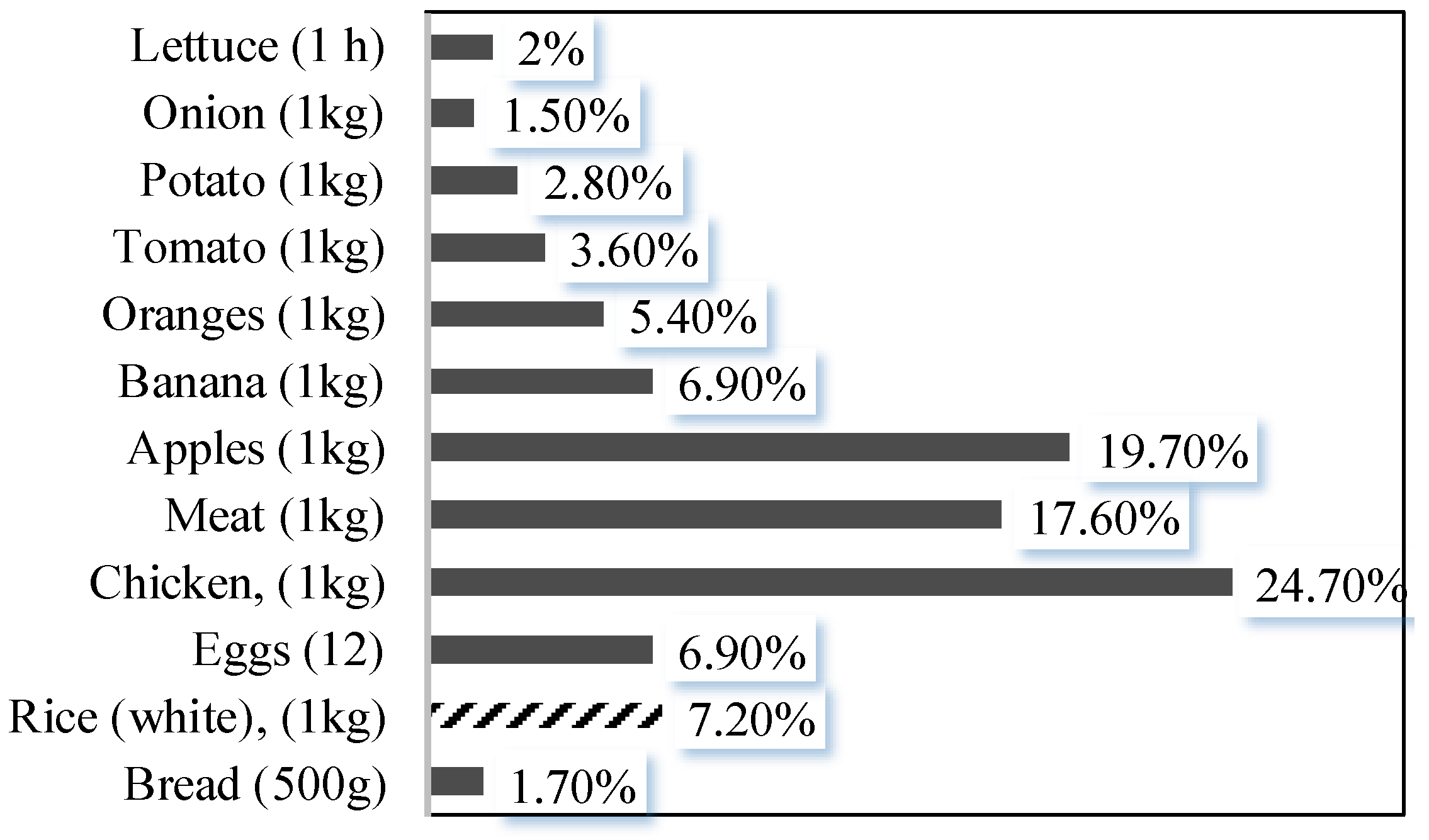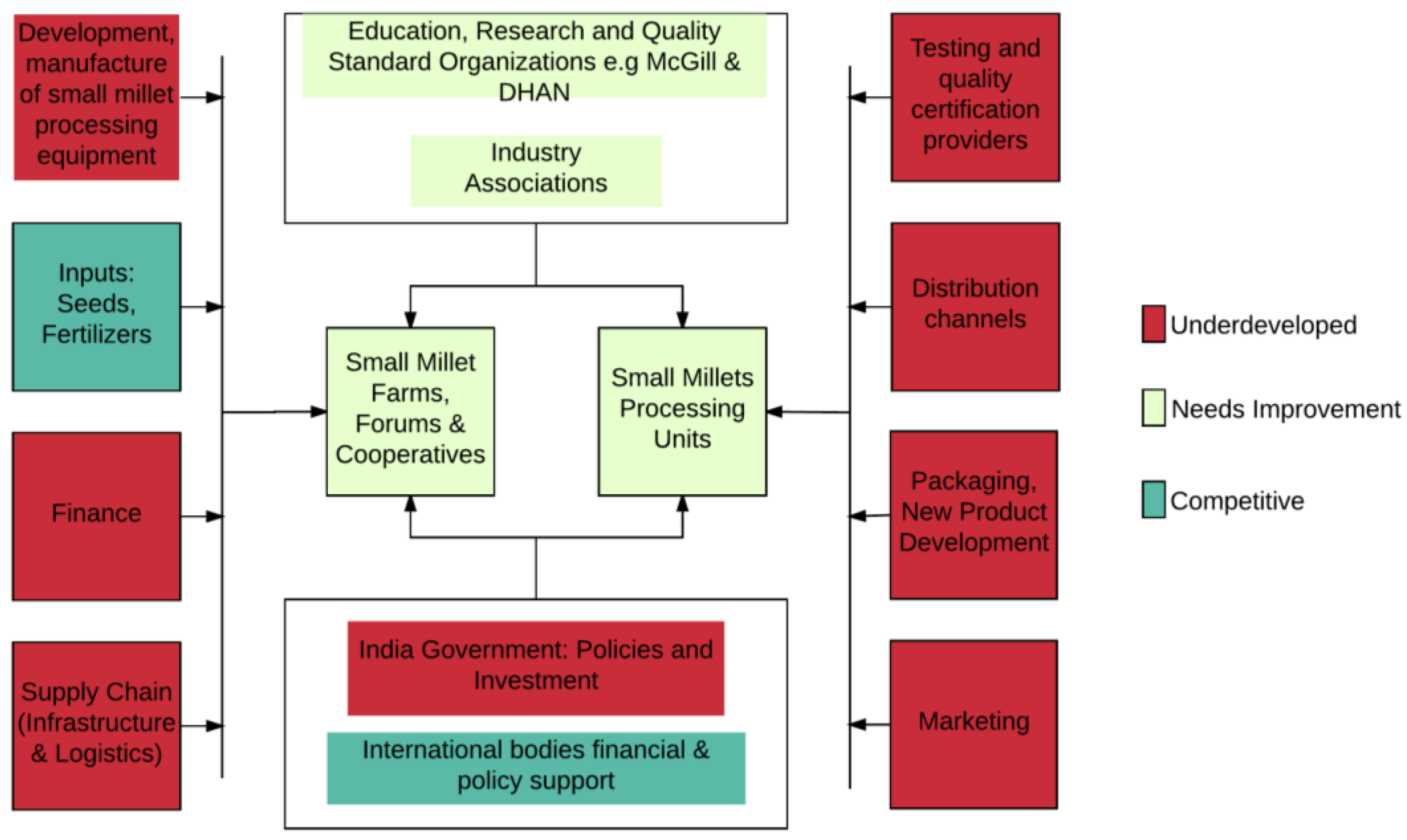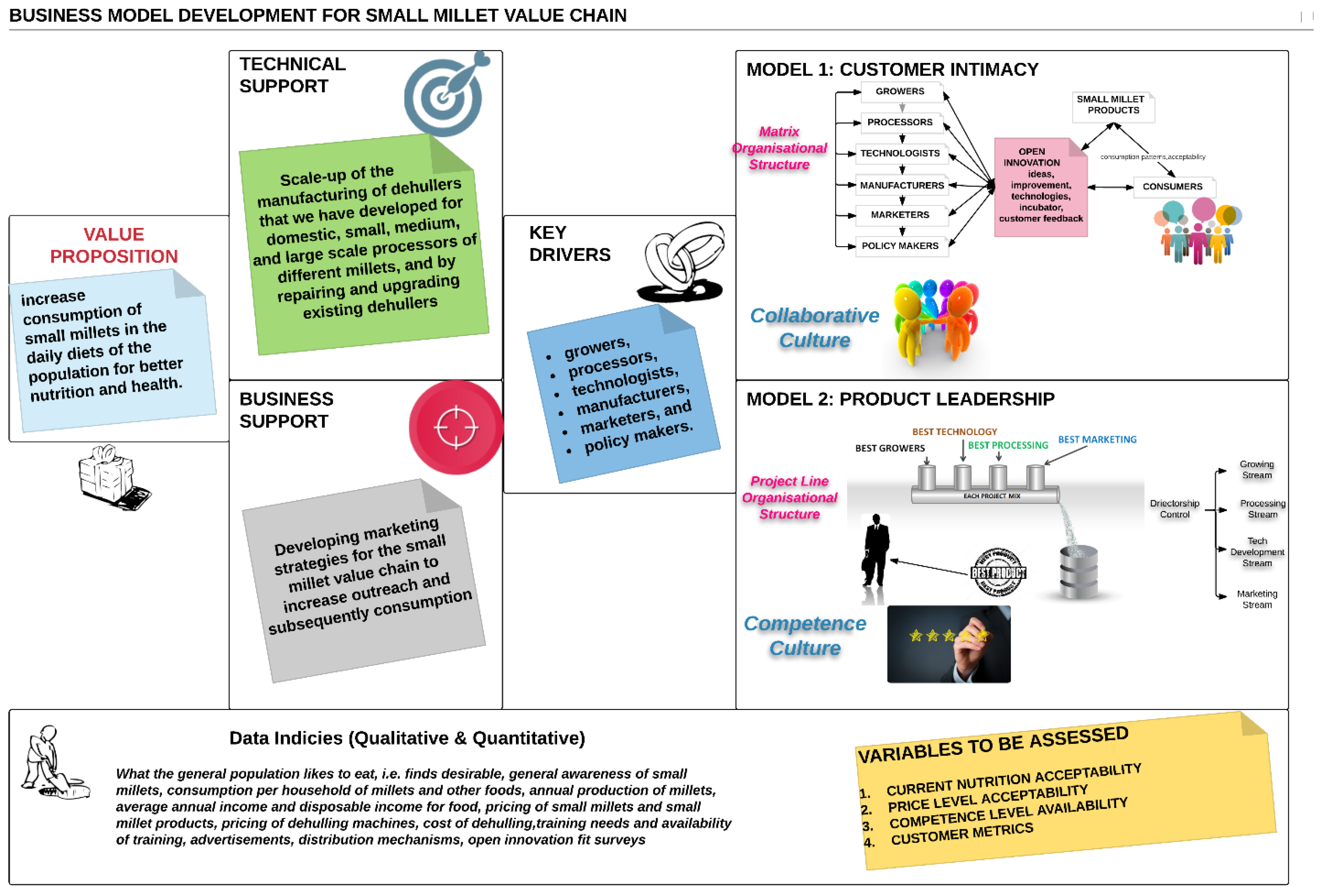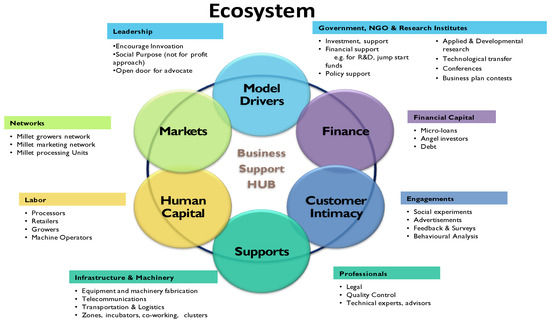 Figure 6. Ecosystem for a proposed open innovation concept for the Indian small millets agribusiness chain.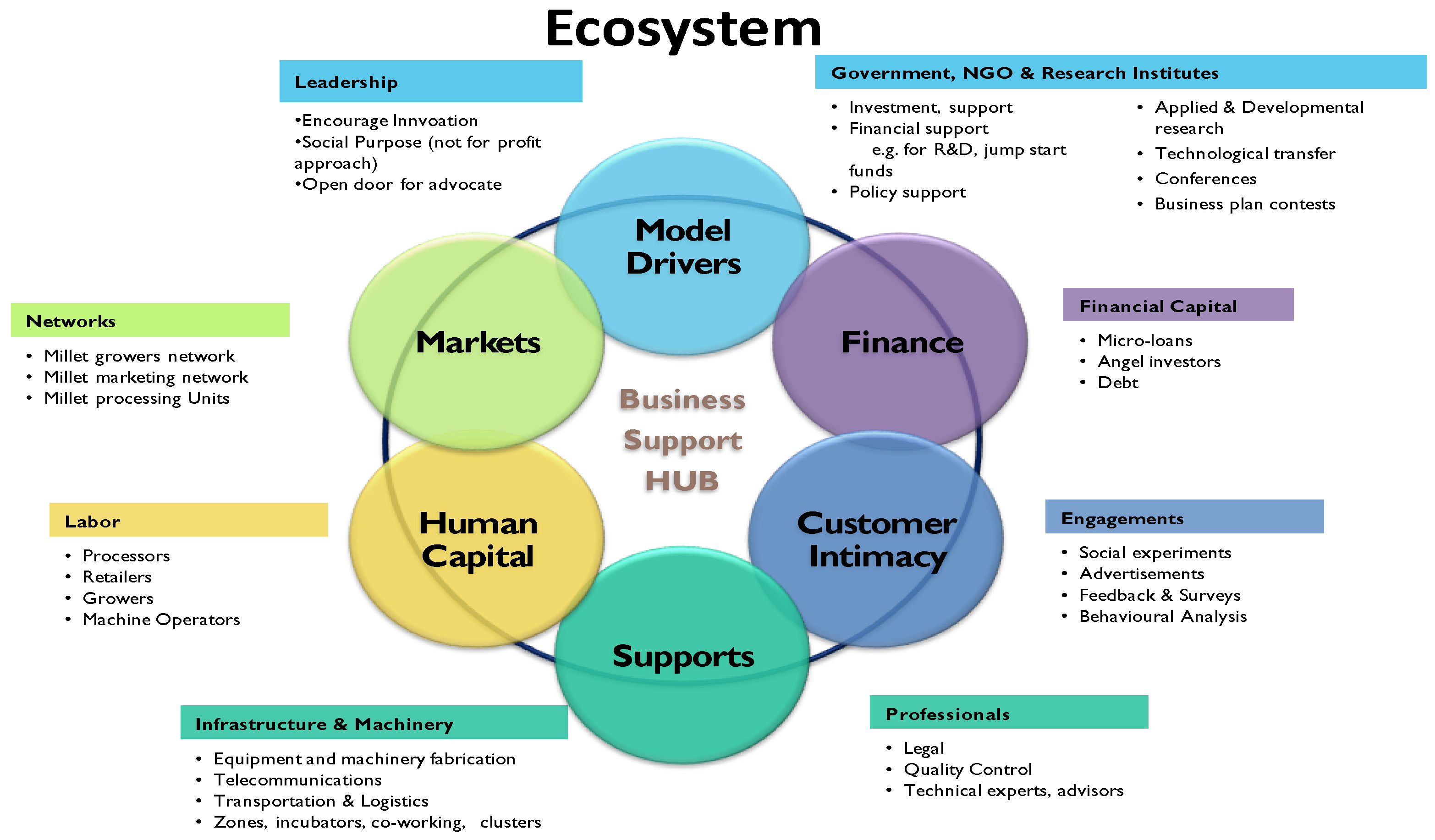 Table 1. An implementation guide for executing the open innovation concept in the small millets value chain.
Tasks
Timeline
Stage 1 (Initiation):
Determination of the direction and responsibility of each of the components in the small millets cluster.
Redefinition of achievable goals on a 5-year scale.
Discussion/resolution of concerns and potential problems.
1 year
Stage 2 (Engagement):
Stakeholders engagement for determining the need & feasibility of innovations in their sector as well for other drivers in the ecosystem within the cluster.
1 year (concurrent with stage 1)
Stage 3 (Monitoring):
Development of a feedback loop for sharing information within the small millets value chain cluster.
Performance assessment
Information review
Continuous
Stage 4 (Continuous Improvement):
Incubator organization support adjustments
Review and modify information sharing loops, policies, and procedures.
Analyze feedback, more surveys to access success within the small millets value chain (mostly with reach and sales).
Market & Customer Surveys
Continuous
Item
Actions
Nutritional awareness drive of the small millets value chain and methods of sales amongst the Indian populace
Capitalize on the healthy drive around the world
Health Rallies
Free giveaways at clinics as alternatives to prevent diagnosis or prognosis
Intense Advertising
Social media: Food challenges, hashtags, promotions on Twitter®, Facebook®, Instagram®, and Snapchat®
Cooking Competitions
Sales Kiosks
Tricycle Branding
Posters
Special Millet Carts for value-added products
Occasional TV adverts
Educational and Policy Drives (Campaign policy makers and the customer)
Capitalize on the wave of concerns about climate change
Emphasize the effects of intensive farming
New Product Development
Develop easy-to-use derivatives
Product Packaging Rebranding
Surveys to determine the best size, style, acceptable price range (needed)

© 2018 by the authors. Licensee MDPI, Basel, Switzerland. This article is an open access article distributed under the terms and conditions of the Creative Commons Attribution (CC BY) license (http://creativecommons.org/licenses/by/4.0/).