Hystrix Brachyura

Bezoar Characterization, Antioxidant Activity Screening, and Anticancer Activity on Melanoma Cells (A375): A Preliminary Study

1

Department of Biomedical Sciences, Kulliyyah of Allied Health Sciences, International Islamic University Malaysia, Kuantan Campus, Bandar Indera Mahkota, Pahang 25200, Malaysia

2

Department of Pharmaceutical Chemistry, Kulliyyah of Pharmacy, International Islamic University Malaysia, Kuantan Campus, Bandar Indera Mahkota, Pahang 25200, Malaysia

3

Department of Epidemiology, Faculty of Public Health and Health Informatics, Umm Al-Qura University, Makkah 24381, Saudi Arabia

4

Department of Haematology, School of Medical Sciences, Universiti Sains Malaysia, Kubang Kerian, Kelantan 16150, Malaysia

*

Authors to whom correspondence should be addressed.

†

Equally contributed as first author.

Received: 31 December 2018 / Revised: 24 January 2019 / Accepted: 6 February 2019 / Published: 12 February 2019
Abstract
Porcupine bezoars (PBs) are masses of undigested calcareous concretions formed within the gastrointestinal tract. There are undocumented claims that PBs have antioxidant activity and can treat cancers. However, limited scientific study has been carried out to verify these traditional claims. Hence, this study was conducted to characterize the chemical profile and validate the antioxidant and anticancer activity against melanoma cells (A375). PB extract was initially subjected to Fourier-transform infrared spectroscopy (FTIR), gas chromatography–mass spectrometry (GCMS), total phenolic content (TPC), and total flavonoid content (TFC) analyses. The bioautography of antioxidant assays, namely 2,2′-azino-bis(3-ethylbenzothiazoline-6-sulphonic acid (ABTS), 2,2-diphenyl-1-picrylhydrazy (DPPH), and β-carotene was performed. An in vitro A375 cell viability assay, apoptosis assay, cell cycle arrest assay, and gene expression assay were carried out as well. The experimental finding revealed 5,10-diethoxy-2,3,7,8-tetrahydro-1H,6H-dipyrrolo[1,2-a:1′,2′-d]pyrazine, ursodeoxycholic acid, and cholest-5-en-3-ol (3 beta)-, carbonochloridate are major compounds detected in PB extract. PB extract has low phenolic content, viz. 698.7 ± 0.93 (µg GAE/5 mg dry weight). The bioautography antioxidant assays revealed a potent antioxidant effect (ABTS > DPPH > β-carotene), with free radical scavenging activity. Furthermore, PB extract exhibited dose- and time-dependent inhibition of cancer activity on A375 cells due to the exhibition of apoptosis via an intrinsic pathway.
View Full-Text
►

▼

Figures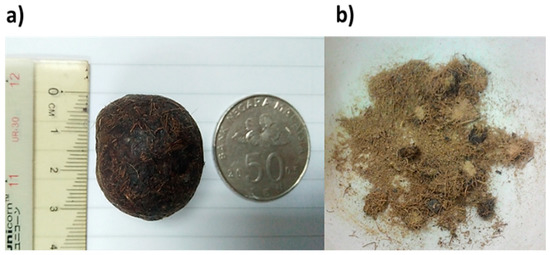 Figure 1
This is an open access article distributed under the
Creative Commons Attribution License
which permits unrestricted use, distribution, and reproduction in any medium, provided the original work is properly cited (CC BY 4.0).

Share & Cite This Article
MDPI and ACS Style
Firus Khan, A.Y.; Abdullah Asuhaimi, F.; Jalal, T.K.; Roheem, F.O.; Natto, H.A.; Johan, M.F.; Ahmed, Q.U.; Abdul Wahab, R. Hystrix Brachyura Bezoar Characterization, Antioxidant Activity Screening, and Anticancer Activity on Melanoma Cells (A375): A Preliminary Study. Antioxidants 2019, 8, 39.
Note that from the first issue of 2016, MDPI journals use article numbers instead of page numbers. See further details here.
Related Articles
Comments
[Return to top]