Open Access This article is
freely available
re-usable
Article
An Investigation on Eddy Current Pulsed Thermography to Detect Surface Cracks on the Tungsten Carbide Matrix of Polycrystalline Diamond Compact Bit
College of Mechanical and Electronic Engineering, China University of Petroleum, Qingdao 266580, China
*
Author to whom correspondence should be addressed.
Academic Editors: Andrea Paglietti and Cem Selcuk
Received: 22 January 2017 / Accepted: 17 April 2017 / Published: 23 April 2017
Abstract
:
Polycrystalline diamond compact (PDC) bits are commonly used drill bits in the petroleum drilling industry. Cracks often occur on the surface of a bit, which may result in the unexpected suspension of the drilling operation, or even accidents. Therefore, the detection of surface cracks on PDC bits is of great importance to ensure continuous drilling operation and to prevent accidents. However, it is extremely difficult to detect such cracks by visual inspection or other traditional nondestructive testing (NDT) techniques due to the small size of cracks and the irregular geometry of bits. As one emerging NDT technique, eddy current pulsed thermography (ECPT) can instantly detect surface cracks on metal parts with irregular geometry. In this study, the feasibility of ECPT of detecting surface cracks on the tungsten carbide matrix of PDC bits was investigated. A successive scanning detection mode is proposed to detect surface cracks by using ECPT with a low power heating excitation unit and small-size coils. The influence of excitation duration on the detection result was also investigated. In addition, principal component analysis (PCA) was employed to process the acquired IR image sequences to improve detection sensitivity. Finally, the whole shape of a crack was restored with processed images containing varied cracks segments. Based on the experimental results, we conclude that the surface cracks on the tungsten carbide matrix of PDC bit can be detected effectively and conveniently by ECPT in scanning mode with the aid of PCA.
Keywords:
polycrystalline diamond compact (PDC) bits; the tungsten carbide matrix; surface crack detection; eddy current pulsed thermography; PCA
Acknowledgments
This work was financially supported by the National Key Research and Development Program (No. 2016YFC0303803), the Fundamental Research Funds for the Central Universities of China (No. 14CX02077A) and the Shandong Provincial Natural Science Foundation of China (No. ZR2013EEQ028).
Author Contributions
Changhang Xu developed the original concept and wrote the paper. Xumei Gong performed experiments. Wuyang Zhang conducted experimental data analysis. Guoming Chen provided advices for results discussion.
Conflicts of Interest
The authors declare no conflict of interest.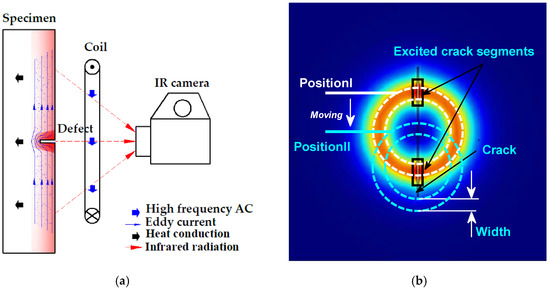 Figure 1. The detection mechanism for cracks on a polycrystalline diamond compact (PDC) bit: (a) principle of eddy current pulsed thermography (ECPT); (b) temperature distribution excited by an annular coil.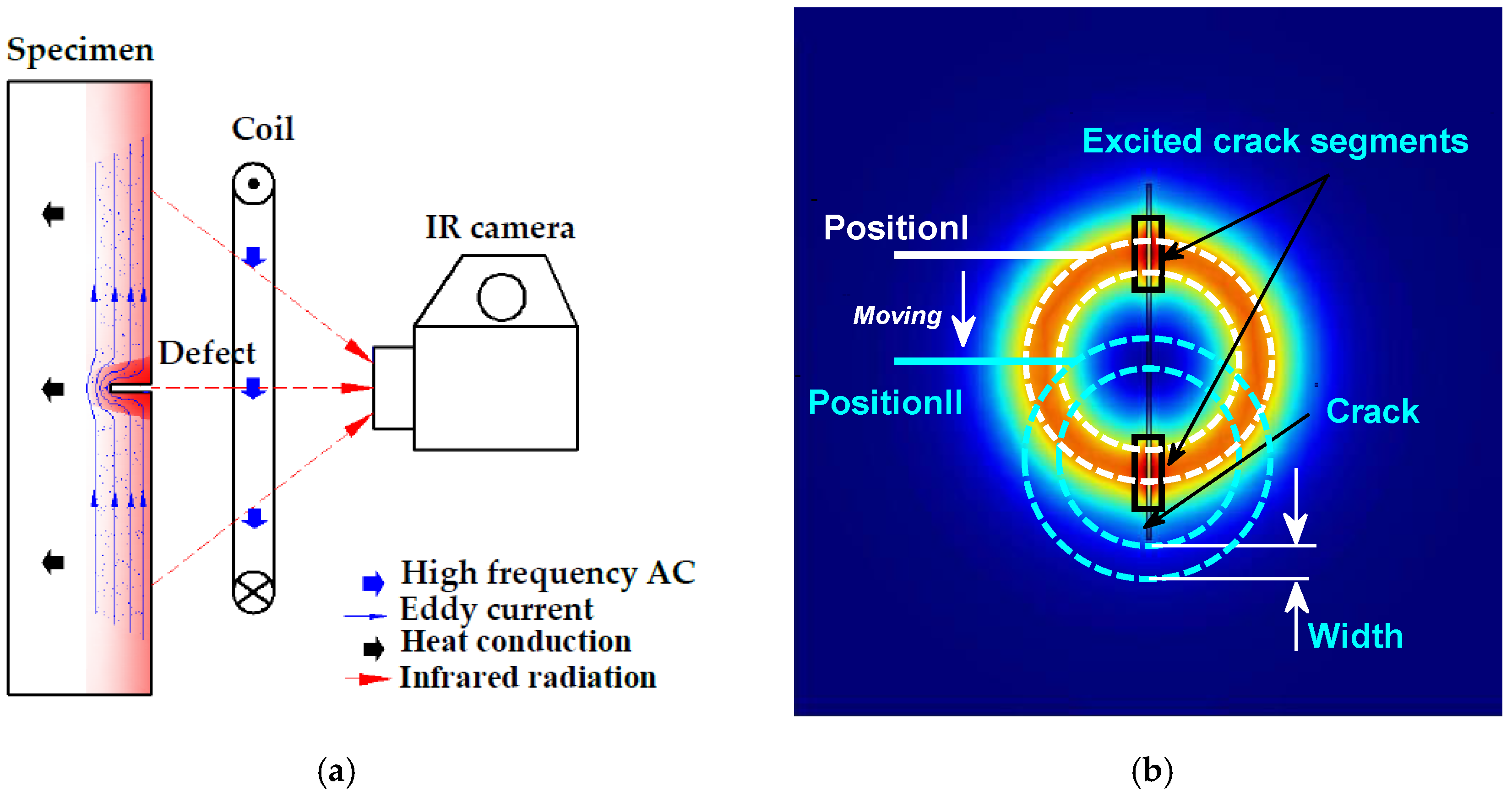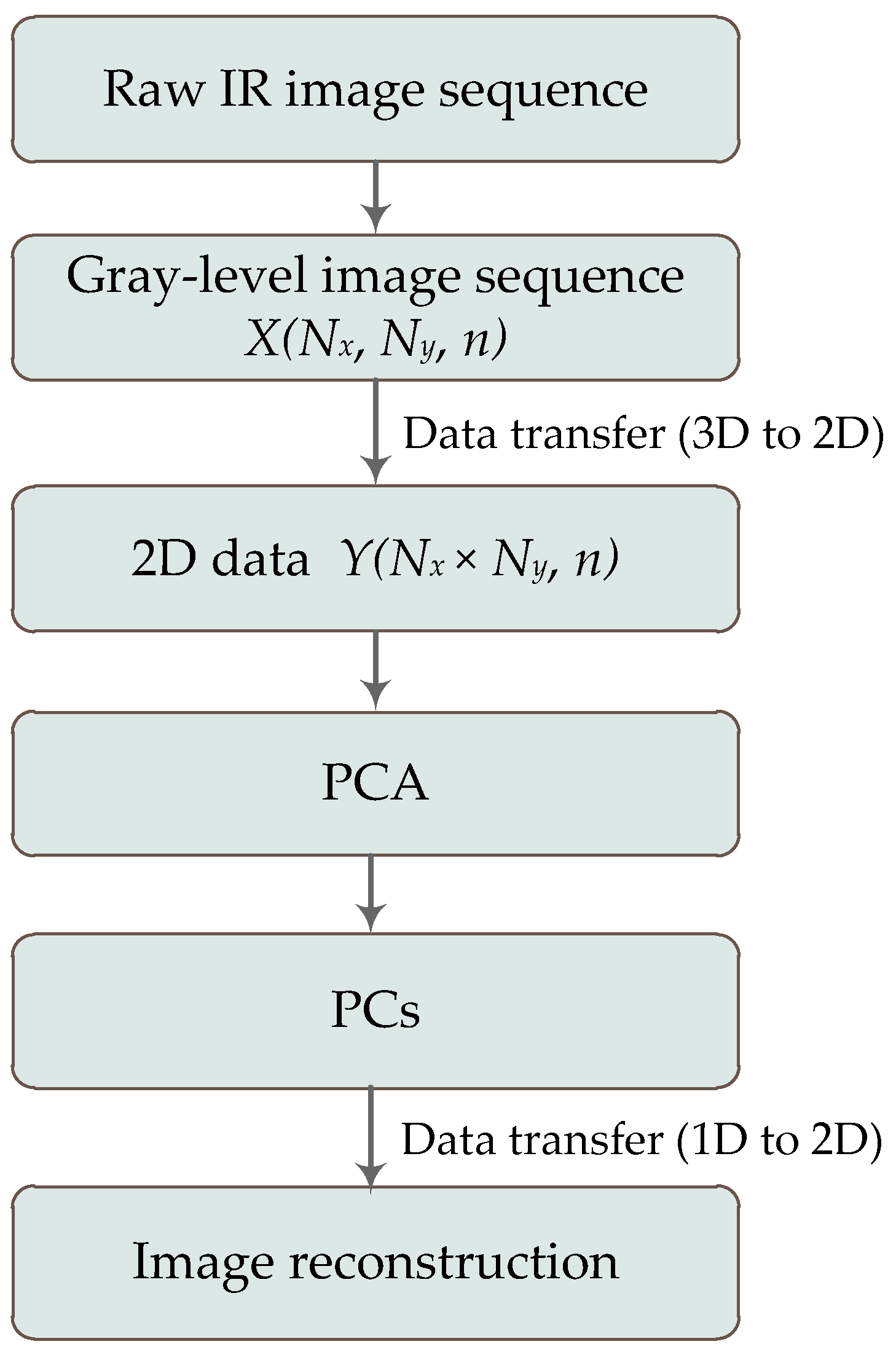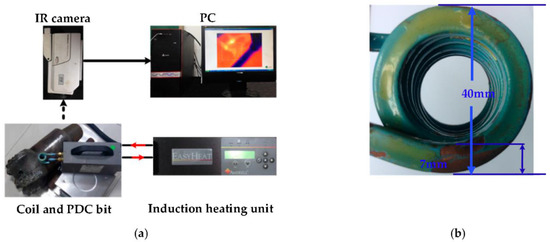 Figure 3. Experimental setup: (a) each part of the experimental system; (b) zoomed view of the excitation coil.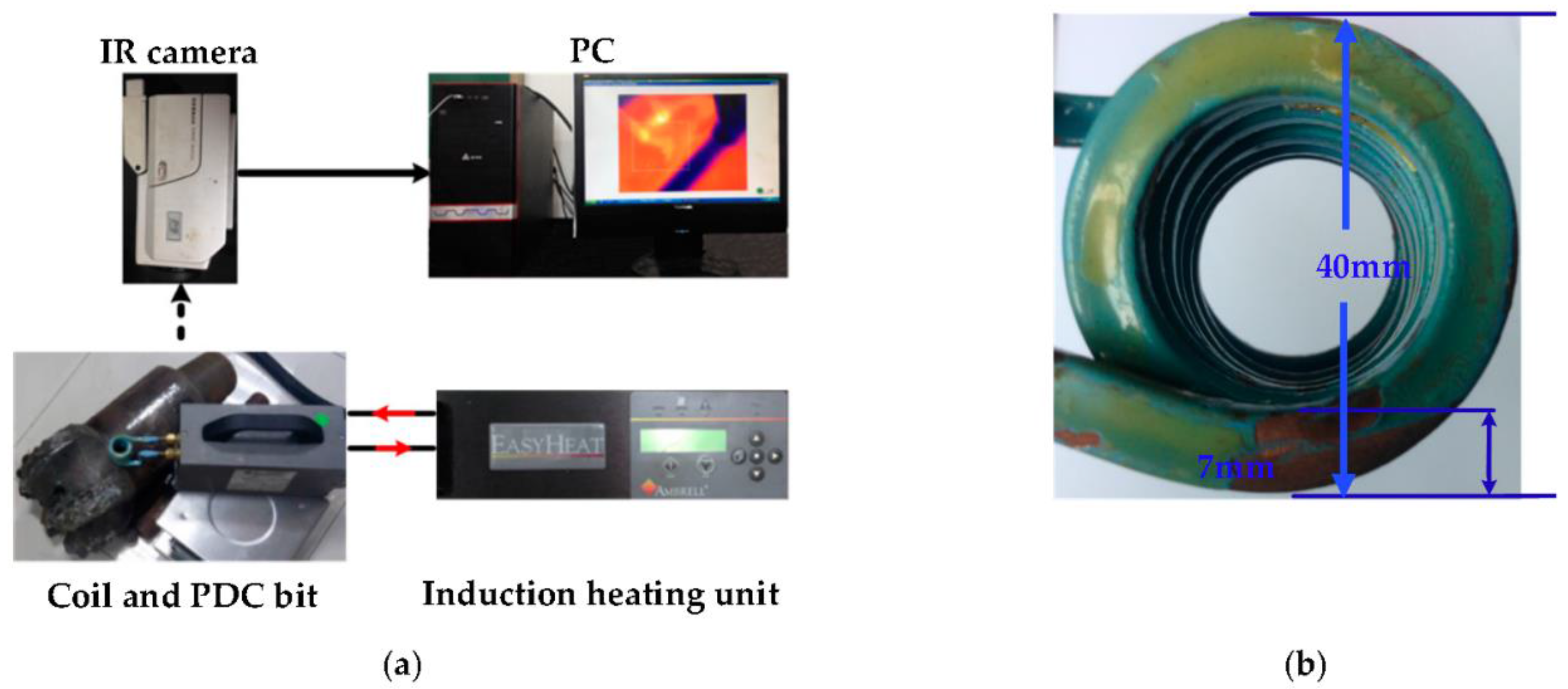 Figure 4. Tested specimen: (a) the PDC bit; (b) two cross cracks on the surface: Crack I and Crack II; (c) zoomed view of Crack I.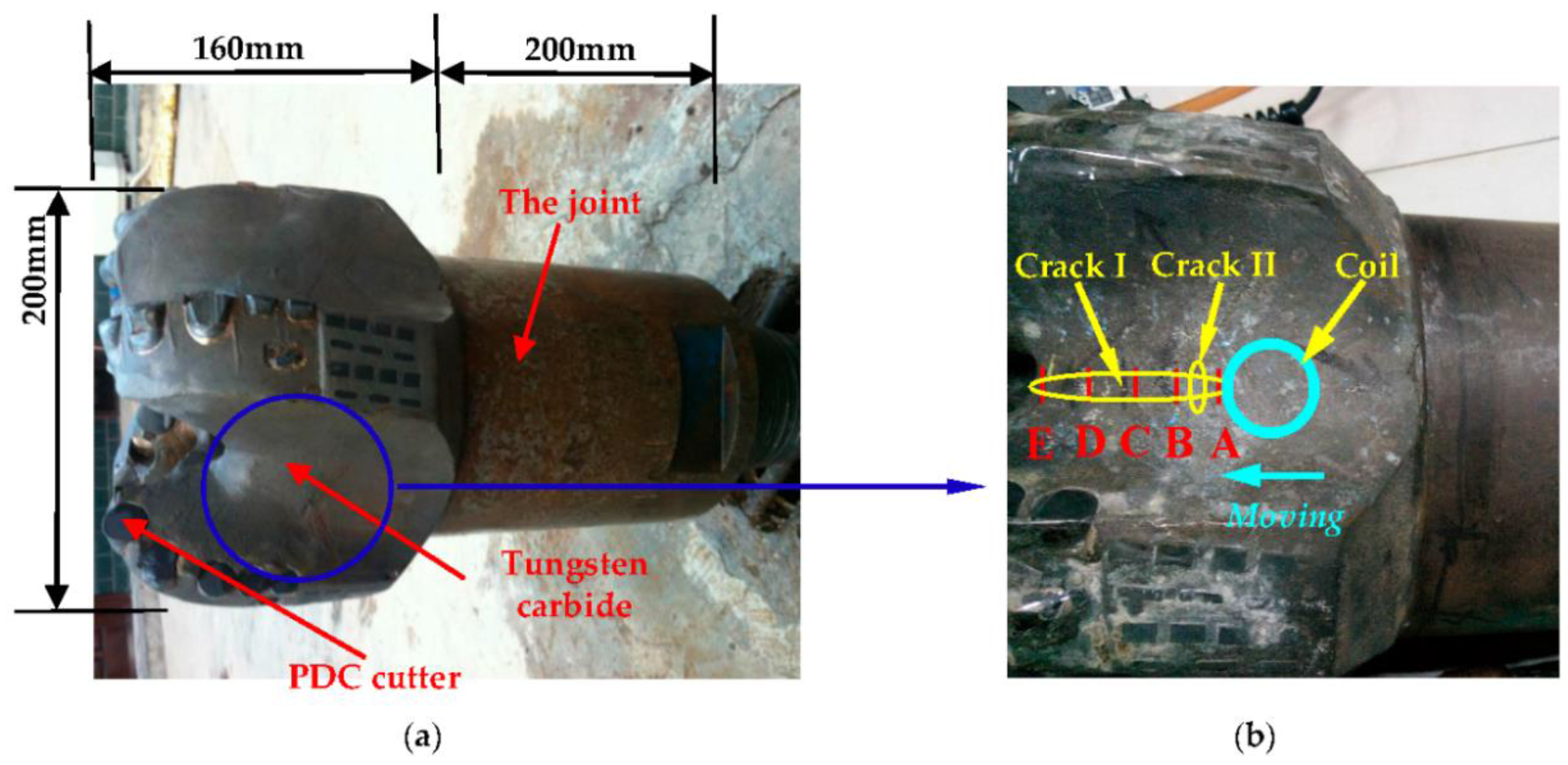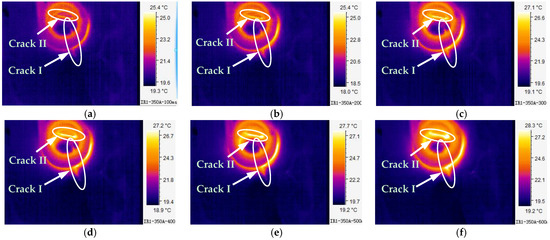 Figure 5.
IR image recorded at (
a
) 100 ms, (
b
) 200 ms, (
c
) 300 ms, (
d
) 400 ms, (
e
) 500 ms, and (
f
) 600 ms when the coil is placed on Position D shown as
Figure 4
b.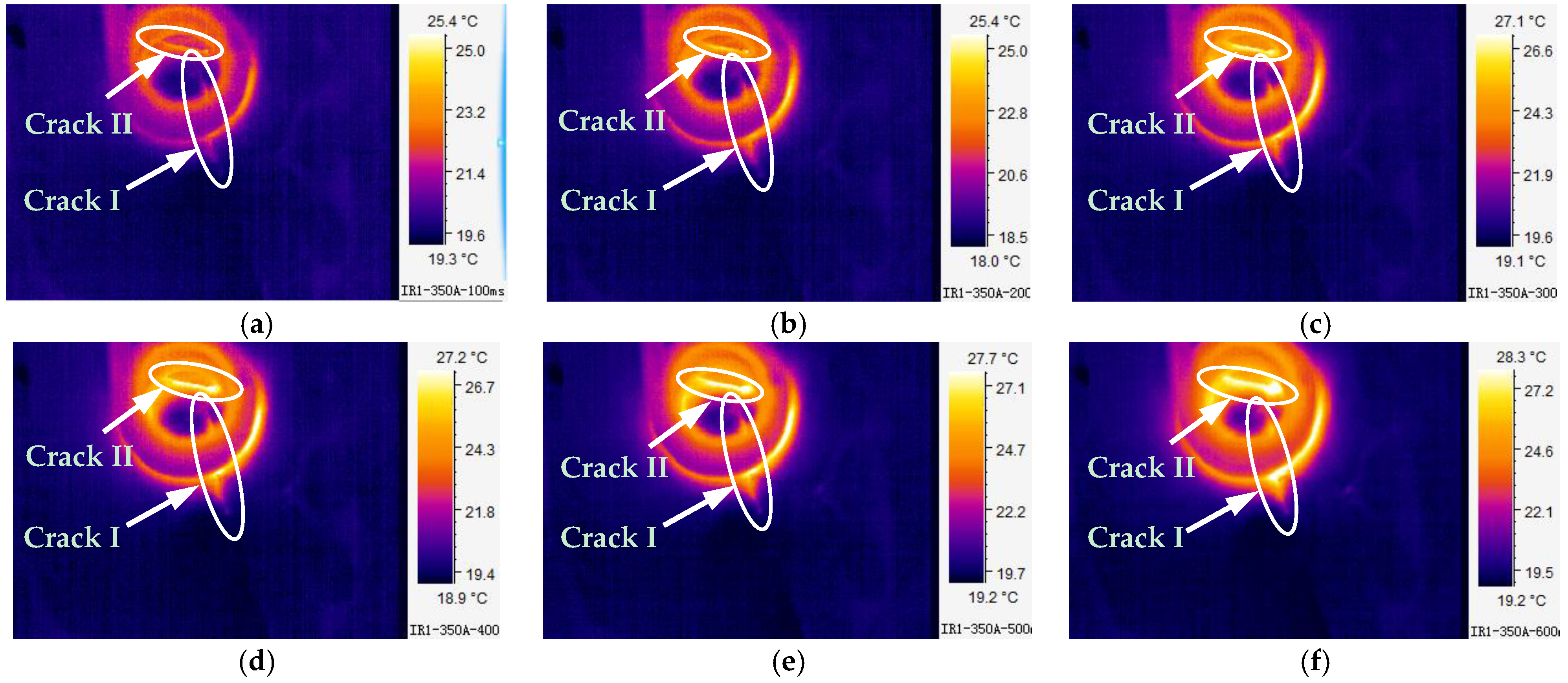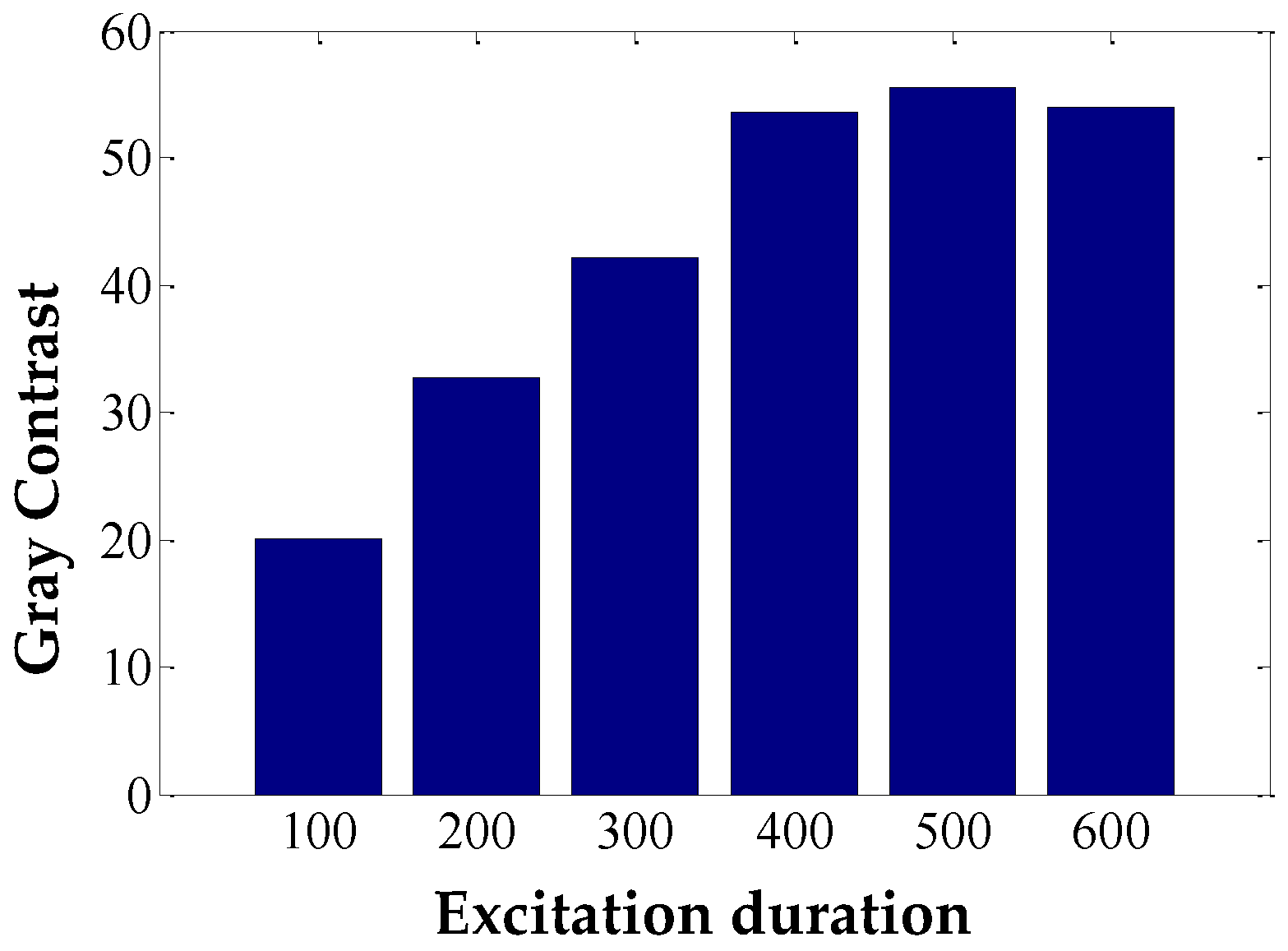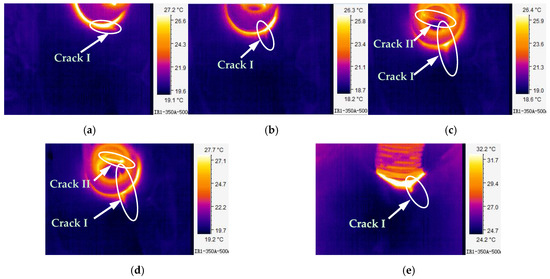 Figure 7.
IR images recorded when the coil is placed at (
a
) Position A, (
b
) Position B, (
c
) Position C, (
d
) Position D, and (
e
) Position E. Positions A~E is corresponding to
Figure 4
b.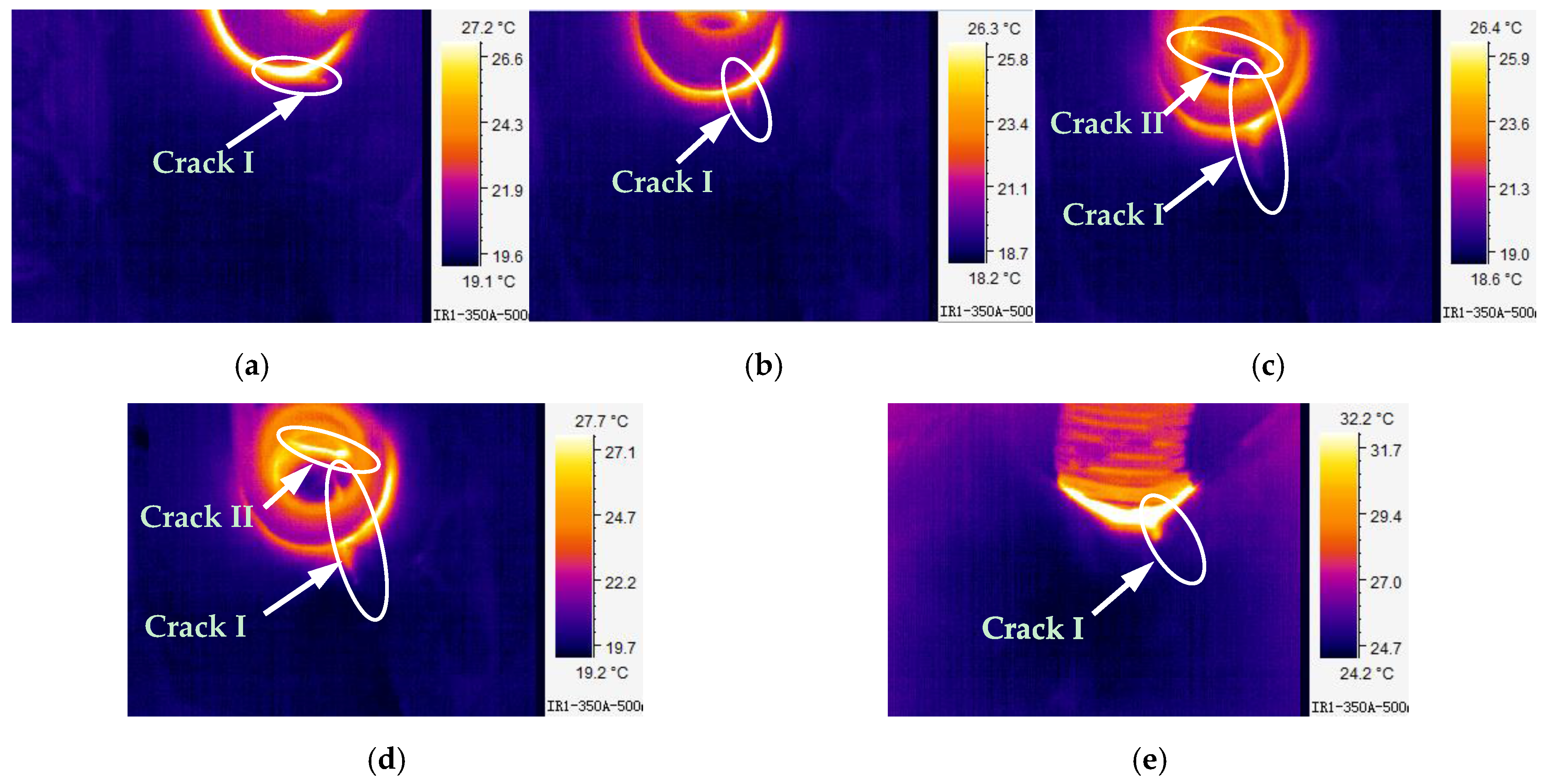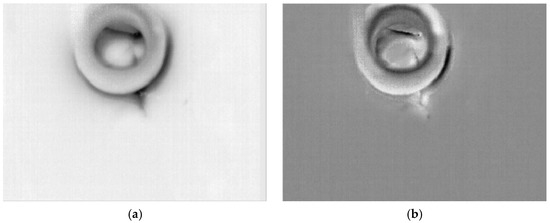 Figure 8. Image reconstructed by (a) the first principal component and (b) the second principal component.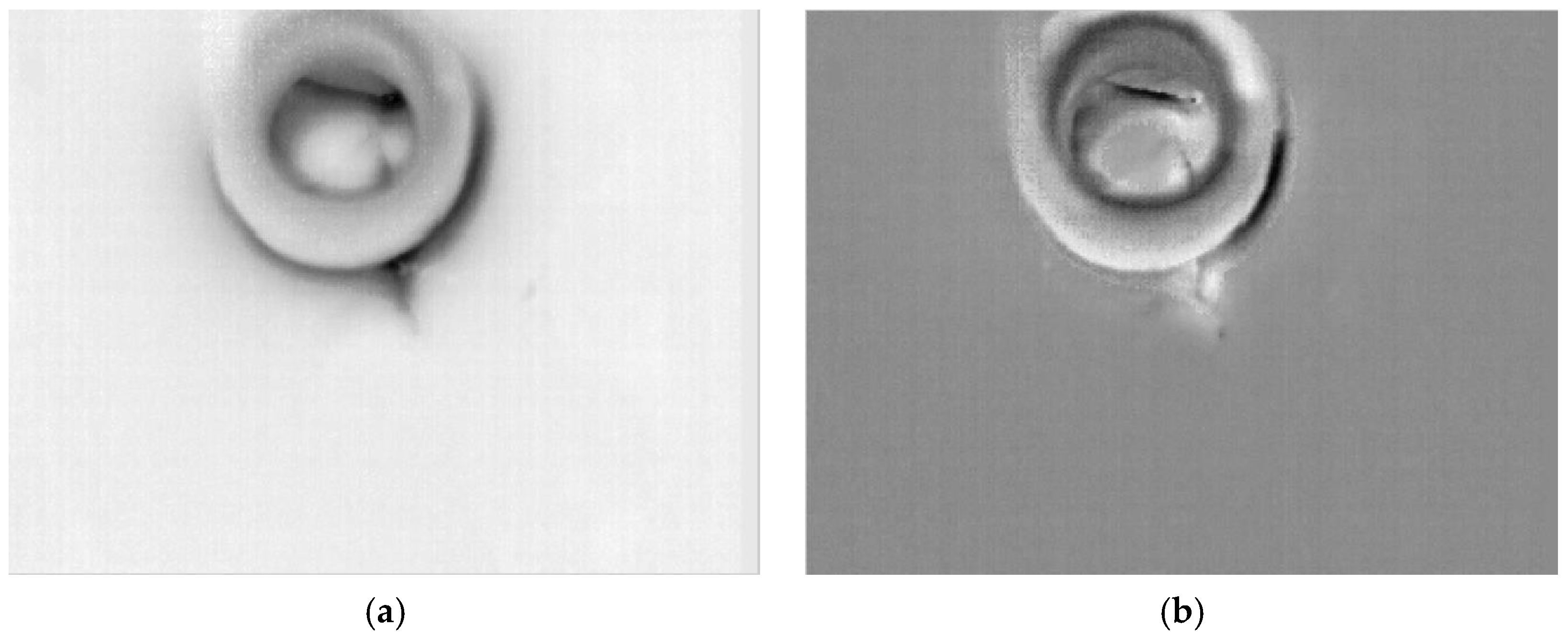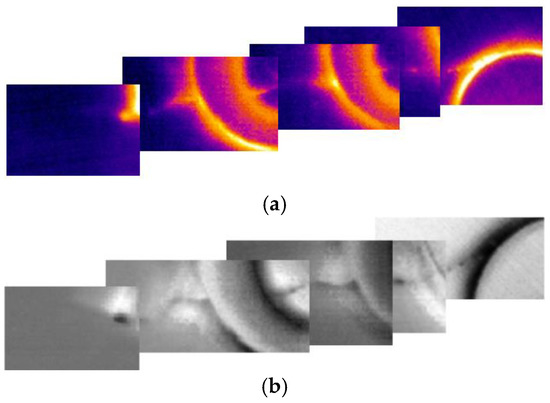 Figure 9. Crack reconstruction using (a) raw IR images and (b) a reconstructed image by the second principal component.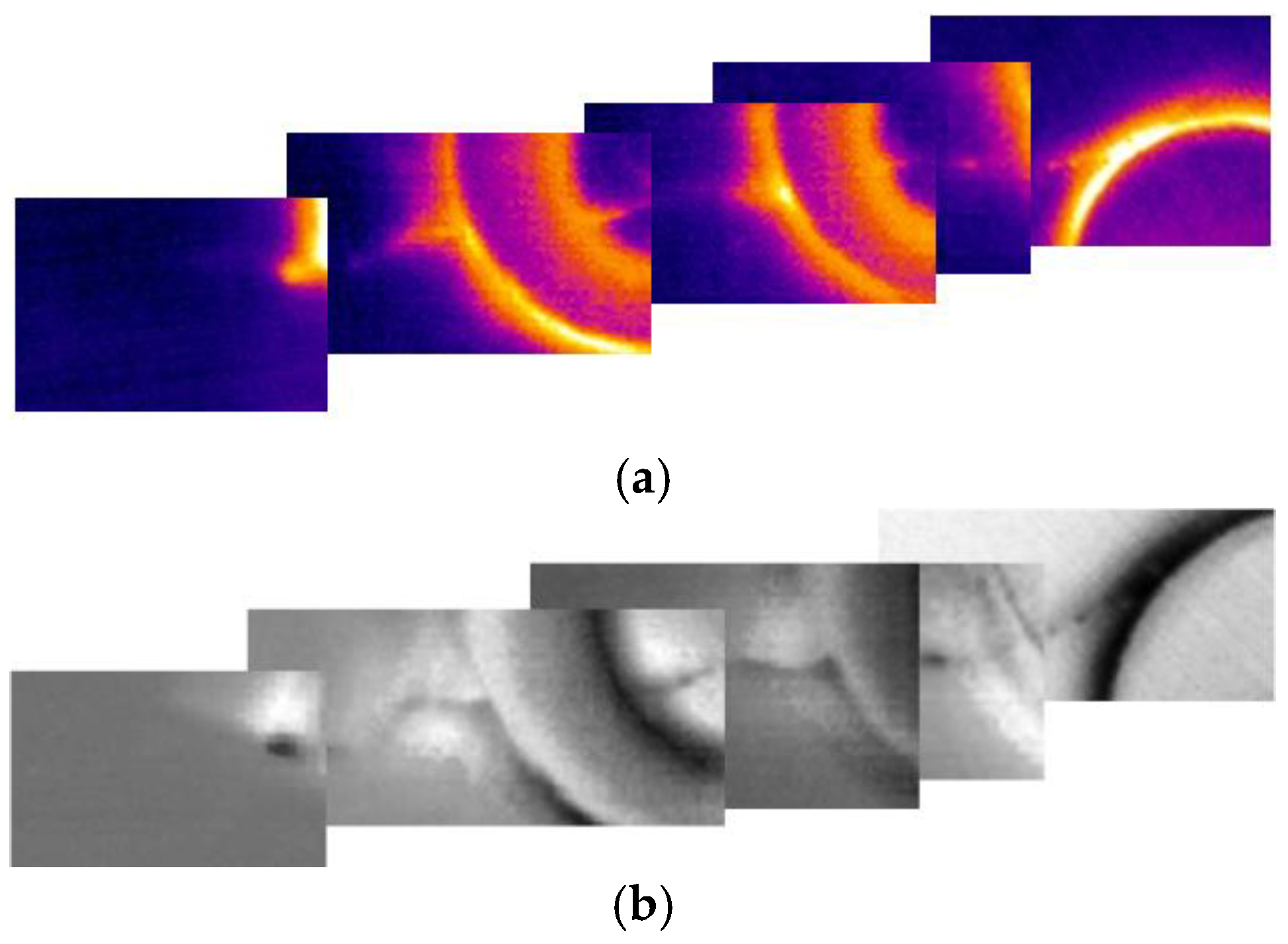 © 2017 by the authors. Licensee MDPI, Basel, Switzerland. This article is an open access article distributed under the terms and conditions of the Creative Commons Attribution (CC BY) license (http://creativecommons.org/licenses/by/4.0/).