Open Access This article is
freely available
re-usable
Article
Organising the Monies of Corporate Financial Crimes via Organisational Structures: Ostensible Legitimacy, Effective Anonymity, and Third-Party Facilitation
1
Centre for Criminology and Criminal Justice, University of Manchester, Manchester M13 9PL, UK
2
Erasmus School of Law, Erasmus University Rotterdam, 3000 DR Rotterdam, The Netherlands
3
School of Law, Durham University, Durham DH1 3LE, UK
*
Author to whom correspondence should be addressed.
Received: 9 April 2018 / Accepted: 17 May 2018 / Published: 19 May 2018
Abstract
:
This article analyses how the monies generated for, and from, corporate financial crimes are controlled, concealed, and converted through the use of organisational structures in the form of otherwise legitimate corporate entities and arrangements that serve as vehicles for the management of illicit finances. Unlike the illicit markets and associated 'organised crime groups' and 'criminal enterprises' that are the normal focus of money laundering studies, corporate financial crimes involve ostensibly legitimate businesses operating within licit, transnational markets. Within these scenarios, we see corporations as primary offenders, as agents, and as facilitators of the administration of illicit finances. In all cases, organisational structures provide opportunities for managing illicit finances that individuals alone cannot access, but which require some element of third-party collaboration. In this article, we draw on data generated from our Partnership for Conflict, Crime, and Security Research (PaCCS)-funded project on the misuse of corporate structures and entities to manage illicit finances to make a methodological and substantive addition to the literature in this area. We analyse two cases from our research—corporate bribery in international business and corporate tax fraud—before discussing three main findings: (1) the ostensible legitimacy created through abuse of otherwise lawful business arrangements; (2) the effective anonymity and insulation afforded through such misuse; and (3) the necessity for facilitation by third-party professionals operating within a stratified market. The analysis improves our understanding of how and why business offenders misuse what are otherwise legitimate business structures, arrangements, and practices in their criminal enterprise.
Keywords:
corporate financial crimes; organisational crime; corporate bribery; corporate tax fraud; corporate vehicles; money laundering; illicit finance; proceeds of crime
Author Contributions
All authors contributed to the design of the research, data collection and analysis and co-wrote the article. All authors read and approved the final manuscript.
Funding
This research was funded by the Partnership for Conflict, Crime and Security Research (PaCCS) grant number [ES/P001386/1].
Conflicts of Interest
The authors declare no conflict of interest.
1

NVivo is analysis software designed for managing qualitative data but can also be utilised in the coding of literature.

2The second author had access to these cases through a previous commissioned study in anticipation of legislative changes in the Netherlands with regard to the supervision and control of corporate vehicles (van de Bunt et al. 2007).

8The Fourth EU Anti-Money Laundering Directive (2015) defines beneficial ownership as 'any natural person(s) who ultimately owns or controls the customer and/or the natural person(s) on whose behalf a transaction or activity is being conducted' (see also FATF/OECD 2016 and FATF/OECD and CFATF 2010). Thus, a 'beneficial owner' is 'a natural person—that is, a real, live human being, not another company or trust—who directly or indirectly exercises substantial control over the company or receives substantial economic benefits from the company' (Global Witness 2013, p. 3). Thus, key features are the control exercised and the benefit derived by those people that own the company (van der Does de Willebois et al. 2011, p. 3).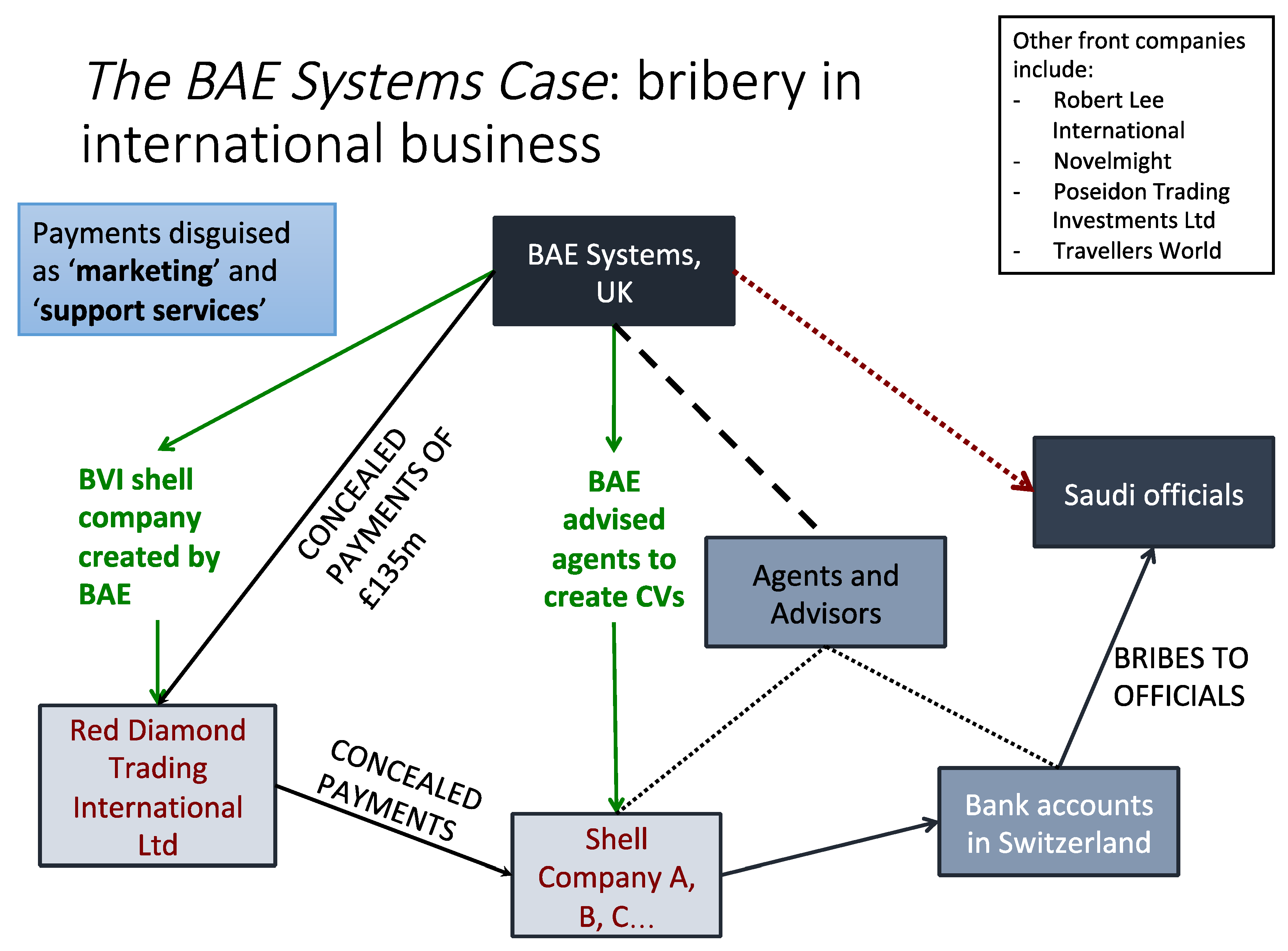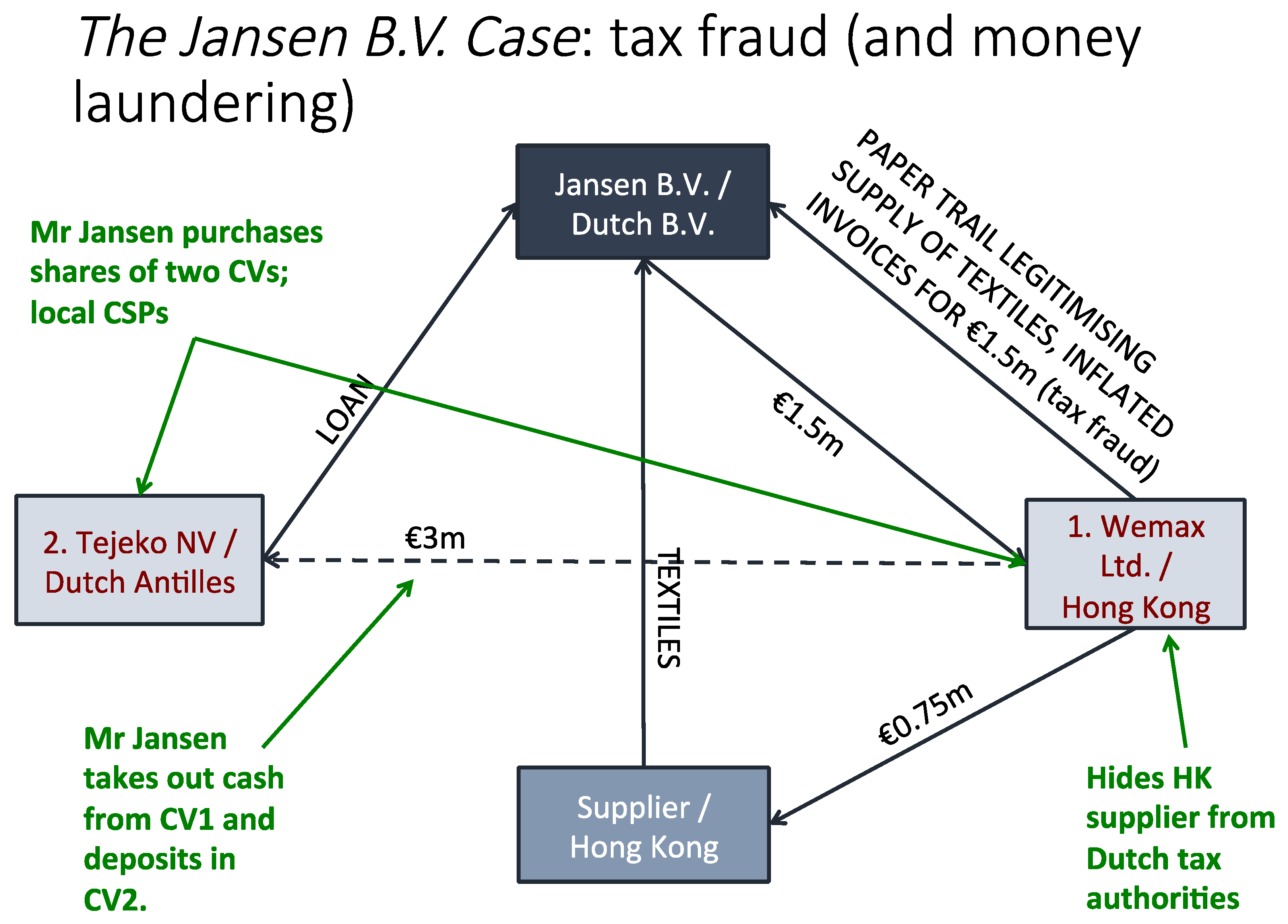 Topic Statement
The Misuse of Corporate Vehicles in the Organisation of Serious Crimes
Time Period
Not restricted
Geographical Scope
Global (English speaking)
Primary Concepts
'corporate vehicle', '(offshore) trust', 'limited company', '(offshore) foundation', 'listed company', '(offshore) partnership', 'shell-company', 'shell firm'
Secondary Concepts
'illicit finance', 'serious crime', 'white-collar crime', 'crime proceeds/proceeds of crime', 'dirty money', 'money laundering', 'fraud', 'criminal enterprise', 'organised crime', 'corporate crime', 'financial crime', 'tax evasion', 'offshore'
Databases searched

-

ProQuest (44 Databases: see website)

-

SCOPUS

-

Web of Science
Primary Concept
Query
Secondary Concepts
Primary Inclusion Criteria
Secondary Inclusion Criteria
"corporate vehicle"
AND
("illicit finance" OR "serious crime" OR "white-collar crime" OR "white collar crime" OR "crime proceeds" OR "proceeds of crime" OR "dirty money" OR "money laundering" OR "fraud" OR "criminal enterprise" OR "organised crime" OR "organized crime" OR "corporate crime" OR "financial crime" OR "tax evasion" OR "offshore")
28
7
"trust"
N/A
N/A
"offshore trust"
13
1
"limited company"
14
3
"foundation"
N/A
N/A
"offshore foundation"
0
0
"listed company"
20
1
"partnership"
N/A
N/A
"offshore partnership"
4
0
"shell company"
47
9
"shell firm"
6
0
132
21

© 2018 by the authors. Licensee MDPI, Basel, Switzerland. This article is an open access article distributed under the terms and conditions of the Creative Commons Attribution (CC BY) license (http://creativecommons.org/licenses/by/4.0/).