Open Access This article is
freely available
re-usable
Article
A Non-Extensive Statistical Mechanics View on Easter Island Seamounts Volume Distribution
Laboratory of Geophysics and Seismology, UNESCO Chair on Solid Earth Physics and Geohazards Risk Reduction, Technological Educational Institute of Crete, Chania, GR 73133 Crete, Greece
Received: 27 December 2017 / Accepted: 29 January 2018 / Published: 5 February 2018
Abstract
:
In the volcanic complex processes, inherent long-range interactions exist suggesting that Non-Extensive Statistical mechanics could be used to describe fundamental properties of the system. Based on the non-extensive Tsallis entropy a frequency-volume distribution function is suggested for the Easter Island-Salas y Gomez seamounts chain. Our results demonstrate the applicability of fundamental principles of Tsallis entropy to derive the cumulative distribution of seamounts volumes. The work suggests that the processes responsible for hotspot seamount formation are complex and the cumulative frequency-volume distribution of seamounts in the Easter Island/Salas y Gomez Chain (ESC) are well-described by a q-exponential function. The analysis leads to a non-extensive index
q
= 1.54 in agreement with that presented in other geodynamic or laboratory scale effects.
Keywords:
Tsallis entropy; Easter island seamounts; volume distribution; systems obeying scaling laws; complex volcanic systems
Conflicts of Interest
The authors declare no conflict of interest.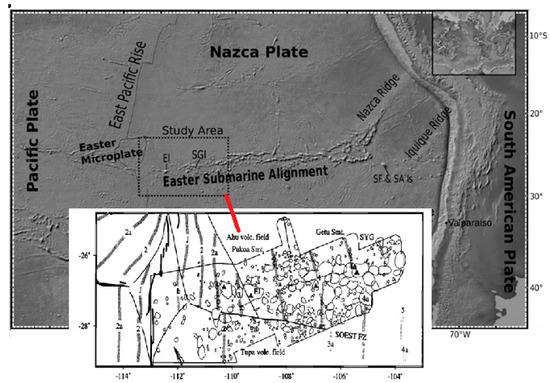 Figure 1.
Map of the topography of the southeastern Pacific created using the Global Topography database. The study area is indicated by the dotted which includes Easter Island (EI) and Salas y Gómez Island (SGI). The Easter Island/Salas y Gomez Chain (ESC) is extracted in the map (modified from [
10
]).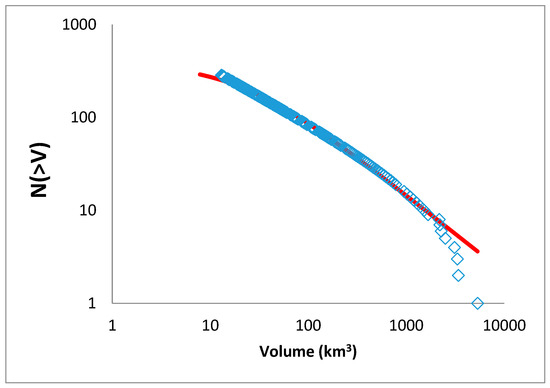 Figure 2.
The cumulative distribution function
P
(>
V
) of ESC volume data (diamond blue) as reported in [
40
], fitted with a
Q
-exponential (red line) with
Q
= 2.20 and a geometric factor
Vq
≈ 24 km
3
. The
Q
= 2.20 leads to
q
= 1.54.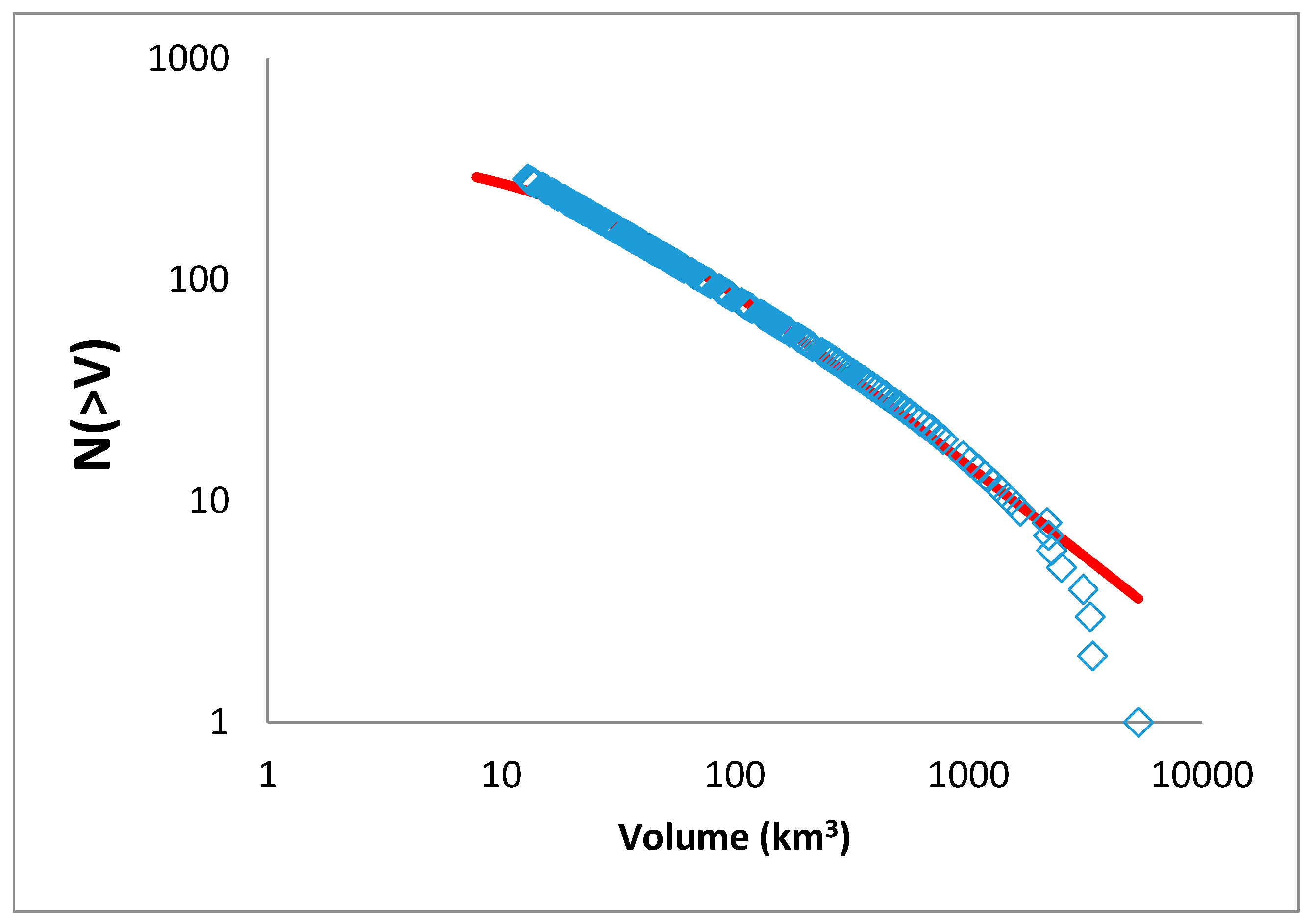 © 2018 by the author. Licensee MDPI, Basel, Switzerland. This article is an open access article distributed under the terms and conditions of the Creative Commons Attribution (CC BY) license (http://creativecommons.org/licenses/by/4.0/).