Potential Impact of Construction Noise on Selected Zoo Animals
1
New Zealand Centre for Conservation Medicine, Auckland Zoo, Auckland 1022, New Zealand
2
Department of Mechanical Engineering, University of Auckland, Auckland 1010, New Zealand
3
School of Veterinary Science, Massey University, Palmerston North 4442, New Zealand
4
School of Environmental and Animal Sciences, Unitec Institute of Technology, Auckland 1142, New Zealand
5
Centre for Animal Welfare and Ethics, School of Veterinary Science, University of Queensland, Gatton, QLD 4343, Australia
*
Author to whom correspondence should be addressed.
Received: 31 May 2019
/
Revised: 8 July 2019
/
Accepted: 22 July 2019
/
Published: 31 July 2019
Simple Summary
Animals in zoos can adapt to many noises they hear on a regular basis. However, construction noise that is intense or occurs unpredictably may negatively impact the welfare state of some animals and induce a chronic stress response. This study aimed to understand the behavioral response to construction noise of selected species in an urban zoo in order to guide mitigating actions in advance of, and during, a planned construction project. The behavior of elephants, giraffes, emus and alligators was recorded during 90-min exposures to different sound environments including ambient sound, and four construction sound treatments. A non-invasive measure of physiological stress response was also measured in emus. All species appeared to respond to the recorded noise, with giraffes, elephants and emu, demonstrating behavioral changes potentially indicative of agitation or stress. This study has implications for the trade-offs that occur when zoos seek to improve long-term animal welfare through enclosure refurbishment and short-term impacts on animals exposed to construction noise.
In anticipation of a major construction project in an urban New Zealand zoo, a study was initiated to assess the response to construction noise of selected animal species (elephant, giraffe, emu and alligator) previously observed to be sensitive to this kind of noise. The overall aim was to detect any signs of aversive responses to this noise to enable keepers to recognize these and take any necessary mitigating actions during the construction period. The experimental approach involved the creation of acoustic maps of each focal animal enclosure, a series of 90-min video recordings of the animals' behavior in response to ambient noise (control) and amplified broadcast of pre-recorded continuous and intermittent construction noise. Concentration of fecal corticosterone metabolites was also measured for the emus. Key findings were that giraffes, elephants and emus appeared to show an increase in behaviors that could indicate stress or agitation including vigilance and locomotion and may prefer quieter regions of their enclosure during sound exposure. Giraffes also increased close contact with conspecifics when exposed to construction noise. While alligators did not show clear evidence of noise-related stress, our findings indicated that all focal species showed some behavioral responses to recorded construction noise.
View Full-Text
►

▼

Show Figures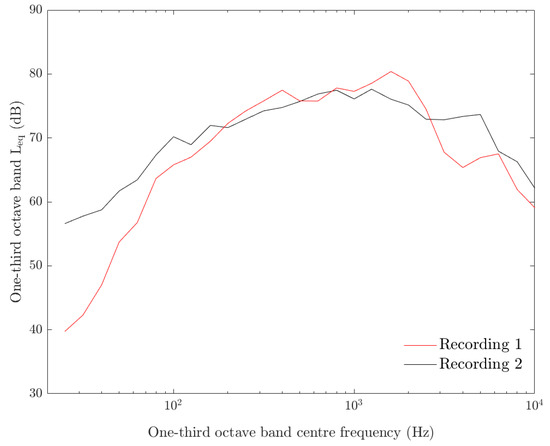 Figure 1
This is an open access article distributed under the
Creative Commons Attribution License
which permits unrestricted use, distribution, and reproduction in any medium, provided the original work is properly cited

MDPI and ACS Style
Jakob-Hoff, R.; Kingan, M.; Fenemore, C.; Schmid, G.; Cockrem, J.F.; Crackle, A.; Van Bemmel, E.; Connor, R.; Descovich, K. Potential Impact of Construction Noise on Selected Zoo Animals. Animals 2019, 9, 504. https://doi.org/10.3390/ani9080504
AMA Style
Jakob-Hoff R, Kingan M, Fenemore C, Schmid G, Cockrem JF, Crackle A, Van Bemmel E, Connor R, Descovich K. Potential Impact of Construction Noise on Selected Zoo Animals. Animals. 2019; 9(8):504. https://doi.org/10.3390/ani9080504
Chicago/Turabian Style
Jakob-Hoff, Richard, Michael Kingan, Chiaki Fenemore, Gian Schmid, John F. Cockrem, Amanda Crackle, Emily Van Bemmel, Rebecca Connor, and Kris Descovich. 2019. "Potential Impact of Construction Noise on Selected Zoo Animals" Animals 9, no. 8: 504. https://doi.org/10.3390/ani9080504
Note that from the first issue of 2016, MDPI journals use article numbers instead of page numbers. See further details
here
.