Cellular and Molecular Adaptation of Bovine Granulosa Cells and Oocytes under Heat Stress
1
Key Laboratory of Animal Genetics, Breeding, and Reproduction, MARA; National Engineering Laboratory for Animal Breeding, College of Animal Science and Technology, China Agricultural University, Beijing 100193, China
2
Embryo Biotechnology and Reproduction Laboratory, Institute of Animal Sciences, Chinese Academy of Agricultural Sciences, Beijing 100193, China
3
Anhui Provincial Laboratory of Local Livestock and Poultry Genetical Resources Conservation and Breeding, College of Animal Science and Technology, Anhui Agricultural University, Hefei 230036, China
*
Author to whom correspondence should be addressed.
†
These authors contributed equally to this work.
Received: 26 November 2019 / Revised: 7 January 2020 / Accepted: 8 January 2020 / Published: 9 January 2020
Simple Summary
Heat stress can have large effects on most aspects of reproductive function in dairy cows. A hot environment can increase blood, rectal, and uterine temperatures, alter ovarian folliculogenesis, suppress fertility, oogenesis, and embryogenesis and ultimately reduce conception and pregnancy rates. Among the components of the female reproductive tract, the ovarian pool of follicles and their enclosed granulosa cells and oocytes are highly sensitive to hyperthermia. Many effects of elevated temperature on granulosa cells and developing oocytes involve increased production of reactive oxygen species, subsequently induce cellular apoptosis, and decrease the developmental ability of oocytes to be fertilized. Furthermore, heat stress-associated reproductive disorders are associated with altered progesterone and reduced estradiol production by ovarian follicles. The review mainly focuses on the follicle-enclosed granulosa cells and oocytes, provides new insights into the cellular and molecular adaptations of granulosa cells and oocyte under heat stress, depicts the role of the follicle microenvironment, and discusses some mechanisms that might underlie oocyte impairment. This study provides a possible way for the genetic adaptation to heat stress both for the regulation of body temperature and cellular resistance to elevated temperature.
Heat stress has long been recognized as a challenging issue that severely influences the reproductive functions of dairy cattle, disrupting oocyte development during fetal growth. These detrimental effects of heat stress are the result of either the hyperthermia associated with heat stress or the physiological adjustments made by the heat-stressed animal to regulate body temperature. In addition, elevated temperatures have been implicated in increasing the production of reactive oxygen species. Thus, understanding the impact of heat stress on reproductive functions, from a cellular to molecular level, might help in selecting heat-resilient dairy cattle and developing heat stress mitigation strategies. In the present paper, we have attempted to describe the changes in the reproductive system and function of dairy cattle in response to heat stress by reviewing the latest literature in this area. The review provides useful knowledge on the cellular and genetic basis of oocyte and granulosa cells in heat-stressed dairy cattle, which could be helpful for future research in this area.
View Full-Text
►

▼

Show Figures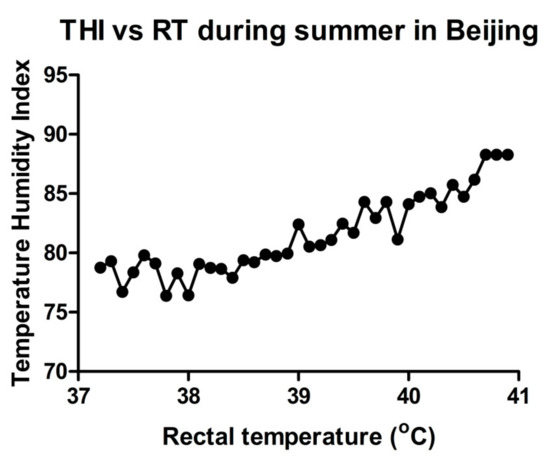 Figure 1
This is an open access article distributed under the
Creative Commons Attribution License
which permits unrestricted use, distribution, and reproduction in any medium, provided the original work is properly cited

Note that from the first issue of 2016, MDPI journals use article numbers instead of page numbers. See further details
here
.