Curiously, to many of the sex dolls' customers, the dolls are not just for sex; they see them as companions and objects of affection. From a science point of view, this calls for a worthy case of neuro-study on human intimacy with inanimate objects.
Abyss Creations' founder and owner Matt McMullen, an artist and designer, began making the RealDoll out of obsession for sculpting the female body. Unlike Pygmalion's love tale, McMullen's is an unfolding entrepreneurial story in a lucrative yet highly controversial industry, serving his eager customers as a commercial Pygmalion. And instead of Aphrodite, these customers are counting on artificial intelligence to imbue their man-made companions with the magic of life.
While the trinity of "marriage, sex and co-parenting" will continue to dominate for a long time to come, these developments are portending new alternatives, with potentially profound social consequences. They undoubtedly raise big, challenging questions about human destiny, and Man's own hand in it. They also provide a new context for the examination, expression, celebration, and contemplation of human sexuality, from multiple points of view.
Understanding where we came from helps illuminate where we are going. Although prompted by the emergence of sexbots, the purpose of this special issue is to stimulate much broader (and deeper) inquisition and renewed understanding of sex, sexuality, and human relationships, as well as reflections on what the sexbot phenomenon is forcing us to confront on scientific, cultural, social, and ethical levels.
Conflicts of Interest
The author declares no conflicts of interest.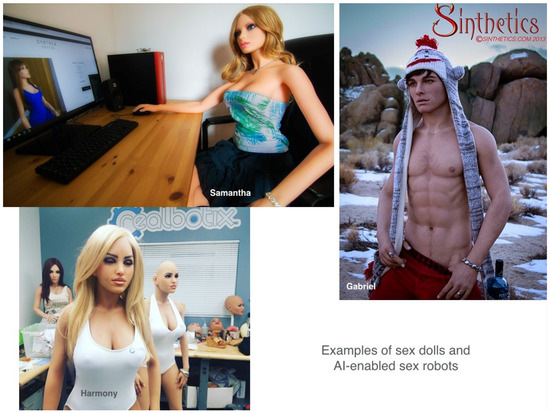 Figure 1. Leading sex dolls in the market and AI-enabled sex robots under development: "Harmony", by Abyss Creations/Realbotix; "Samantha", by Synthea Amatus; and "Gabriel", by Sinthetics. Image sources and copyright: the fore-mentioned companies, respectively.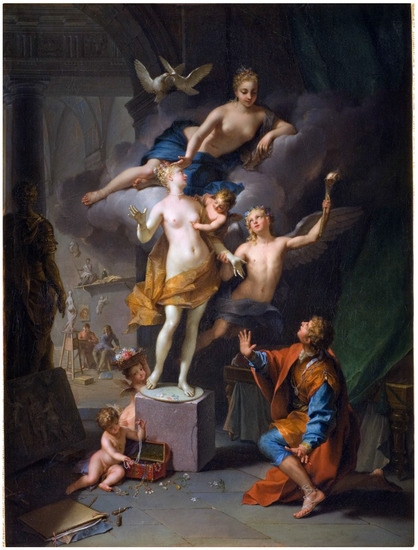 Figure 2.
Raoux, Jean.
Pygmalion Adoring His Statue
. (
Raoux 1717
). Musée Fabre, Montpellier. Public domain.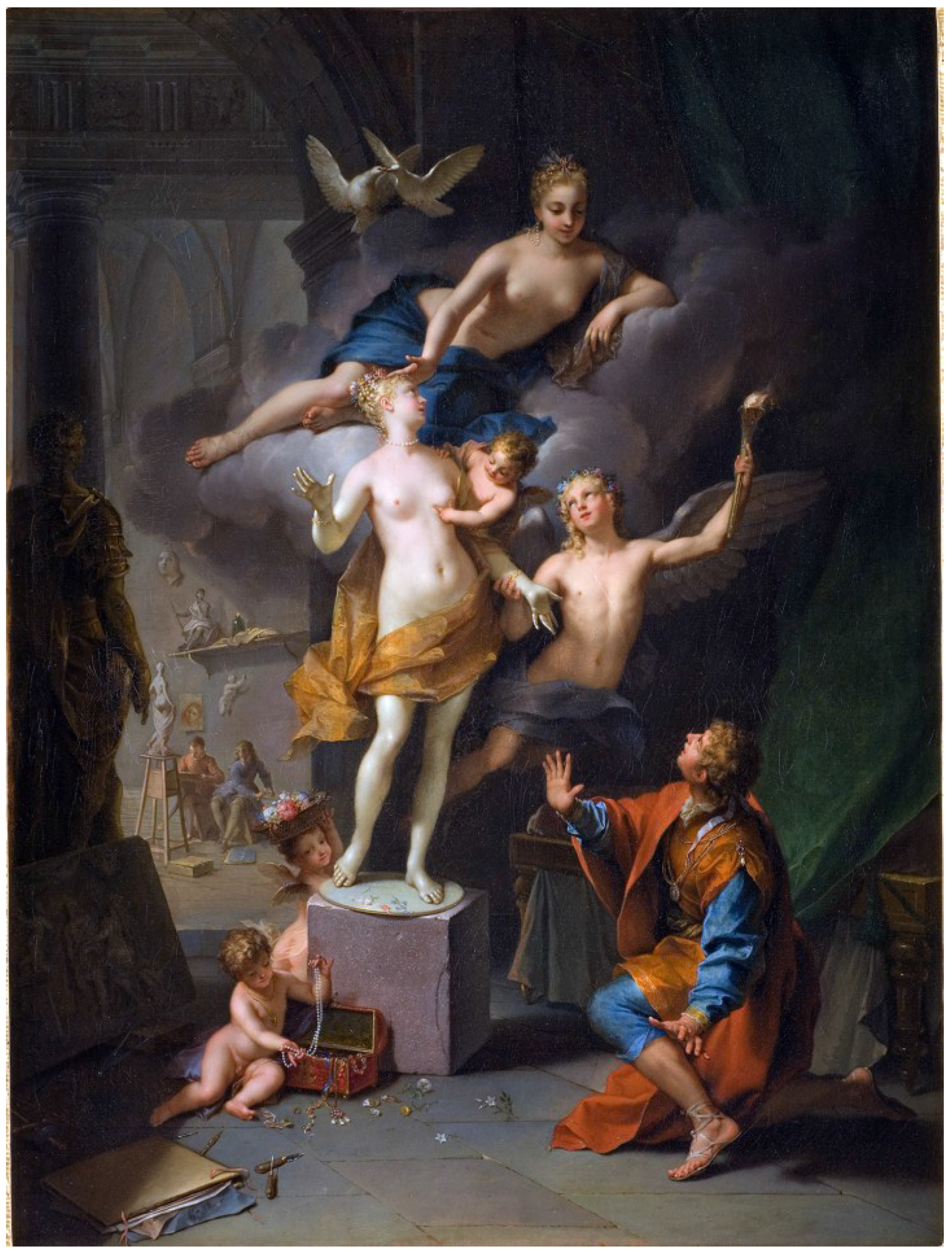 © 2018 by the author. Licensee MDPI, Basel, Switzerland. This article is an open access article distributed under the terms and conditions of the Creative Commons Attribution (CC BY) license (http://creativecommons.org/licenses/by/4.0/).