Sn-0.5Cu(-
x

)Al Solder Alloys: Microstructure-Related Aspects and Tensile Properties Responses

1

Department of Manufacturing and Materials Engineering, University of Campinas-UNICAMP, 13083-860 Campinas, Brazil

2

Department of Materials Engineering, Federal University of São Carlos-UFSCar, 13565-905 São Carlos, Brazil

3

Department of Materials Engineering, Federal University of Rio Grande do Norte-UFRN, 59078-970 Natal, Brazil

4

Campus of São João da Boa Vista, São Paulo State University-UNESP, 13876-750 São João da Boa Vista, Brazil

*

Author to whom correspondence should be addressed.

Received: 31 January 2019 / Revised: 11 February 2019 / Accepted: 12 February 2019 / Published: 17 February 2019
Abstract
In this study, experiments were conducted to analyze the effect of 0.05 and 0.1 wt.% Al additions during the unsteady-state growth of the Sn-0.5wt.%Cu solder alloy. Various as-solidified specimens of each alloy were selected so that tensile tests could also be performed. Microstructural aspects such as the dimensions of primary, λ
1
, and secondary, λ
2
, dendritic arrays, and intermetallic compounds (IMCs) morphologies were comparatively assessed for the three tested compositions, that is, Sn-0.5wt.%Cu, Sn-0.5wt.%Cu-0.05wt.%Al, and Sn-0.5wt.%Cu-0.1wt.%Al alloys. Al addition affected neither the primary dendritic spacing nor the types of morphologies identified for the Cu
6
Sn
5
IMC, which was found to be either globular or fibrous regardless of the alloy considered. Secondary dendrite arm spacing was found to be enlarged and the eutectic fraction was reduced with an increase in the Al-content. Tensile properties remained unaffected with the addition of Al, except for the improvement in ductility of up to 40% when compared to the Sn-0.5wt.%Cu alloy without Al trace. A smaller λ
2
in size was demonstrated to be the prime microstructure parameter associated with the beneficial effect on the strength of the Sn-0.5wt.%Cu(-x)Al alloys.
View Full-Text
►

▼

Figures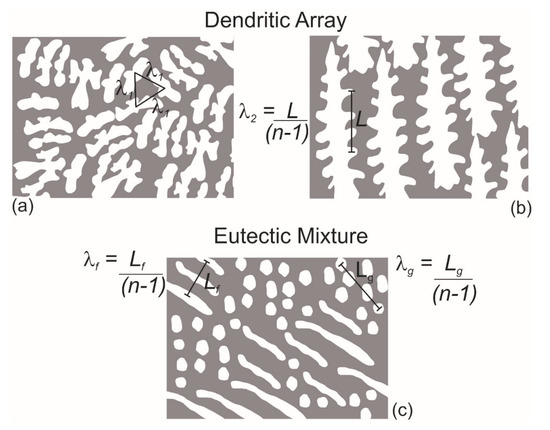 Figure 1
This is an open access article distributed under the
Creative Commons Attribution License
which permits unrestricted use, distribution, and reproduction in any medium, provided the original work is properly cited (CC BY 4.0).

Share & Cite This Article
MDPI and ACS Style
Lima, T.S.; de Gouveia, G.L.; da Silva Septimio, R.; da Cruz, C.B.; Silva, B.L.; Brito, C.; Spinelli, J.E.; Cheung, N. Sn-0.5Cu(-x)Al Solder Alloys: Microstructure-Related Aspects and Tensile Properties Responses. Metals 2019, 9, 241.
Note that from the first issue of 2016, MDPI journals use article numbers instead of page numbers. See further details here.
Related Articles
Comments
[Return to top]