Non-Equilibrium Solidification of Undercooled Metallic Melts
Institut für Materialphysik im Weltraum, Deutsches Zentrum für Luft- und Raumfahrt, DLR, Köln 51147, Germany
Received: 15 May 2014 / Revised: 3 June 2014 / Accepted: 4 June 2014 / Published: 20 June 2014
Abstract
If a liquid is undercooled below its equilibrium melting temperature an excess Gibbs free energy is created. This gives access to solidification of metastable solids under non-equilibrium conditions. In the present work, techniques of containerless processing are applied. Electromagnetic and electrostatic levitation enable to freely suspend a liquid drop of a few millimeters in diameter. Heterogeneous nucleation on container walls is completely avoided leading to large undercoolings. The freely suspended drop is accessible for direct observation of rapid solidification under conditions far away from equilibrium by applying proper diagnostic means. Nucleation of metastable crystalline phases is monitored by X-ray diffraction using synchrotron radiation during non-equilibrium solidification. While nucleation preselects the crystallographic phase, subsequent crystal growth controls the microstructure evolution. Metastable microstructures are obtained from deeply undercooled melts as supersaturated solid solutions, disordered superlattice structures of intermetallics. Nucleation and crystal growth take place by heat and mass transport. Comparative experiments in reduced gravity allow for investigations on how forced convection can be used to alter the transport processes and design materials by using undercooling and convection as process parameters.
View Full-Text
►

▼

Figures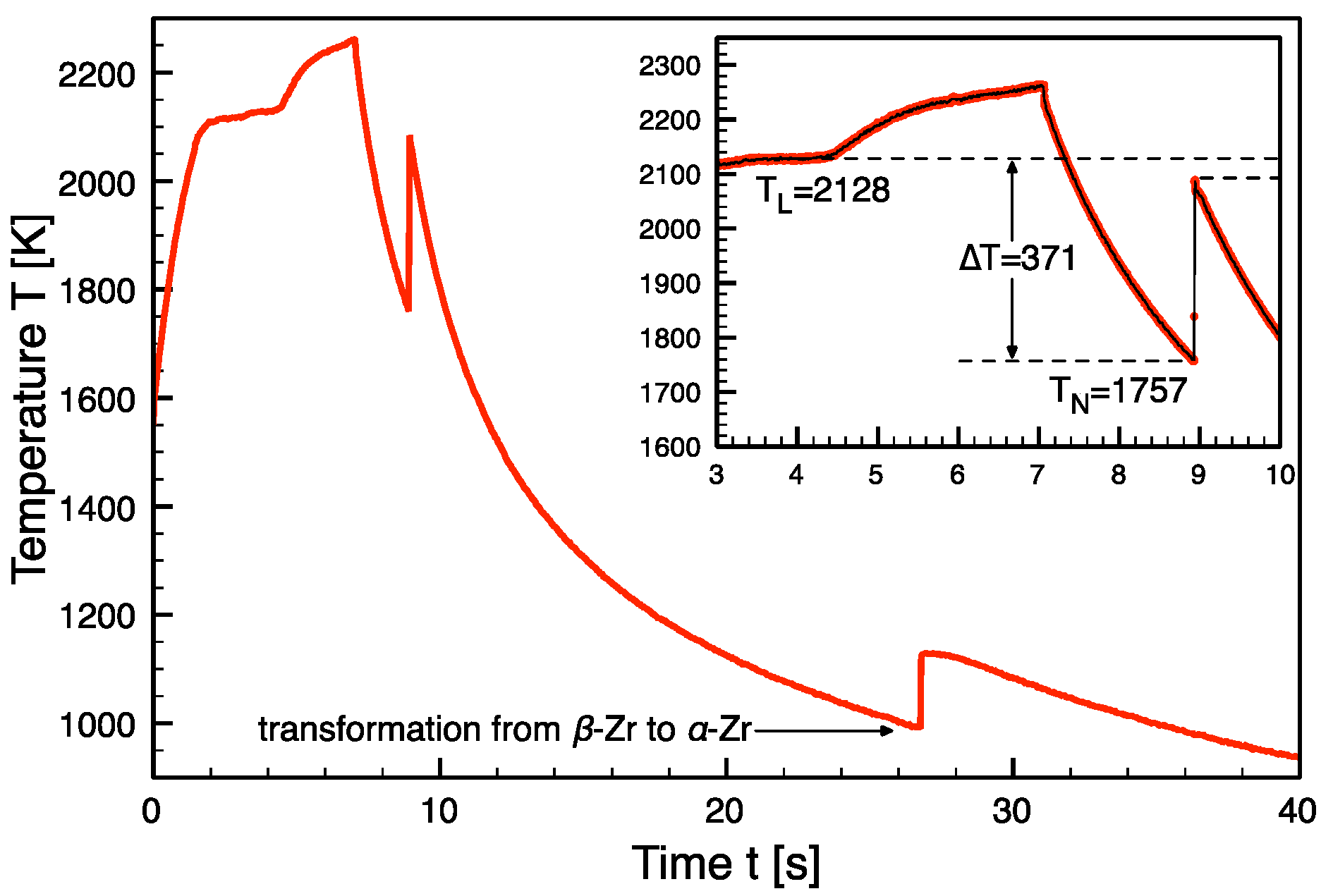 Figure 1

Share & Cite This Article
MDPI and ACS Style
Herlach, D.M. Non-Equilibrium Solidification of Undercooled Metallic Melts. Metals 2014, 4, 196-234.
Related Articles
Comments
[Return to top]