Phylogeography of the Cactophilic
Drosophila

and Other Arthropods Associated with Cactus Necroses in the Sonoran Desert

1

Centro de Investigación en Alimentación y Desarrollo, A.C., Unidad Guaymas, Apartado Postal 284, Guaymas, Sonora 85480, México

2

Division of Biological Sciences, University of California, San Diego, La Jolla, CA 92093, USA

*

Author to whom correspondence should be addressed.

Received: 19 March 2011 / Revised: 23 April 2011 / Accepted: 3 May 2011 / Published: 5 May 2011
Abstract
Studies on the population genetics, phylogenetic relationships, systematics and evolution of arthropods that inhabit necrotic tissue of cacti in the Sonoran Desert of North America are reviewed. These studies have focused upon several species of insects (orders Diptera and Coleoptera) and arachnids (order Pseudoscorpiones). For most taxa studied, little genetic structure and high dispersal ability are found in populations inhabiting the mainland and Baja California peninsula regions of the Sonoran Desert, consistent with the availability of the rotting cactus microhabitat which is patchily distributed and ephemeral. There is evidence, however, that the Gulf of California, which bisects the Sonoran Desert, has played a role in limiting gene flow and promoting speciation in several taxa, including histerid beetles, whereas other taxa, especially
Drosophila nigrospiracula
and
D. mettleri
, apparently are able to freely cross the Gulf, probably by taking advantage of the Midriff Islands in the northern Gulf as dispersal "stepping stones". Genetic evidence has also been found for historical population expansions dating to the Pleistocene and late Pliocene in several taxa. Overall, these studies have provided important insights into how arthropods with different life history traits, but generally restricted to a necrotic cactus microhabitat, have evolved in an environmentally harsh and tectonically active region. In addition, they suggest some taxa for further, and more detailed, hypothesis driven studies of speciation.
View Full-Text
►

▼

Figures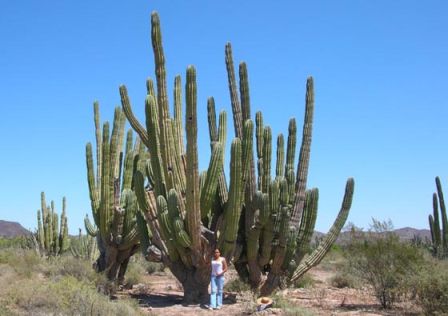 Graphical abstract

Share & Cite This Article
MDPI and ACS Style
Pfeiler, E.; Markow, T.A. Phylogeography of the Cactophilic Drosophila and Other Arthropods Associated with Cactus Necroses in the Sonoran Desert. Insects 2011, 2, 218-231.
Related Articles
Comments
[Return to top]