Open Access This article is
freely available
re-usable
Conference Report
The HI Distribution Observed toward a Halo Region of the Milky Way
Observatorio Astronómico de Quito, Escuela Politécnica Nacional, Av. Gran Colombia S/N, Quito 170403, Ecuador
*
Author to whom correspondence should be addressed.
Academic Editor: Emilio Elizalde
Received: 18 July 2017 / Accepted: 24 August 2017 / Published: 28 August 2017
Abstract
:
We use observations of the neutral atomic hydrogen (HI) 21-cm emission line to study the spatial distribution of the HI gas in a 80°90° region of the Galaxy halo. The HI column densities in the range of 3–11 × 10 cm have been estimated for some of the studied regions. In our map—obtained with a spectral sensitivity of ∼2 K—we do not detect any HI 21-cm emission line above 2 at Galactic latitudes higher than ∼46°. This report summarizes our contribution presented at the conference on the origin and evolution of barionic Galaxy halos.
Keywords:
21-cm emission line; Galaxy halo; interstellar medium
Author Contributions
All authors carried out the observations and performed the data reduction and analysis. E. López and J. Armijos wrote the manuscript.
Conflicts of Interest
The authors declare no conflict of interest.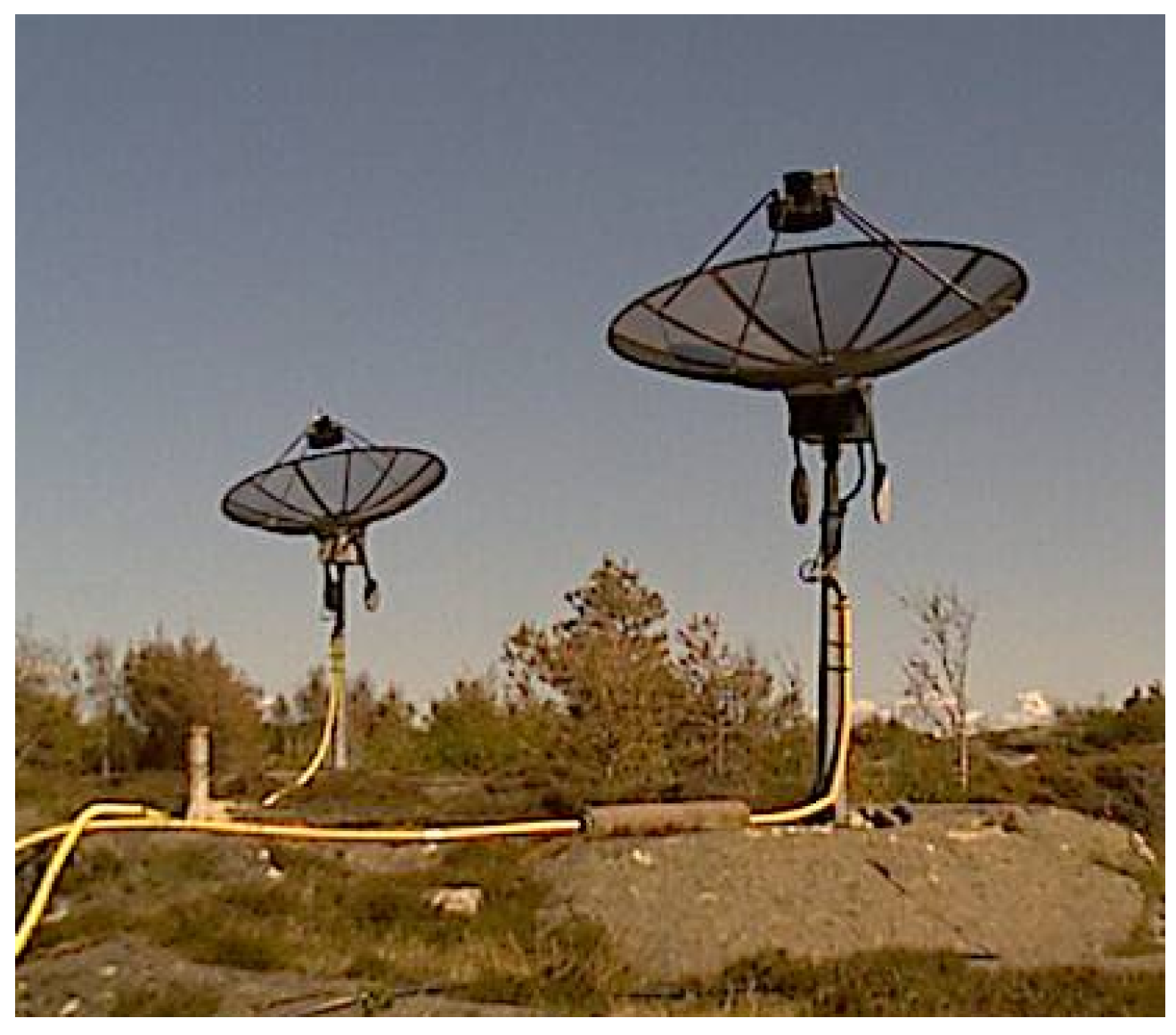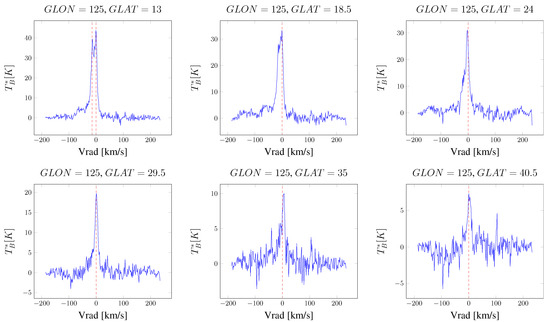 Figure 2. Neutral atomic hydrogen (HI) 21-cm emission line observed toward six positions in the Milky Way. The dashed red line indicates the 0 km s velocity in all of the panels. In the upper-left panel, the velocity of km s—corresponding to another gas component with a radial velocity different than 0 km s—is also indicated.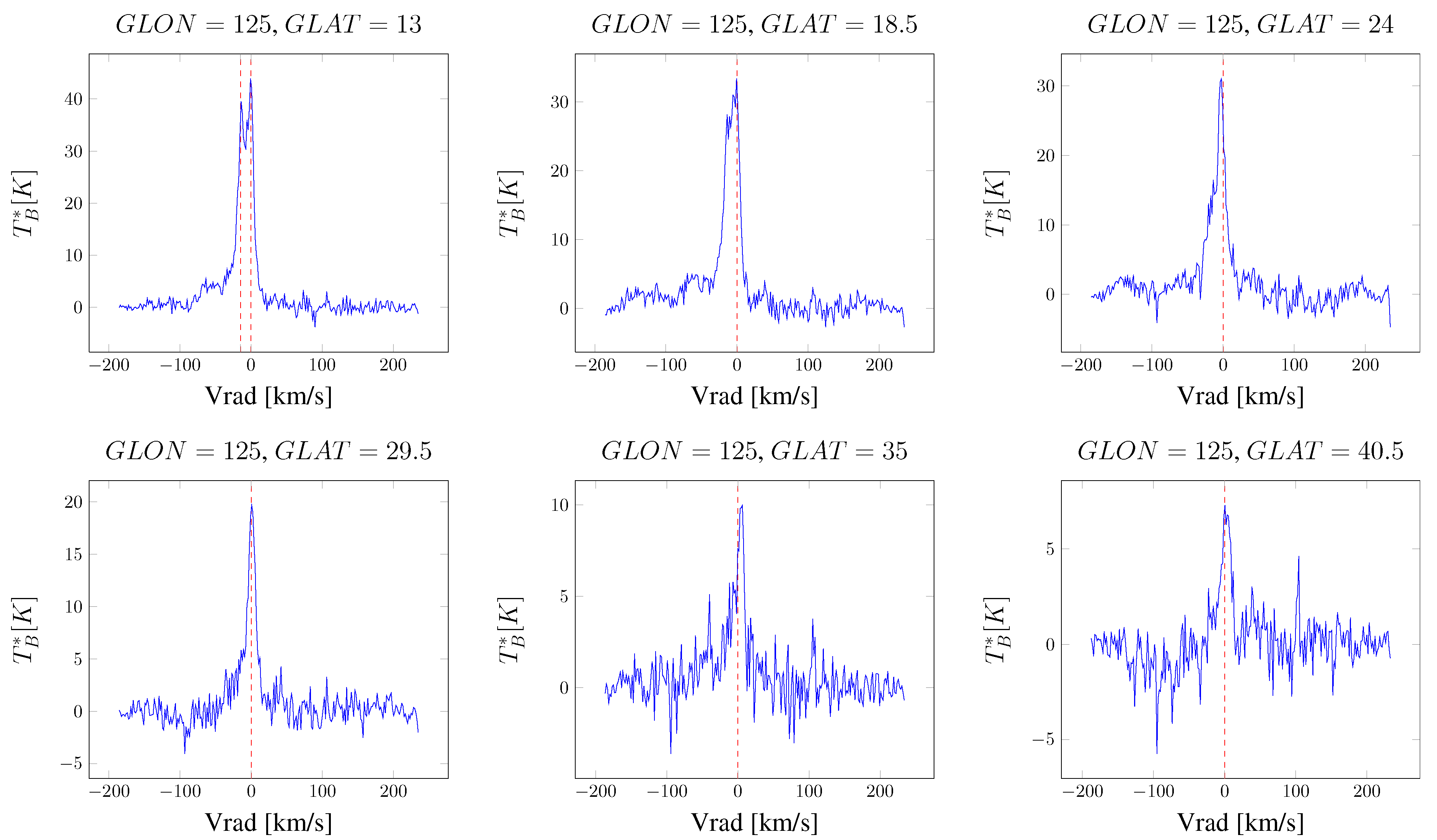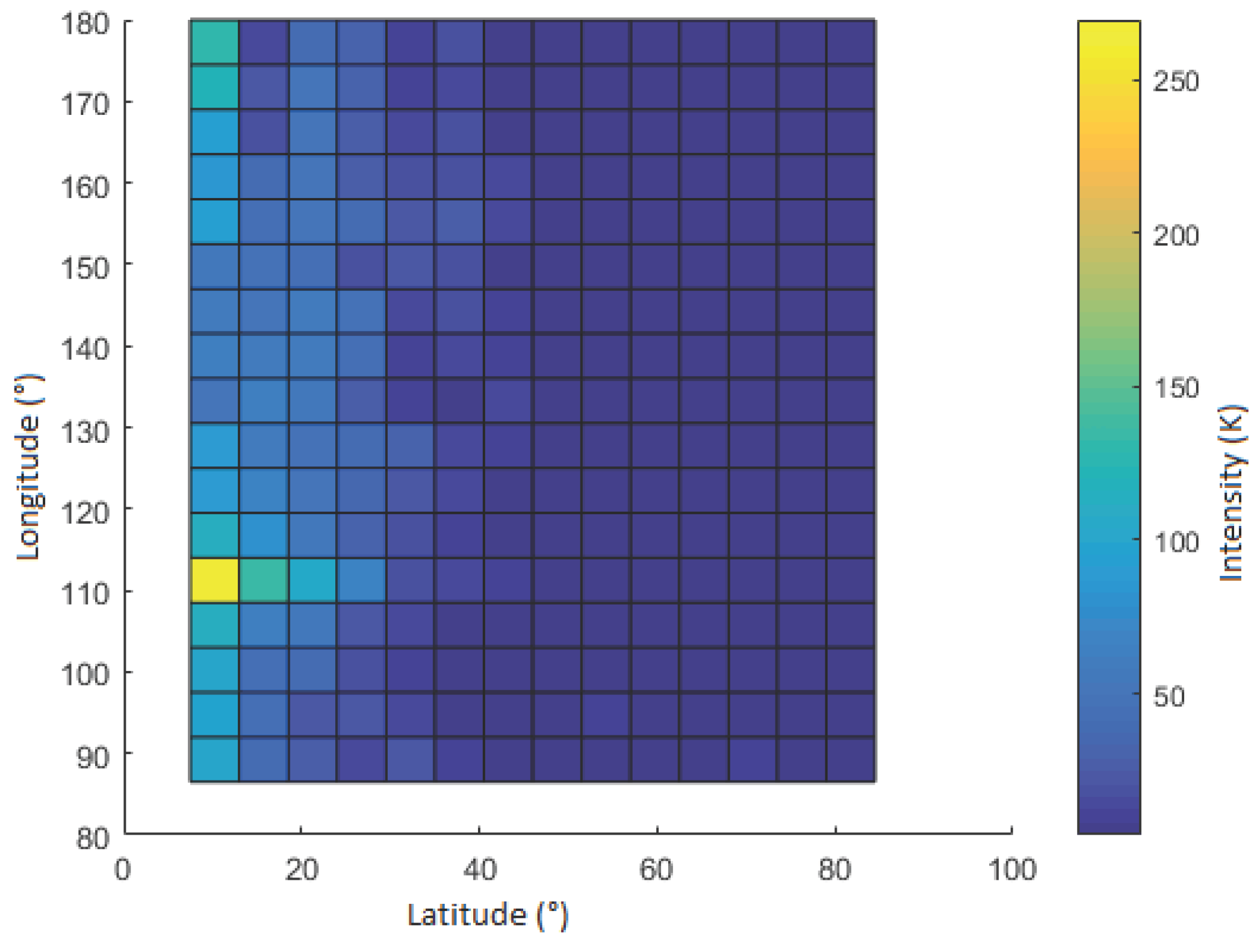 l

Degrees

b

Degrees
(K km s)
N (×10 cm)
125
13.0
623.5
11.4
125
18.5
514.7
9.4
125
24.0
391.7
7.1
125
29.5
193.4
3.5

© 2017 by the authors. Licensee MDPI, Basel, Switzerland. This article is an open access article distributed under the terms and conditions of the Creative Commons Attribution (CC BY) license (http://creativecommons.org/licenses/by/4.0/).