Systemic and Mucosal Antibody Responses to Soluble and Nanoparticle-Conjugated Antigens Administered Intranasally
1
Department of Microbiology, Southern Illinois University, Carbondale, IL 62901, USA
2
Department of Chemistry, Southern Illinois University, Carbondale, IL 62901, USA
*
Author to whom correspondence should be addressed.
Academic Editor: Dimiter S. Dimitrov
Received: 7 June 2016 / Revised: 16 July 2016 / Accepted: 18 September 2016 / Published: 1 October 2016
Abstract
Nanoparticles (NPs) are increasingly being used for drug delivery, as well as antigen carriers and immunostimulants for the purpose of developing vaccines. In this work, we examined how intranasal (i.n.) priming followed by i.n. or subcutaneous (s.c.) boosting immunization affects the humoral immune response to chicken ovalbumin (Ova) and Ova conjugated to 20 nm NPs (NP-Ova). We show that i.n. priming with 20 mg of soluble Ova, a dose known to trigger oral tolerance when administered via gastric gavage, induced substantial systemic IgG1 and IgG2c, as well as mucosal antibodies. These responses were further boosted following a s.c. immunization with Ova and complete Freund's adjuvant (Ova+CFA). In contrast, 100 µg of Ova delivered via NPs induced an IgG1-dominated systemic response, and primed the intestinal mucosa for secretion of IgA. Following a secondary s.c. or i.n. immunization with Ova+CFA or NP-Ova, systemic IgG1 titers significantly increased, and serum IgG2c and intestinal antibodies were induced in mice primed nasally with NP-Ova. Only Ova- and NP-Ova-primed mice that were s.c.-boosted exhibited substantial systemic and mucosal titers for up to 6 months after priming, whereas the antibodies of i.n.-boosted mice declined over time. Our results indicate that although the amount of Ova delivered by NPs was 1000-fold less than Ova delivered in soluble form, the antigen-specific antibody responses, both systemic and mucosal, are essentially identical by 6 months following the initial priming immunization. Additionally, both i.n.- and s.c.-boosting strategies for NP-Ova-primed mice were capable of inducing a polarized Th1/Th2 immune response, as well as intestinal antibodies; however, it is only by using a heterogeneous prime-boost strategy that long-lasting antibody responses were initiated. These results provide valuable insight for future mucosal vaccine development, as well as furthering our understanding of mucosal antibody responses.
View Full-Text
►

▼

Figures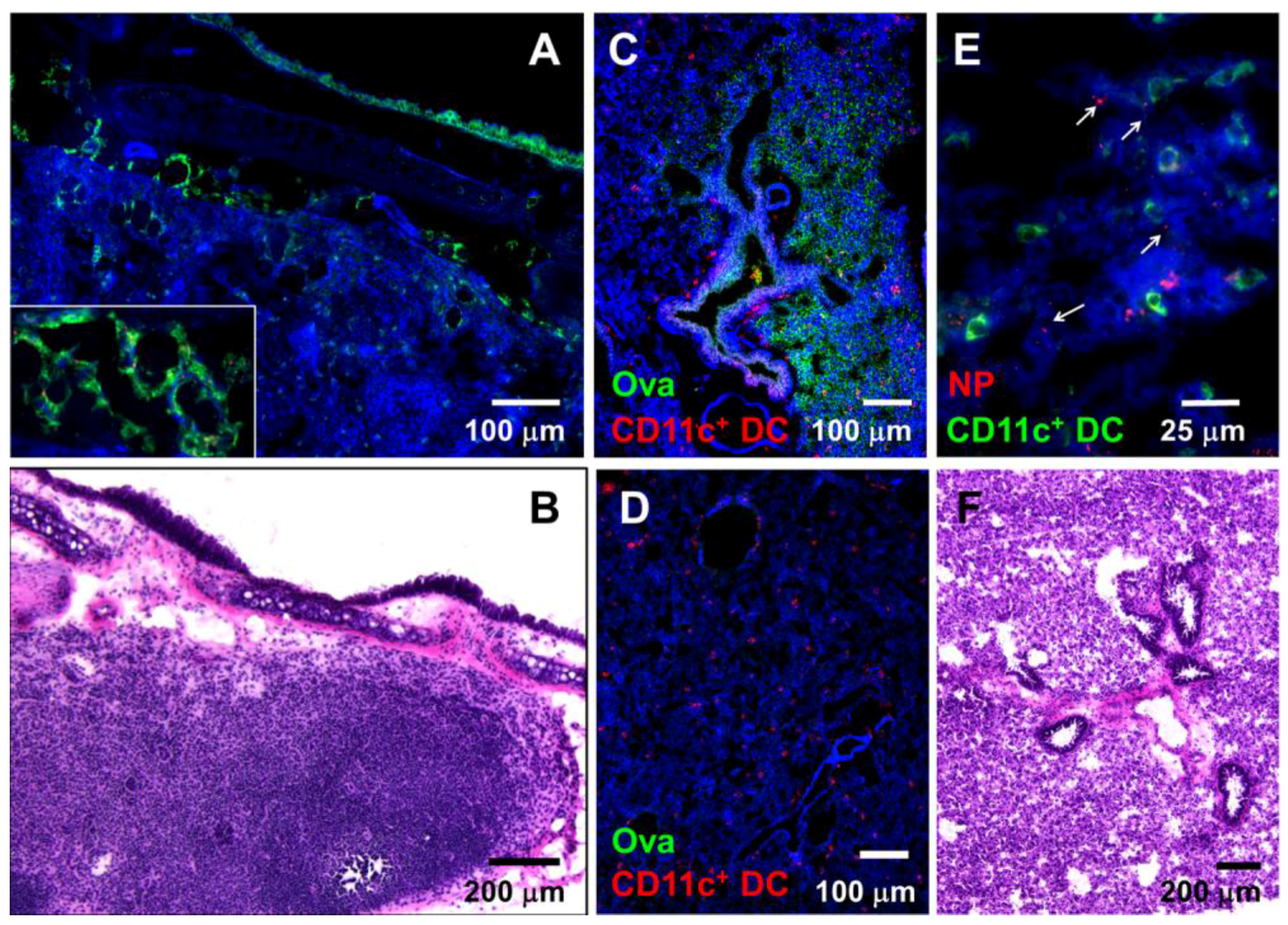 Figure 1
This is an open access article distributed under the
Creative Commons Attribution License
which permits unrestricted use, distribution, and reproduction in any medium, provided the original work is properly cited (CC BY 4.0).

Share & Cite This Article
MDPI and ACS Style
Howe, S.E.; Sowa, G.; Konjufca, V. Systemic and Mucosal Antibody Responses to Soluble and Nanoparticle-Conjugated Antigens Administered Intranasally. Antibodies 2016, 5, 20.
Note that from the first issue of 2016, MDPI journals use article numbers instead of page numbers. See further details here.
Related Articles
Comments
[Return to top]