Open Access This article is
freely available
re-usable
Article
Interspecific Relationship and Ecological Requirements of Two Potentially Harmful Cyanobacteria in a Deep South-Alpine Lake (L. Iseo, I)
Department of Earth and Environmental Sciences, University of Milano-Bicocca, Piazza Della Scienza 1, 20126 Milano, Italy
*
Author to whom correspondence should be addressed.
Received: 17 November 2017 / Accepted: 14 December 2017 / Published: 19 December 2017
Abstract
:
In Lake Iseo (Lombardia, Italy), the predominant species in the cyanobacterial taxa was
Planktothrix rubescens
. However, since 2014, the presence of an allochthonous Cyanobacteria,
Tychonema bourrellyi
, able to produce consistent biomasses and harmful toxins, was detected. The causes of this expansion are poorly understood. Many studies have linked the development of allochthonous Cyanobacteria populations with climate change. This study shows the spatio-temporal dynamics, the ecological requirements, and the interspecific relationship of
P. rubescens
and
T. bourrellyi
. Samples were collected monthly in 2016 at six different depths in the water column; 20 chemico-physical characteristics were measured; and Cyanobacteria density, morphology, and biovolume were evaluated. The results allowed a comparison of the spatial pattern of the two species, which showed a greater distribution at a depth of 10–20 m, and their seasonal dynamics. Both Cyanobacteria were present throughout the year, with the greatest abundance during the period from March to May. A temporal shift was observed in their development, linked to different capacities for overcoming winter and mixing periods. Principal Component Analysis, performed on 20 observations (4 months 5 depths), highlighted the important role of the stability of the water column in determining
T. bourrellyi
settlement in Lake Iseo and the role of solar radiation in spring population development.
Keywords:
Cyanobacteria; colonization;
Tychonema bourrellyi
;
Planktothrix rubescens
; deep lake; stability; PCA
Acknowledgments
We would like to dedicate our work to the dear colleague Giuseppe Morabito, whose presence and competences we miss. This work was supported by Fondazione Cariplo, grant 2014-1282, and by the University of Milano-Bicocca (FA). We are grateful to ARPA Brescia, to the Provincial Police of Brescia and to the Police Officer Cesare Poli for logistic support in the field. We especially want to thank Nico Salmaso for knowledge-transfer support, Pietro Fumagalli for help during the field sampling, and Morena Spreafico for her valuable review contribution. We thank the two anonymous reviewers for their comments, which helped to improve this article.
Author Contributions
V.N. analyzed the phytoplankton analyses, ran the statistical analyses, elaborated the data and wrote the manuscript; M.P. planned and made the field measurements, collected samples and analyzed phytoplankton samples; V.S. made the chemical analyses; B.L. conceived the study, made the field measurements, revised and improved the manuscript.
Conflicts of Interest
The authors declare no conflict of interest.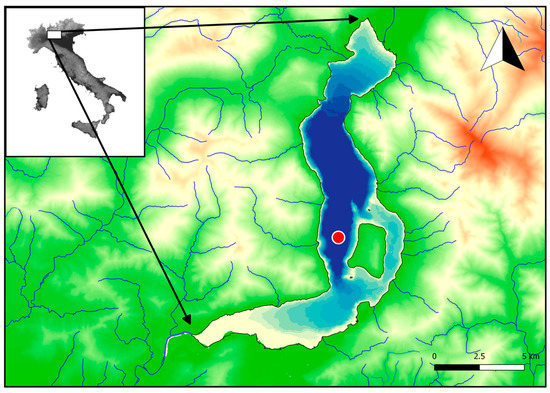 Figure 1.
Location and bathymetry of Lake Iseo. The red dot indicates the position of the sampling point (modified [
38
]).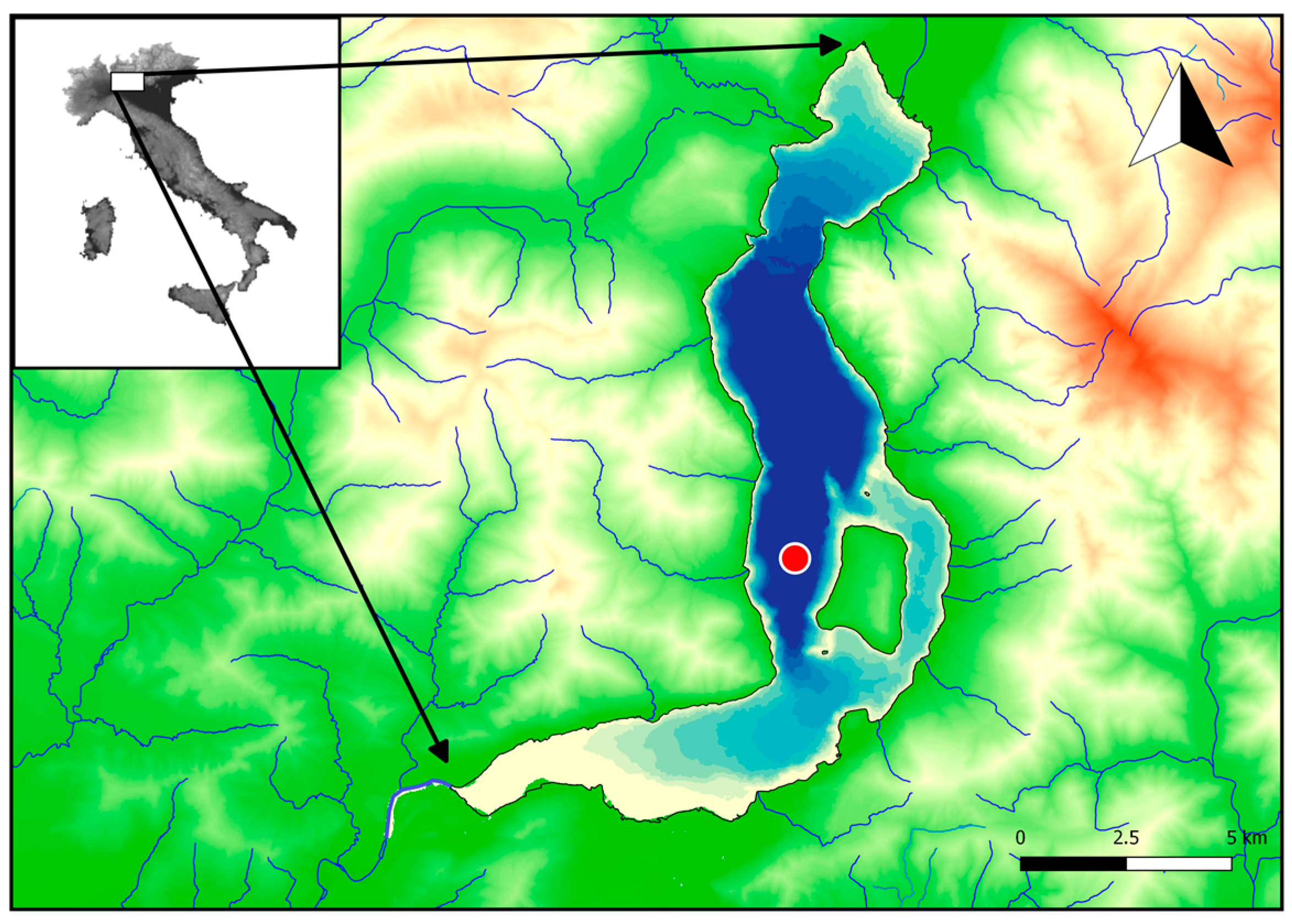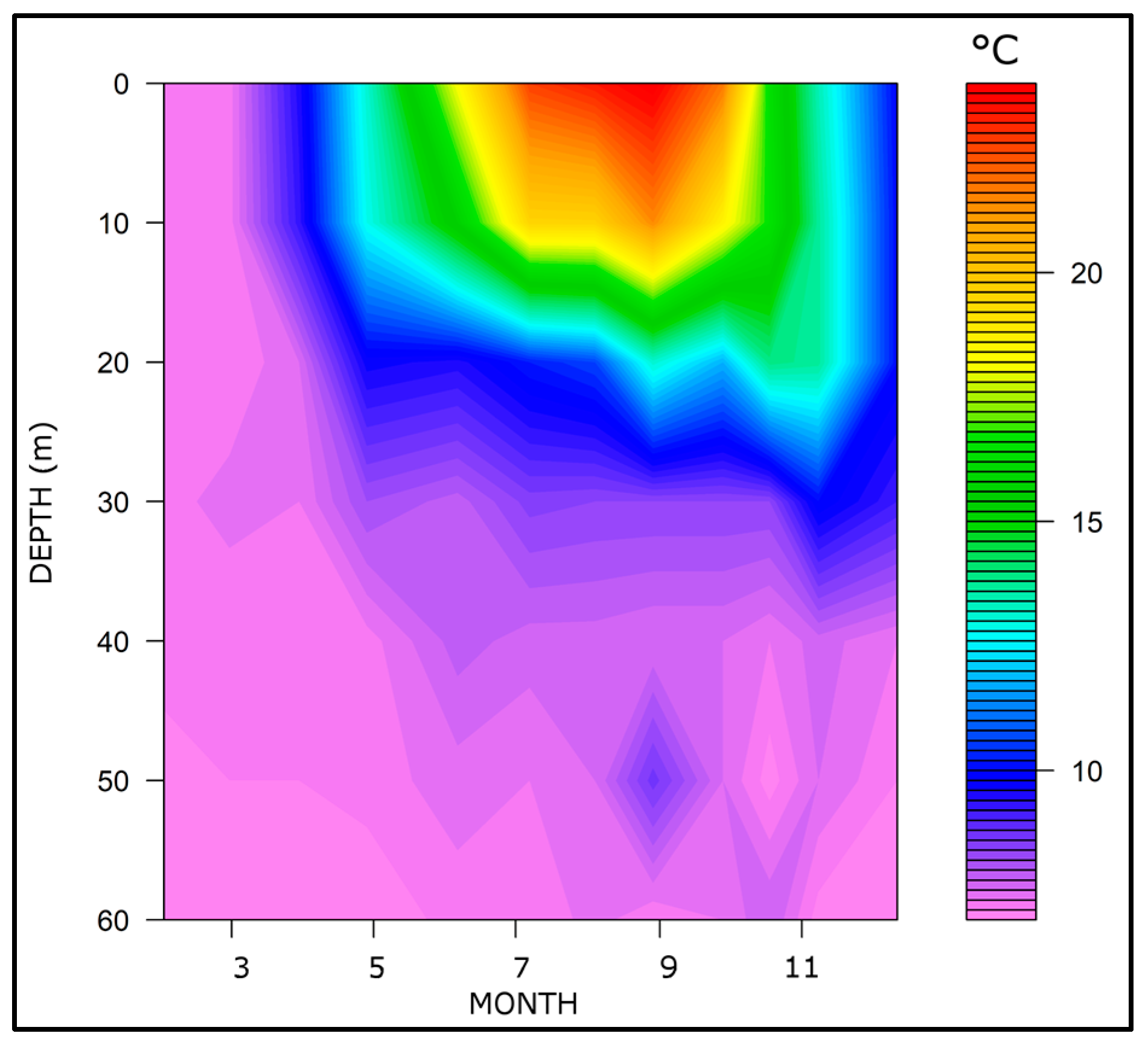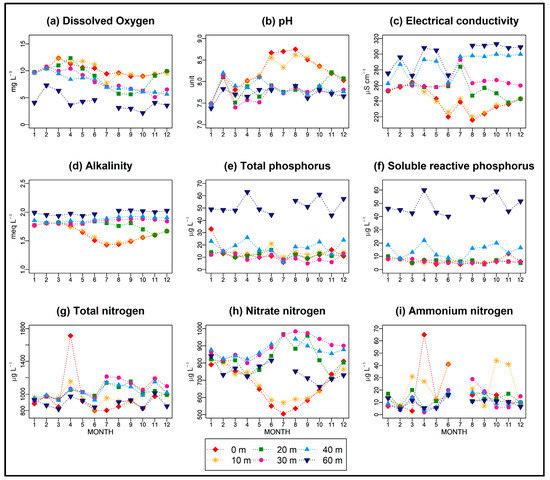 Figure 3. Temporal development of the principal chemico-physical features analyzed at six depths: (a) Dissolved oxygen, DO (mg/L); (b) pH; (c) Electrical conductivity, EC (µS/cm); (d) Alkalinity, ALK (meq/L); (e) Total phosphorus, TP (µg/L); (f) Soluble reactive phosphorus, SRP (µg/L); (g) Total nitrogen, TN (µg/L); (h) Nitrate nitrogen, NO3− (µg/L); (i) Ammonium nitrogen, NH4+ (µg/L).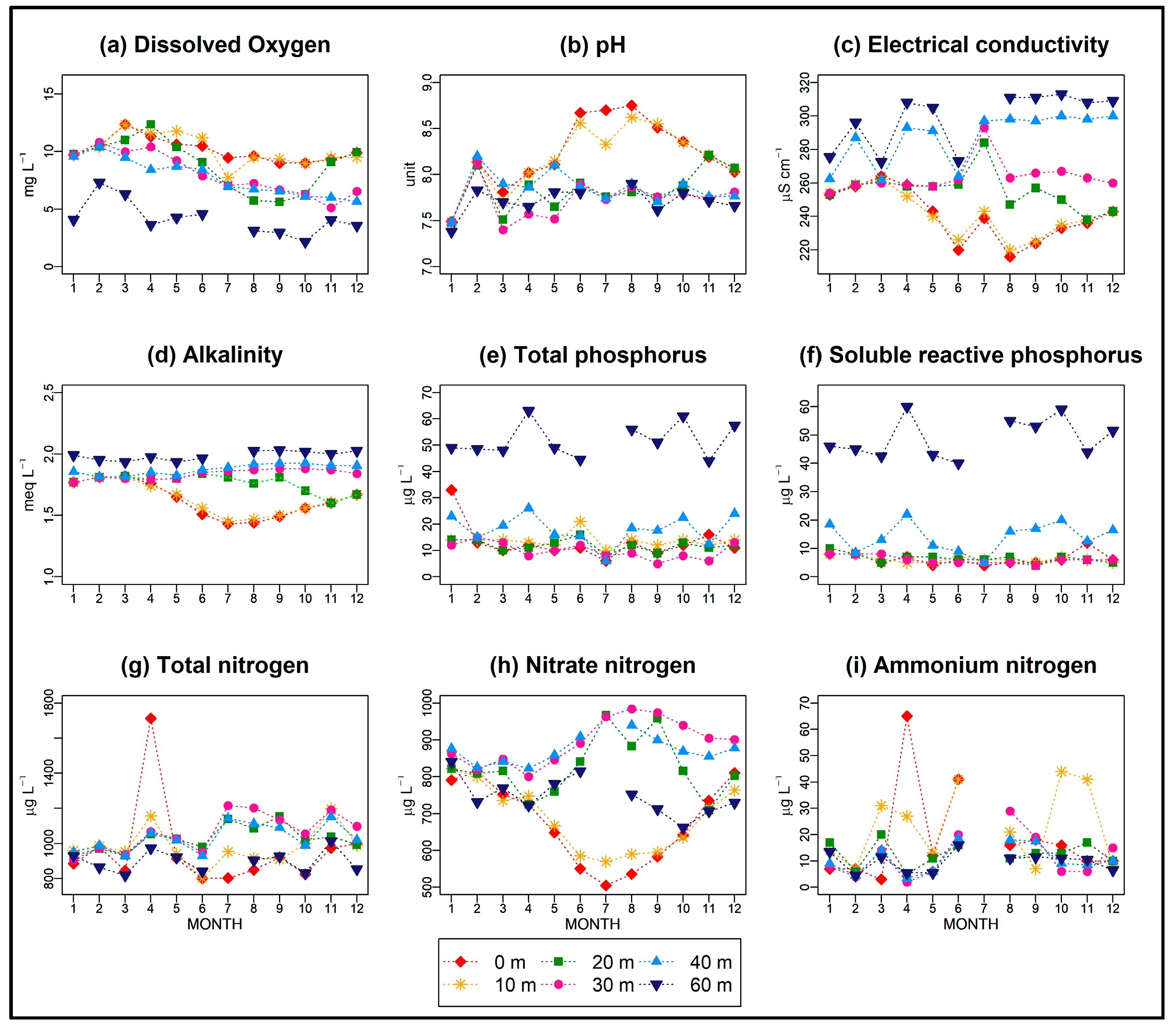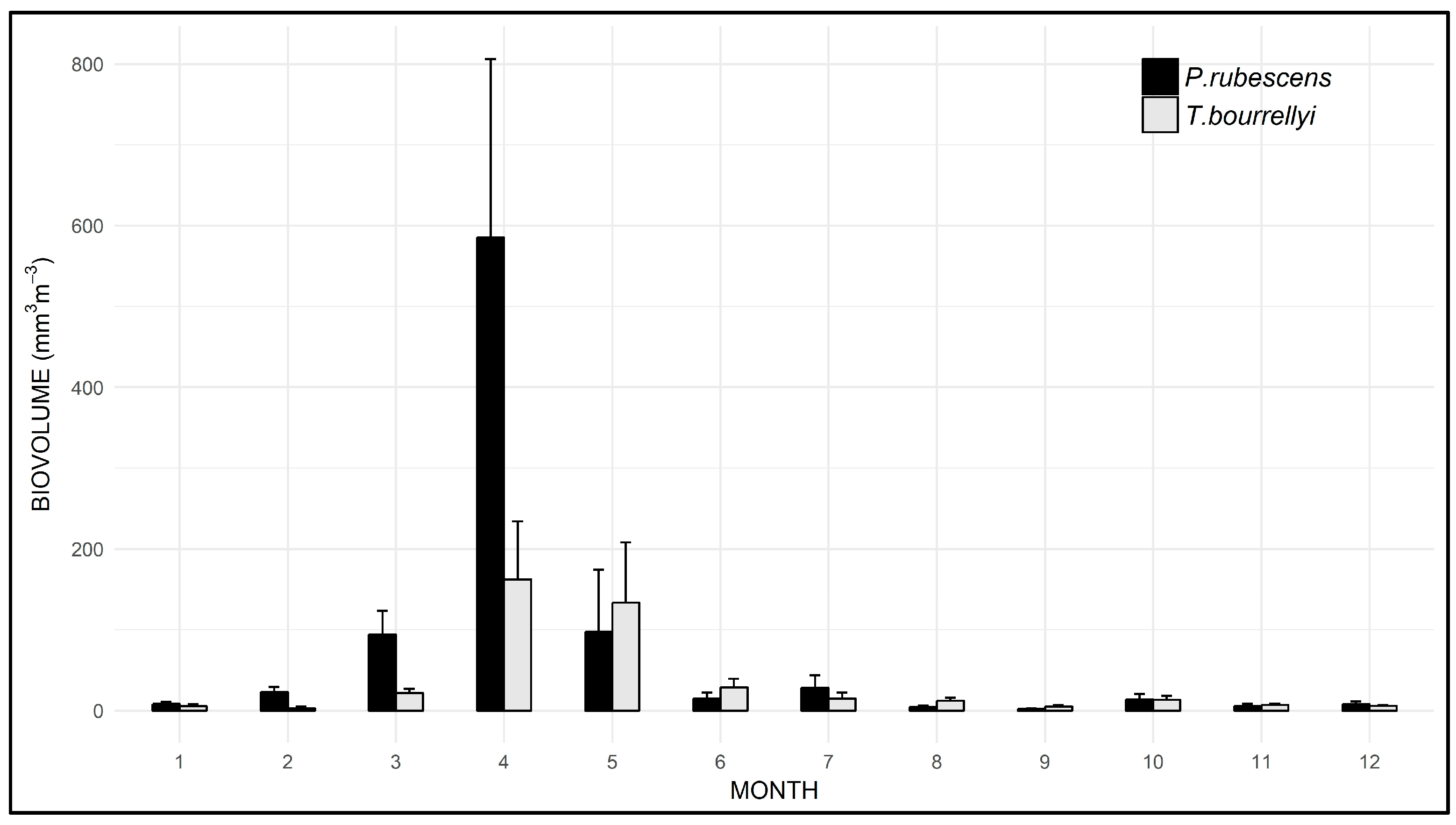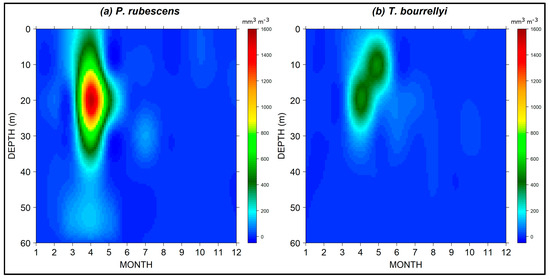 Figure 5.
Contour plots showing the spatial and temporal distribution in Lake Iseo during 2016 of (
a
)
P. rubescens
biovolume (mm
3
/m
3
); (
b
)
T. bourrellyi
biovolume (mm
3
/m
3
).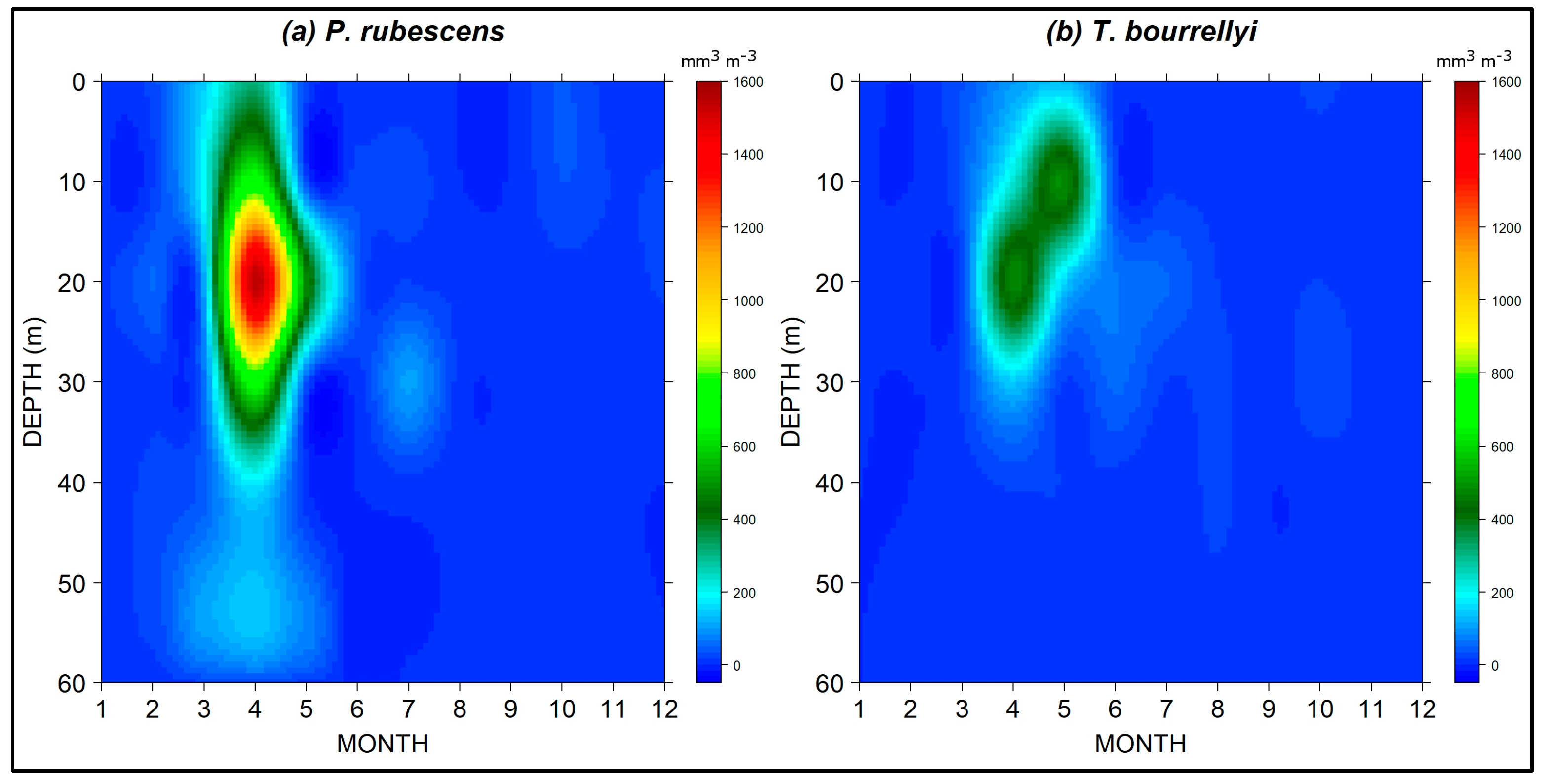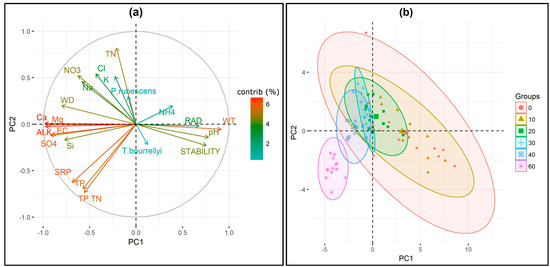 Figure 6.
Preliminary principal component analysis (PCA) performed on biovolume values of
P. rubescens
and
T. bourrellyi
and 20 chemico-physical variables, detected during the whole period analyzed from the surface to a depth of 60 m. (
a
) Loading plot on the plane defined by principal components 1 (PC1) and 2 (PC2), with different colors according to the individuals' contributions ("contrib %"). See "Materials and Methods" for the abbreviations; (
b
) Score plot on the plane defined by PC1 and PC2; samples are grouped ("Groups") by different depths in ellipses (confidence level 0.95).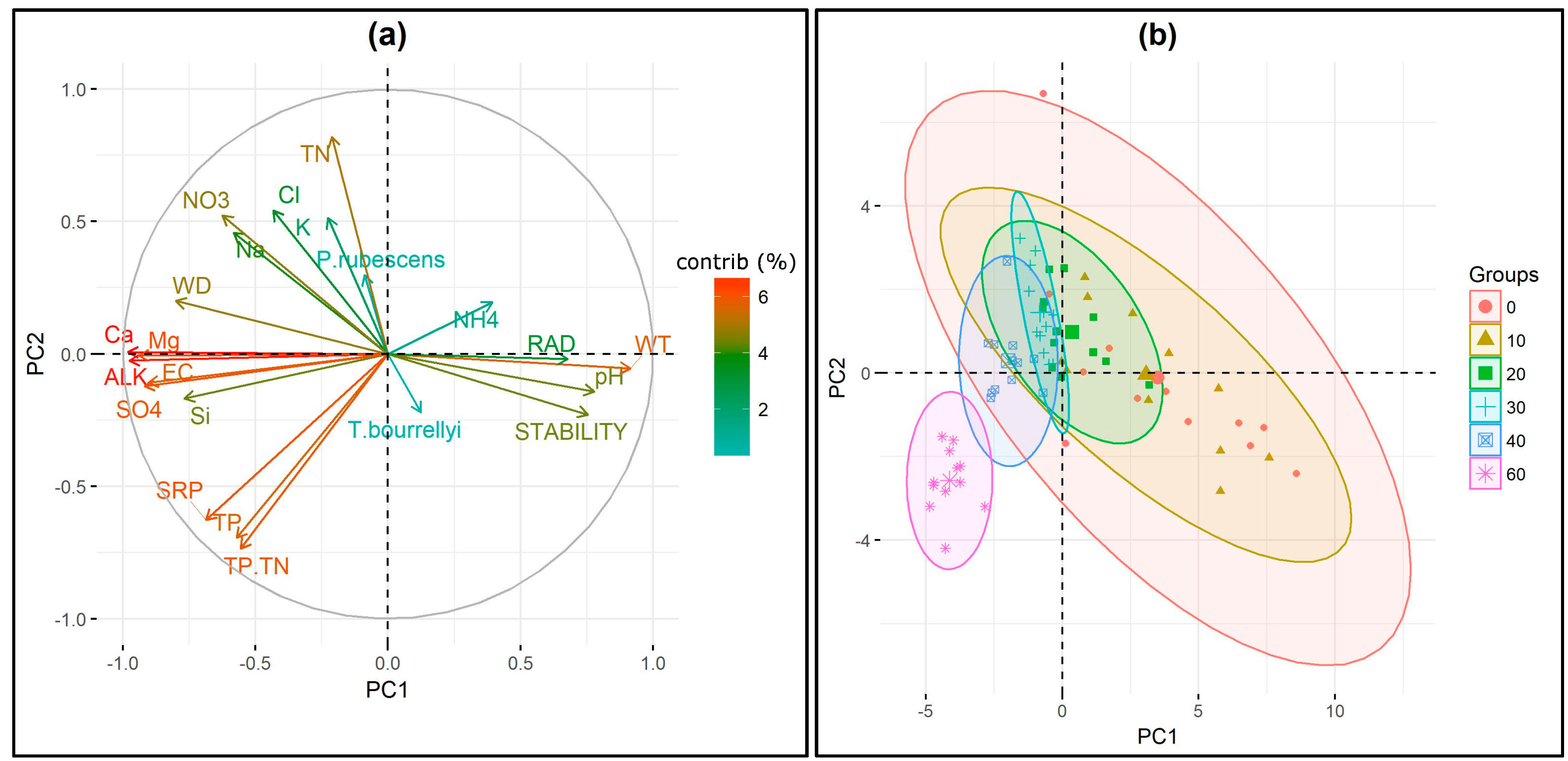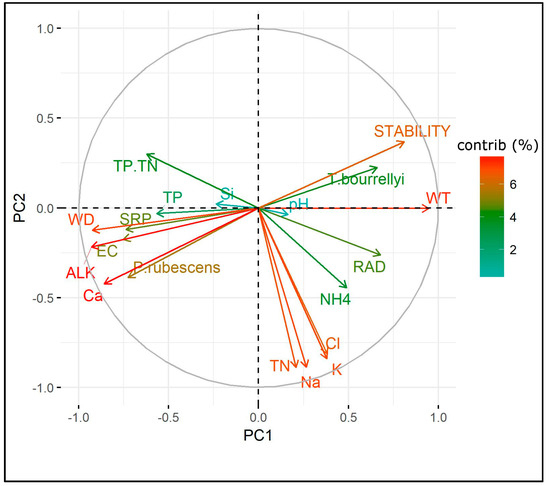 Figure 7.
Loading plot of the first two components of the final principal component analysis (PCA) performed on biovolume values of
P. rubescens
and
T. bourrellyi
and 20 chemico-physical variables, detected at depths from 0 to 40 m during February, March, April, and May.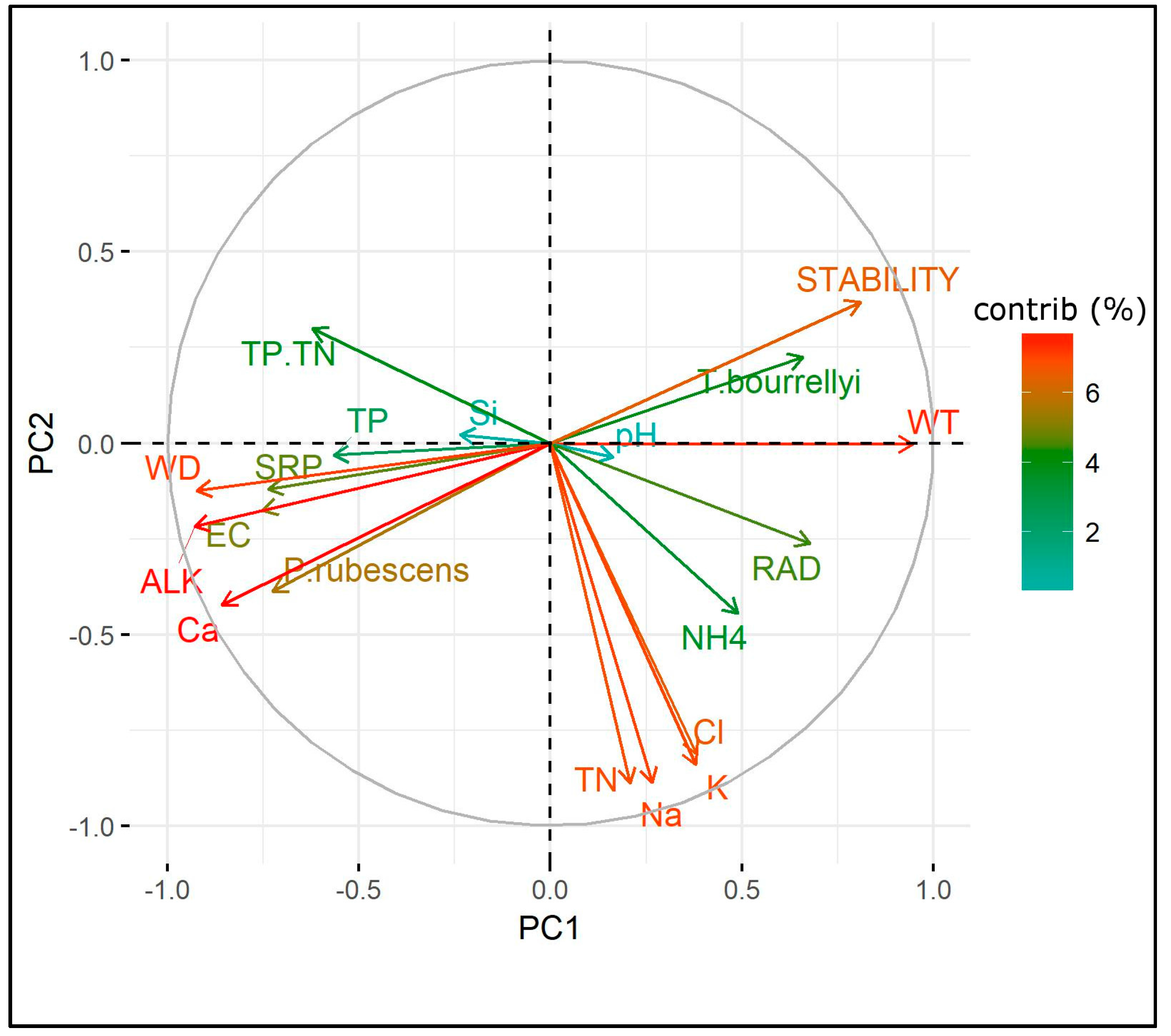 © 2017 by the authors. Licensee MDPI, Basel, Switzerland. This article is an open access article distributed under the terms and conditions of the Creative Commons Attribution (CC BY) license (http://creativecommons.org/licenses/by/4.0/).