Open Access This article is
freely available
re-usable
Article
Spatial and Temporal Variations of Snow Cover in the Karoon River Basin, Iran, 2003–2015
1
Faculty of Geographical Sciences and Planning, University of Isfahan, Isfahan 81331-83791, Iran
2
School of Geographical Sciences and Urban Planning, Arizona State University, Tempe, AZ 85281, USA
3
Salt River Project, Surface Water Resources, Tempe, AZ 85281, USA
*
Author to whom correspondence should be addressed.
Received: 25 September 2017 / Accepted: 6 December 2017 / Published: 11 December 2017
Abstract
:
The Karoon River Basin, with an area of about 67,000 km2, is located in the southern part of Iran and has a complex mountainous terrain. No comprehensive study has been done on the spatial and temporal variations of snow cover in this region to date. In this paper, daily snow data of Moderate Resolution Imaging Spectroradiometer MODIS Terra (MOD10A1) and MODIS Aqua (MYD10A1) were examined from 1 January 2003 to 31 December 2015, to analyze snow cover variations. Due to difficulties created by cloud cover effects, it was crucial to reduce cloud contamination in the daily time series. Therefore, two common cloud removal methods were applied on the daily data. The results suggested that in winter nearly 43% of the Basin's area experienced a negative trend, while only 1.4% of the Basin had a positive trend for snow-covered days (SCD); trends in fall and spring were less evident in the data. Using a digital elevation model of the Basin, the trends of SCD in 100 m elevation intervals were calculated, indicating a significant positive trend in SCD during the fall season above 3500 m.
Keywords:
Karoon River Basin; snow-covered days (SCD); MODIS Terra; MODIS Aqua
Supplementary Materials
Supplementary File 1
Acknowledgments
We are grateful to Ross Brown for all of the contributions to this paper. We certify that none of the authors of this paper has any conflict of interest.
Author Contributions
Mohammad Sadegh Keikhosravi Kiany and Seyed Ablofazl Masoodian analyzed the satellite data along with writing some parts of the paper. Robert C. Balling, Jr. and Bohumil M. Svoma contributed to the interpretation of the results and in the discussion. All authors contributed equally to the research.
Conflicts of Interest
The authors declare no conflict of interest.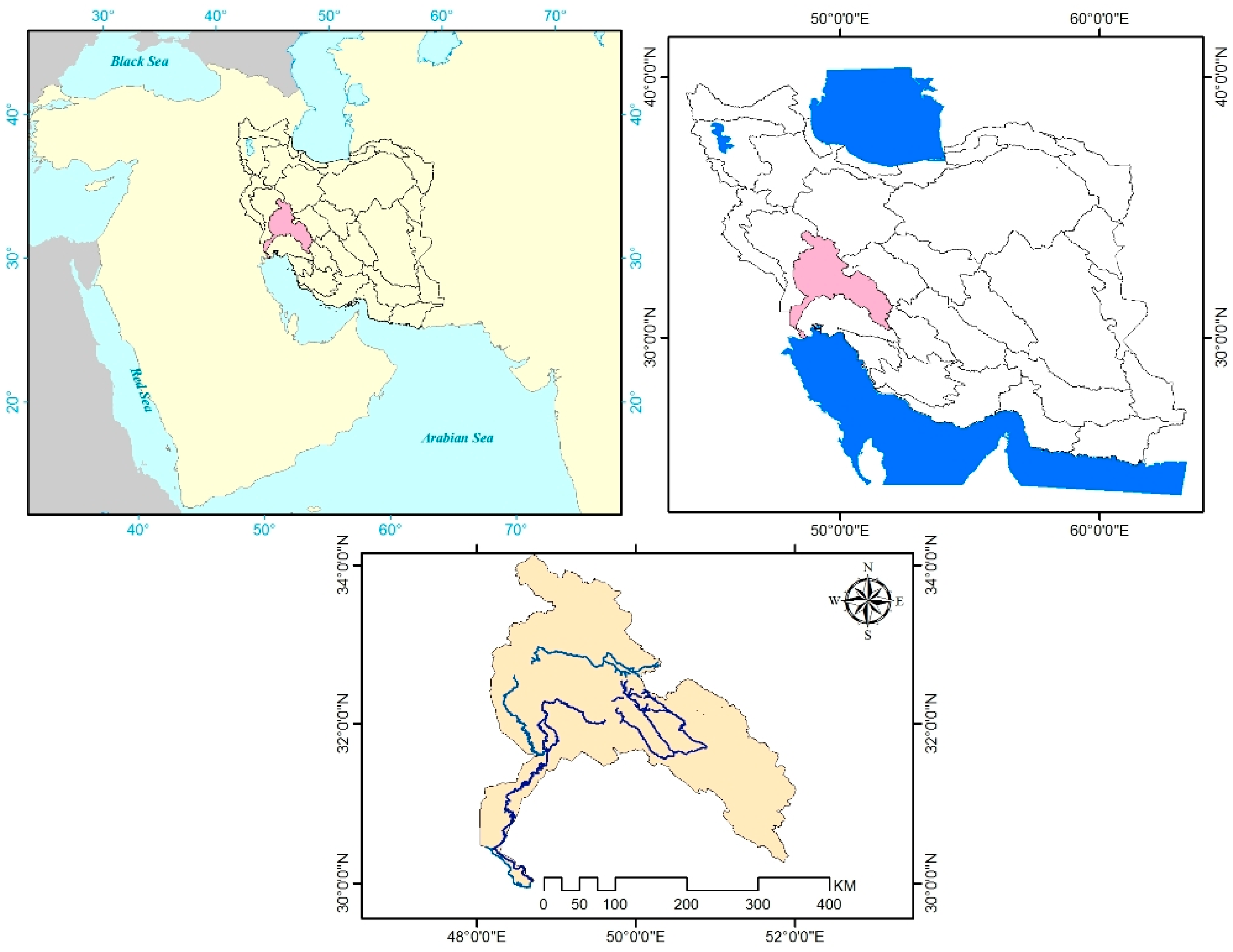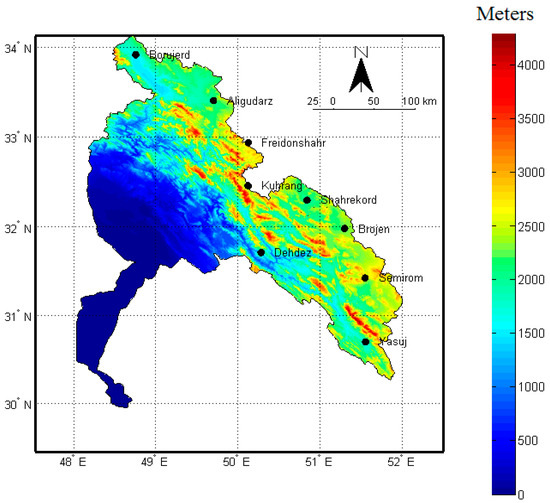 Figure 2. Digital elevation model and distribution of the applied synoptic stations across the Basin.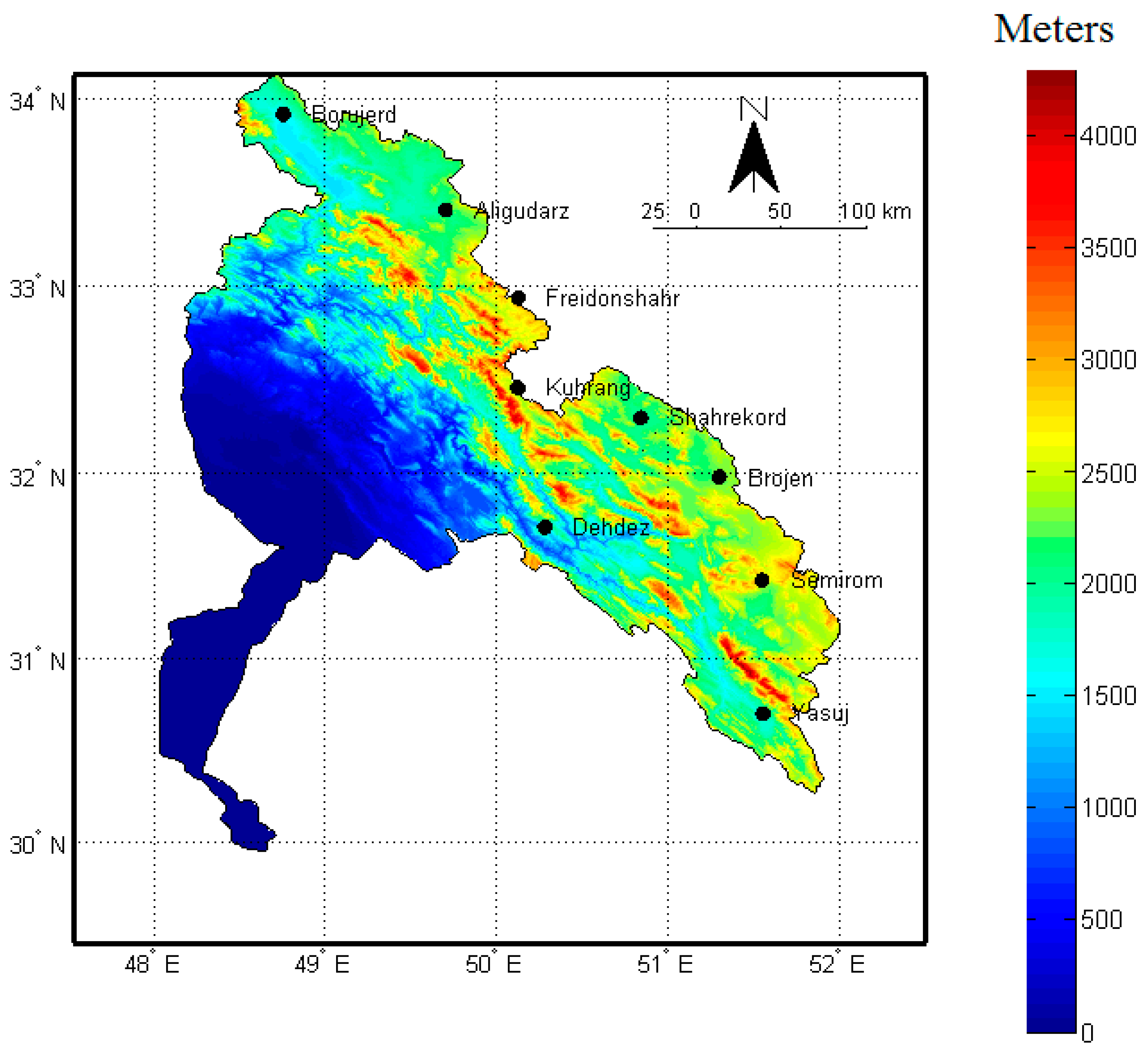 Figure 3. Mean annual land surface temperature (LST) based on MOD11A1 (2003–2015) (a); Mean annual snow-covered days (SCD) (days) across the basin based on MOYD (2003–2015) (b).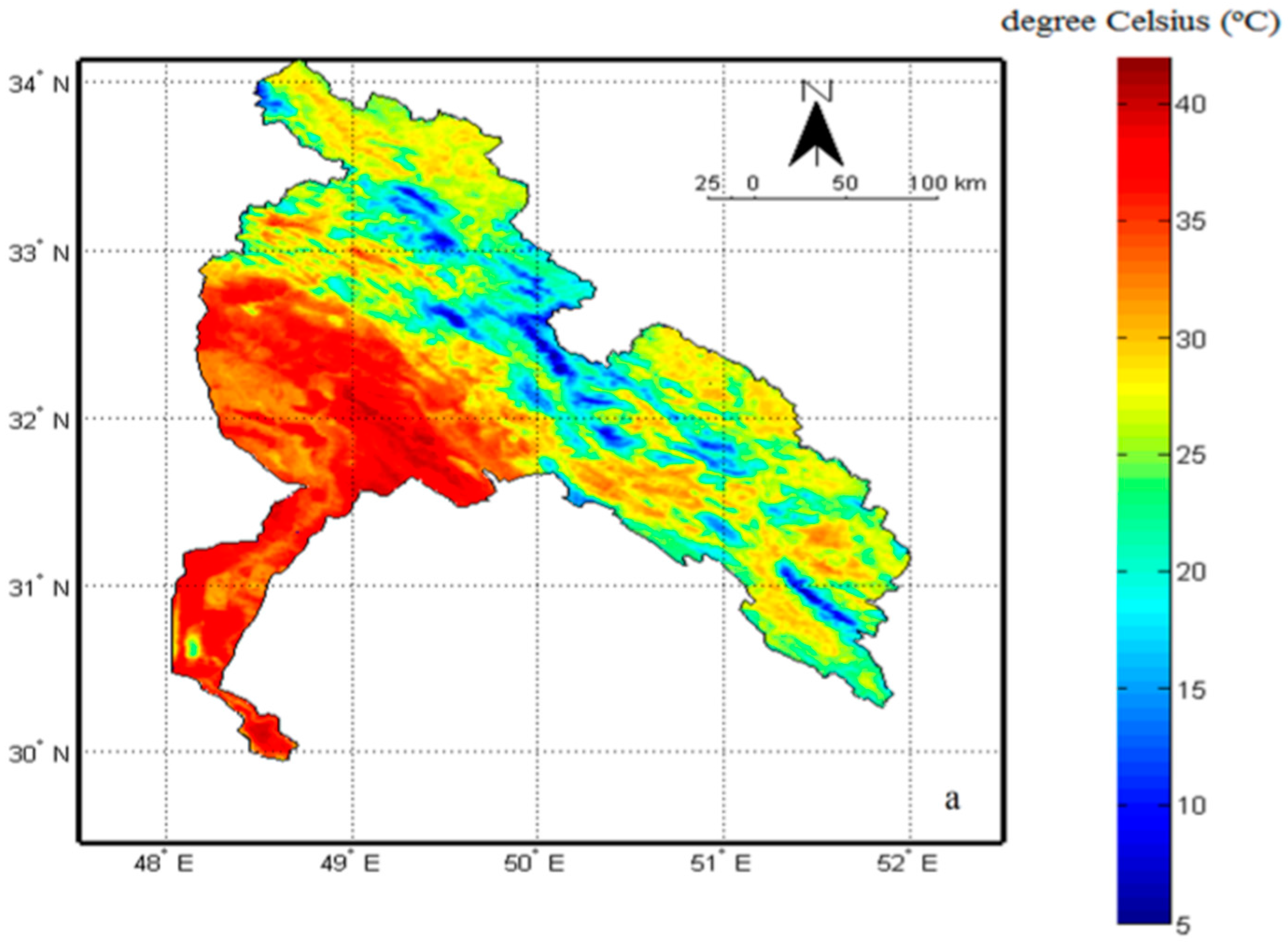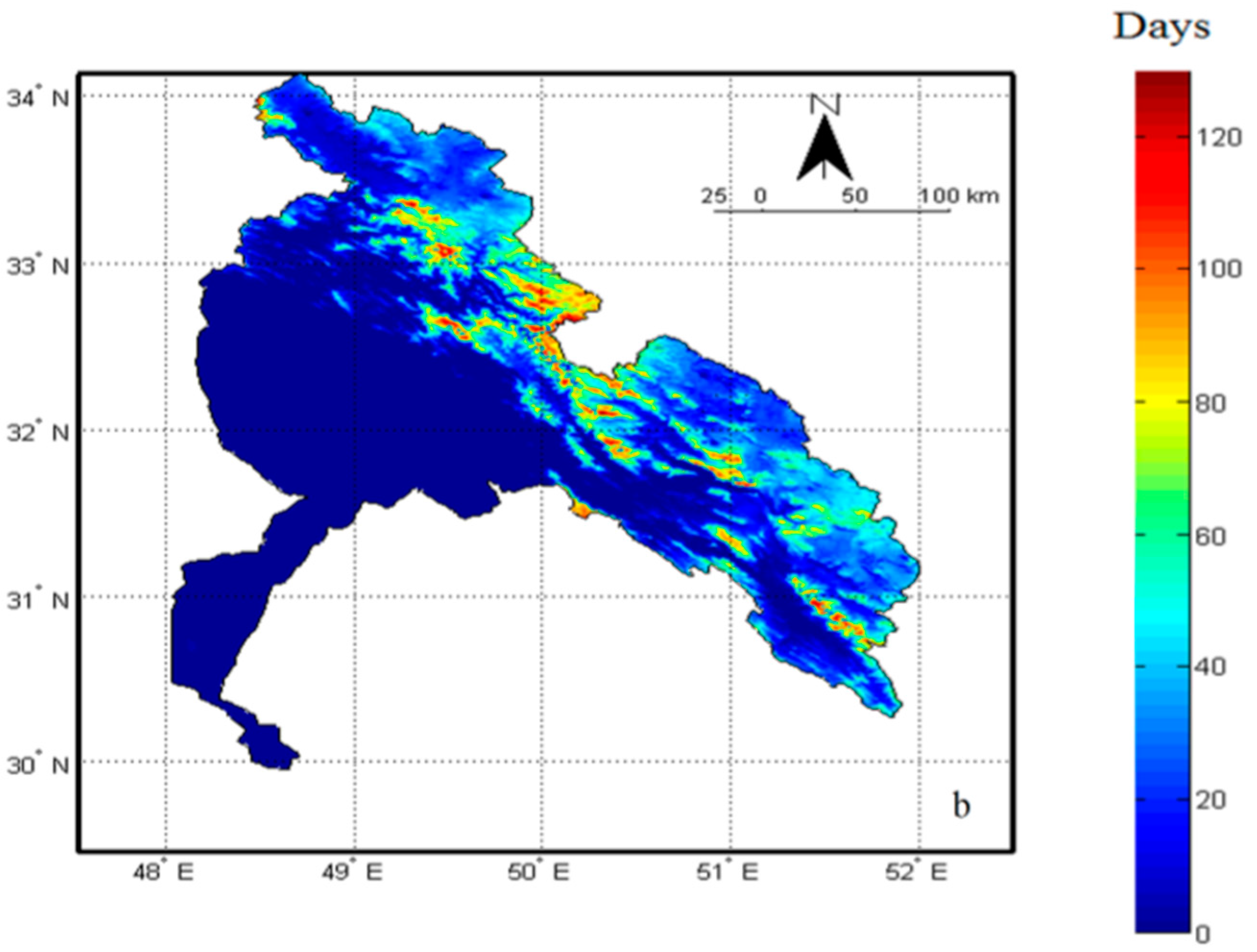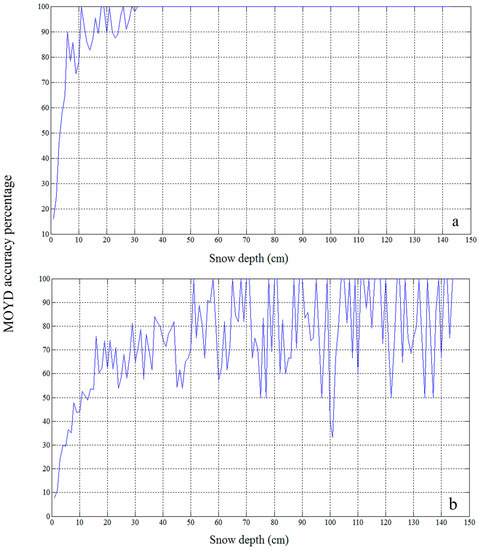 Figure 4. Accuracy of MOYD snow cover with respect to snow depth classes under clear sky (a) and under clear and cloudy sky (b). The accuracy percentage is 100% for clear sky conditions when the snow depth is greater than 35 cm.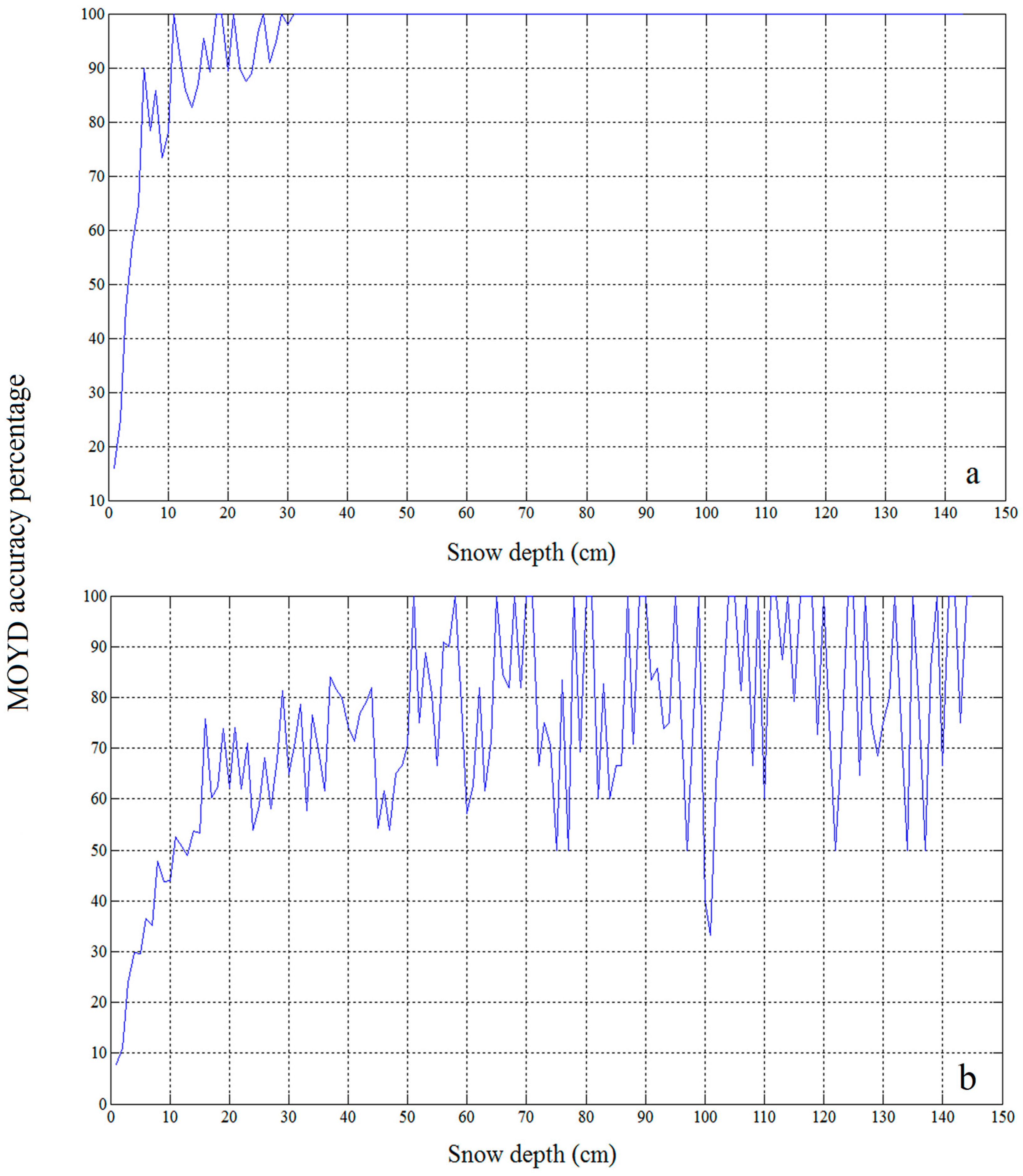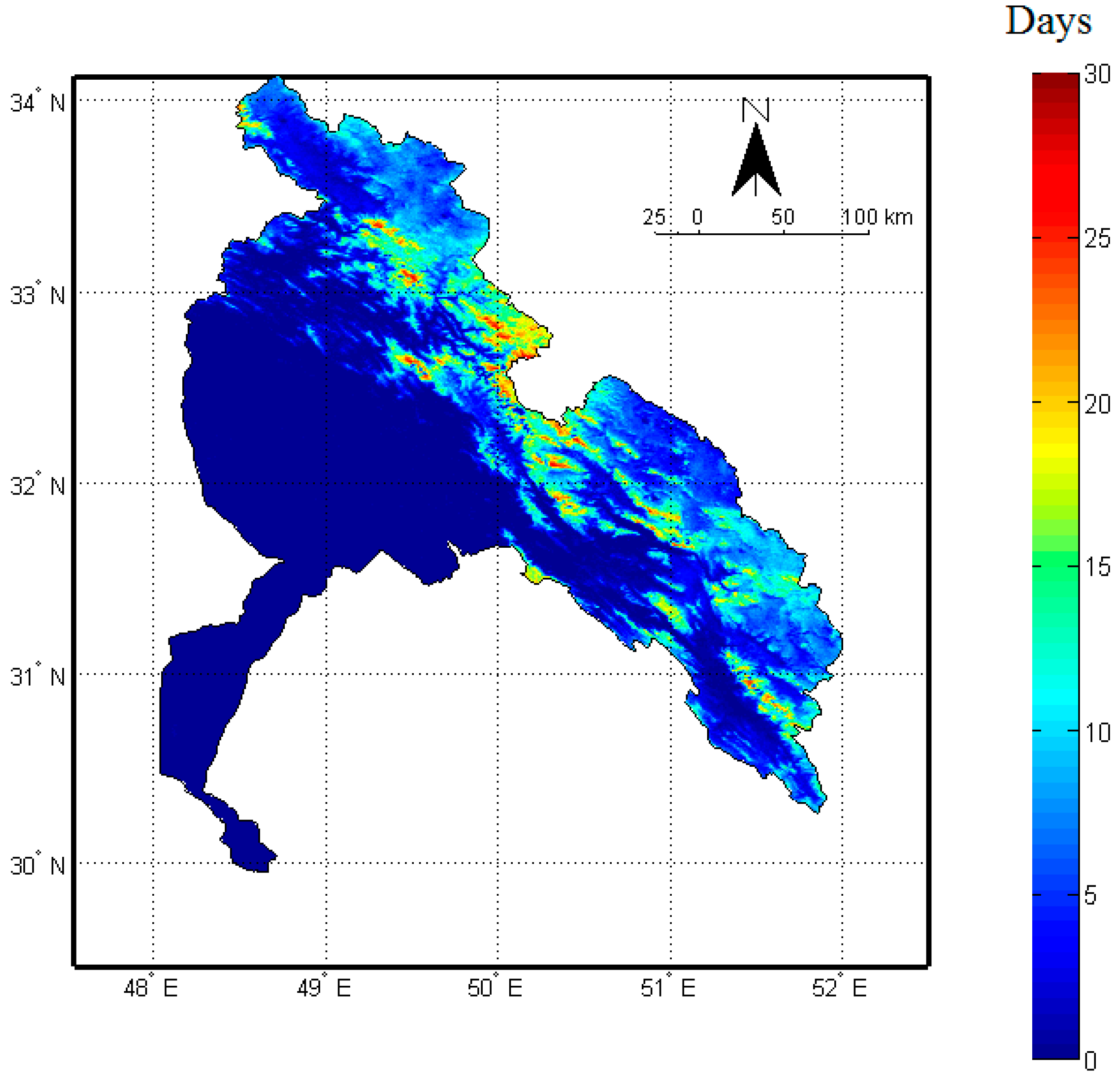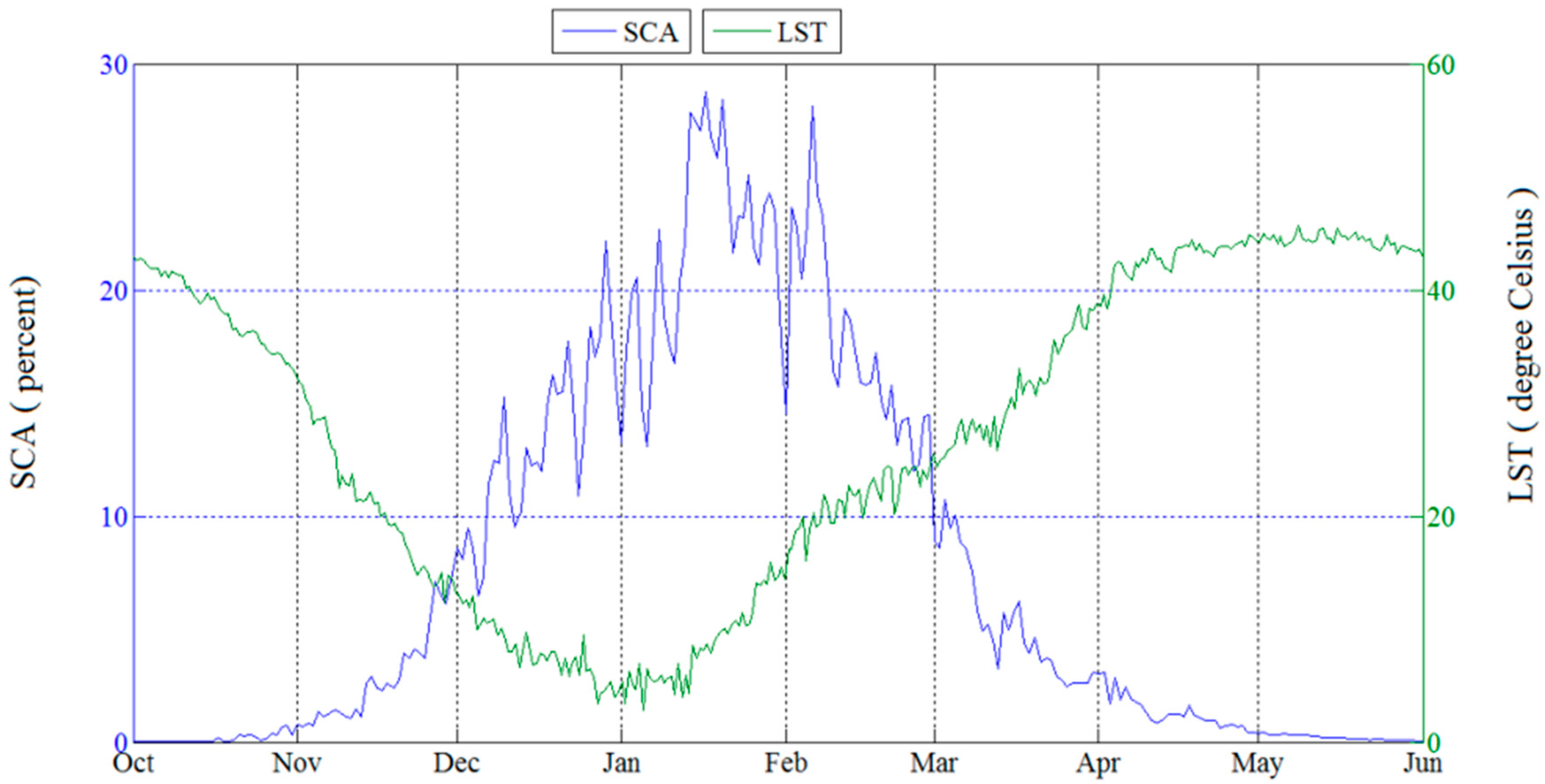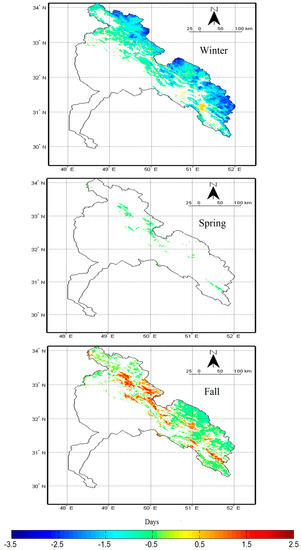 Figure 7.
Spatial distribution of trends in SCD (days per year). Only statistically significant trends are displayed, otherwise the area is considered to have no trend (see
Table 1
).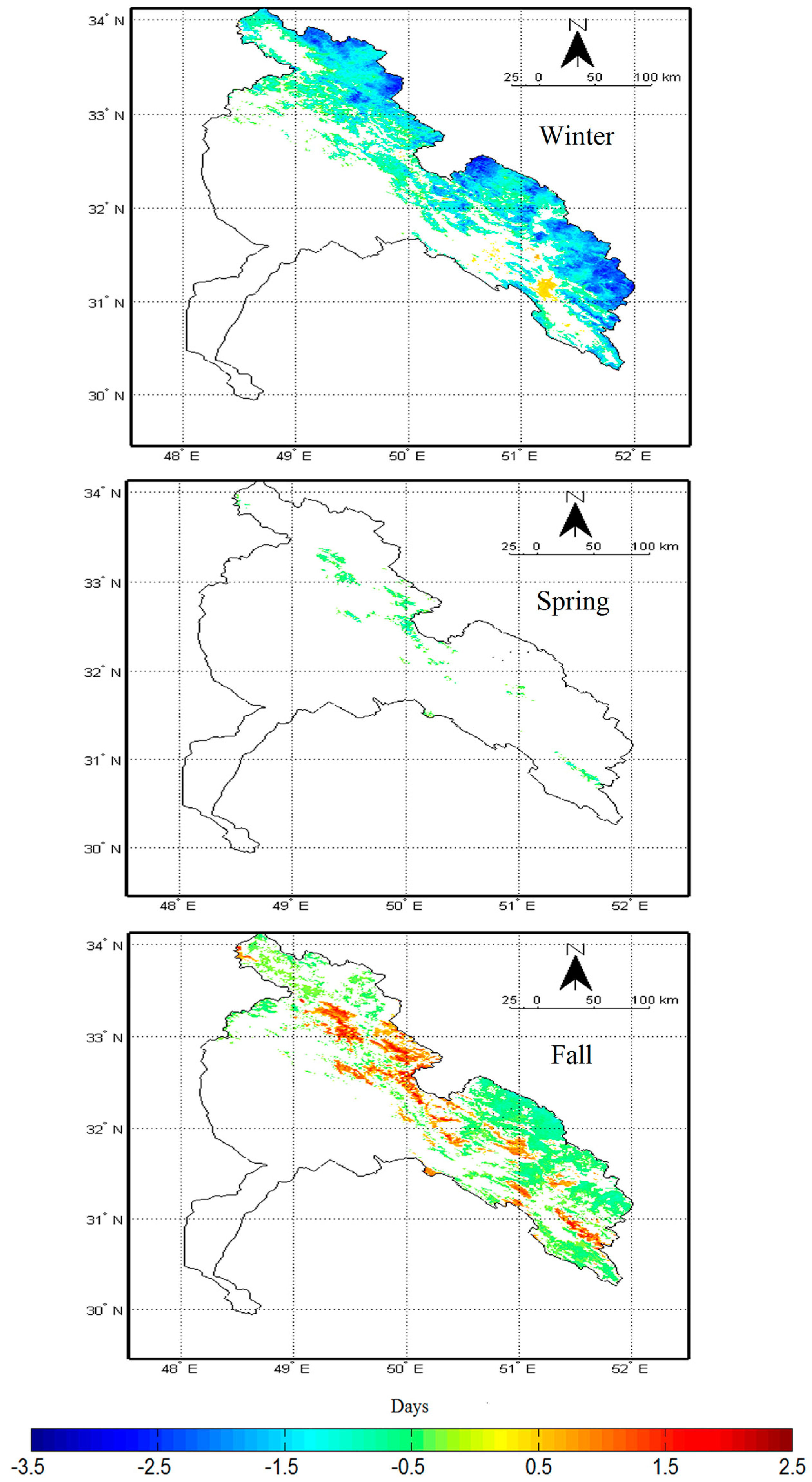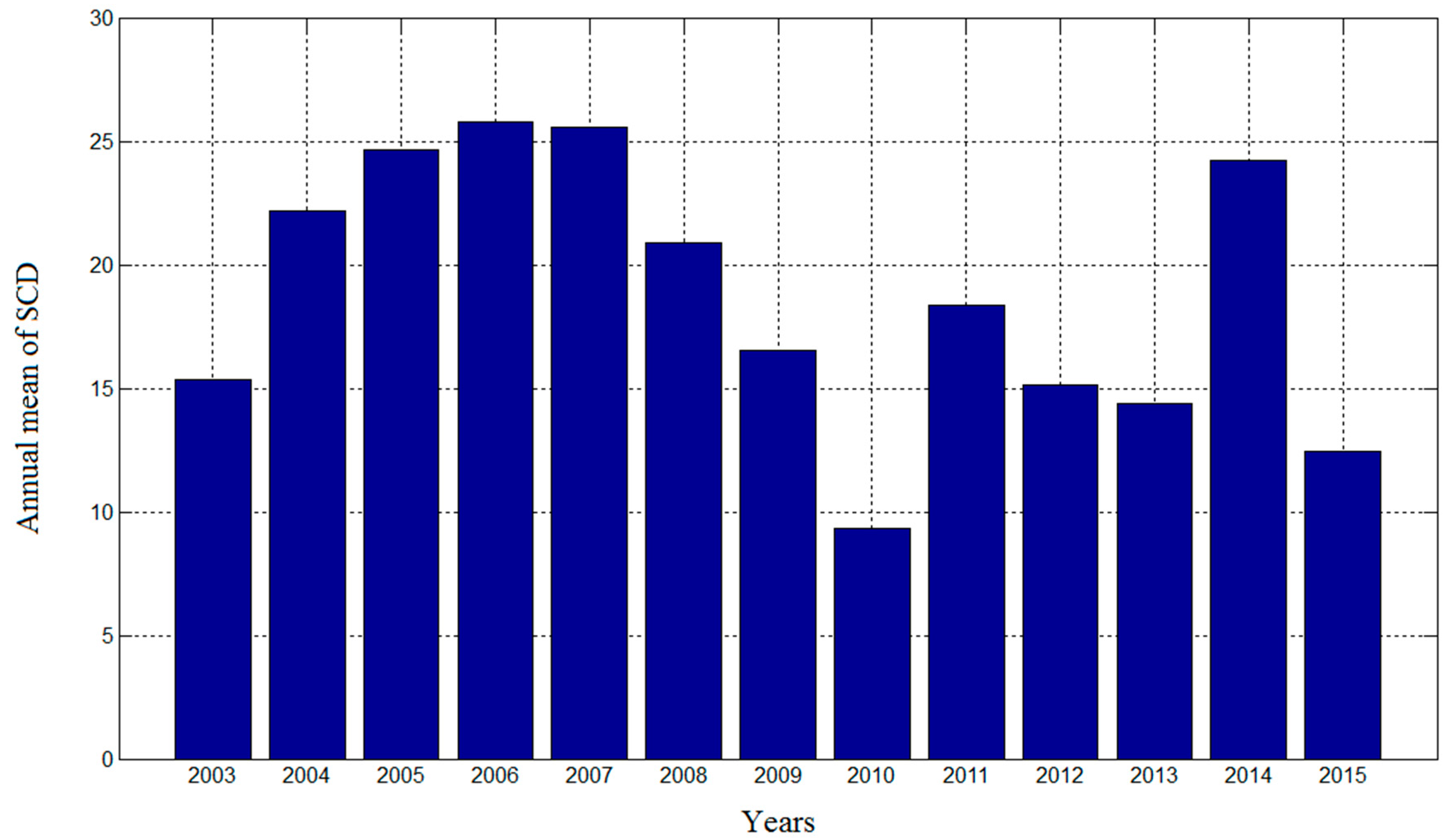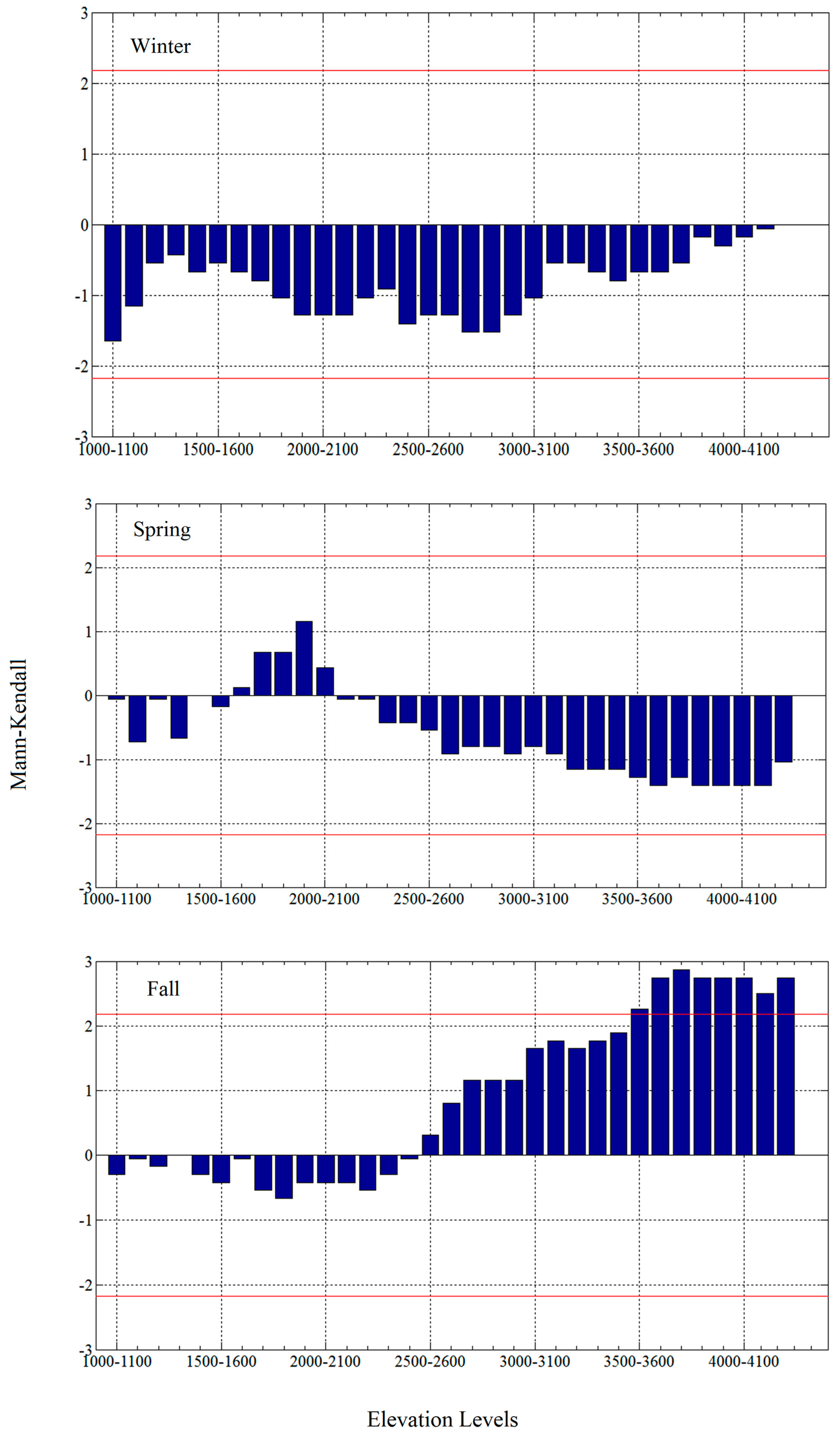 Table 1. Percentage of the Basin area with positive, negative, and nonexistent trends in SCD at the 0.05 level of confidence.
| | Decreasing Trend | No Trend | Increasing Trend |
| --- | --- | --- | --- |
| Winter | 42.98 | 55.61 | 1.40 |
| Spring | 3.48 | 96.49 | 0.01 |
| Fall | 25.35 | 64.26 | 10.38 |

© 2017 by the authors. Licensee MDPI, Basel, Switzerland. This article is an open access article distributed under the terms and conditions of the Creative Commons Attribution (CC BY) license (http://creativecommons.org/licenses/by/4.0/).