Open Access This article is
freely available
re-usable
Review
Fogs: Physical Basis, Characteristic Properties, and Impacts on the Environment and Human Health
1
Departamento de Teoría de la Señal y Comunicaciones, Universidad de Alcalá, EPS, Campus externo N-II km 33,600, 28805 Alcalá de Henares, Spain
2
Georgi Nadjakov Institute of Solid State Physics, Bulgarian Academy of Sciences, 72 Tzarigradsko Chaussee Blvd., 1784 Sofia, Bulgaria
3
Institute of Electronics, Bulgarian Academy of Sciences, 72 Tzarigradsko Chaussee Blvd., 1784 Sofia, Bulgaria
4
Mag Soar S.L., Avenida de Europa 82, 28341 Valdemoro, Madrid, Spain
5
Instituto Pedro Juan de Lastanosa, Universidad Carlos III de Madrid, Avda. Universidad 30, 28911 Leganés, Spain
6
National Institute of Meteorology and Hydrology, Bulgarian Academy of Sciences, 66 Tzarigradsko Chaussee Blvd., 1784 Sofia, Bulgaria
7
International Clean Water Institute, 13873 Park Center Road, Herndon, VA 20171, USA
*
Author to whom correspondence should be addressed.
Received: 15 July 2017 / Accepted: 12 October 2017 / Published: 20 October 2017
Abstract
:
This work presents a selective overview of natural fogs in terms of fog types, forms and states of occurrence, physical, micro-physical, chemical and dynamic properties, basic characterizing parameters, etc. In focus are related achievements and contributions reported mainly during the last decade and a half, as a result of both laboratory studies and field observations. Processes of homogeneous and heterogeneous nucleation are analyzed in the aspects of condensation, nuclei diversity and specifics, as related to the activation, growth and deposition of fog droplets. The effect is highlighted of the water vapor's partial pressure on the surface tension of the liquid water–air interface and the freezing point of the water droplets. Some problems and aspects of fog modeling, parameterization, and forecasting are outlined and discussed on the examples of newly developed relevant 1D/3D theoretical models. Important issues of fog impacts on the air quality, ecosystems, water basins, societal life, and human health are also addressed and discussed, particularly in cases of anthropogenically modified (chemical, radioactive, etc.) fogs. In view of reducing the possible negative effects of fogs, conclusions are drawn concerning the new demands and challenges to fog characterization imposed by the changing natural and social environment and the needs for new data on and approaches to more adequate observations of fog-related events.
Keywords:
fog; water condensation; droplet nucleation; fog formation; fog modeling; fog forecasting; ecological impacts
1. Introduction
Besides the hydrosphere, fogs present a form of liquid water in the atmosphere of the Earth. Generally, fog formation and existence are under the strong influence of local orographic factors, the actual synoptic situation, and the atmospheric circulations. It can be formed everywhere—over land and water surfaces. Although it is not a climate-forming factor, it is of great meteorological importance, particularly due to its local character of formation, its capability of reducing the temperature amplitude, and the fact that it is directly related to the humidity parameters.
The present review considers important aspects of natural fogs. It is not aimed to survey comprehensively the fog-related scientific literature. Instead, the main purpose of the work is to summarize recent (mostly published during the last decade and a half) research contributions and achievements concerning selected aspects of the formation, collection, characterization, classification, and impacts of natural fogs.
2. Fog—Physical Basis, General Characterization, and Classification
2.1. Physical Basis of the Fog
More than 70% of Earth's surface is covered by water. Its molecule is composed of two hydrogen atoms and a single oxygen atom linked by covalent bonds. Due to the unique physical and chemical properties of these elements, as well as to its structural/phase variability and abundance, water is the base of the terrestrial organic life; its existence and balance is essential for all living species on Earth.
Water exists in all three phases of matter: solid (ice), liquid (liquid water), and gaseous (water vapor). Depending on the combination of the ambient temperature
T
and pressure
P
, transitions occur between the three phases of water. The pressure-temperature (P-T) diagram conditioning the phases' existence, coexistence, and transitions is also known as the water phase diagram [
10
]. The discontinuous phase transitions between two water phases are characterized mathematically by the Clausius–Clapeyron relation:
where
L
is the specific latent heat and is the specific volume change accompanying the phase transition.
According to the Clausius–Clapeyron relation, the equilibrium vapor pressure of the atmosphere (known also as "water-holding capacity") increases by about 7% per each 1 °C temperature rise. The water-holding capacity can be expressed approximately by the August–Roche–Magnus formula:
where is the equilibrium, or saturation, vapor pressure in hPa and the temperature
T
is in degrees Celsius. According to this formula, an increase of the atmospheric temperature (e.g., due to greenhouse effect) results in a corresponding exponential increase of the atmospheric absolute humidity for a constant relative humidity. It should be noted that the applicability of this deduction to atmospheric phenomena is debatable and could not be valid in cases of convective processes, which cause air drying, cloud formation, etc., due to relative humidity variations [
11
].
2.2. Water Condensation Process: Droplet Nucleation—Conditions and Analysis
The Aitken mode particles (also called Aitken nuclei) consist of sulfates, elemental carbon, metal compounds and organic compounds with a very low saturation vapor pressure at ambient temperature.
3. Formation and Types of Fog
Fog and clouds are a natural state of water condensates. The main difference between them is their place in altitude and the fact that the fog is closely near the ground surface. The difference in the size of droplets is also significant. In clouds, they may reach diameters of up to 6 mm. However, in mist and haze—other forms of water condensates in the free atmosphere very similar to fog—their diameters are less than 150 µm. Usually, the size of droplets in mist ranges between 50 µm and 150 µm. It is considered to be below 100 µm in fog and well below 1 µm in haze. In meteorological terms, they are classified with respect to their visibility—in cases of haze and mist, it is higher than 1 km. In mist, a high value of relative humidity should be present, while it should be below 80% in the case of haze.
The natural formation of fog starts when an air mass of relatively high humidity content comes in contact with a colder earth surface and thus cools down to the dew point.
3.1. Fog Types by Phase of Droplet
If the particles composing the fog have a hydro-meteorological origin—water vapor or ice—the fog is classified as a
wetfog
or as an
icefog
, respectively [
5
,
28
]. At temperatures from 0 °C down to −12 °C, the fog can be in a liquid state, depending on the humidity [
29
]. Below −30 °C, it is composed of ice crystals and is called an ice fog [
28
,
30
].
3.2. Fog Types by the Kind of Particles: Radioactive and Chemical Fogs
Upon fog formation, with all the condensation conditions present (high relative humidity, low temperature, mild wind, etc.), its droplets collect various aerosols spread in the air. In some particular cases, radioactive aerosol pollutants can serve as condensation nuclei. Some of the airborne radioactive isotopes are positively charged (e.g.,
7
Be and
210
Pb) [
31
]. The positive charge increases their hygroscopicity and, hence, the possibility of being associated with the polar water molecules, thus enhancing the fog formation efficiency. Radioactive aerosols can be of either natural (e.g., volcanic) or artificial origin. The latter could appear in the atmosphere as a result of imperfect treatment or storage of radioactive products in nuclear technologies, past nuclear tests, or, rarely, as a result of accidental reactor releases (e.g., Chernobyl, Fukushima) [
32
]. Natural or artificial biomass-burning can also increase the radioactive aerosols content in fogs and clouds. Bourcier et al. [
33
] have provided experimental evidence of biomass burning as a source of atmospheric
137
Cs present in cloud water. Fog droplets capturing radio-nuclides could either prolong or shorten the residence time of the radioactive atmospheric pollutants, by preventing fast deposition or enhancing it by scavenging [
34
]. Thus, fogs can play an important role in spreading, keeping close to the surface, and in wet deposition of radioactive particles, with direct impacts on the human health and ecosystems. However, difficulties arise in reliably detecting and quantifying the amounts of radio-nuclides in fog/cloud water because of their low absolute concentrations being below the activity detection thresholds. Thus, large amounts of fog water should be sampled to obtain reliable measurements. This is why a few works only have been published dealing with radioactive fog. Gibb et al. [
35
] have studied radionuclide deposition velocities. Presence of
7
Be and
210
Pb radio-nuclides in cloud water and rain water has been reported by Su and Huh [
36
]. They have observed specific activities of
7
Be and
210
Pb in cloud water samples spanning three orders of magnitude, in strong correlation with the samples' acidity. Bourcier et al. [
33
] were the first to determine the
137
Cs background level in cloud water and calculate the radionuclides' scavenging efficiencies for
7
Be,
210
Pb and
137
Cs.
3.3. Fog Types by Dynamical Origin
Radiation fogs
are formed as a result of the nocturnal radiative cooling of the earth surface. The temperature of the air layer closest to the ground decreases via heat-transfer and, if the dew point is reached, fog generation starts from the ground rising up with the altitude [
8
]. Decisive conditions for such fog formation are temperature inversion and moderate wind speeds between 1 and 3 m/s (around 0.5–1.5 knots), while stronger winds would prevent the appearance of fog. Radiation fogs are usually formed in autumn, when the ground is wet, abundant evaporation takes place, and the nights are long enough for the temperature to fall significantly. Their formation can be stimulated by the orography—in valleys, due to the exchange with the free atmosphere, temperatures can decrease easily. After sunrise, the ground slowly warms up, the temperature inversion starts vanishing and fog becomes progressively less dense [
37
].
Advection fogs
are formed when a warm moist air mass moves to a cold surface, e.g., from a warm lake over a cold ground. As a result of the heat exchange with the cold surface, the air layers closest to the ground cool faster than the upper ones and, if the air mass is sufficiently moist, condensation starts.
Mixed type fogs
—advection-radiation fogs are generally formed over continents during the cold seasons; they are very stable and dense.
Fogs of evaporation
appear when a large source of water vapor from a warm surface is present in a cold air mass. This type of fog formation is often encountered in sea regions at high latitudes, e.g., Norway, or around lakes, rivers and swamps [
4
].
Examples of other fog types are: inversion fog, frontal/precipitation fog (pre-frontal-, post-frontal-, frontal passage fog), orographic fog (up-slope fog), and cloud-base lowering fog.
4. The Effect of the Water-Vapor Partial Pressure on the Surface Tension and Freezing Point of the Liquid Water-Air Interface
The analysis of evaporation rates and this "mechanical reaction" effect suggested that the distribution of kinetic energy of water molecules ejected from the liquid phase into the gas phase is far from being thermal continuous. Only the fastest molecules are ejected or "evaporated" from the liquid surface. The actual distribution function remains to be experimentally measured.
5. Fog Modeling and Forecasting
Four fog types, including radiation-, advection-, and mixed fog, as well as lack of fog, are analyzed on different time-scale series. The best results, in terms of predictability, are obtained for the radiation fog, while the worst ones concern the mixed fogs. The GPS IWV is assessed to be rather an auxiliary approach to analyzing fog formation and evolution dynamics.
Along with the fog formation and evolution, the processes of fog–surface interactions and deposition are also subjected to extensive modeling, as an important factor for the water balance of ecosystems. Too little is known about the magnitude and the temporal and spatial variability of fog deposition and its driving forces for mountain ecosystems.
7. Conclusions
Clouds and fogs are essential for the Earth's climate. In spite of the abundant research on this topic, it is still an open field for research and development. Accordingly, important issues to be addressed still remain, such as how the atmospheric water cycle is affected by water droplet nucleation and condensation, or how to achieve better understanding and characterization of the mechanisms and conditions for cloud/fog formation, existence, and decay. This imposes new demands and challenges to the cloud/fog research, needing more and permanent monitoring and studies of fogs, due to their importance for the environment and societal life.
Fog forecasting remains a challenging task, necessitating updating of our knowledge on droplet- and water–air-interface physics. Existing 1D and 3D fog models should be updated regularly to keep their relevance or new ones should be developed, requiring new parameterization schemes and data. Since the meteorological models evolve faster because of the large number of stations and abundance of parameterization data, combining fog models with mesoscale and regional meteorological models appears to be effective and fruitful for more adequate fog parameterization and forecasting.
The intensification of the use of combustive and polluting technologies and power sources in industry and transportation affects the natural fog composition, provoking more frequent and longer-lasting smog occurrences in industrial and urban areas, with severe impacts on air quality and human health. In addition, increasing production and usage of artificial fogs, along with their usefulness and advantages, can also be a potential source of allergies and other side effects, as well as a subject of non-correct dangerous or damaging applications.
In summary, fogs are important factors influencing the environmental balance, air quality, ecosystems, transportation, and human health. Fog research has achieved remarkable progress in understanding the nature and mechanisms of fog formation, existence, and decay. Still, the constantly changing natural and social environment impose new demands and challenges, needing new efforts, data, and approaches, aimed to better and more adequate parameterization, modeling, and forecasting of fog events, in order to reduce their negative environmental, social, and medical effects.
Acknowledgments
This work has been funded by the European Commission FP7 Security Research Programme, under COUNTERFOG Grant No. 312804. Authors gratefully acknowledge the kind technical assistance of Iliana Mitova and Zhivko Stoyanov.
Author Contributions
J.L.P.-D.; O.I., A.V., and Z.P. developed the idea and outlines of the review; Z.P., M.A.Á.-V., I.V.-B., T.E., T.D., O.G., and P.V.T. contributed to the literature research; J.L.P.-D., Z.P., M.A.Á.-V., I.V.-B., O.G., and T.E. contributed to the manuscript preparation; J.L.P.-D., Z.P., O.I., A.V., and T.D. revised the manuscript and further proofread the text.
Conflicts of Interest
The authors declare no conflict of interest.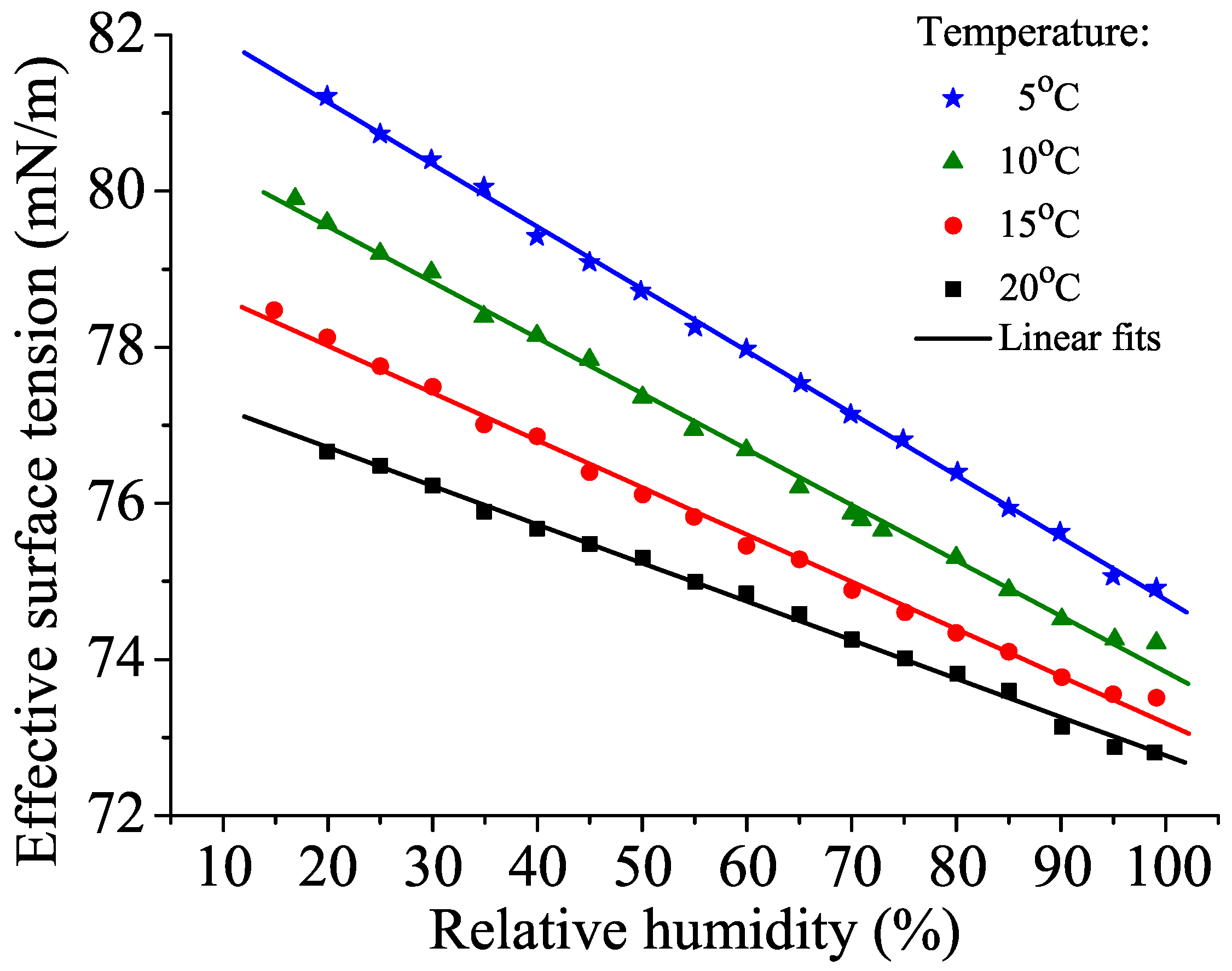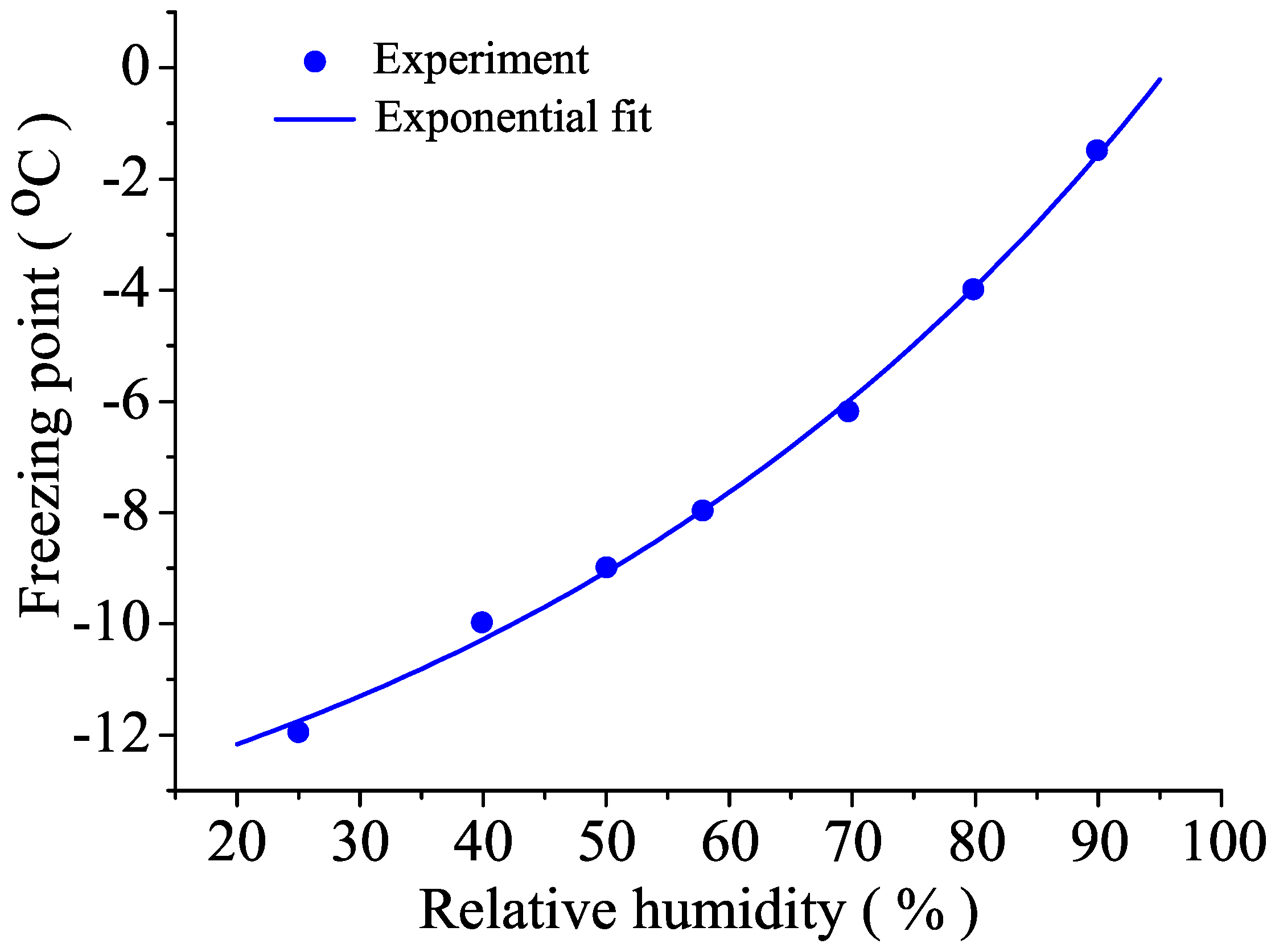 System and Diseases
Pollutants
Respiratory system
NO

x

, SO2, O3, VOCs, microbes, heavy
metals (As, Cd, Cr, Cu, Ni, Va, and Zn), PM2.5 and PM10
Cardiovascular system
NO2, SO2, O3, CO, dioxins,
heavy metals (As, Cd, Hg, and Ni), PM2.5 and PM10
Hematological system
VOCs (benzene), heavy metals (Cd, Cu, Pb, and Zn)
Urinary system
Heavy metals (As, Cd, Pb, Ni, and Zn)
Nervous system
CO, VOCs, dioxins, heavy metals (As, Cu, Pb, and Hg)
Digestive system
Dioxins, heavy metals (Zn)
Muscular system
CO
Reproductive system
Heavy metals (Cd, Pb, Ni, and Zn)
Spontaneous abortion, fetal growth,
fetus central nervous system development,
Heavy metals (Pb), dioxins, NO2
children mental development and infant mortality
Bone diseases
Heavy metals (Cd and Ni)
Skin diseases
Heavy metals (As, Cr, and Ni)
Alzheimer and Parkinson diseases
Heavy metals (Zn)
Genetic damages to the chromosomes,
VOCs (benzene), heavy metals (Rh, Pt, Pd)
cyto-toxic, mutagenic
Cancer
NO

x

, SO2, O3, CO, VOCs, dioxins, heavy
metals (As, Cd, Cr, Pb, Hg, Ni, Rh, Pt, Pd, Va, and Zn)
Notes: VOCs—volatile organic compounds; PM2.5 and PM10—particulate matter with diameters < 2.5 µm and < 10 µm, respectively.

© 2017 by the authors. Licensee MDPI, Basel, Switzerland. This article is an open access article distributed under the terms and conditions of the Creative Commons Attribution (CC BY) license (http://creativecommons.org/licenses/by/4.0/).