On the Remarkable Features of the Lower Limits of Charge and the Radiated Energy of Antennas as Predicted by Classical Electrodynamics
1
Department of Engineering Sciences, Uppsala University, 751 21 Uppsala, Sweden
2
Department of Clinical Neuroscience, Karolinska University Hospital, 171 76 Stockholm, Sweden
*
Author to whom correspondence should be addressed.
Academic Editors: Farhad Rachidi and Robert W. Talbot
Received: 18 February 2016 / Revised: 18 April 2016 / Accepted: 20 April 2016 / Published: 5 May 2016
Abstract
Electromagnetic energy radiated by antennas working in both the frequency domain and time domain is studied as a function of the charge associated with the current in the antenna. The frequency domain results, obtained under the assumption of sinusoidal current distribution, show that, for a given charge, the energy radiated within a period of oscillation increases initially with
L
/
λ
and then starts to oscillate around a steady value when
L
/
λ
> 1. The results show that for the energy radiated by the antenna to be equal to or larger than the energy of one photon, the oscillating charge in the antenna has to be equal to or larger than the electronic charge. That is,
U
≥
hν
or
UT
≥
h ⇒ q ≥ e
, where
U
is the energy dissipated over a period,
ν
is the frequency of oscillation,
T
is the period,
h
is Planck's constant,
q
is the rms value of the oscillating charge, and
e
is the electronic charge. In the case of antennas working in the time domain, it is observed that
U
Δ
t
≥
h
/4
π
⇒
q ≥ e
, where
U
is the total energy radiated, Δ
t
is the time over which the energy is radiated, and
q
is the charge transported by the current. It is shown that one can recover the time–energy uncertainty principle of quantum mechanics from this time domain result. The results presented in this paper show that when quantum mechanical constraints are applied to the electromagnetic energy radiated by a finite antenna as estimated using the equations of classical electrodynamics, the electronic charge emerges as the smallest unit of free charge in nature.
View Full-Text
►

▼

Figures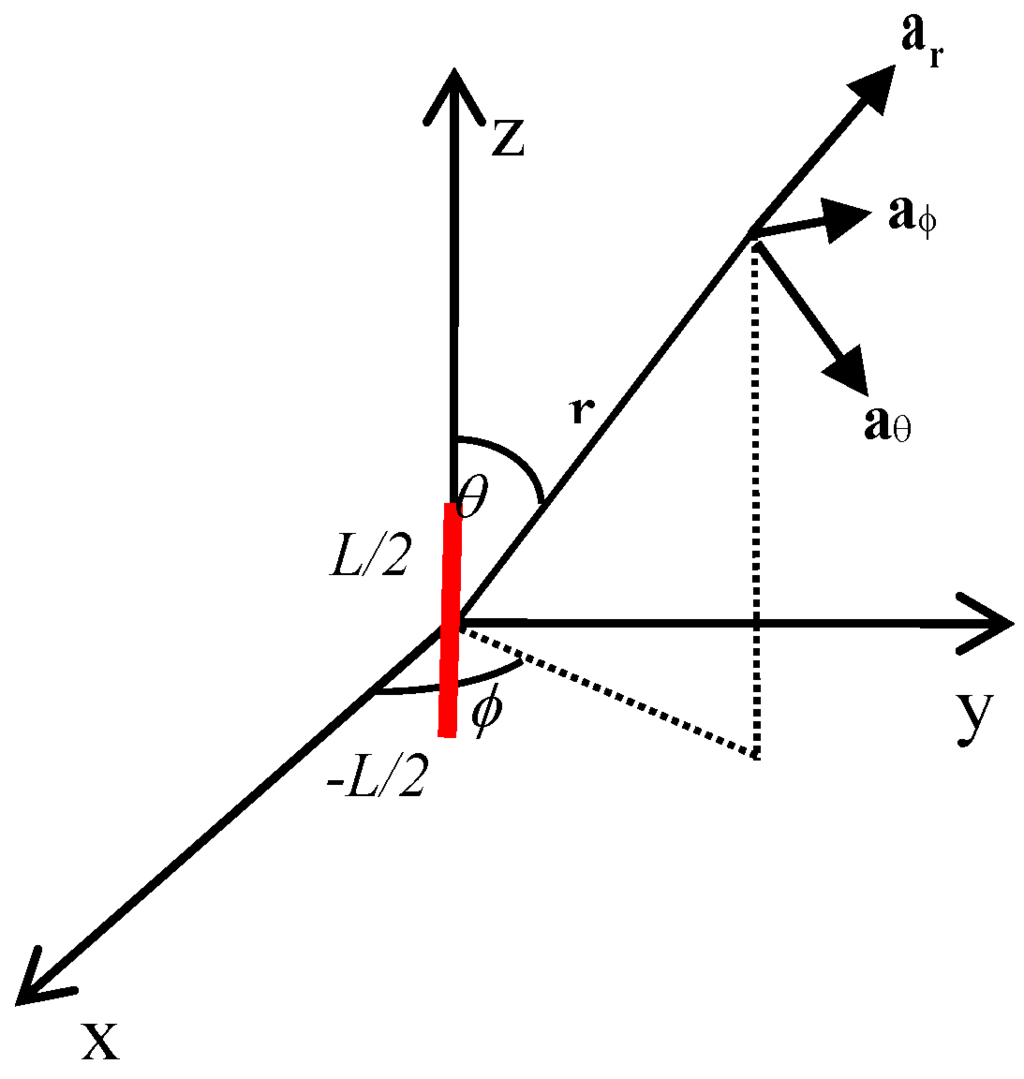 Figure 1
This is an open access article distributed under the
Creative Commons Attribution License
which permits unrestricted use, distribution, and reproduction in any medium, provided the original work is properly cited (CC BY 4.0).

Share & Cite This Article
MDPI and ACS Style
Cooray, V.; Cooray, G. On the Remarkable Features of the Lower Limits of Charge and the Radiated Energy of Antennas as Predicted by Classical Electrodynamics. Atmosphere 2016, 7, 64.
Note that from the first issue of 2016, MDPI journals use article numbers instead of page numbers. See further details here.
Related Articles
Comments
[Return to top]