Changes in the Microbial Community Diversity of Oil Exploitation
1
Department of Biomedical Engineering, Nanjing University of Aeronautics and Astronautics, Nanjing 210016, China
2
School of Biomedical Engineering and Informatics, Nanjing Medical University, Nanjing 211166, China
3
Dalian Chivy Biotechnology Limited Company, Liaoning 116023, China
4
Center for Precision Health, School of Biomedical Informatics, The University of Texas Health Science Center at Houston, Houston, TX 77030, USA
5
Human Genetics Center, School of Public Health, The University of Texas Health Science Center at Houston, Houston, TX 77030, USA
*
Authors to whom correspondence should be addressed.
†
The first 3 authors should be regarded as joint First Authors.
Received: 28 June 2019 / Revised: 15 July 2019 / Accepted: 20 July 2019 / Published: 24 July 2019
Abstract
To systematically evaluate the ecological changes of an active offshore petroleum production system, the variation of microbial communities at several sites (virgin field, wellhead, storage tank) of an oil production facility in east China was investigated by sequencing the V3 to V4 regions of 16S ribosomal ribonucleic acid (rRNA) of microorganisms. In general, a decrease of microbial community richness and diversity in petroleum mining was observed, as measured by operational taxonomic unit (OTU) numbers, α (Chao1 and Shannon indices), and β (principal coordinate analysis) diversity. Microbial community structure was strongly affected by environmental factors at the phylum and genus levels. At the phylum level, virgin field and wellhead were dominated by
Proteobacteria
, while the storage tank had higher presence of
Firmicutes
(29.3–66.9%). Specifically, the wellhead displayed a lower presentence of
Proteobacteria
(48.6–53.4.0%) and a higher presence of
Firmicutes
(24.4–29.6%) than the virgin field. At the genus level, the predominant genera were
Ochrobactrum
and
Acinetobacter
in the virgin field,
Lactococcus
and
Pseudomonas
in the wellhead, and
Prauseria
and
Bacillus
in the storage tank. Our study revealed that the microbial community structure was strongly affected by the surrounding environmental factors, such as temperature, oxygen content, salinity, and pH, which could be altered because of the oil production. It was observed that the various microbiomes produced surfactants, transforming the biohazard and degrading hydro-carbon. Altering the microbiome growth condition by appropriate human intervention and taking advantage of natural microbial resources can further enhance oil recovery technology.
View Full-Text
►

▼

Figures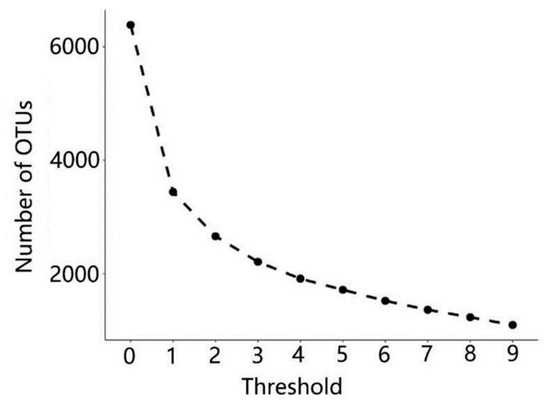 Figure 1
This is an open access article distributed under the
Creative Commons Attribution License
which permits unrestricted use, distribution, and reproduction in any medium, provided the original work is properly cited (CC BY 4.0).

Share & Cite This Article
MDPI and ACS Style
Liu, J.; Wu, J.; Lin, J.; Zhao, J.; Xu, T.; Yang, Q.; Zhao, J.; Zhao, Z.; Song, X. Changes in the Microbial Community Diversity of Oil Exploitation. Genes 2019, 10, 556.
Note that from the first issue of 2016, MDPI journals use article numbers instead of page numbers. See further details here.
Related Articles
Comments
[Return to top]