Signaling during Kidney Development
1
Faculty of Biochemistry and Molecular Medicine, Biocenter Oulu, Oulu University, 90014 Oulu, Finland
2
Northwestern University, Feinberg School of Medicine, Chicago, IL 60611, USA
*
Author to whom correspondence should be addressed.
Academic Editor: Christoph Englert
Received: 28 February 2015 / Revised: 24 March 2015 / Accepted: 30 March 2015 / Published: 10 April 2015
Abstract
The kidney plays an essential role during excretion of metabolic waste products, maintenance of key homeostasis components such as ion concentrations and hormone levels. It influences the blood pressure, composition and volume. The kidney tubule system is composed of two distinct cell populations: the nephrons forming the filtering units and the collecting duct system derived from the ureteric bud. Nephrons are composed of glomeruli that filter the blood to the Bowman's capsule and tubular structures that reabsorb and concentrate primary urine. The collecting duct is a Wolffian duct-derived epithelial tube that concentrates and collects urine and transfers it via the renal pelvis into the bladder. The mammalian kidney function depends on the coordinated development of specific cell types within a precise architectural framework. Due to the availability of modern analysis techniques, the kidney has become a model organ defining the paradigm to study organogenesis. As kidney diseases are a problem worldwide, the understanding of mammalian kidney cells is of crucial importance to develop diagnostic tools and novel therapies. This review focuses on how the pattern of renal development is generated, how the inductive signals are regulated and what are their effects on proliferation, differentiation and morphogenesis.
View Full-Text
►

▼

Figures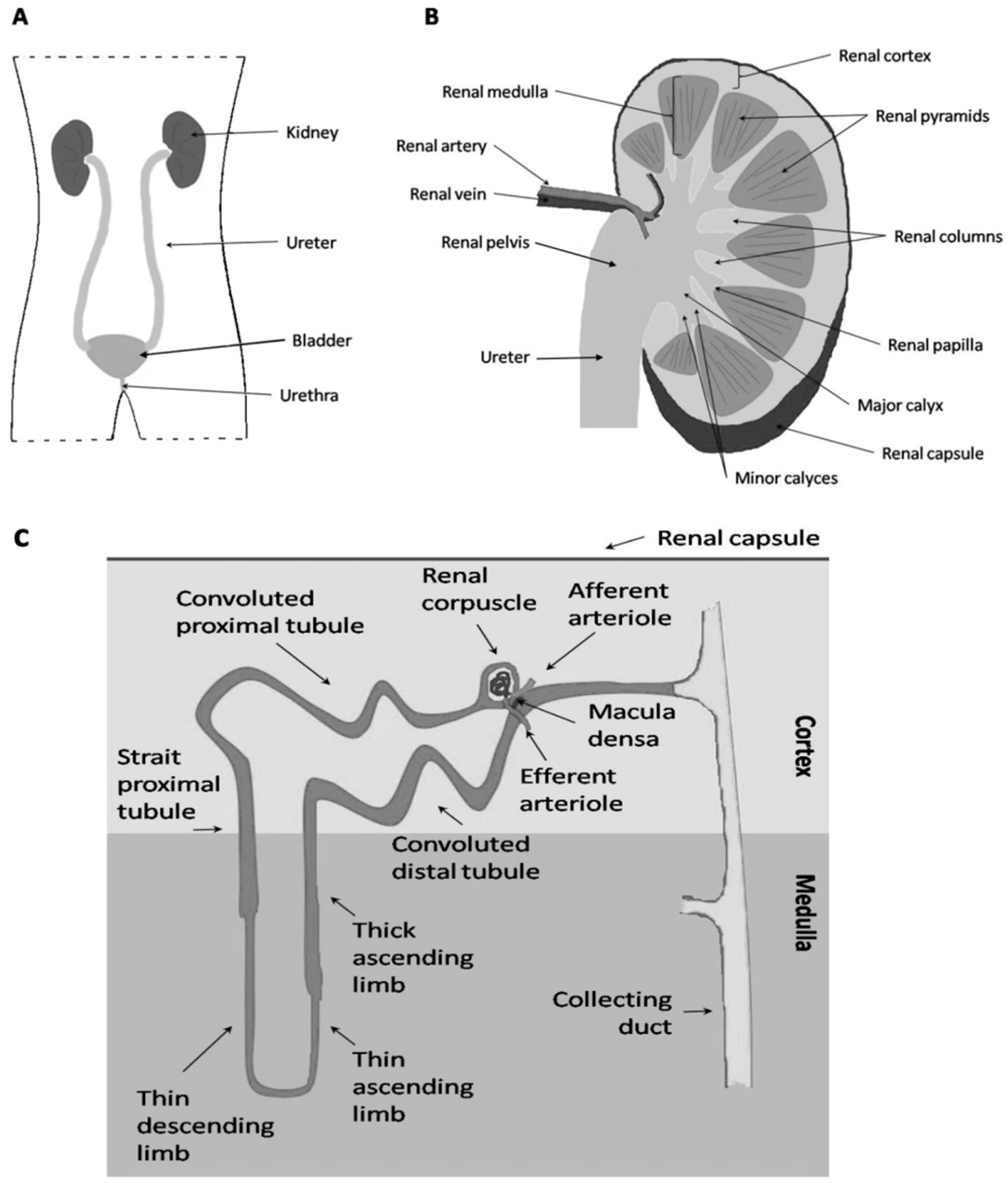 Figure 1
This is an open access article distributed under the
Creative Commons Attribution License
which permits unrestricted use, distribution, and reproduction in any medium, provided the original work is properly cited (CC BY 4.0).

Share & Cite This Article
MDPI and ACS Style
Krause, M.; Rak-Raszewska, A.; Pietilä, I.; Quaggin, S.E.; Vainio, S. Signaling during Kidney Development. Cells 2015, 4, 112-132.
Related Articles
Comments
[Return to top]