New Ca2.90(Me2+)0.10(PO4)2 β-tricalcium Phosphates with Me2+ = Mn, Ni, Cu: Synthesis, Crystal-Chemistry, and Luminescence Properties
1
Istituto di Cristallografia–CNR, Via G. Amendola, 122/O, 70126 Bari, Italy
2
Dipartimento di Scienze della Terra dell'Ambiente e delle Risorse, Università di Napoli Federico II, Via Mezzocannone 8, 80134 Naples, Italy
3
Faculté des Sciences Semlalia, BP 2390, Université Cadi Ayyad, Marrakech 40000, Morocco
4
Luminescent Materials Laboratory, Università di Verona, Ca' Vignal, Strada Le Grazie 15, 37134 Verona, Italy
5
Dipartimento di Scienze, Università Roma Tre, Largo S. L. Murialdo 1, 00016 Monterotondo (Rome), Italy
6
Istituto di Cristallografia–CNR, Via Salaria Km 29.300, 00016 Monterotondo (Rome), Italy
*
Author to whom correspondence should be addressed.
Received: 19 April 2019 / Revised: 23 May 2019 / Accepted: 28 May 2019 / Published: 1 June 2019
Abstract
(with Me = Mn, Ni, Cu) β-tricalcium phosphate (TCP) powders were synthesized by solid-state reaction at T = 1200 °C and investigated by means of a combination of scanning electron microscopy (SEM) equipped with energy dispersive X-ray spectroscopy (EDS), powder X-ray diffraction (PXRD), Fourier transform infrared (FTIR) spectroscopy, and luminescence spectroscopy. SEM morphological analysis showed the run products to consist of sub spherical microcrystalline aggregates, while EDS semi-quantitative analysis confirmed the nominal Ca/Me composition. The unit cell and the space group were determined by X-ray powder diffraction data showing that all the compounds crystallize in the rhombohedral
R
3
c
whitlockite-type structure, with the following unit cell constants:
a = b
= 10.41014(19) Å,
c
= 37.2984(13) Å, and cell volume
V
= 3500.53(15) Å
3
(Mn);
a
=
b
= 10.39447(10) Å,
c
= 37.2901(8) Å;
V
= 3489.22(9) Å
3
(Ni);
a
=
b
= 10.40764(8) Å,
c
= 37.3158(6) Å, V = 3500.48(7) Å
3
(Cu). The investigation was completed with the structural refinement by the Rietveld method. The FTIR spectra are similar to those of the end-member Ca β-tricalcium phosphate (TCP), in agreement with the structure determination, and show minor band shifts of the (PO
4
) modes with the increasing size of the replacing Me
2+
cation. Luminescence spectra and decay curves revealed significant luminescence properties for Mn and Cu phases.
View Full-Text
►

▼

Figures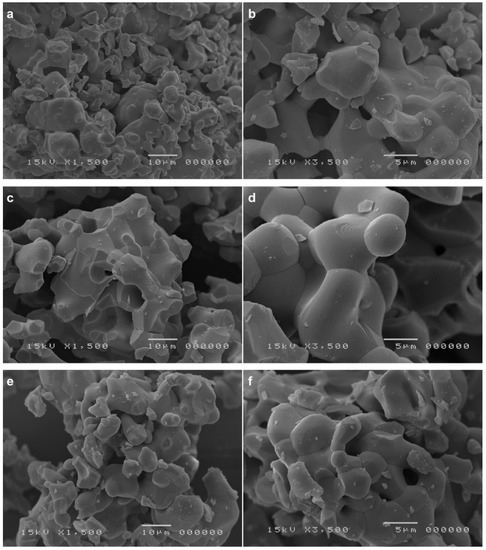 Figure 1
This is an open access article distributed under the
Creative Commons Attribution License
which permits unrestricted use, distribution, and reproduction in any medium, provided the original work is properly cited (CC BY 4.0).

Share & Cite This Article
MDPI and ACS Style
Altomare, A.; Rizzi, R.; Rossi, M.; El Khouri, A.; Elaatmani, M.; Paterlini, V.; Della Ventura, G.; Capitelli, F. New Ca2.90(Me2+)0.10(PO4)2 β-tricalcium Phosphates with Me2+ = Mn, Ni, Cu: Synthesis, Crystal-Chemistry, and Luminescence Properties. Crystals 2019, 9, 288.
Note that from the first issue of 2016, MDPI journals use article numbers instead of page numbers. See further details here.
Related Articles
Comments
[Return to top]