Structural Identification of Binary Tetrahydrofuran + O2 and 3-Hydroxytetrahydrofuran + O2 Clathrate Hydrates by Rietveld Analysis with Direct Space Method
1
School of Chemical and Biomolecular Engineering, Georgia Institute of Technology, Atlanta, GA 30318, USA
2
Department of Applied Chemistry, School of Applied Chemical Engineering, Kyungpook National University, Daegu 41566, Korea
*
Author to whom correspondence should be addressed.
Received: 24 July 2018 / Revised: 14 August 2018 / Accepted: 14 August 2018 / Published: 18 August 2018
Abstract
The structural determination of clathrate hydrates, nonstoichiometric crystalline host-guest materials, is challenging because of the dynamical disorder and partial cage occupancies of the guest molecules. The application of direct space methods with Rietveld analysis can determine the powder X-ray diffraction (PXRD) patterns of clathrates. Here, we conducted Rietveld analysis with the direct space method for the structural determination of binary tetrahydrofuran (THF) + O
2
and 3-hydroxytetrahydrofuran (3-OH THF) + O
2
clathrate hydrates in order to identify the hydroxyl substituent effect on interactions between the host framework and the cyclic ether guest molecules. The refined PXRD results reveal that the hydroxyl groups are hydrogen-bonded to host hexagonal rings of water molecules in the 5
12
6
4
cage, while any evidences of hydrogen bonding between THF guests and the host framework were not observed from PXRD at 100 K. This guest-host hydrogen bonding is thought to induce slightly larger 5
12
cages in the 3-OH THF hydrate than those in the THF hydrate. Consequently, the disorder dynamics of the secondary guest molecules also can be affected by the hydrogen bonding of larger guest molecules. The structural information of binary clathrate hydrates reported here can improve the understanding of the host-guest interactions occurring in clathrate hydrates and the specialized methodologies for crystal structure determination of clathrate hydrates.
View Full-Text
►

▼

Figures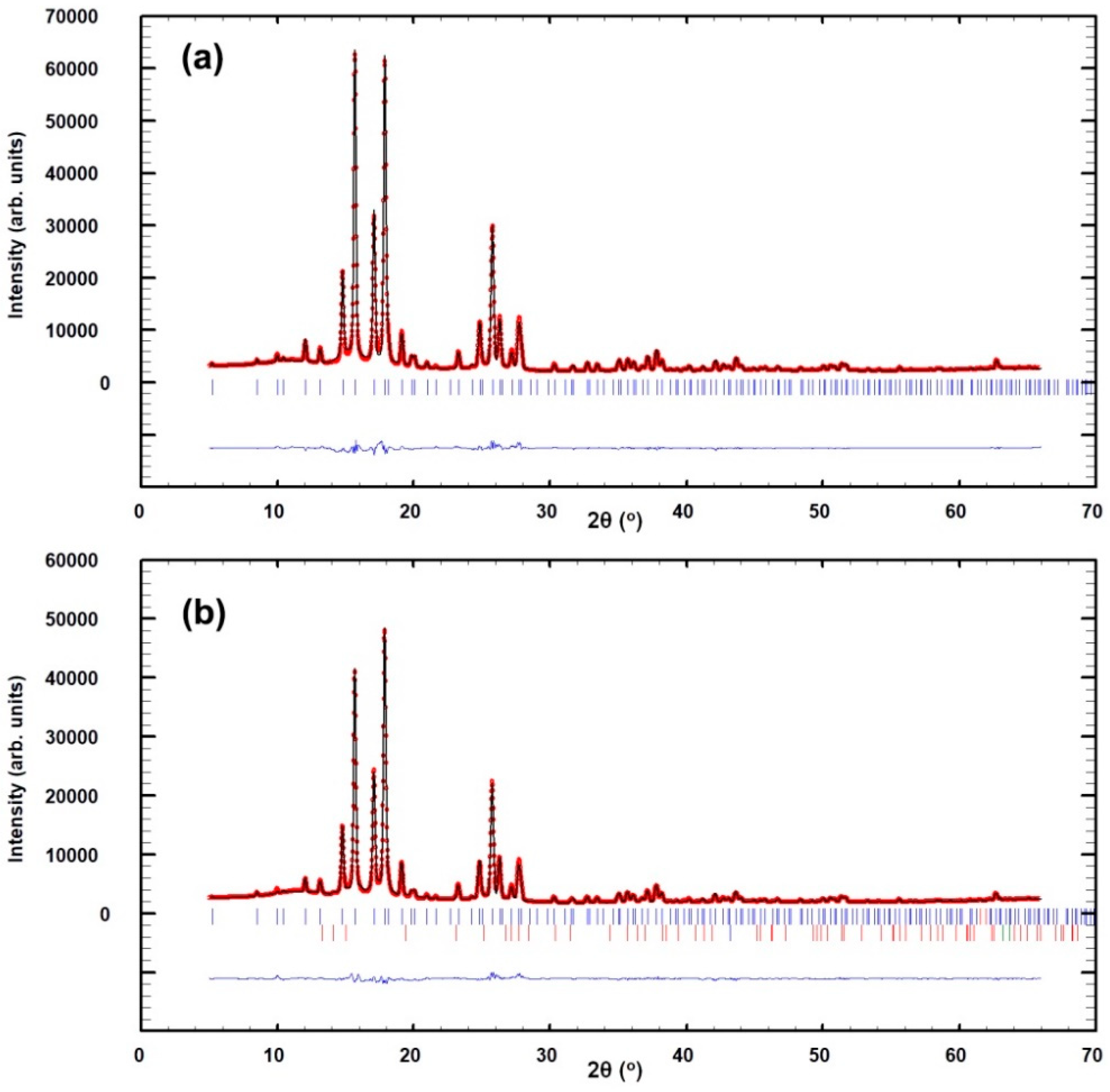 Figure 1
This is an open access article distributed under the
Creative Commons Attribution License
which permits unrestricted use, distribution, and reproduction in any medium, provided the original work is properly cited (CC BY 4.0).

Share & Cite This Article
MDPI and ACS Style
Ahn, Y.-H.; Lee, B.; Shin, K. Structural Identification of Binary Tetrahydrofuran + O2 and 3-Hydroxytetrahydrofuran + O2 Clathrate Hydrates by Rietveld Analysis with Direct Space Method. Crystals 2018, 8, 328.
Note that from the first issue of 2016, MDPI journals use article numbers instead of page numbers. See further details here.
Related Articles
Comments
[Return to top]