Open Access This article is
freely available
re-usable
Article
X-Shaped ZIF-8 for Immobilization
Rhizomucor miehei
Lipase via Encapsulation and Its Application toward Biodiesel Production
1
Key Laboratory of Molecular Biophysics of the Ministry of Education, College of Life Science and Technology, Huazhong University of Science and Technology, Wuhan 430074, China
2
Ministry of Science and Technology, Baghdad 10001, Iraq
*
Author to whom correspondence should be addressed.
Received: 25 January 2018 / Accepted: 26 February 2018 / Published: 28 February 2018
Abstract
:
This study presents a one-step encapsulation method for synthesizing X-shaped zeolitic imidazolate frameworks (ZIF-8) and immobilizing
Rhizomucor miehei
lipase (RML). We proved that the morphological structure of ZIF-8 had changed after immobilization with enhanced characterization using a field-emission scanning electron microscope, an energy-dispersive spectrometer, a transmission electron microscope, a Fourier transform infrared spectrometer, and powder X-ray diffraction. The surface area and pore size of the carrier were investigated before and after immobilization using Brunauer–Emmett–Teller and Barrett–Joyner–Halenda methods, respectively.
[email protected]
exhibited high recovery activity of up to 2632%, representing a 26-fold increase in its free lipase. Encapsulated RML was used for biodiesel production from soybean oil in an isooctane system with a conversion yield of 95.6% under optimum conditions. The resulting reusability of the immobilized enzyme indicated no substantial decline in the conversion yield, which remained at 84.7% of the initial activity after 10 cycles. The stability and high performance of the immobilized enzyme are attributed to the harmony between RML and ZIF-8 based on the easy synthesis of ZIF-8 and the short time required to immobilize RML.
Keywords:
X-shape ZIF-8;
Rhizomucor miehei
lipase (RML); encapsulation technique; biodiesel yield; soybean oil
Acknowledgments
This work was financially supported by the National Natural Science Foundation of China (grant Nos. 31070089, 31170078 and J1103514), the National High Technology Research and Development Program of China (grant Nos. 2013AA065805 and 2014AA093510), the National Natural Science Foundation of Hubei Province (grant No. 2015CFA085), and the Fundamental Research Funds for HUST (grant Nos. 2014NY007, 2017KFYXJJ212, 2017KFXKJC010, 2017KFTSZZ001). The authors thank Chen Hong from Analytical and Testing Centre of HUST for her valuable assistance in XRD, FT-IR, EDS, TEM, and FE-SEM measurement and Li Na from the key laboratory of material chemistry for energy conversion and storage (HUST) for help in BET test. Many thanks are indebted to the Analytical and Testing Center of Huazhong University of Science and Technology for the measurements of water quality.
Author Contributions
Miaad Adnan and Yunjun Yan conceived and designed the experiments; Miaad Adnan and Kai Li performed the experiments and wrote the paper; Li Xu analyzed the data; Miaad Adnan and Yunjun Yan contributed to the revision and proofreading of the manuscript.
Conflicts of Interest
The authors declare no conflict of interest.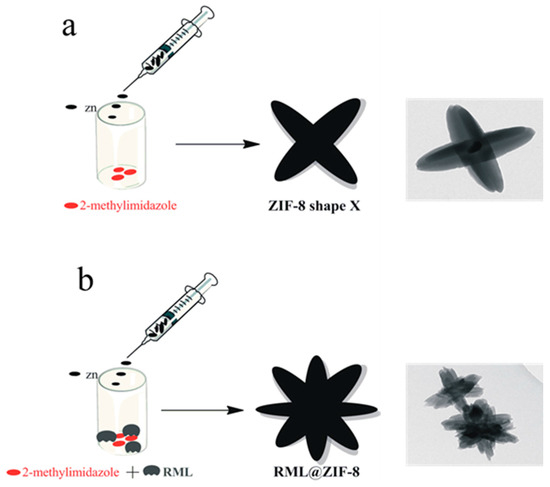 Figure 1.
Schematic illustration of (
a
) the synthesis of zeolitic imidazolate frameworks (ZIF-8) and (
b
) the immobilization of
Rhizomucor miehei
lipase (RML)@ZIF-8.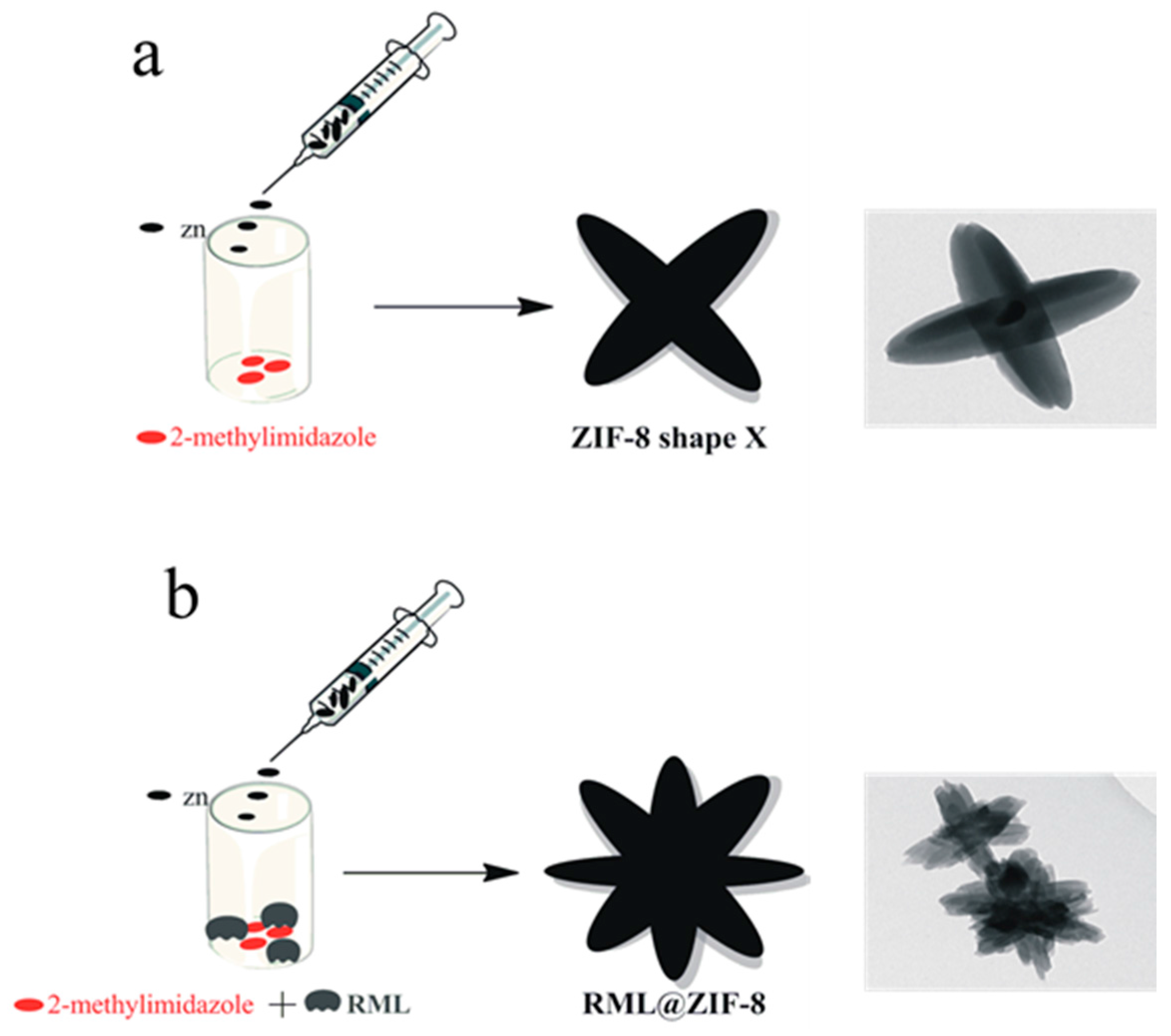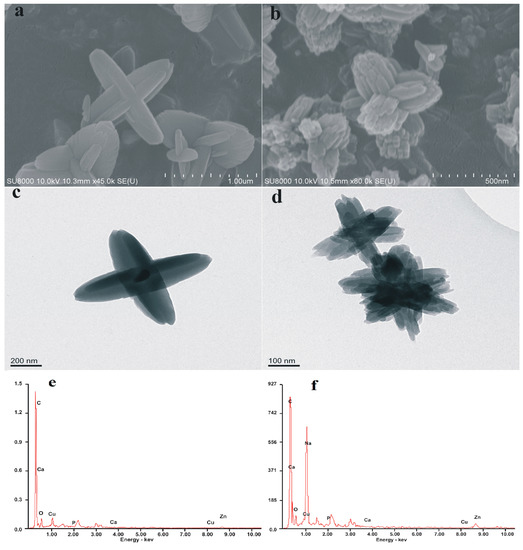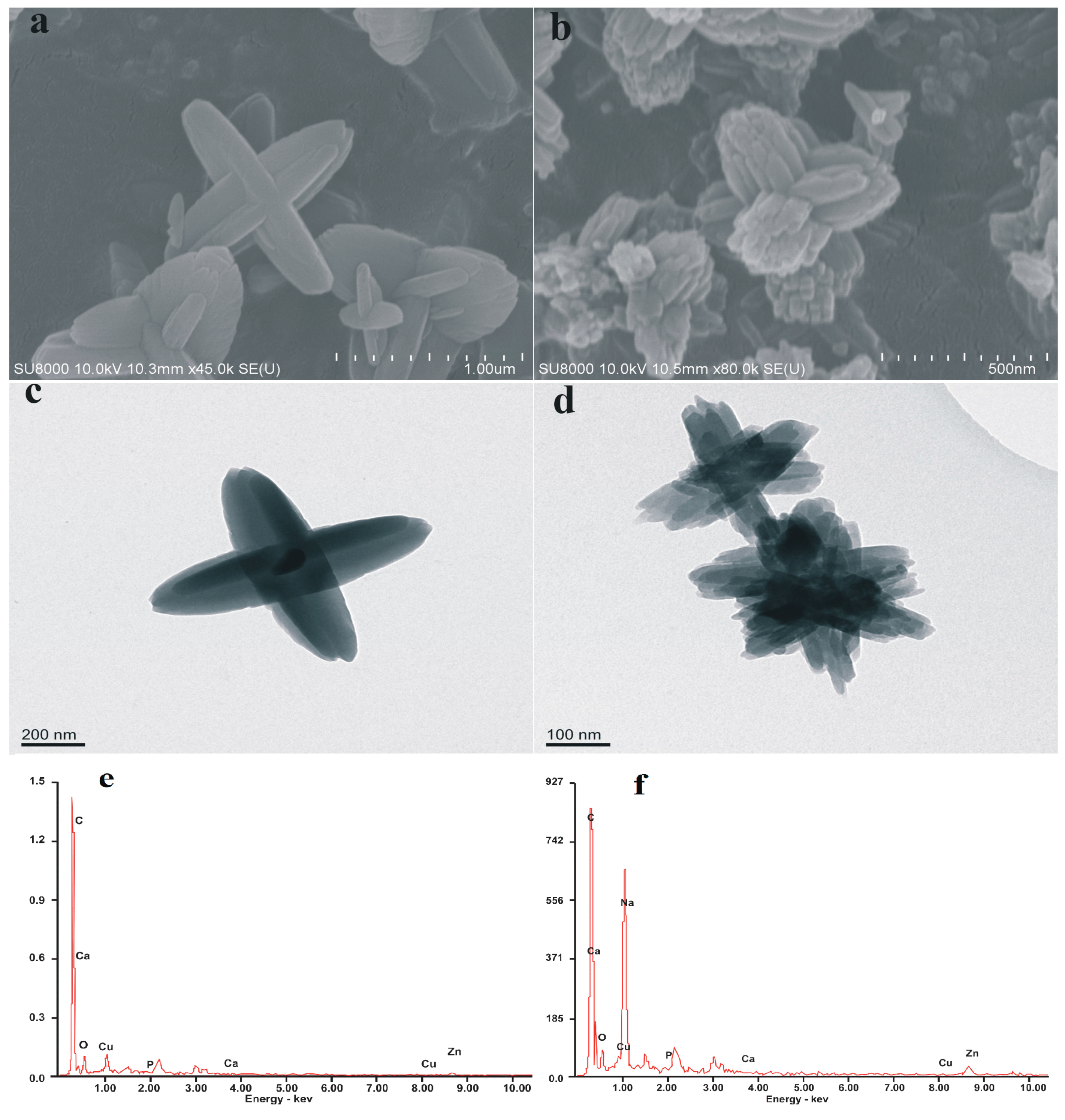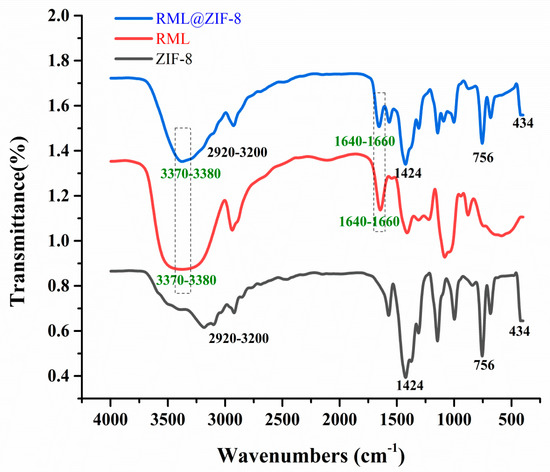 Figure 3.
Fourier transform infrared (FT-IR) spectra of samples of ZIF-8, RML, and
[email protected]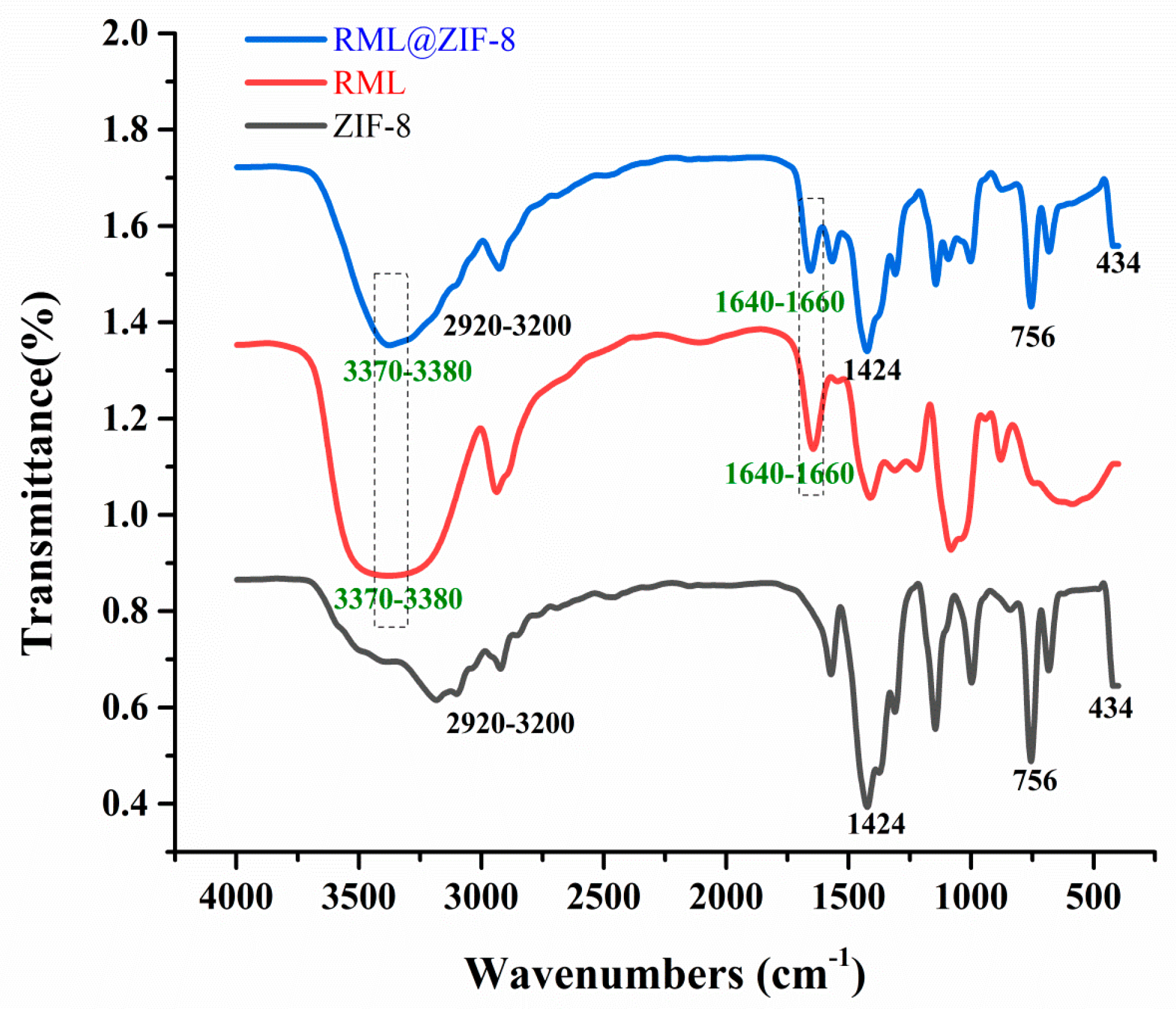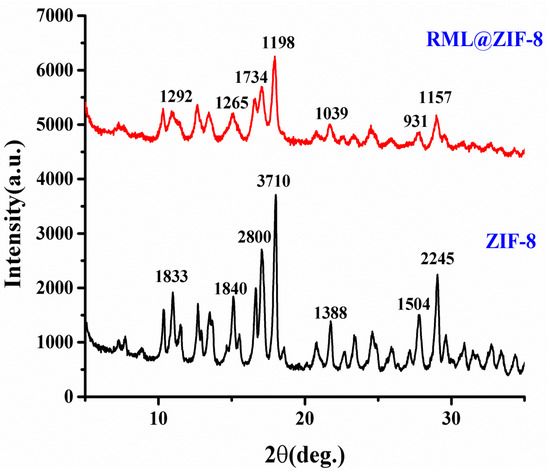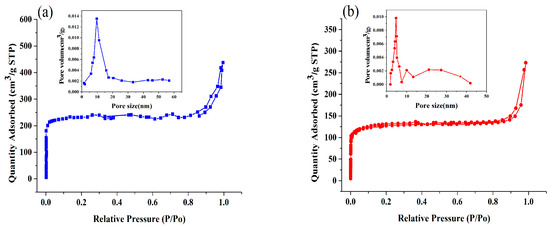 Figure 5.
Nitrogen adsorption–desorption isotherms and pore size distributions (insert figures) for (
a
) ZIF-8 and (
b
)
[email protected]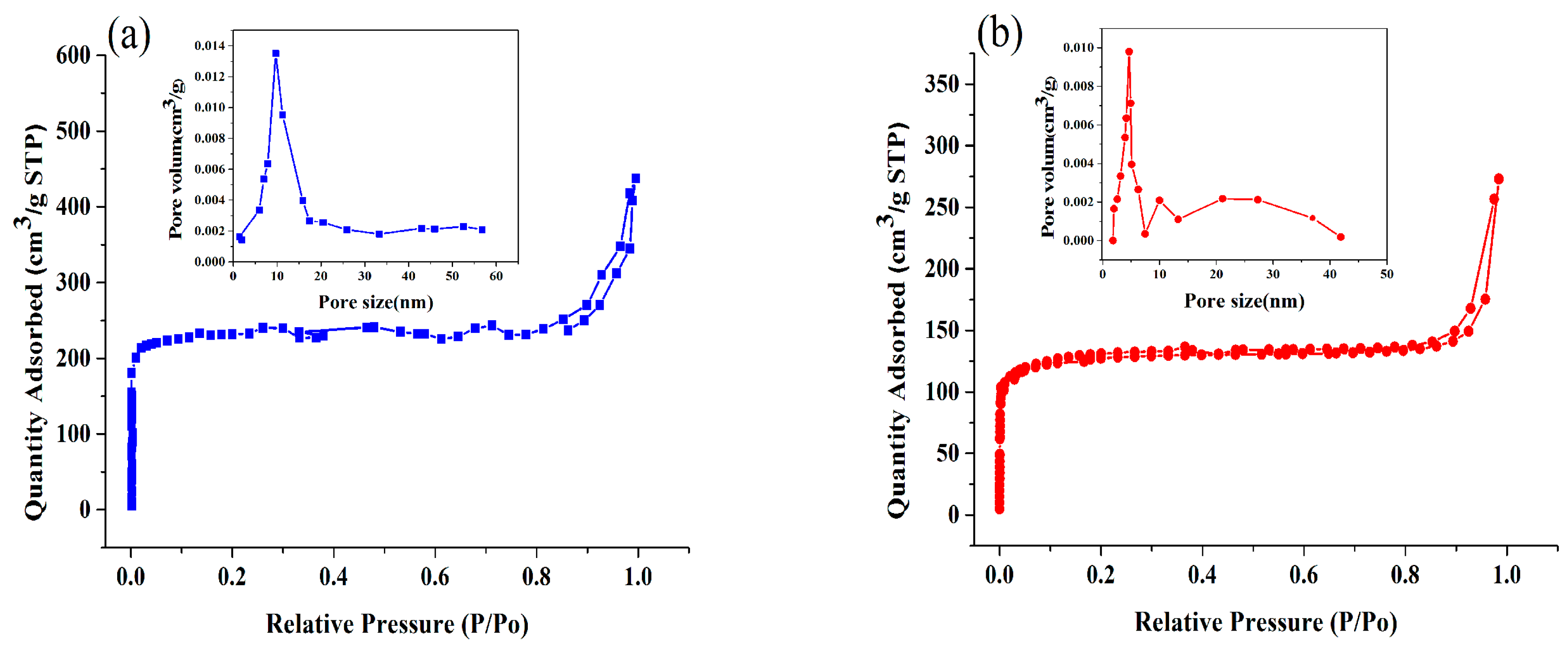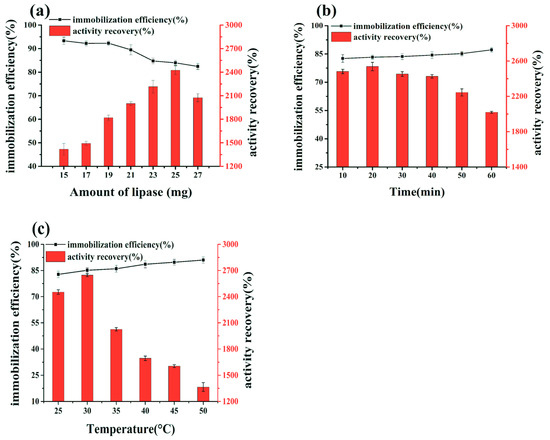 Figure 6. Impacts of three variables on the immobilization efficiency and activity recovery of the enzyme. (a) Amounts of lipase, (b) encapsulation time and (c) reaction temperature.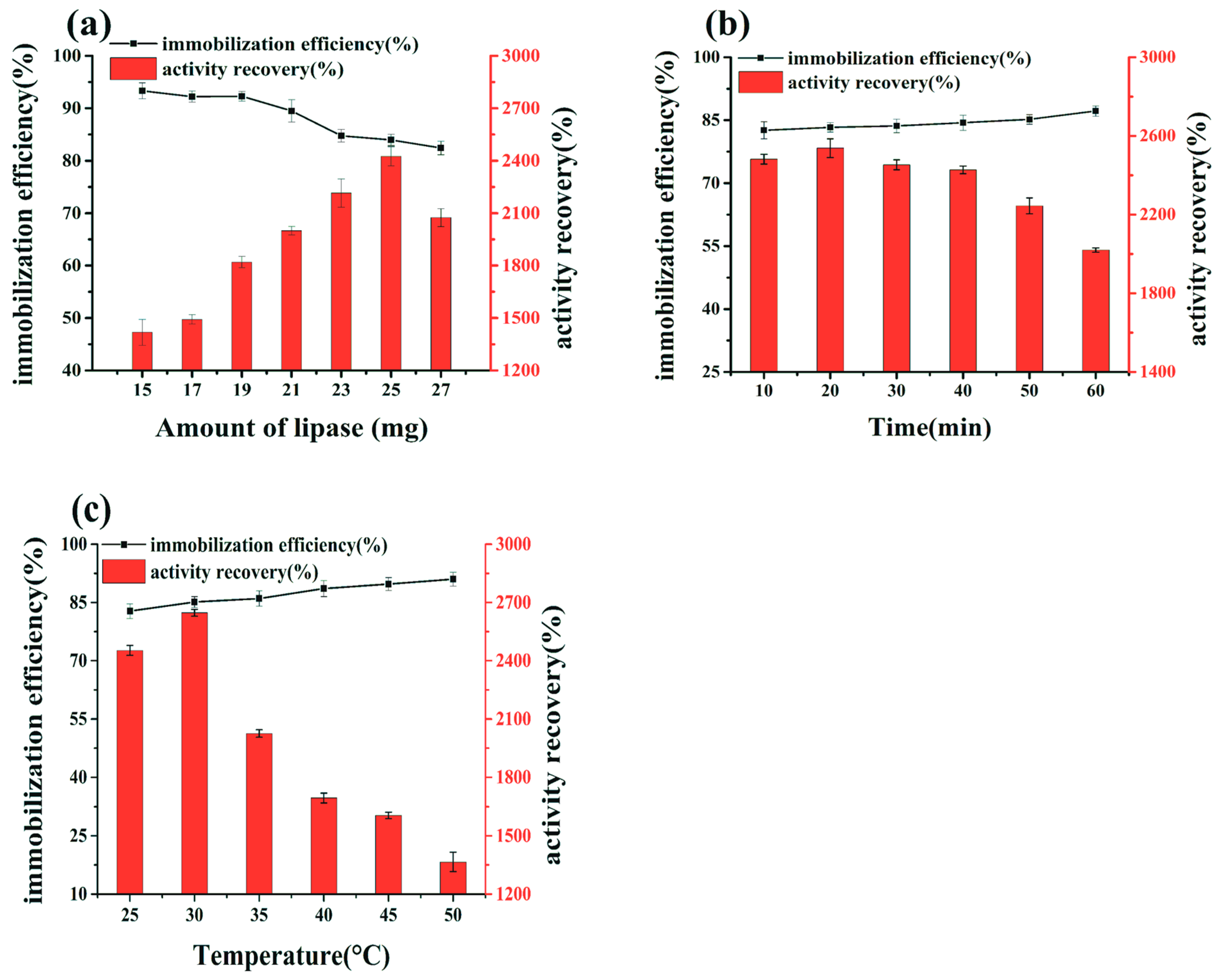 Figure 7.
Impacts of reaction parameters on biodiesel production catalyzed by
[email protected]
(
a
) The amount of isooctane; (
b
) Water content; (
c
) Reaction temperature; (
d
) Molar ratio oil to ethanol; (
e
) Reaction time; (
f
) The dosage of lipase.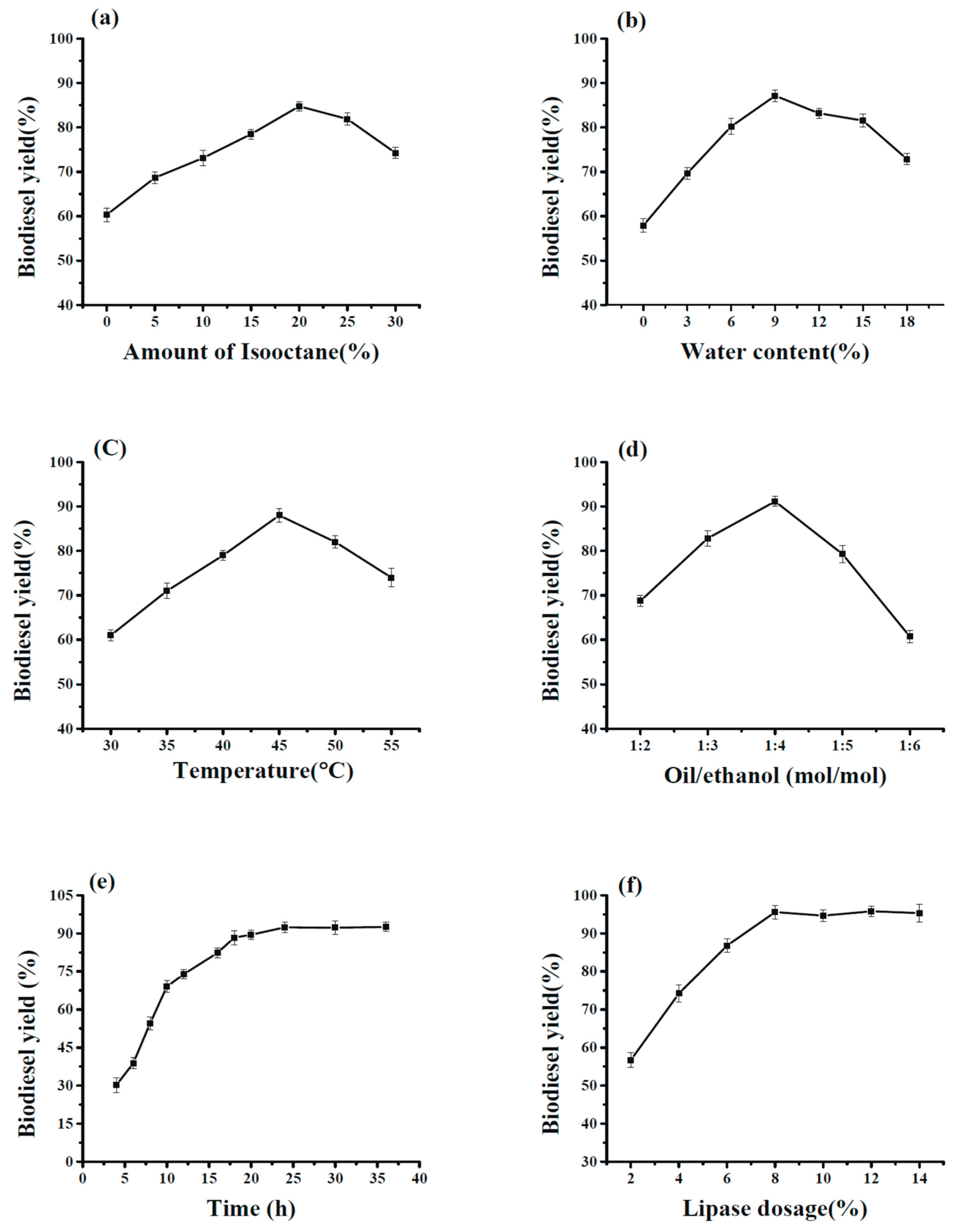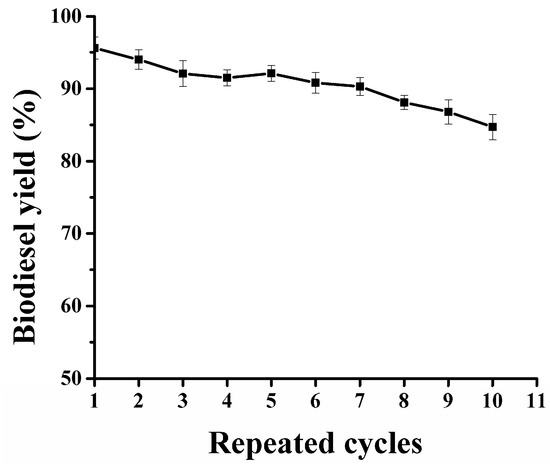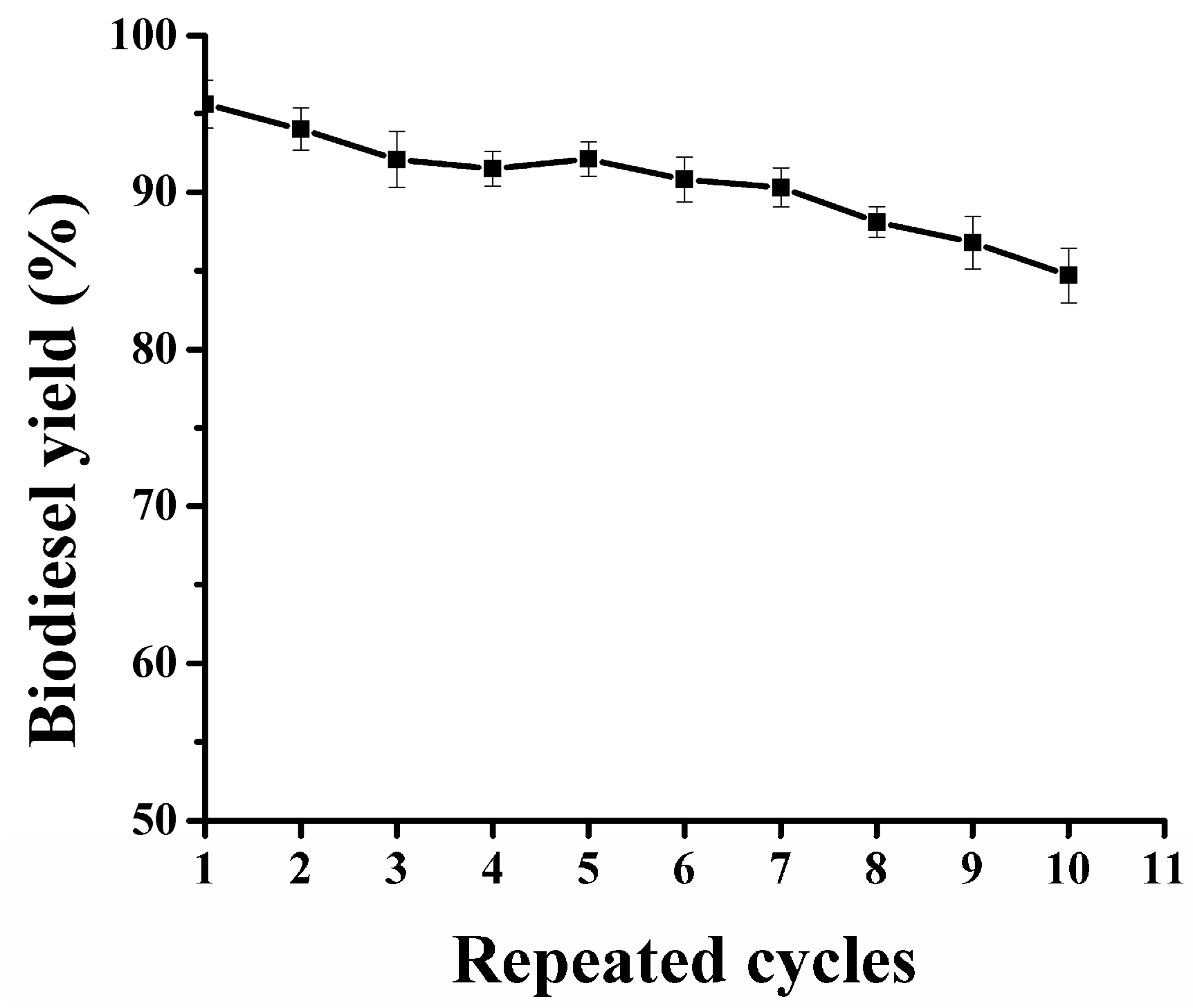 © 2018 by the authors. Licensee MDPI, Basel, Switzerland. This article is an open access article distributed under the terms and conditions of the Creative Commons Attribution (CC BY) license (http://creativecommons.org/licenses/by/4.0/).