Open Access This article is
freely available
re-usable
Article
Highly ordered Nanomaterial Functionalized Copper Schiff Base Framework: Synthesis, Characterization, and Hydrogen Peroxide Decomposition Performance
1
Department of Science, Payame Noor University, P.O. Box 19395-4697, Tehran, Iran
2
Departamento de Química Orgánica, Universidad de Córdoba, Edificio Marie Curie (C-3), Ctra Nnal IV-A, km 396, E14014 Córdoba, Spain
*
Authors to whom correspondence should be addressed.
Received: 7 June 2017 / Accepted: 12 July 2017 / Published: 19 July 2017
Abstract
:
An immobilized copper Schiff base tridentate complex was prepared in three steps from SBA-15 supports. The immobilized copper nanocatalyst (heterogeneous catalyst) was characterized by Fourier transform infrared spectroscopy (FT-IR), cross polarization magic angle spinning (CP-MAS), 13-carbon nuclear magnetic resonance (13C-NMR), atomic absorption spectroscopy (AAS), thermogravimetric analysis (TGA), and N2-physisorption. Moreover, morphological and structural features of the immobilized nanocatalyst were analyzed using transmission electron microscopy (TEM) and X-ray powder diffraction spectrometry (PXRD). After characterizing the nanocatalyst, the catalytic activity was determined in hydrogen peroxide (H2O2) decomposition. The high decomposition yield of H2O2 was obtained for low-loaded copper content materials at pH 7 and at room temperature. Furthermore, the nanocatalyst exhibited high activity and stability under the investigated conditions, and could be recovered and reused for at least five consecutive times without any significant loss in activity. No copper leaching was detected during the reaction by AAS measurements.
Keywords:
nanomaterials; immobilized copper Schiff base complex; hydrogen peroxide; decomposition; leaching
Acknowledgments
This work was partially supported by Payame Noor University.
Author Contributions
F.R. supervised and conducted all experimental work. All co-authors wrote, discussed, edited and commented on the manuscript. R.L. thoroughly revised and re-wrote the English of the manuscript in the revised version.
Conflicts of Interest
The authors declare no conflict of interest.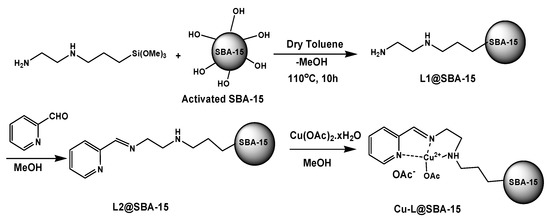 Scheme 1.
Synthesis of the immobilized copper Schiff base nanocatalyst (
[email protected]
).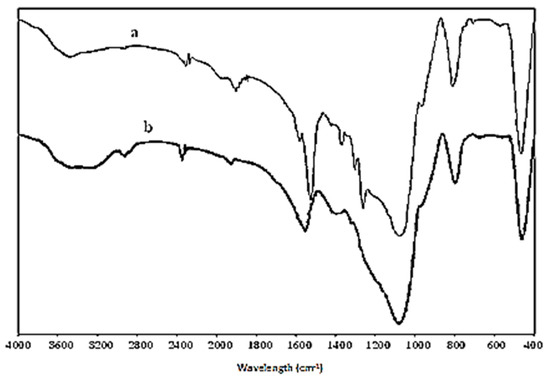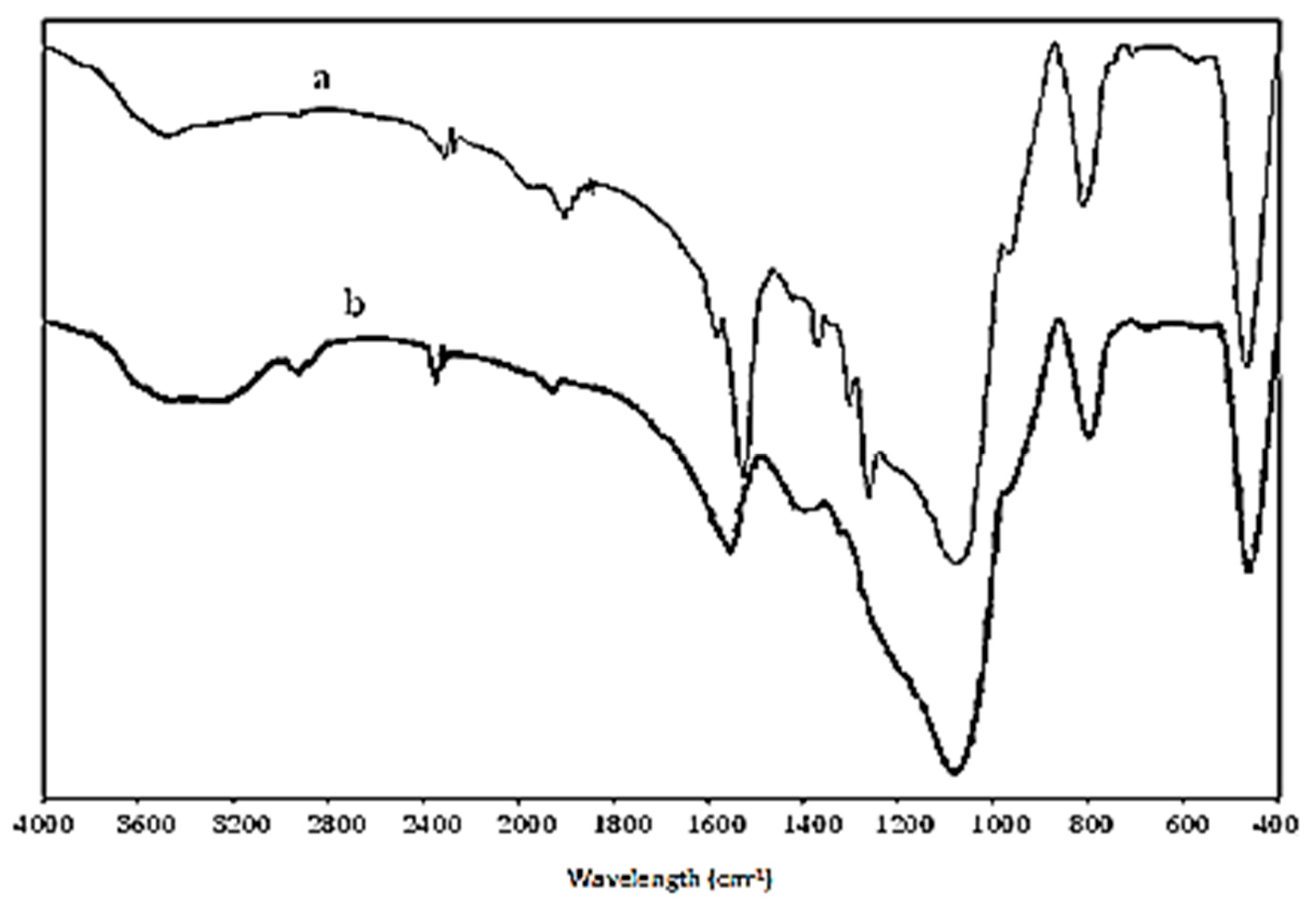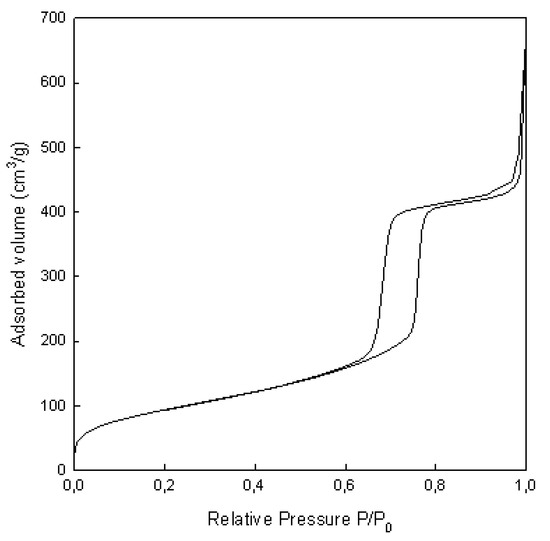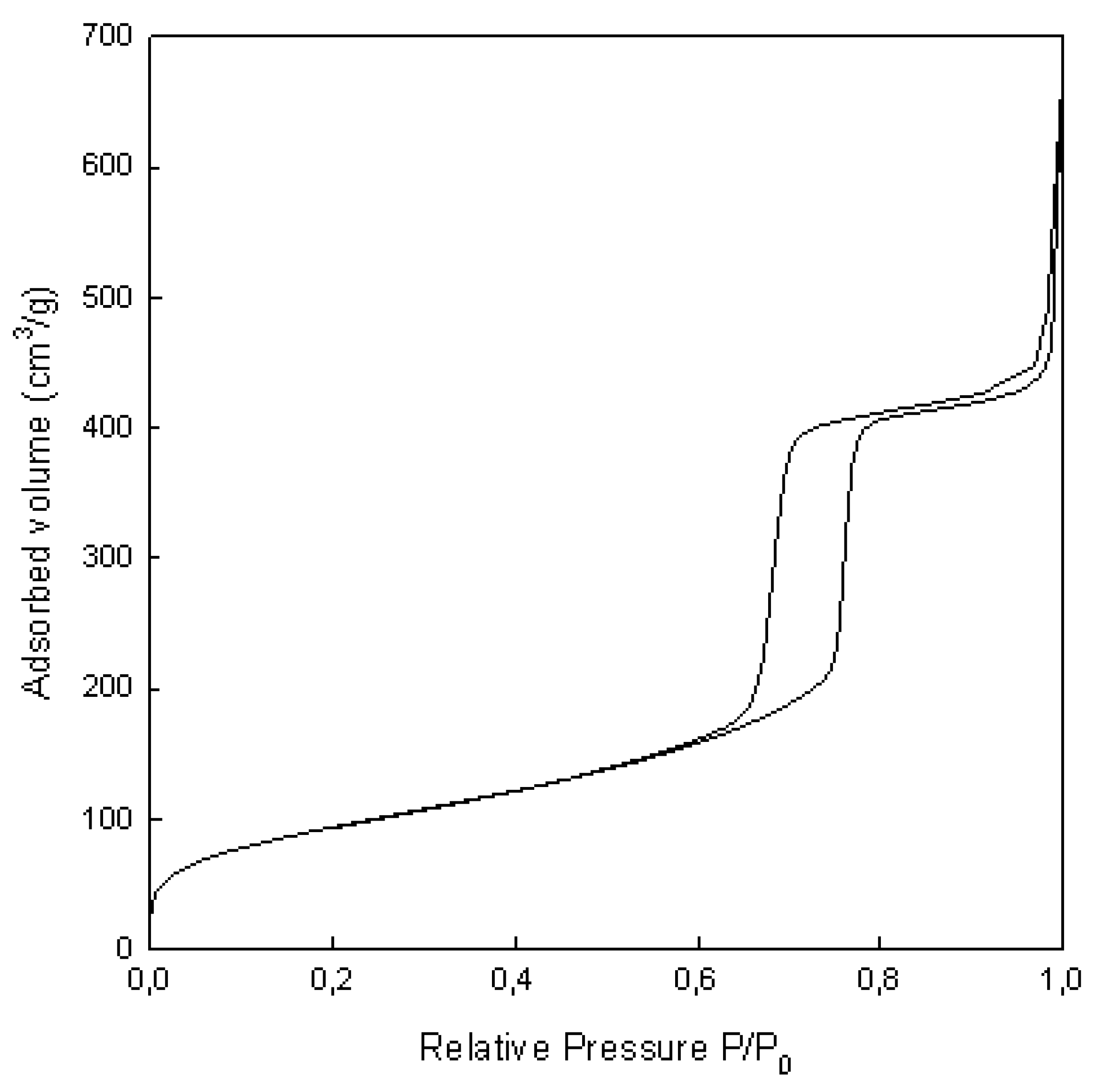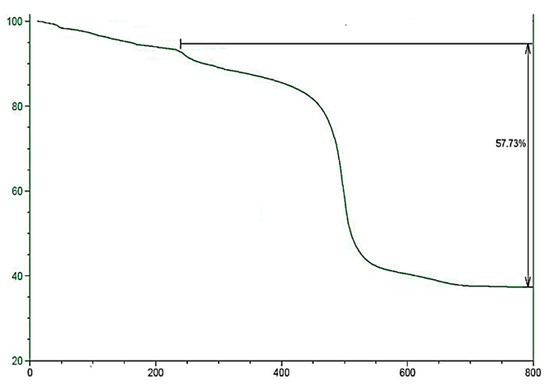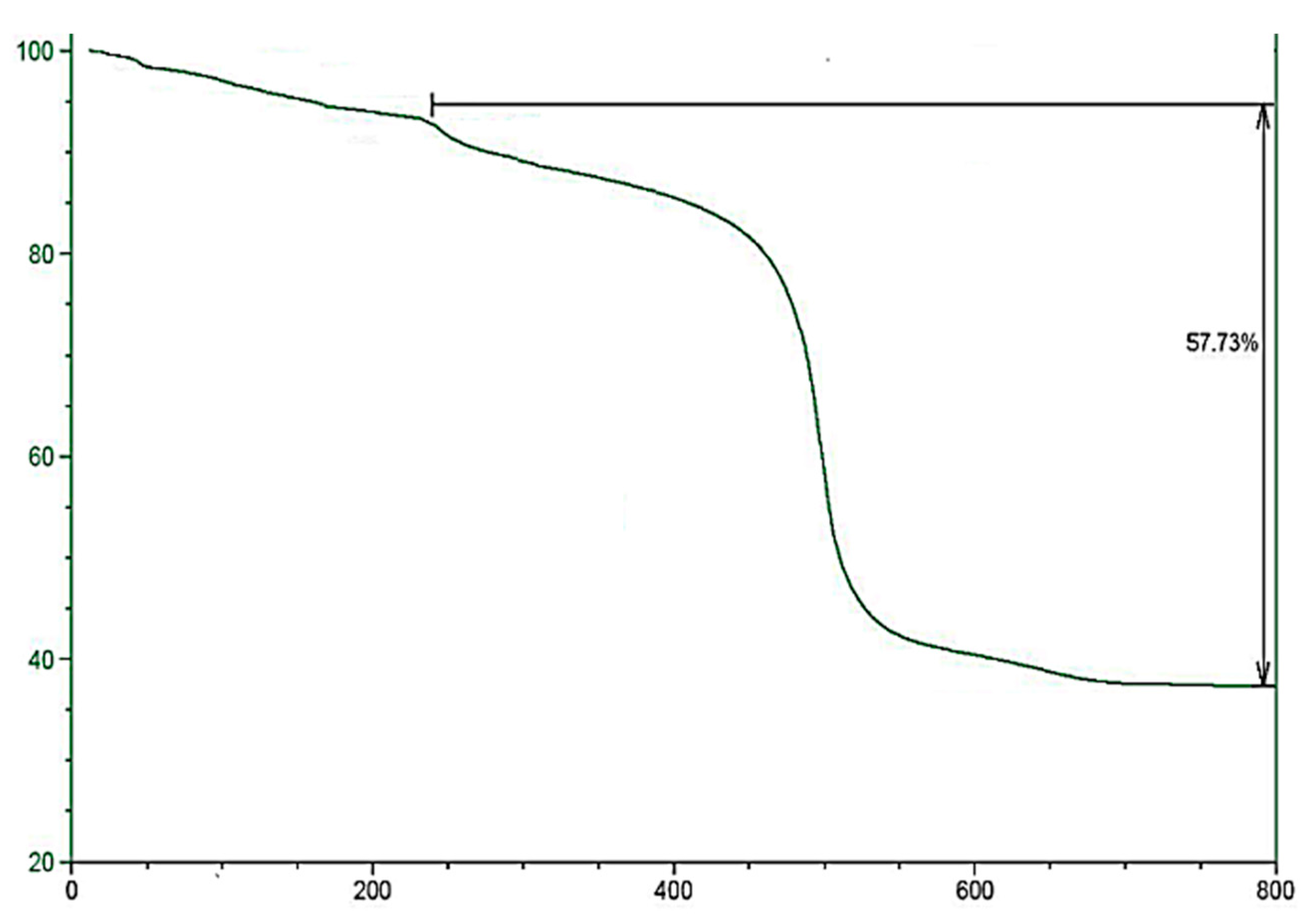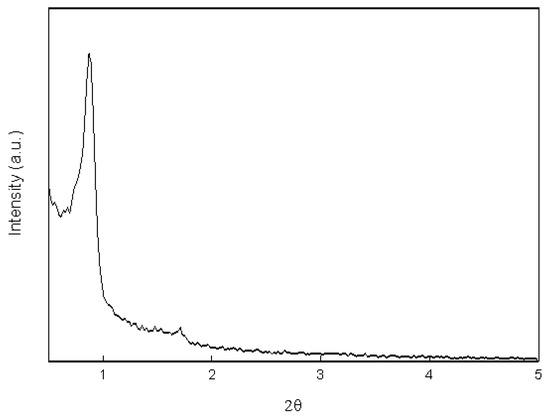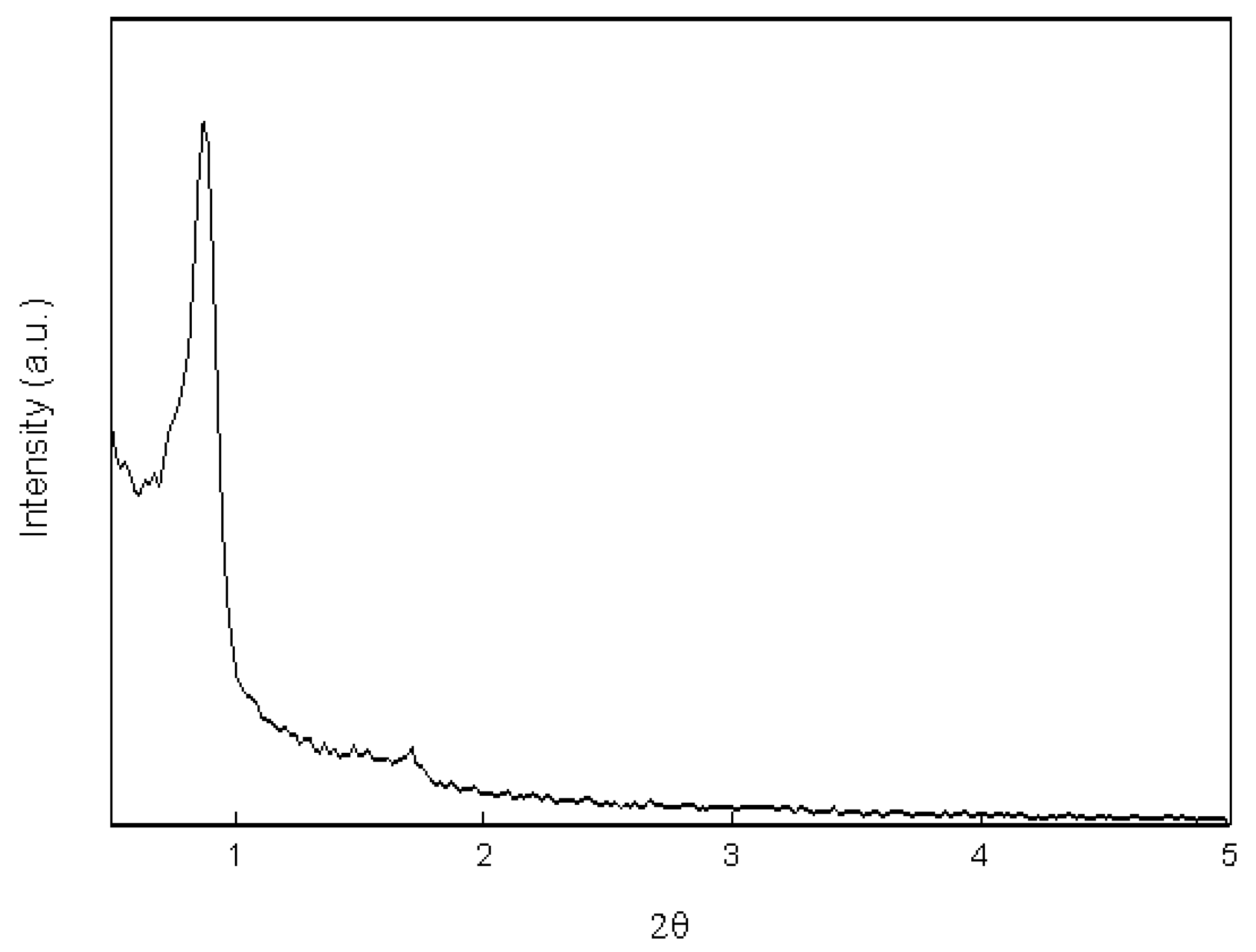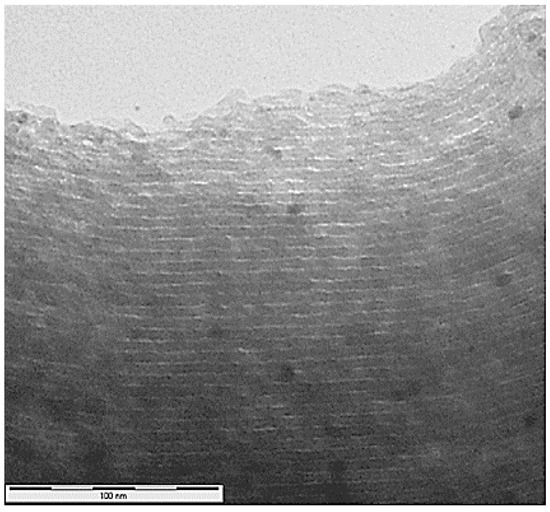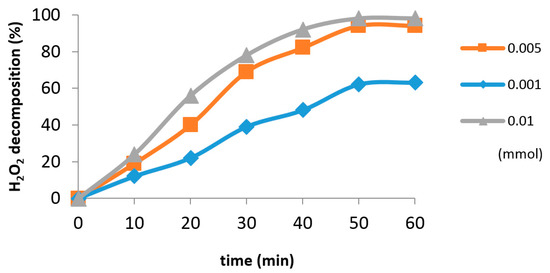 Figure 7.
H
2
O
2
decomposition using different amounts (mmol) of
[email protected]
at room temperature.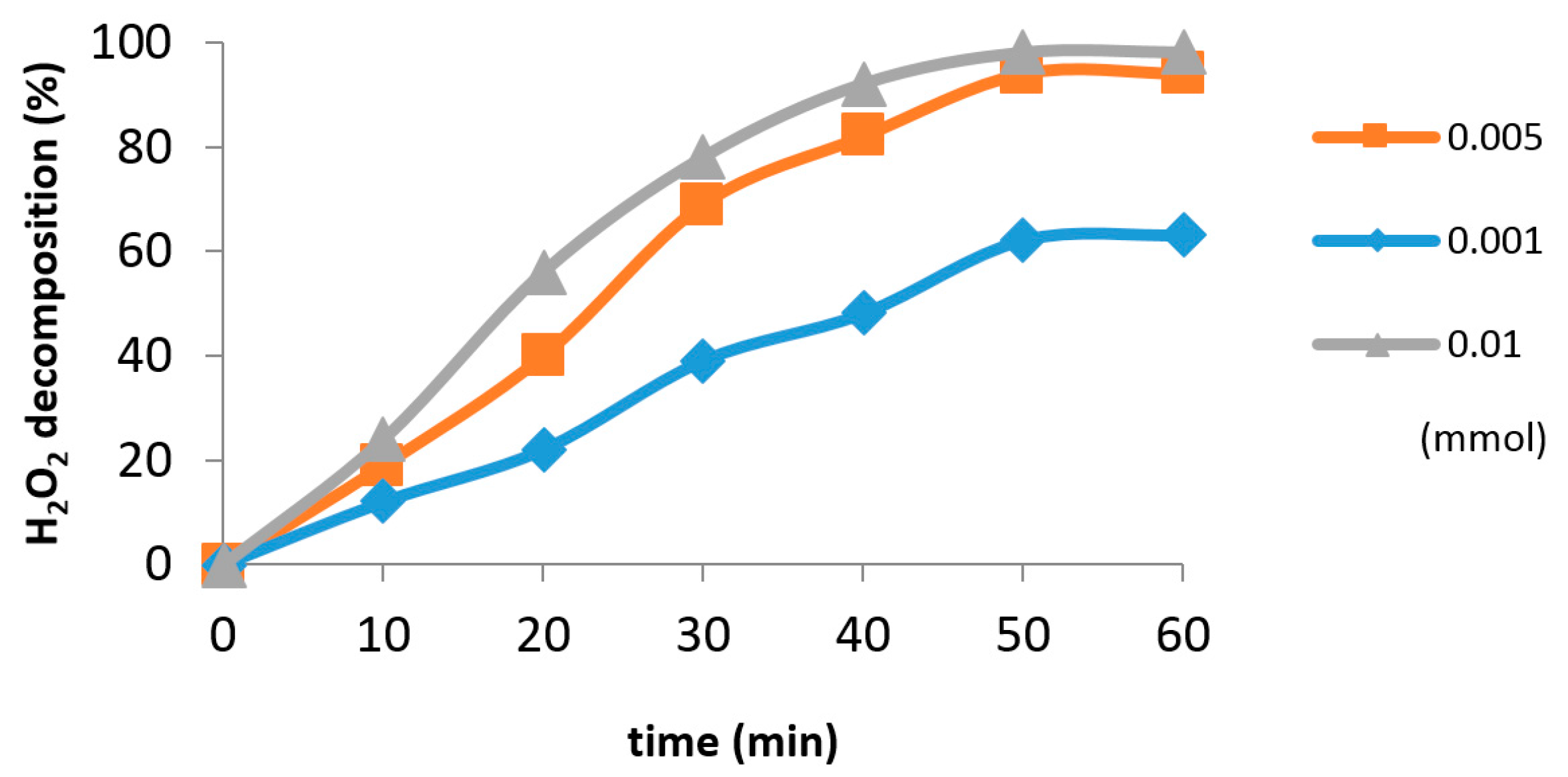 © 2017 by the authors. Licensee MDPI, Basel, Switzerland. This article is an open access article distributed under the terms and conditions of the Creative Commons Attribution (CC BY) license (http://creativecommons.org/licenses/by/4.0/).