SO42−/Sn-MMT Solid Acid Catalyst for Xylose and Xylan Conversion into Furfural in the Biphasic System
1
State Key Laboratory of Pulp and Paper Engineering, South China University of Technology, Guangzhou 510640, China
2
Guangdong Key Laboratory for Innovative Development and Utilization of Forest Plant Germplasm, State Key Laboratory for Conservation and Utilization of Subtropical Agro-Bioresources, South China Agricultural University, Guangzhou 510642, China
3
Beijing Key Laboratory of Lignocellulosic Chemistry, College of Materials Science and Technology, Beijing Forestry University, Beijing 100083, China
*
Author to whom correspondence should be addressed.
Academic Editors: Shaobin Wang and Xiaoguang Duan
Received: 22 February 2017 / Revised: 1 April 2017 / Accepted: 11 April 2017 / Published: 17 April 2017
Abstract
A sulphated tin ion-exchanged montmorillonite (SO
4
2−
/Sn-MMT) was successfully prepared by the ion exchange method of montmorillonite (MMT) with SnCl
4
, followed by the sulphation. This catalysis was applied as a solid acid catalyst for the heterogeneous catalytic transformations of xylose and xylan into furfural in the bio-based 2-methyltetrahydrofuran/H
2
O biphasic system. These prepared catalysts were characterized by X-ray powder diffraction (XRD), Fourier transform infrared spectroscopy (FTIR), temperature programmed desorption of ammonia (NH
3
-TPD), pyridine adsorbed Fourier transform infrared spectroscopy (Py-FTIR), element analysis (EA) and Brunauer-Emmett-Teller (BET) method. Their catalytic performance for xylose and xylan into furfural was also investigated. The reaction parameters such as the initial xylose and xylan concentration, the amounts of catalyst, the organic-to-aqueous phase volume ratio, the reaction temperature and time were studied to optimize the reaction conditions. Results displayed that SO
4
2−
/Sn-MMT contained both Brønsted acid and Lewis acid sites, and SO
4
2−
ions were contributive to the formation of stronger Brønsted acid sites, which could improve the reaction efficiency. Reaction parameters had significant influence on the furfural production. The substitution of water by the saturated NaCl solution in the aqueous phase also had an important effect on the xylose and xylan conversion. The highest furfural yields were achieved up to 79.64% from xylose and 77.35% from xylan under the optimized reaction conditions (160 °C, 120 min; 160 °C, 90 min). Moreover, the prepared catalyst was stable and was reused five times with a slight decrease (10.0%) of the furfural yield.
View Full-Text
►

▼

Figures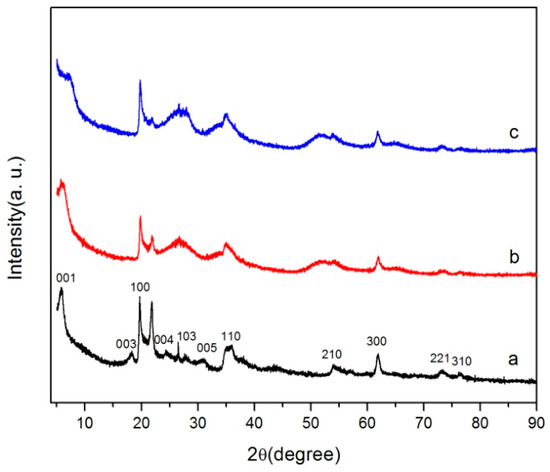 Figure 1
This is an open access article distributed under the
Creative Commons Attribution License
which permits unrestricted use, distribution, and reproduction in any medium, provided the original work is properly cited (CC BY 4.0).

Share & Cite This Article
MDPI and ACS Style
Lin, Q.; Li, H.; Wang, X.; Jian, L.; Ren, J.; Liu, C.; Sun, R. SO42−/Sn-MMT Solid Acid Catalyst for Xylose and Xylan Conversion into Furfural in the Biphasic System. Catalysts 2017, 7, 118.
Note that from the first issue of 2016, MDPI journals use article numbers instead of page numbers. See further details here.
Related Articles
Comments
[Return to top]