Enhancement of Degradation and Dechlorination of Trichloroethylene via Supporting Palladium/Iron Bimetallic Nanoparticles onto Mesoporous Silica
Department of Environmental Science and Engineering, Beijing University of Chemical Technology, Beijing 100029, China
*
Author to whom correspondence should be addressed.
Academic Editor: John R. (JR) Regalbuto
Received: 15 March 2016 / Revised: 9 June 2016 / Accepted: 24 June 2016 / Published: 19 July 2016
Abstract
This study is aimed to prevent the agglomeration of Pd/Fe bimetallic nanoparticles and thus improve the efficiency toward degradation and dechlorination of chlorinated organic contaminants. A mesoporous silica with a primary pore diameter of 8.3 nm and a specific surface area of 688 m
2
/g was prepared and used as the host of Pd/Fe nanoparticles. The Pd/Fe nanoparticles were deposited onto or into the mesoporous silica by reduction of ferrous ion and hexachloropalladate ion in aqueous phase. Batch degradation and dechlorination reactions of trichloroethylene were conducted with initial trichloroethylene concentration of 23.7 mg/L, iron loading of 203 or 1.91 × 10
3
mg/L and silica loading of 8.10 g/L at 25 °C. Concentration of trichloroethylene occurs on the supported Pd/Fe nanoparticles, with trichloroethylene degrading to 56% and 59% in 30 min on the supported Pd/Fe nanoparticles with weight percentage of palladium to iron at 0.075% and 0.10% respectively. The supported Pd/Fe nanoparticles exhibit better dechlorination activity. When the supported Pd/Fe nanoparticles with a weight percentage of palladium to iron of 0.10% were loaded much less than the bare counterpart, the yield of ethylene plus ethane in 10 h on them was comparable, i.e., 19% vs. 21%. This study offers a future approach to efficiently combine the reactivity of supported Pd/Fe nanoparticles and the adsorption ability of mesoporous silica.
View Full-Text
►

▼

Figures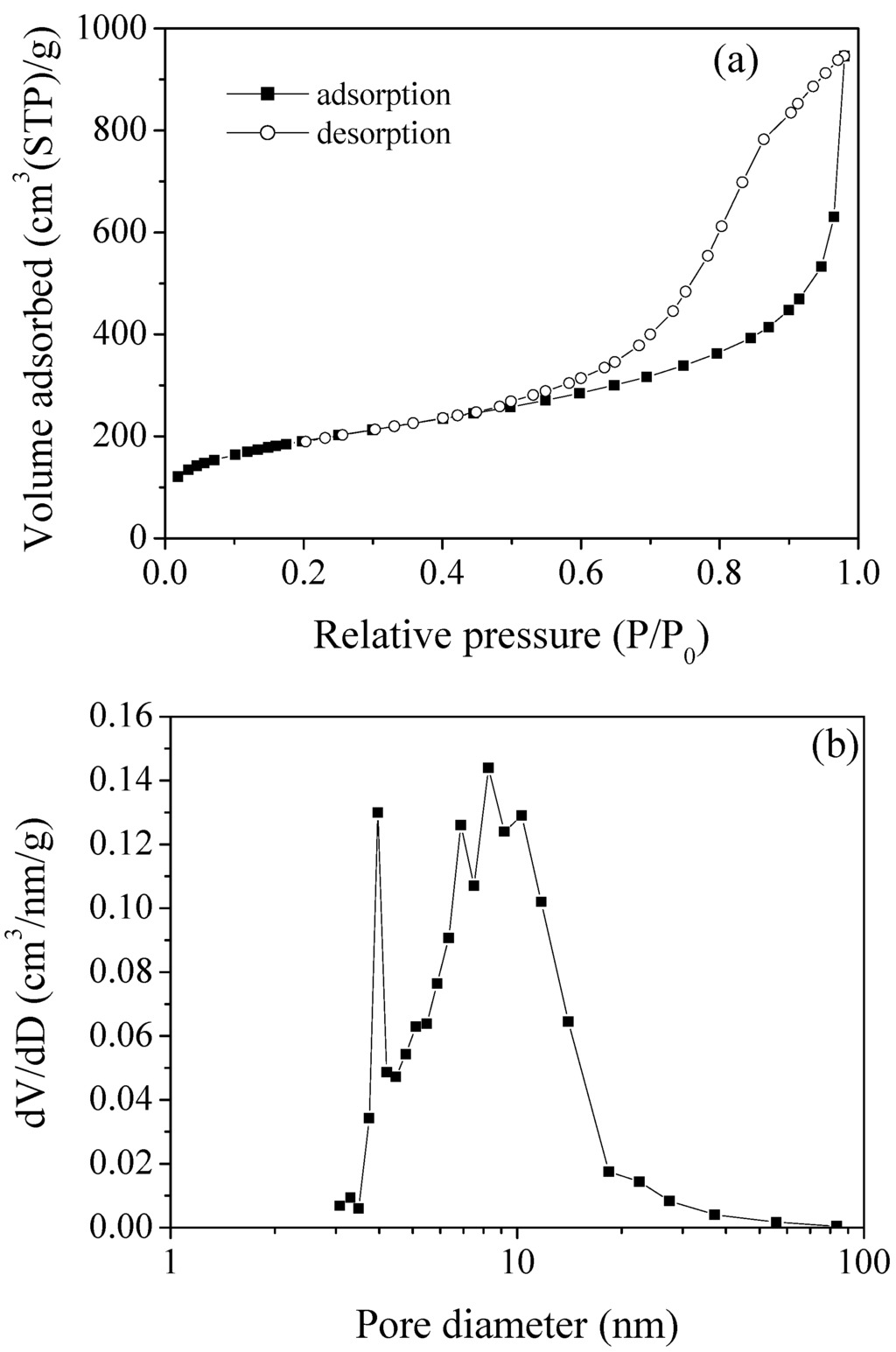 Figure 1
This is an open access article distributed under the
Creative Commons Attribution License
which permits unrestricted use, distribution, and reproduction in any medium, provided the original work is properly cited (CC BY 4.0).

Share & Cite This Article
MDPI and ACS Style
Wei, J.; Qian, Y.; Wang, L.; Ge, Y.; Su, L.; Zhai, D.; Wang, J.; Wang, J.; Yu, J. Enhancement of Degradation and Dechlorination of Trichloroethylene via Supporting Palladium/Iron Bimetallic Nanoparticles onto Mesoporous Silica. Catalysts 2016, 6, 105.
Note that from the first issue of 2016, MDPI journals use article numbers instead of page numbers. See further details here.
Related Articles
Comments
[Return to top]