Biomimetic Catalysts for Oxidation of Veratryl Alcohol, a Lignin Model Compound
Department of Inorganic Chemistry, Faculty of Sciences, University of Santiago de Compostela, Lugo 27002, Spain
*
Author to whom correspondence should be addressed.
Received: 21 December 2012 / Revised: 8 February 2013 / Accepted: 17 February 2013 / Published: 4 March 2013
Abstract
Kraft pulp has to be bleached to eliminate the chromophoric structures, which cause a darkening of the pulp. In Nature, an equivalent role is assumed by ligninolytic enzymes such as lignin peroxidases, manganese peroxidases and laccases. The development of low molecular weight manganese peroxidase mimics may achieve environmentally-safe bleaching catalysts for the industry. Herein we report the synthesis and characterization of six manganese(III) complexes
1
–
6
, incorporating dianionic hexadentate Schiff base ligands (H
2
L
1
-H
2
L
4
)
and different anions. Complex
4
, Mn
2
L
2
2
(H
2
O)
2
(DCA)
2
was crystallographically characterized. Complexes
1
–
4
behave as more efficient mimics of peroxidase in contrast to
5
–
6
. We have studied the use of these complexes as catalysts for the degradation of the lignin model compound veratryl alcohol. The biomimetic catalysts were used in conjunction with chlorine-free inexpensive co-oxidants as dioxygen or hydrogen peroxide. Yields up to 30% of veratryl alcohol conversion to veratraldehyde have been achieved at room temperature in presence of air flow using 0.5% of catalyst.
View Full-Text
►

▼

Figures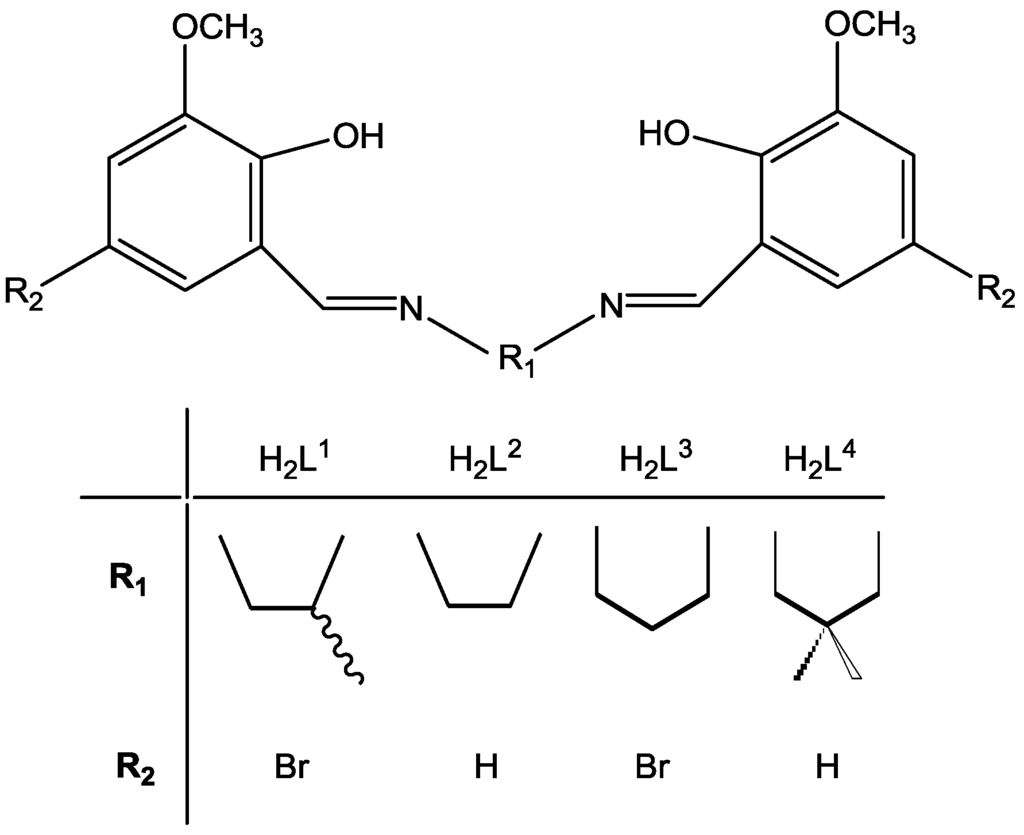 Figure 1

Share & Cite This Article
MDPI and ACS Style
González-Riopedre, G.; Fernández-García, M.I.; Gómez-Fórneas, E.; Maneiro, M. Biomimetic Catalysts for Oxidation of Veratryl Alcohol, a Lignin Model Compound. Catalysts 2013, 3, 232-246.
Related Articles
Comments
[Return to top]