Metabolic Responses in Endothelial Cells Following Exposure to Ketone Bodies
1
Human Nutrition Unit, Department of Food, Environmental and Nutritional Sciences DeFENS, Università degli Studi di Milano, Via Celoria, 2, 20133 Milan, Italy
2
Department of Medical Biotechnology and Translational Medicine, L.I.T.A., Università degli Studi di Milano, Via F.lli Cervi, 93, 20090 Segrate, Milan, Italy
3
Department of Biomedical, Surgical and Dental Sciences, Università degli Studi di Milano, Via Saldini, 50, 20133 Milan, Italy
4
Department of Biomedical Sciences, Surgical and Dental Sciences, Università degli Studi di Milano, Via C. Pascal, 36, 20133 Milan, Italy
*
Author to whom correspondence should be addressed.
Received: 6 December 2017 / Revised: 9 February 2018 / Accepted: 14 February 2018 / Published: 22 February 2018
Abstract
The ketogenic diet (KD) is a high-fat, low-carbohydrate diet based on the induction of the synthesis of ketone bodies (KB). Despite its widespread use, the systemic impact of KD is not completely understood. The purpose of this study was to evaluate the effects of physiological levels of KB on HMEC-1 endothelial cells. To this aim, DNA oxidative damage and the activation of Nrf2, a known transcriptional factor involved in cell responses to oxidative stress, were assessed. The exposure of cells to KB exerted a moderate genotoxic effect, measured by a significant increase in DNA oxidative damage. However, cells pre-treated with KB for 48 h and subjected to a secondary oxidative insult (H
2
O
2
), significantly decreased DNA damage compared to control oxidized cells. This protection occurred by the activation of Nrf2 pathway. In KB-treated cells, we found increased levels of Nrf2 in nuclear extracts and higher gene expression of HO-1, a target gene of Nrf2, compared to control cells. These results suggest that KB, by inducing moderate oxidative stress, activate the transcription factor Nrf2, which induces the transcription of target genes involved in the cellular antioxidant defense system.
View Full-Text
►

▼

Figures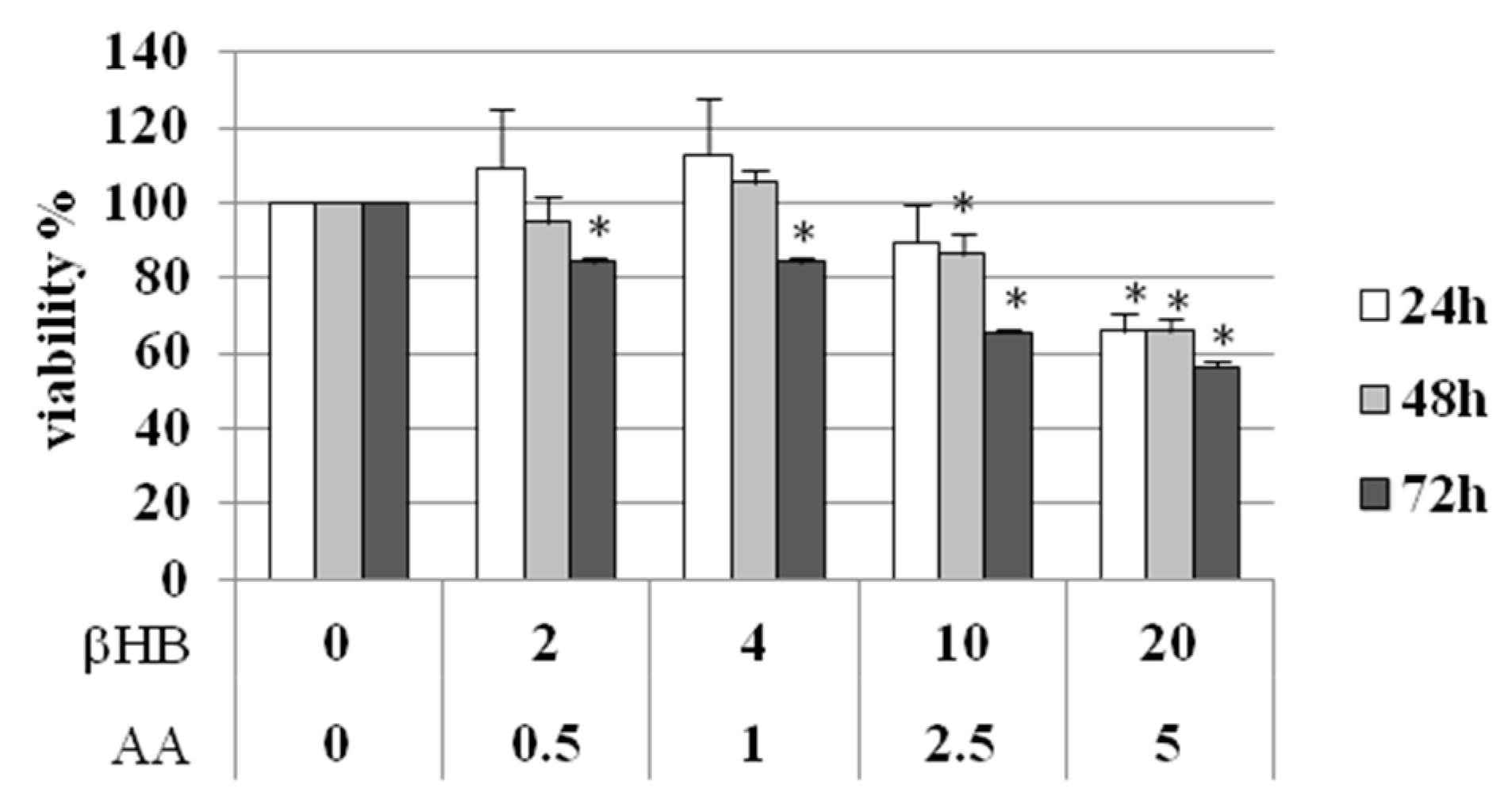 Figure 1
This is an open access article distributed under the
Creative Commons Attribution License
which permits unrestricted use, distribution, and reproduction in any medium, provided the original work is properly cited (CC BY 4.0).

Share & Cite This Article
MDPI and ACS Style
Meroni, E.; Papini, N.; Criscuoli, F.; Casiraghi, M.C.; Massaccesi, L.; Basilico, N.; Erba, D. Metabolic Responses in Endothelial Cells Following Exposure to Ketone Bodies. Nutrients 2018, 10, 250.
Note that from the first issue of 2016, MDPI journals use article numbers instead of page numbers. See further details here.
Related Articles
Comments
[Return to top]