Open Access This article is
freely available
re-usable
Obituary
In Memoriam: Gunter Menz
1
Remote Sensing Research Group, Department of Geography, University of Bonn, Meckenheimer Allee 166, 53115 Bonn, Germany
2
Center for Remote Sensing of Land Surfaces (ZFL), University of Bonn, Walter-Flex-Straße 3, 53113 Bonn, Germany
3
Department of Geography, University of Bochum, Universitätsstraße 150/Gebäude NA, 44780 Bochum, Germany
4
ESRIN, Via Galileo Galilei, I-00044 Rome, Italy
5
Institute of Geography, University of Cologne, Otto-Fischer-Straße 4, 50674 Cologne, Germany
6
Center for Development Research (ZEF), University of Bonn, Walter-Flex-Straße 3, 53113 Bonn, Germany
7
Hausdorff Research Institute for Mathematics, University of Bonn, Poppelsdorfer Allee 45, 53115 Bonn, Germany
8
GIS Group, Department of Geography, University of Bonn, Meckenheimer Allee 166, 53115 Bonn, Germany
9
CSIR-Forestry Research Institute of Ghana, P. O. Box 63 KNUST, Kumasi, Ghana
10
Key Laboratory of Remote Sensing Science, Jointly Sponsored by the Institute of Remote Sensing and Digital Earth of Chinese Academy of Sciences and Beijing Normal University, Beijing 100101, China
11
Agro- and Production Ecology, Institute of Crop Science and Resource Conservation, University of Bonn, Auf dem Hügel 6, 53121 Bonn, Germany
12
Institute of Bio- and Geosciences, IBG-2: Plant Sciences, Forschungszentrum Jülich GmbH, Wilhelm-Johnen Straße, 52428 Jülich, Germany
13
Africa Rice Center (Africarice), 01 B.P. 2031 Cotonou, Benin
14
Institute for Environment & Human Security, United Nations University (UNU-EHS), Platz der Vereinten Nationen 1, 53113 Bonn, Germany
15
Bonn international Center for Conversion (BICC), Pfarrer-Byns-Straße 1, 53121 Bonn, Germany
*
Author to whom correspondence should be addressed.
Academic Editor: Prasad S. Thenkabail
Received: 12 March 2017 / Accepted: 13 March 2017 / Published: 16 March 2017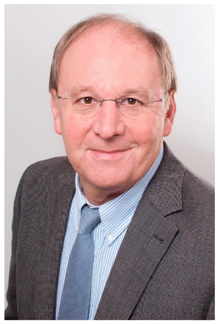 Prof. Dr. Gunter Menz passed away on 9 August 2016 following a dramatic accident. Gunter leaves behind his wife Karin and his sons Niklas and Yannick. Friends and colleagues of Gunter in the remote sensing community lament this tragic loss.
After graduating in geography and mathematics at the University of Freiburg, Germany, Gunter continued his education by pursuing a doctoral degree at the same university. Gunter pioneered a study to map bio-climate in the Freiburg–Basel region in southwestern Germany/Switzerland. Under the guidance of Hermann Gossmann, he used data from the Heat Capacity Mapping Mission (HCMM)—visible and thermal infrared data at 600 m spatial resolution—for his research work, which was a great achievement in the early 1980s. Gunter received his doctoral degree in 1987 [
1
]. Because of this outstanding research work, he was awarded with the Heinz–Meier–Leibniz Prize of the German Research Council (DFG). Surely still fascinated by thermal remote sensing, Gunter advocated a new multispectral thermal infrared satellite mission during the past years—a sensor that allows for temperature–emissivity separation (TES) with a spatial resolution high enough to map and assess major land processes [
2
].
In 1988, Gunter joined the Department of Geography of the University of Bonn and worked on his habilitation thesis in the working group of Matthias Winiger. The topic of the habilitation thesis was modeling of rainfall and biomass in semi-arid ecosystems in East Africa based on Meteosat satellite data [
3
,
4
]. From that point forward, Africa in general—and East Africa in particular—became Gunter's passion, where he conducted most of his research projects. After finishing his habilitation in 1993, Gunter held positions as non-tenured professor at the universities of Mainz and Bonn. In 1995, he spent some time in the group of Jack Estes at the University of California in Santa Barbara (UCSB) as a visiting scientist. This time was of great importance to Gunter, as he often mentioned. It shaped his positive way of thinking and his exploratory attitude. One year later, Gunter became an associate professor at the University of Jena. From 1998, he was professor for remote sensing at the Department of Geography of the University of Bonn, where he established the remote sensing research group (RSRG). Together with colleagues from other faculties of the University of Bonn, Gunter founded the inter-disciplinary Center for Remote Sensing of Land Surfaces (ZFL) of the University of Bonn in 2001 to bundle the university's remote sensing activities. He acted as its spokesman until 2010. During his long and eventful science career, Gunter became a prominent leader in the German remote sensing community. He was also the spokesman of the remote sensing working team of the Association of Geographers at German Universities, VGDH (Verband der Geographen an Deutschen Hochschulen).
Gunter was active in many fields of earth observation-related research. His interests covered land cover and land use change and its drivers in arid and semi-arid regions of Africa, with regional focus on Namibia and southern Africa, Morocco, Ghana, Benin, and East Africa [
5
,
6
,
7
]. In recent years, land degradation with a regional focus on post-Soviet Central Asia became part of his research [
8
,
9
,
10
]. Since spatial scale effects were often an important part of his research, Gunter often encouraged multi-scale approaches as well as the combined use of multi-sensor data from coarse resolution sensors, such as AVHRR and MODIS, to very high resolution sensors, such as from SPOT and RapidEye [
10
,
11
]. Gunter's work covered studies at plot level, dealing with the early detection of plant diseases [
12
,
13
] or with the exploration of angular effects of hyperspectral measurements from Unmanned Aircraft Systems (UAS) [
14
]. At the same time, he also considered large-scale applications [
15
]. Gunter was always keen to promote the development and improvement of methods—in particular those related to change detection [
16
,
17
].
Encouraged by John Estes, urban remote sensing and urban growth modeling also became an important part of Gunter's research interests [
18
,
19
,
20
,
21
,
22
]. Over the past ten years, wetlands became another prominent field of application in Gunter's research portfolio [
23
,
24
]. Three wetland-related research projects are still running: GlobE ("Wetlands in East Africa-Reconciling future food production with environmental protection", funded by the German Federal Ministry of Education and Research and the German Federal Ministry for Economic Cooperation and Development,
https://www.wetlands-africa.de/
), DeMo wetlands ("Copernicus-based detection and monitoring of tropical wetlands", funded by the German Federal Ministry for Economic Affairs and Energy), and the Horizon 2020 project SWOS ("Satellite-based wetland observation service", funded by the European Union,
http://swos-service.eu/
). The regional focus of all these projects is—at least in part—East Africa. Gunter's interest in Africa was one reason for his commitment to the EARSeL (European Association of Remote Sensing Laboratories) Special Interest Group (SIG) on developing countries. In 2002, Gunter Menz and Rudi Goossens organized a workshop on the remote sensing of developing countries in Bonn [
25
]. Gunter also hosted and supervised numerous PhD dissertation projects in Africa, many of which were accomplished by African students in Germany.
In addition to his outstanding research activities, Gunter was also a prominent teacher. Under his leadership, a series of projects with a didactic background (Remote Sensing in Schools/Fernerkundung in Schulen – FIS I & II,
http://fis.uni-bonn.de/
, Columbus Eye,
http://columbuseye.uni-bonn.de/
) were established and are currently being continued by his scholars [
26
,
27
,
28
]. The most recent of these projects, Columbus Eye, makes use of video cameras aboard the International Space Station (ISS). Gunter Menz was a great mentor for his students. He guided his students with deep respect, always leaving enough freedom for them to pursue their own ideas, yet answering the questions Gunter had stimulated with his vast experience. His calm behavior, his solution-oriented sensitiveness, and his visionary nature made him a great mentor and respected teacher.
The curiosity of a true geographer and the desire to explore new places were often the main drivers of his activities. Thus, he organized field excursions to Namibia, Morocco, and the southwestern United States to teach students his professional experience from various projects. Field visits to the projects' sites were important to Gunter, as they are fundamental for the calibration and validation of remote sensing measurements, as well as for exploration of new places and better understanding of ongoing environmental and societal processes. Hence, he climbed Andean and African Volcanoes, walked inside the tropical rainforest of Ecuador, and visited many places all over the world. He even took high altitude training courses to prepare himself for the field campaign at Potter Glacier, King George Island in Antarctica.
One of Gunter's last activities was the organization of the 36th EARSeL Symposium in Bonn. The symposium is one of the most important annual remote sensing conferences in Europe. Eight well-known keynote speakers, Reinhold Ewald (ESA Astronaut), Luis Guanter (GFZ Potsdam), Matthew Hansen (University of Maryland), Bianca Hoersch (ESA), Doris Klein (DLR), Barbara J. Ryan (GEO), John Shi (Hongkong Polytechnic University), and William Stefanov (NASA) formed the frame for 25 special sessions with 129 presentations and 33 posters. The "EARSeL Young Scientist Days", initiated by Bogdan Zagajewski, were very much appealing to the talented scientists, who had the chance to improve their studies in parallel and application-related workshops and excursions. Under the leadership of Gunter Menz and Klaus Greve, this symposium became a great success—and was unfortunately Gunter's last conference.
On 18 November 2016, Gunter Menz would have turned 60 years old. On this day, the Department of Geography of the University of Bonn organized a memorial colloquium to commemorate Gunter's life (access to video recordings can be provided upon request). Many of his friends, colleagues, and students from all over the world joined this event to share warm memories of Gunter's life and work and to look ahead to the "Future of Earth Observation". We lost a great professor, an esteemed colleague, and a dear friend.
We would like to conclude these memories by the words of John M. Simmons, "The Marvelous Journey Home":
"

Friends come into our lives and friends leave our lives. But friends never leave our hearts. And best friends always get to stay in the best places in our hearts.

"

—John M. Simmons, The Marvelous Journey Home
Conflicts of Interest
The authors declare no conflict of interest.
References
Menz, G. Ableitung einer großmaßstäbigen Karte der Wärmebelastung im Raum Freiburg—Basel mit Hilfe von Satellitendaten—Ein Beitrag zur Erzeugung von Bioklimakarten auf der Basis eines Geographischen Informationssystems.

Freibg. Geogr. Hefte

1987,

27

. [Google Scholar]
Ruecker, G.; Menz, G.; Heinemann, S.; Hartmann, M.; Oertel, D. VISIR-SAT—A prospective micro-satellite based multi-spectral thermal mission for land applications.

ISPRS—Int. Arch. Photogramm. Remote Sens. Spat. Inf. Sci.

2015,

XL-7/W3

, 1283–1289. [Google Scholar] [CrossRef]
Menz, G.

Niederschlag und Biomasse in den Wechselfeuchten Tropen Ostafrikas—Neuere Methoden zur Quantitativen Bestimmung Klimaökologischer Raumparameter aus Digitalen Satellitendaten (METEOSAT und NOAA)

; Franz Steiner Verlag: Stuttgart, Germany, 1996. [Google Scholar]
Menz, G. Regionalization of precipitation models in East Africa using meteosat data.

Int. J. Climatol.

1997,

17

, 1011–1027. [Google Scholar] [CrossRef]
Hentze, K.; Thonfeld, F.; Menz, G. Evaluating Crop Area Mapping from MODIS Time-Series as an Assessment Tool for Zimbabwe's "Fast Track Land Reform Programme.".

PLoS ONE

2016,

11

, e0156630. [Google Scholar] [CrossRef] [PubMed]
Möhlig, W.J.G.; Bubenzer, O.; Menz, G. (Eds.)

Towards Interdisciplinarity. Experiences of the Long-Term ACACIA Project

; Topics in Interdisciplinary African Studies; Rüdiger Köppe Verlag: Köln, Germany, 2010.
Speth, P.; Christoph, M.; Diekkrüger, B. (Eds.)

Impacts of Global Change on the Hydrological Cycle in West and Northwest Africa

; Springer: Berlin/Heidelberg, Germany, 2010.
Dubovyk, O.; Menz, G.; Conrad, C.; Kan, E.; Machwitz, M.; Khamzina, A. Spatio-temporal analyses of cropland degradation in the irrigated lowlands of Uzbekistan using remote-sensing and logistic regression modeling.

Environ. Monit. Assess.

2012,

185

, 4775–4790. [Google Scholar] [CrossRef] [PubMed]
Tüshaus, J.; Dubovyk, O.; Khamzina, A.; Menz, G. Comparison of Medium Spatial Resolution ENVISAT-MERIS and Terra-MODIS Time Series for Vegetation Decline Analysis: A Case Study in Central Asia.

Remote Sens.

2014,

6

, 5238–5256. [Google Scholar] [CrossRef]
Dubovyk, O.; Menz, G.; Lee, A.; Schellberg, J.; Thonfeld, F.; Khamzina, A. SPOT-Based Sub-Field Level Monitoring of Vegetation Cover Dynamics: A Case of Irrigated Croplands.

Remote Sens.

2015,

7

, 6763–6783. [Google Scholar] [CrossRef]
Tewes, A.; Thonfeld, F.; Schmidt, M.; Oomen, R.J.; Zhu, X.; Dubovyk, O.; Menz, G.; Schellberg, J. Using RapidEye and MODIS Data Fusion to Monitor Vegetation Dynamics in Semi-Arid Rangelands in South Africa.

Remote Sens.

2015,

7

, 6510–6534. [Google Scholar] [CrossRef]
Mewes, T.; Franke, J.; Menz, G. Spectral requirements on airborne hyperspectral remote sensing data for wheat disease detection.

Precis. Agric.

2011,

12

, 795. [Google Scholar] [CrossRef]
Oerke, E.-C.; Gerhards, R.; Menz, G.; Sikora, R.A. (Eds.)

Precision Crop Protection—The Challenge and Use of Heterogeneity

; Springer: Dordrecht, The Netherlands, 2010.
Burkart, A.; Aasen, H.; Alonso, L.; Menz, G.; Bareth, G.; Rascher, U. Angular Dependency of Hyperspectral Measurements over Wheat Characterized by a Novel UAV Based Goniometer.

Remote Sens.

2015,

7

, 725–746. [Google Scholar] [CrossRef]
Scepan, J.; Menz, G.; Hansen, M.C. The DISCover Validation Image Interpretation Process.

Photogramm. Eng. Remote Sens.

1999,

65

, 1075–1081. [Google Scholar]
Hecheltjen, A.; Thonfeld, F.; Menz, G. Recent Advances in Remote Sensing Change Detection—A Review. In

Land Use and Land Cover Mapping in Europe

; Manakos, I., Braun, M., Eds.; Springer: Dordrecht, The Netherlands, 2014; Volume 18, pp. 145–178. [Google Scholar]
Thonfeld, F.; Feilhauer, H.; Braun, M.; Menz, G. Robust Change Vector Analysis (RCVA) for multi-sensor very high resolution optical satellite data.

Int. J. Appl. Earth Obs. Geoinf.

2016,

50

, 131–140. [Google Scholar] [CrossRef]
Goetzke, R.; Judex, M.; Braun, M.; Menz, G. Evaluation of driving forces of land-use change and urban growth in North Rhine-Westphalia (Germany). In Proceedings of the 2007 IEEE International Geoscience and Remote Sensing Symposium, Barcelona, Spain, 23–28 July 2007; pp. 3425–3428.
Mubea, K.; Menz, G. Spatial Effects of Varying Model Coefficients in Urban Growth Modeling in Nairobi, Kenya.

J. Geogr. Inf. Syst.

2014,

06

, 636–652. [Google Scholar] [CrossRef]
Rienow, A.; Goetzke, R.; Hoymann, J.; Menz, G. Simulation von Flächenverbrauch im Ruhrgebiet bis 2025 —Eine Gegenüberstellung von "bottom-up" und "top-down" Modellen auf der Basis von SatellitendatenSimulation of Urban Growth in the Ruhr for 2025—A Case Study comparing "bottom-up" and "top-down" Modelling Approaches based on Satellite Data.

Photogramm. Fernerkund. Geoinf.

2015,

2015

, 291–311. [Google Scholar]
Rienow, A.; Stenger, D.; Menz, G. Sprawling cities and shrinking regions—Forecasting urban growth in the Ruhr for 2025 by coupling cells and agents.

Erdkunde

2014,

68

, 85–107. [Google Scholar] [CrossRef]
Franke, J.; Roberts, D.A.; Halligan, K.; Menz, G. Hierarchical Multiple Endmember Spectral Mixture Analysis (MESMA) of hyperspectral imagery for urban environments.

Remote Sens. Environ.

2009,

113

, 1712–1723. [Google Scholar] [CrossRef]
Amler, E.; Schmidt, M.; Menz, G. Definitions and Mapping of East African Wetlands: A Review.

Remote Sens.

2015,

7

, 5256–5282. [Google Scholar] [CrossRef]
Mwita, E.; Menz, G.; Misana, S.; Becker, M.; Kisanga, D.; Boehme, B. Mapping small wetlands of Kenya and Tanzania using remote sensing techniques.

Int. J. Appl. Earth Obs. Geoinf.

2013,

21

, 173–183. [Google Scholar] [CrossRef]
Menz, G.; Thamm, H.-P.; Goossens, R. (Eds.)

Proceedings of the 2nd EARSeL SIG Workshop Remote Sensing in Developing Countries

; University of Bonn: Bonn, Germany, 2002.
Voss, K.; Goetzke, R.; Hodam, H. Learning modules—A way to integrate remote sensing methods in school education.

Int. Arch. Photogramm. Remote Sens. Spat. Inf. Sci.

2008,

34

, 5. [Google Scholar]
Rienow, A.; Hodam, H.; Selg, F.; Menz, G. Columbus Eye: Interactive Earth Observation from the ISS in Class Rooms.

GIForum J. Geogr. Inf. Sci.

2015,

1

, 349–353. [Google Scholar] [CrossRef]
Rienow, A.; Graw, V.; Heinemann, S.; Schultz, J.; Selg, F.; Weppler, J.; Menz, G. Experiencing Space by Exploring the Earth—Easy-to-Use Image Processing Tools in School Lessons. In Proceedings of 66th International Astronautical Congress, Jerusalem, Israel, 12–16 October 2015; pp. 1–7.
© 2017 by the authors. Licensee MDPI, Basel, Switzerland. This article is an open access article distributed under the terms and conditions of the Creative Commons Attribution (CC BY) license ( http://creativecommons.org/licenses/by/4.0/).