The Impact of the Calibration Method on the Accuracy of Point Clouds Derived Using Unmanned Aerial Vehicle Multi-View Stereopsis
Discipline of Geography and Spatial Sciences, School of Land and Food, University of Tasmania, Private Bag 76, Hobart, TAS 7001, Australia
*
Author to whom correspondence should be addressed.
Academic Editors: Pablo J. Zarco-Tejada and Prasad S. Thenkabail
Received: 15 May 2015 / Revised: 31 August 2015 / Accepted: 1 September 2015 / Published: 17 September 2015
Abstract
In unmanned aerial vehicle (UAV) photogrammetric surveys, the cameracan be pre-calibrated or can be calibrated "on-the-job" using structure-from-motion anda self-calibrating bundle adjustment. This study investigates the impact on mapping accuracyof UAV photogrammetric survey blocks, the bundle adjustment and the 3D reconstructionprocess under a range of typical operating scenarios for centimetre-scale natural landformmapping (in this case, a coastal cliff). We demonstrate the sensitivity of the process tocalibration procedures and the need for careful accuracy assessment. For this investigation, vertical (nadir or near-nadir) and oblique photography were collected with 80%–90%overlap and with accurately-surveyed (σ ≤ 2 mm) and densely-distributed ground control.This allowed various scenarios to be tested and the impact on mapping accuracy to beassessed. This paper presents the results of that investigation and provides guidelines thatwill assist with operational decisions regarding camera calibration and ground control forUAV photogrammetry. The results indicate that the use of either a robust pre-calibration ora robust self-calibration results in accurate model creation from vertical-only photography,and additional oblique photography may improve the results. The results indicate thatif a dense array of high accuracy ground control points are deployed and the UAVphotography includes both vertical and oblique images, then either a pre-calibration or anon-the-job self-calibration will yield reliable models (pre-calibration RMSE
XY
= 7.1 mmand on-the-job self-calibration RMSE
XY
= 3.2 mm). When oblique photography was Remote Sens. 2015, 7 11934 excluded from the on-the-job self-calibration solution, the accuracy of the model deteriorated(by 3.3 mm horizontally and 4.7 mm vertically). When the accuracy of the ground controlwas then degraded to replicate typical operational practice (σ = 22 mm), the accuracyof the model further deteriorated (e.g., on-the-job self-calibration RMSEXY went from3.2–7.0 mm). Additionally, when the density of the ground control was reduced, the modelaccuracy also further deteriorated (e.g., on-the-job self-calibration RMSE
XY
went from7.0–7.3 mm). However, our results do indicate that loss of accuracy due to sparse groundcontrol can be mitigated by including oblique imagery.
View Full-Text
►

▼

Figures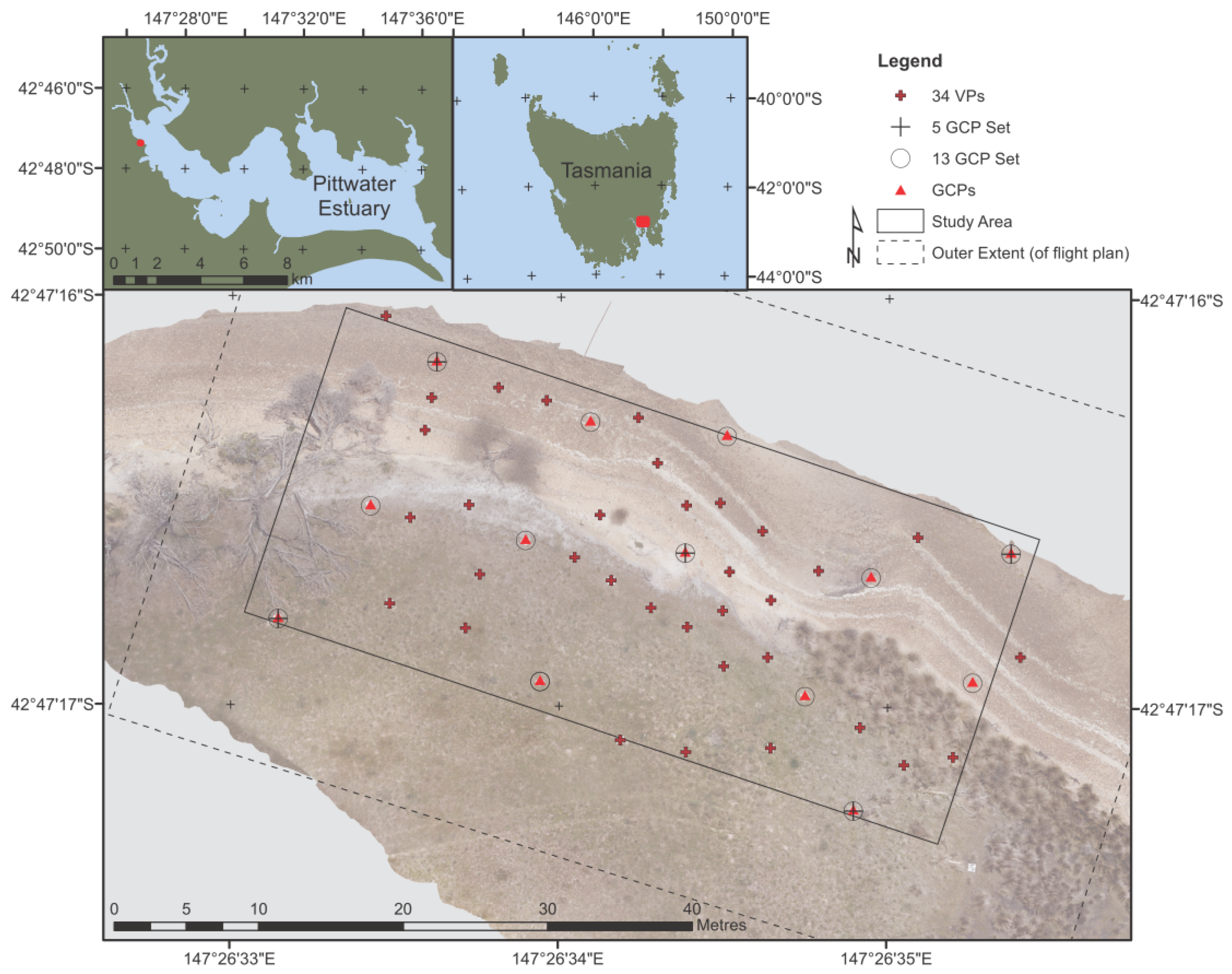 Figure 1
This is an open access article distributed under the
Creative Commons Attribution License
which permits unrestricted use, distribution, and reproduction in any medium, provided the original work is properly cited (CC BY 4.0).

Share & Cite This Article
MDPI and ACS Style
Harwin, S.; Lucieer, A.; Osborn, J. The Impact of the Calibration Method on the Accuracy of Point Clouds Derived Using Unmanned Aerial Vehicle Multi-View Stereopsis. Remote Sens. 2015, 7, 11933-11953.
Related Articles
Comments
[Return to top]