Open Access This article is
freely available
re-usable
Article
Near Real-Time Extracting Wildfire Spread Rate from Himawari-8 Satellite Data
1
School of Resources and Environment, University of Electronic Science and Technology of China, Chengdu 611731, China
2
Center for Information Geoscience, University of Electronic Science and Technology of China, Chengdu 611731, China
3
Fenner School of Environment and Society, The Australian National University, Canberra, ACT 2601, Australia
4
Bushfire & Natural Hazards Cooperative Research Centre, Melbourne, VIC 3002, Australia
*
Authors to whom correspondence should be addressed.
Received: 5 September 2018 / Accepted: 13 October 2018 / Published: 17 October 2018
Abstract
:
Fire Spread Rate (FSR) can indicate how fast a fire is spreading, which is especially helpful for wildfire rescue and management. Historically, images obtained from sun-orbiting satellites such as Moderate Resolution Imaging Spectroradiometer (MODIS) were used to detect active fire and burned area at the large spatial scale. However, the daily revisit cycles make them inherently unable to extract FSR in near real -time (hourly or less). We argue that the Himawari-8, a next generation geostationary satellite with a 10-min temporal resolution and 0.5–2 km spatial resolution, may have the potential for near real-time FSR extraction. To that end, we propose a novel method (named H8-FSR) for near real-time FSR extraction based on the Himawari-8 data. The method first defines the centroid of the burned area as the fire center and then the near real-time FSR is extracted by timely computing the movement rate of the fire center. As a case study, the method was applied to the Esperance bushfire that broke out on 17 November, 2015, in Western Australia. Compared with the estimated FSR using the Commonwealth Scientific and Industrial Research Organization (CSIRO) Grassland Fire Spread (GFS) model, H8-FSR achieved favorable performance with a coefficient of determination (R2) of 0.54, mean bias error of –0.75 m/s, mean absolute percent error of 33.20% and root mean square error of 1.17 m/s, respectively. These results demonstrated that the Himawari-8 data are valuable for near real-time FSR extraction, and also suggested that the proposed method could be potentially applicable to other next generation geostationary satellite data.
Keywords:
fire spread rate; fire center; fire behavior; Himawari-8; near real-time
Author Contributions
X.L., B.H., and X.Q. conceived and designed the experiments; X.L., S.Q., C.Y., Z.L. and H.Z. performed the experiments; and X.L., X.Q., and M.Y. analyzed the data and wrote the paper. All of the authors contributed to the editing of the manuscript.
Funding
This work was supported by the National Natural Science Foundation of China (Contract No. 41671361 and 41601373 and 41801272), the Fundamental Research Fund for the Central Universities (Contract No. ZYGX2017KYQD195).
Acknowledgments
The authors would like to thank the JAXA for providing the Himawari-8 data, as well as the Australian Bureau of Meteorology for contributing weather information.
Conflicts of Interest
The authors declare no conflicts of interest.
Figure 1. Location of the study area. The background is a pseudo-color composited Himawari-8 image (band 6, 4 and 3 corresponding to RGB) acquired at 8:30 a.m. Australia Western Standard Time (AWST) on 17 November 2015.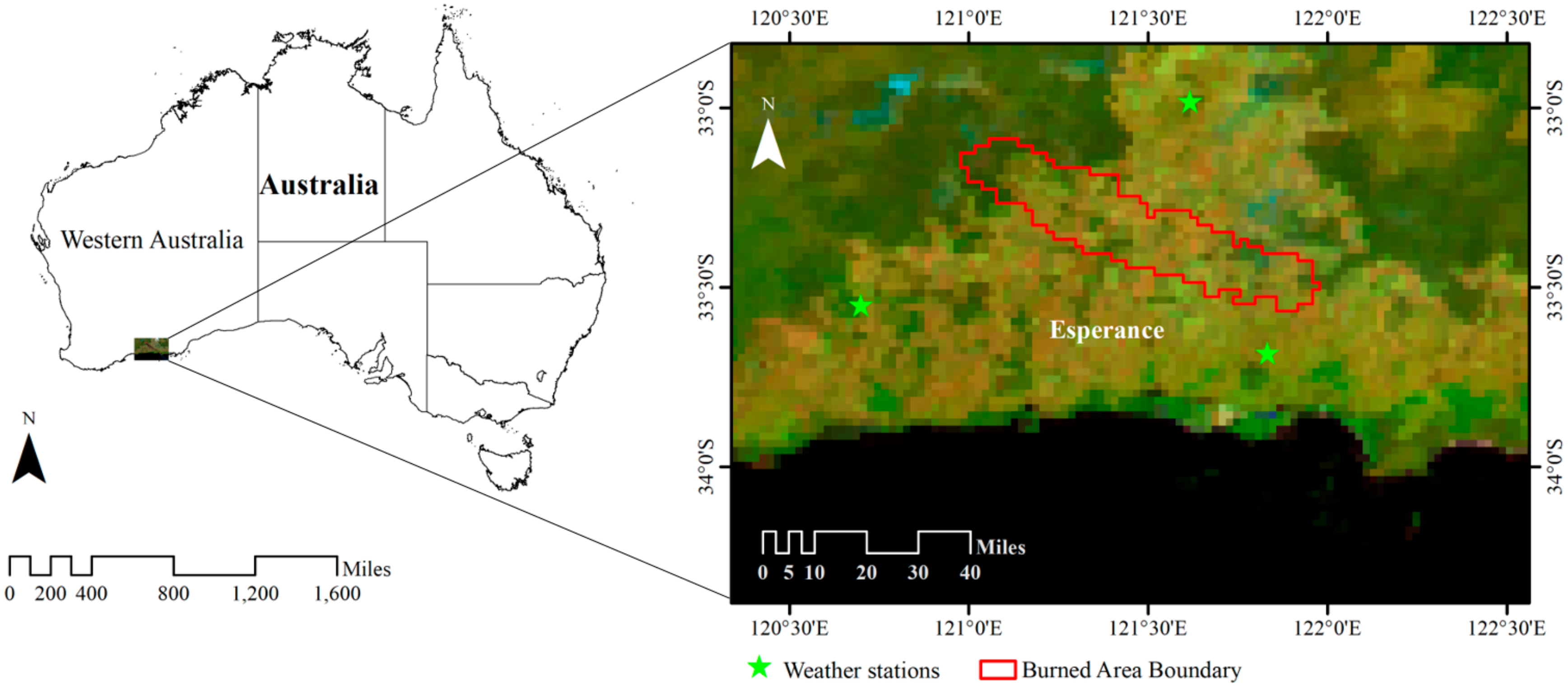 Figure 3. Variation in the burned area at each period computed as the difference in burned area between two consecutive 10 min time periods.
Figure 4. Scatterplots between the FSR extracted from Himawari-8 data (VH-8) and the CSIRO GFS model (VM) in three different directions. The short dash lines are 1:1 lines and the solid lines are linear regression lines.
Figure 5. Time series of FSR extracted from the Himawari-8 data (VH-8) and the CSIRO GFS model (VM).
Figure 6. Scatterplot showing the FSR extracted from the Himawari-8 data (VH-8) and the NDVI of different timesteps. The solid line indicates a linear regression.
Difference
△(°)
0–5
5–10
10–15
15–22.5
>22.5
Number of time periods
13
7
6
4
6
% of Total
36.11
19.44
16.67
11.16
16.67

Table 2.
Quantitative comparison of the FSR extracted from Himawari-8 data and CSIRO GFS model. MBE, Mean Bias Error, MAPE, Mean Absolute Percent Error; RMSE, Root Mean Square Error and R
2
, coefficient of determination (***
p
-Value = 0.00).
| | Extracted Direction | East Direction | South Direction |
| --- | --- | --- | --- |
| MBE (m/s) | −0.75 | −0.52 | −0.52 |
| MAPE (%) | 33.20 | 35.53 | 43.33 |
| RMSE (m/s) | 1.17 | 0.92 | 0.80 |
| R2 | 0.54 *** | 0.61 *** | 0.35 *** |

© 2018 by the authors. Licensee MDPI, Basel, Switzerland. This article is an open access article distributed under the terms and conditions of the Creative Commons Attribution (CC BY) license (http://creativecommons.org/licenses/by/4.0/).