Peak Waste? The Other Side of the Industrial Cycle
1
Department of Earth Sciences, University of Florence, Polo Scientifico di Sesto Fiorentino, Via della Lastruccia 3, Sesto Fiorentino (Fi) 50019, Italy
2
Consorzio Interuniversitario per la Scienza e la Tecnologia dei Materiali (INSTM), Research Unity of Florence, Polo Scientifico di Sesto,Via della Lastruccia 3, Sesto Fiorentino (Fi) 50019, Italy
3
CNR-Istituto di Chimica dei Composti OrganoMetallici, Via Madonna del Piano 10, Sesto Fiorentino (Fi) 50019, Italy
4
The Shift Project's Volunteers Group, 96 rue de la Victoire, Paris 75009, France
*
Author to whom correspondence should be addressed.
Received: 13 January 2014 / Revised: 25 April 2014 / Accepted: 5 June 2014 / Published: 30 June 2014
Abstract
The modern industrial cycle is mainly based on non-renewable mineral resources extracted from the Earth's crust. After being processed and transformed into commodities, the products of mining become manufactured products which go through the economic system and are then discarded in the form of gaseous, liquid or solid waste. Eventually, the mass of the output in the form of waste must balance the input in the form of minerals. A large number of model studies have been performed on the first phase of the cycle—the production of mineral commodities—often with a specific interest in fossil fuels, with the objective of determining the future prospects of production. However, very few model studies of this kind have been performed about the future trends of waste generation. In this paper, we examine models of the industrial cycle compared to historical trends in municipal solid waste generation for different regions of the world. We show that waste generation in developed countries goes in parallel with the trends of industrial production and that several regions are showing a declining trend which may be interpreted in terms of "peaking" just as it is often done for the production of fossil fuels. Therefore, the "waste problem" in terms of increasing amounts of waste to be processed and disposed may not be so urgent as it is commonly perceived.
View Full-Text
►

▼

Figures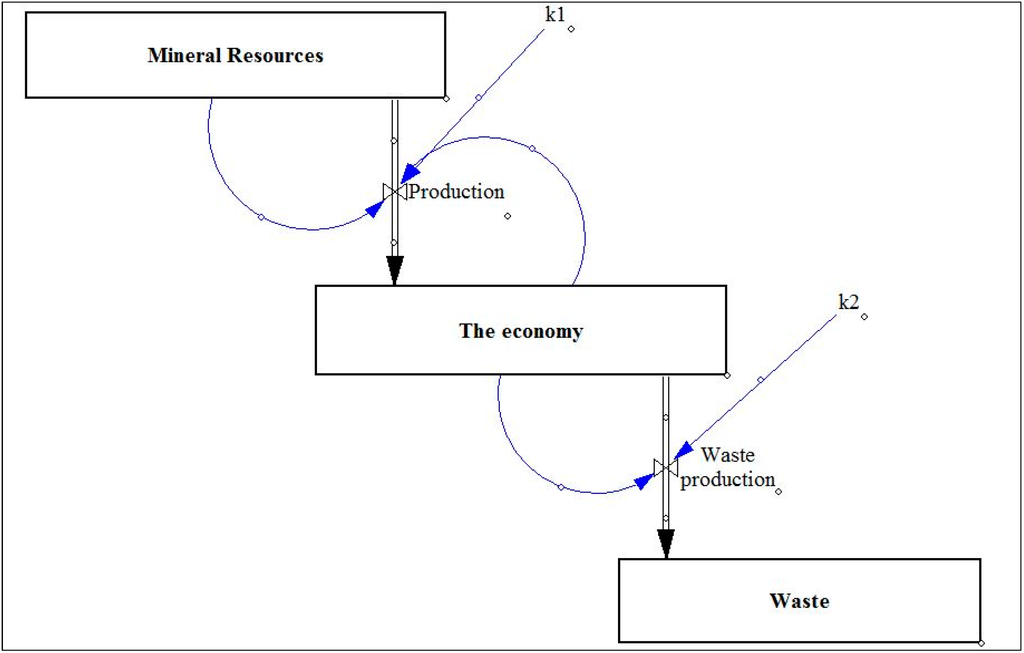 Figure 1

Share & Cite This Article
MDPI and ACS Style
Bardi, U.; Pierini, V.; Lavacchi, A.; Mangeant, C. Peak Waste? The Other Side of the Industrial Cycle. Sustainability 2014, 6, 4119-4132.
Related Articles
Comments
[Return to top]